In today's digital world, many technological advancements have been developed to make your activities much easier and more convenient. These innovations can include wireless headphones. By definition, a wireless headphone refers to a type of headphone that can be connected to a specific device, including a mobile phone, computer, television, or any compatible electronic device without the use of a cable or wire.
Hence, whether you're talking on the phone, running, gaming, or making content, using wireless headphones can be a great idea. However, with a variety of products to choose from, finding the right one can be a challenging undertaking. Luckily, there are ways that can help you make this process more seamless and less stressful.
If you're buying wireless headphones, below are the four things to look for from the get-go:
Type Of Wireless Headphones
One of the important things to consider when purchasing wireless headphones is the type of the product. Typically, there are different types of wireless headphones to keep in mind. These can include:
Bluetooth: This is the most well-known type of headphone that doesn't use any cable or wire. With a range of approximately 32 feet, along with its Bluetooth technology features, this innovative device is energy-efficient, which means you can use it even if it's not connected to an electrical outlet for a long time. When it comes to sound quality, the latest Bluetooth versions can be an excellent option.
Infrared And Radio Frequency: This is scarcely used nowadays. But, for those who are still using this type of wireless headphones, it's said to be the best when utilized for television. But, in order to use it more effectively, you're required to have a clear line of sight between the headphone and the transmitter. On the other hand, the radio frequency is a powerful type of wireless headphone due to its range of 150 feet. Also, the most exciting thing about this headphone is that the signals can travel through the walls.
As you can see, there are two main types of wireless headphones you can buy from reliable sellers online. But, depending on your needs, each one of them can be better than the other. Thus, before choosing one, familiarize yourself with all of them and determine what will work best for you.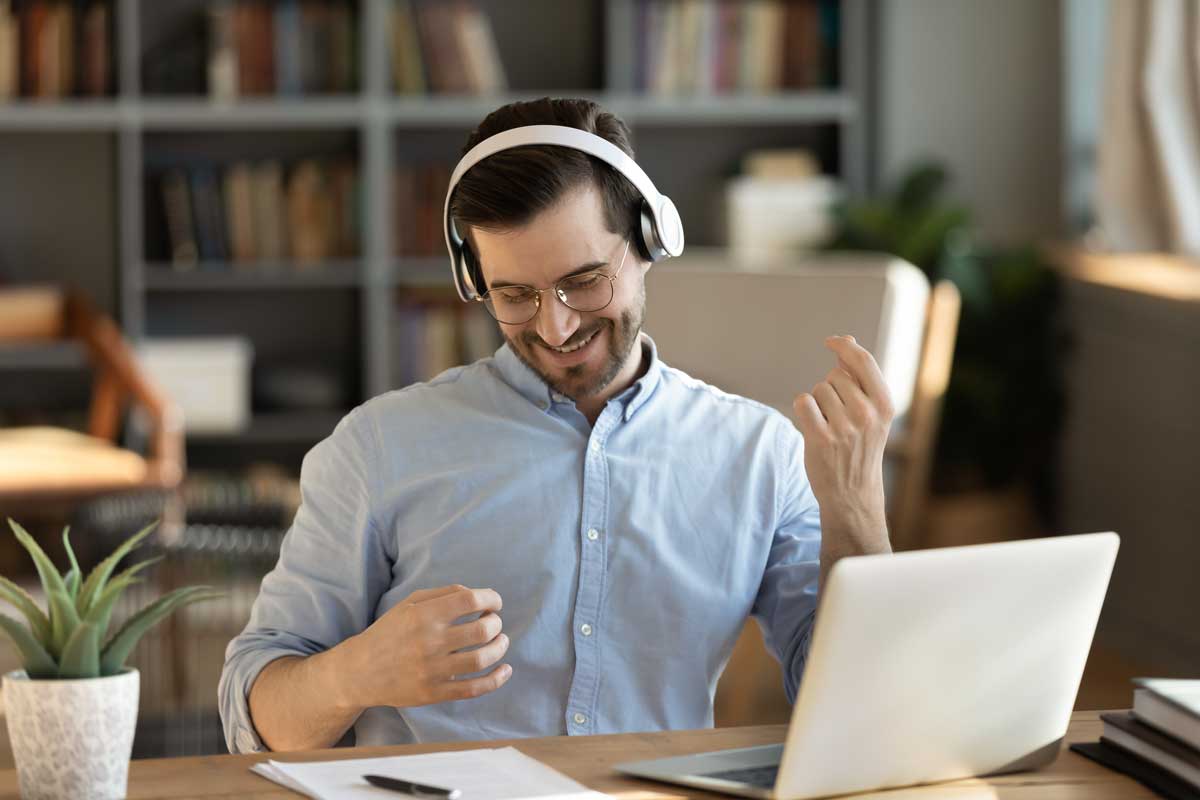 Microphones
Since wireless headphones are used for making phone calls, online gaming, listening to music, and for online work as a virtual assistant, microphones have become an essential part of the design. Typically, standard wireless headphones that are being utilized for phone calls or gaming come with an arm that's extended toward the mouth area for maximum sound clarity.
However, if you're looking for a product that ensures maximum voice clarity and has active noise cancellation features, then choosing high-end headphones that have four or more built-in microphones can be an excellent idea. Remember, if you also want to level up your home office, wireless headphones with noise cancelling features can be one of the essential items you should have from the get-go.
Battery Life
Wireless headphones need power supply before they can function. This is where the importance of battery life comes into play. Depending on the type of product, the battery can either be rechargeable or disposable. But, regardless of the type of battery, it's important to choose wireless headphones, which can provide you with adequate battery life.
For example, if you decide to use Bluetooth headphones, you can expect that their battery life will be approximately eight to twelve hours. Also, there are more expensive pairs of headphones that can provide you with up to 40 hours of battery life. Moreover, when buying wireless headphones, you should know that the battery and the volume are connected with each other. This means that the more you listen to sound music, the more you consume the power of your battery. As a result, you'll quickly drain the battery of your wireless headphones while using them.
Style And Usability
If you want to determine the level of usability of your prospective, wireless headphones, then familiarizing yourself with the different styles is essential. These styles can include:
In-Ear Headphones: This style is the one that suits your ear canal. Many manufacturers view them as the real form of wireless headphones because no wires or cables are connecting between the left and right headphones. If you're going for a workout, this style of headphone can be a good choice because it's compact, lightweight, and handy.
Over-Ear Headphones: This style is the one that encapsulates your ears and provides maximum bass and loudness levels due to its better sound isolation and larger size. Also, if you're working at home or making a phone call, over-ear headphones can be a perfect option.
On-Ear Headphones: This style is the one that's placed on top of the outer ears so the noise level is disseminated widely. If you're working in the office or a call center, on-ear headphones can be an ideal choice since they provide a better seal for sound isolation.
The Bottom Line
Indeed, wireless headphones have become a huge hit nowadays. Whether you're making phone calls, doing online gaming and wanting to become a master gamer, and listening to music, these technological advancements can be a great help.
Therefore, to make sure you choose the right product, keep these things in mind so you'll know what to look for and ensure you make a sound buying decision.