Education and qualifications are highly valued in the sphere of global development. While you can start a career in international development without a graduate degree, you will almost certainly need one to avoid reaching a career plateau.
A college diploma can transform your life. Additionally, you'll be able to take the lead in your field, and you might be able to make extra money. It's also possible that you'll be able to realize one of your own job goals. You must, however, maintain your focus for all of this to occur. Getting a degree is indeed costly, time-consuming, and one of the most important decisions you'll make in your life. Here are some pointers and suggestions to aid you in your degree quest.
4 Tips On Surviving Your Degree
There is a slew of professionals who can help you get through the years of your degree program. Many people agree on the importance of striking a balance between academic endeavors and regular personal outside activities that promote physical and emotional well-being. Here are four ideas:
Pick The Right Modality
Modality is described as "how something is carried out." Keep in mind that there are numerous ways to skin a cat. There are no two-degree programs that are alike. And there is no such thing as a perfect program. As a result, do your homework and research a range of degree programs so you can choose the one that best fits your learning style, lifestyle, and professional aspirations.
All academic work is aimed at helping you grow as a scholar leader. Therefore, look for an institution, faculty, advisor, and curriculum that will help you achieve your goals.
For some, this may imply a curriculum that predominantly consists of face-to-face classes. Degree programs can be demanding because they are at the highest level of study. Make sure you're prepared for the rigors of a work-to-class-to-home commute as well as long in-classroom course work. If you want and need the structure of in-person classes, look for a program that offers these while also allowing you to maintain a work-life balance during your study.
Others, such as working adults, may find that the perfect curriculum entails receiving an applied degree online. Online degree programs allow you to earn your final degree from the comfort of your own home or office. Just make sure it's from a fully accredited online university to ensure you're getting the best education possible.
See The Bigger Picture
Studying a subject might be tedious at times. For example, you're learning a computer information degree, so you'll be surrounded by computers. That can be boring, and you may abandon the subject midway through your studies.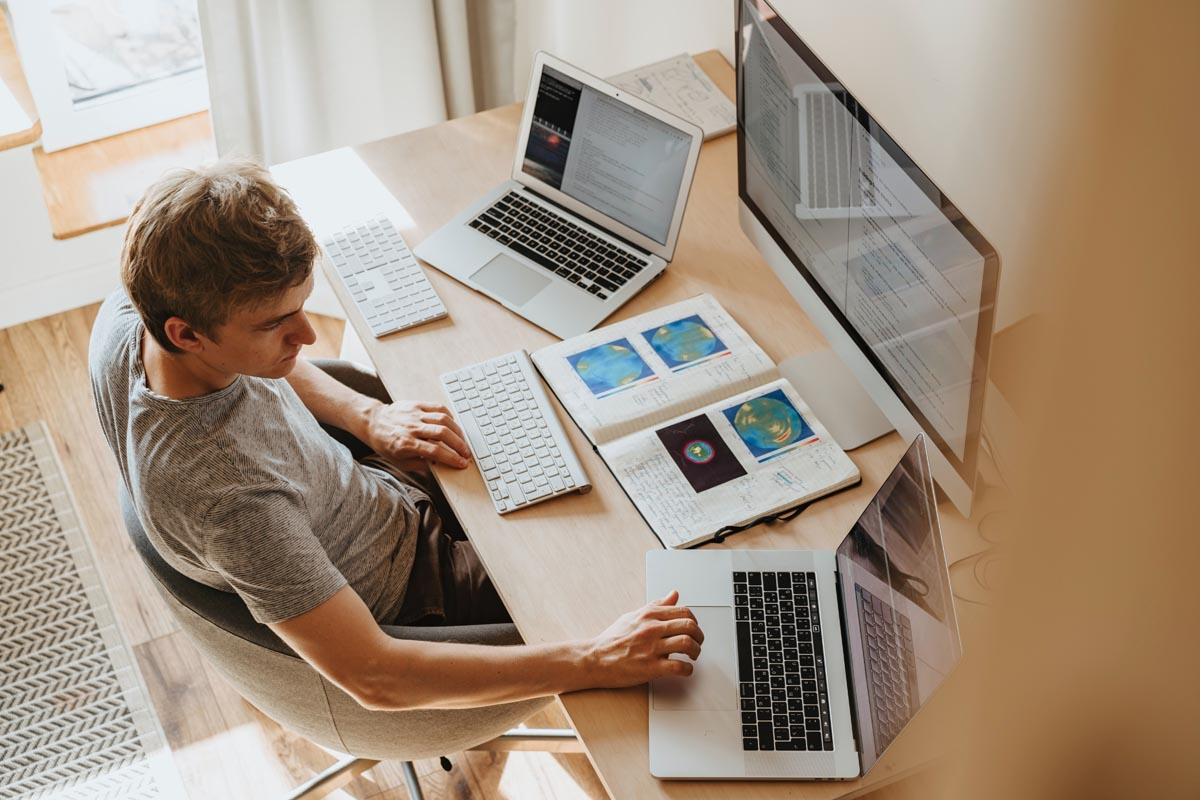 The only way to get around this is to look at the larger picture. Although the subjects you're studying today may appear to be tedious, computer information systems degree is worth it and is more than just a discipline of computer science. Beyond that, there are a plethora of topics to research.
That is why you must remember to look at the broad picture. You can also avoid boredom by constantly researching the topics that you are most interested in.
Be Receptive To New Ideas
Getting a degree entails more than merely passing on information from one person to another. It can be a meeting point for new ideas and lively debates among a diverse mix of peers and professionals.
There are no more outstanding starting points for developing your ideas and theories than listening to and analyzing the thinking of others. It's also conceivable to consider implementing and bringing ideas to reality in a collaborative and exploratory business school setting. Consider some of the Information and Technology specialists whose concepts germinated during their time at IT School.
Set and Organize Your Goals
Defining your priorities, possibly in the form of a master calendar that lists all of your responsibilities and their due dates, can also assist you in developing a workable schedule. You can also schedule reading, posting, or studying time on that calendar.
When you're looking at your to-do list and feeling unmotivated, it can be beneficial to think about the broad picture. Keep in mind that working on a project is a step toward finishing a class and earning your degree. So consider the importance of what you're trying to do right now.
With that said, don't succumb to peer pressure. People and projects proceed at varying speeds depending on their priorities; not everyone is expected to start a great global company before graduating.
You have something unique to offer the world that no one else does. So walk into your university with self-assurance, knowing that you have what it takes to succeed. You have the potential to become everything you want to be, not simply a degree holder but an expert in your field.