When people buy Samsung phones, only a few of them know that it's locked. By locked, this means these gadgets can only work with one carrier. This can pose a challenge to people who are looking for a mobile phone they can use with different carriers. But it doesn't mean that all is lost. If your Samsung phone is locked, fortunately, there are several ways of unlocking it.

But, before you unlock your mobile phone, it's important that you understand the risks involved. One of the main risks is causing your mobile device irreversible damage. To avoid this, you need to get an experienced operator, such as www.officialsimunlock.com can help to unlock your Samsung phone
Another risk of unlocking your phone is having your warranty voided. This, however, depends on where you bought it from.
Despite these risks, unlocking your Samsung phone will offer you greater flexibility in the way you use it.
As mentioned above, if your Samsung phone is locked, there are many ways to unlock it. Below are 5 key ways to unlock Samsung phone:
Have Your Carrier Unlock The Samsung Phone
The safest way to unlock Samsung Phones is by asking a carrier to do so. This will work well after your contract with the carrier expires. If you want your carrier to unlock your phone while your contract is still running, you'll be required to pay a termination fee. 
Before you request the carrier to unlock the device, familiarize yourself with the phone unlock policy. The best way to get a carrier to unlock a Samsung phone fast and without raising questions is to tell them that you need to make a business transaction abroad. 
Reach Out To Your New Carrier
If your current carrier is reluctant to unlock your Android phone, talk to rival carriers. More often than not, they'll be happy to help you unlock your phone. Identify the carrier you wish to switch to and reach out to them with your request. 
Negotiate a deal that allows them to unlock your phone in exchange of switching to the carrier. To avoid inconveniences, ensure that your new carrier allows you to use the same mobile network you're currently using. 
Get The Generic Unlock Code For Your Mobile Device
While this approach only works if you want to unlock an older Samsung Phone, you can still unlock it by searching for these codes online. You can easily do this by entering your smart phone's model number to retrieve the codes.
It's important to note that this doesn't work for newer Samsung phone models; only codes for older models are available on the internet, newer models aren't.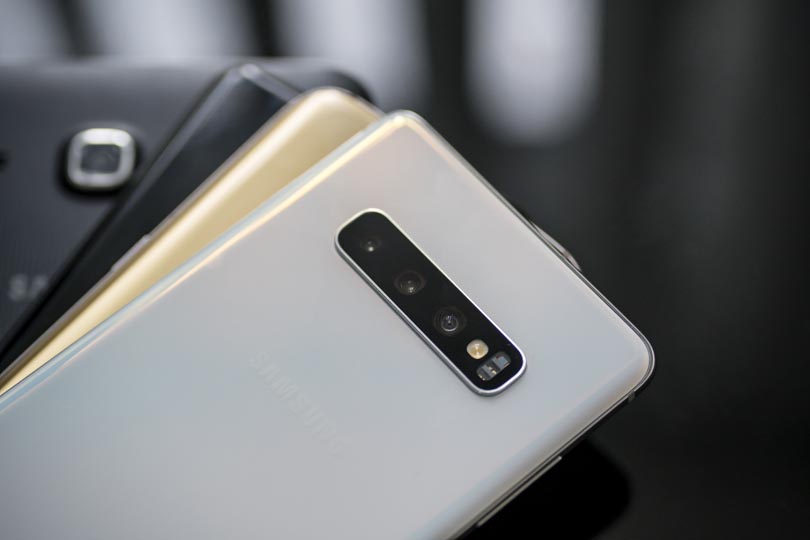 Use Free Phone Unlocking Software
There's numerous Samsung unlocking software online that can help you unlock a Samsung mobile device. To use this software, you need to get your phone's IMEI number. This number is usually written on the back of the phone's battery. To get it, you'll have to power off your phone, then remove the phone's battery to get it. 
With this information, you're ready to unlock a Samsung phone by yourself – no need to get in touch with your mobile phone carrier. 
Unlock Your Phone With a Paid Service
If you don't want to spend time asking your carrier for help or unlocking the phone by yourself, get a paid unlocking service to help. When sourcing for the service, read online reviews. This ensures the service provider you engage is reputable. 
Similar to unlocking your phone with free software, you'll need to get the phone's IMEI number. With this, the service provider can successfully unlock your mobile device. In addition to this, the paid service provider will ask you to provide the Samsung phone model and the carrier it's locked to. 
Interestingly, the cost of unlocking a Samsung phone varies depending on your phone's model and how fast the service provider is able to retrieve our phone unlock code.
Final Thoughts
Unlocking a Samsung phone allows you to use SIM cards from different mobile service providers. This the benefit of dropping your phone bills significantly because you can find cheaper options for calls, data, and texts. However, not all Samsung phones need to be unlocked. Some suppliers sell handsets that have already been unlocked. 
Before you start looking for a way to unlock your Samsung phone, you need to confirm that your handset is locked. The easiest way to do this is to fix a SIM card from another network.  If it works, your handset is unlocked. If it doesn't, use one of the ways discussed above to unlock the handset.