If you have been passionate about hunting and consider yourself a pro at it, you must have seen most of the gadgets that seem essential along the way. However, the marketplace consistently brings in innovative devices and has baffling technology or products with incredible functionality for even a skilled hunter. So, if you are an experienced hunter or looking for a gift for another professional hunter, we have a list of six smart gadgets that would be worth your time.
The Supercharged UV Flashlight
Well, it is pretty amazing to have this gadget available as a hunting supply. With an ultra-violet flashlight, you should be able to follow trails of blood in case you mistakenly injure a forbidden animal, and it runs off after getting injured. In the wild, this chase is often exhausting, uncertain, and quite long. Having a UV flashlight simply increases your odds of success and makes the whole experience thrilling for you as a hunter. But there is one drawback: you can only use it during the dark (for obvious reasons; because it is a flashlight).
How About the Electronic Call
If you or your friends are adventure-seeking hunters and love to experiment and try new gadgets, this one would be an enjoyable discovery for you. These are small loudspeakers that are used for pre-recorded call emissions of ducks, predators, turkeys, crows, moose, deers, and others. It has an option to play either the call of a female during heat, voices of two deers during combat, a turkey crying out, or a fearsome male about to attack an opponent. The gadget comes with call sticks and has wireless models too, so you can have an optimal experience without any limitations. It's quite fun and worth a try.
The Thermal Binoculars for Hunters
As a hunter, your gear should be specialized to optimize the overall hunting experience and contribute to catching the target in time. One of the unique gadgets these days is the thermal scopes that seem to be 'scopes on steroids.' This is pretty amazing because they happen to be essential hunting equipment (along with the rifle, of course). These thermal scopes offer effective animal spotting even in the dark. If there is one gadget that is worth anything to spend on, it would be this one. So go for it and have a hunting experience that is not only fun but enhanced in many ways because of an advanced visual field.
A Camera that Loves the Firearms
Unless you are out with a group of hunters and a few of them are only out to film the whole experience, it would be practically impossible for you to hunt and record a video at the same time. You won't be able to enjoy the experience of hunting with a focused mind if you are also juggling with a camera and trying to capture the whole thing. To have a hold of a camera on the firearm is a good idea, as that would let you focus entirely on the experience of hunting. It is a small-sized, good-quality camera that you can quickly fix on the barrel of a firearm to record the adventurous journey of a hunter. It is a good idea to keep your camera ready before setting out on a hunt because often, the most remarkable experiences are spontaneous and last only for a few seconds.
The Electric Suits that Heat You Up
During the chilly weather, it would be a luxury to have clothes that stay warm all along without an extra effort on your part. You may have already had an experience with 9-volt battery-operated heated socks, and you would appreciate how comfortable they make you feel. These electric suits that are cozy and warm are new for everyone in the hunter market, and you need to be mindful of taking away the batteries before putting your suit to wash. Also, keep the batteries charged to their maximum capacity at all times because otherwise, you risk letting them freeze.
Coffee in the Wild
Just because you are out on a hunting expedition does not mean that you cannot enjoy a good cup of steaming coffee. So, if you are one of those pro hunters who are fans of coffee and often miss their mugfuls in the wild, this is the best gadget for you. With this hand-press coffee maker, all you have to do is boil the water, put some ground coffee in it, and brew the espresso.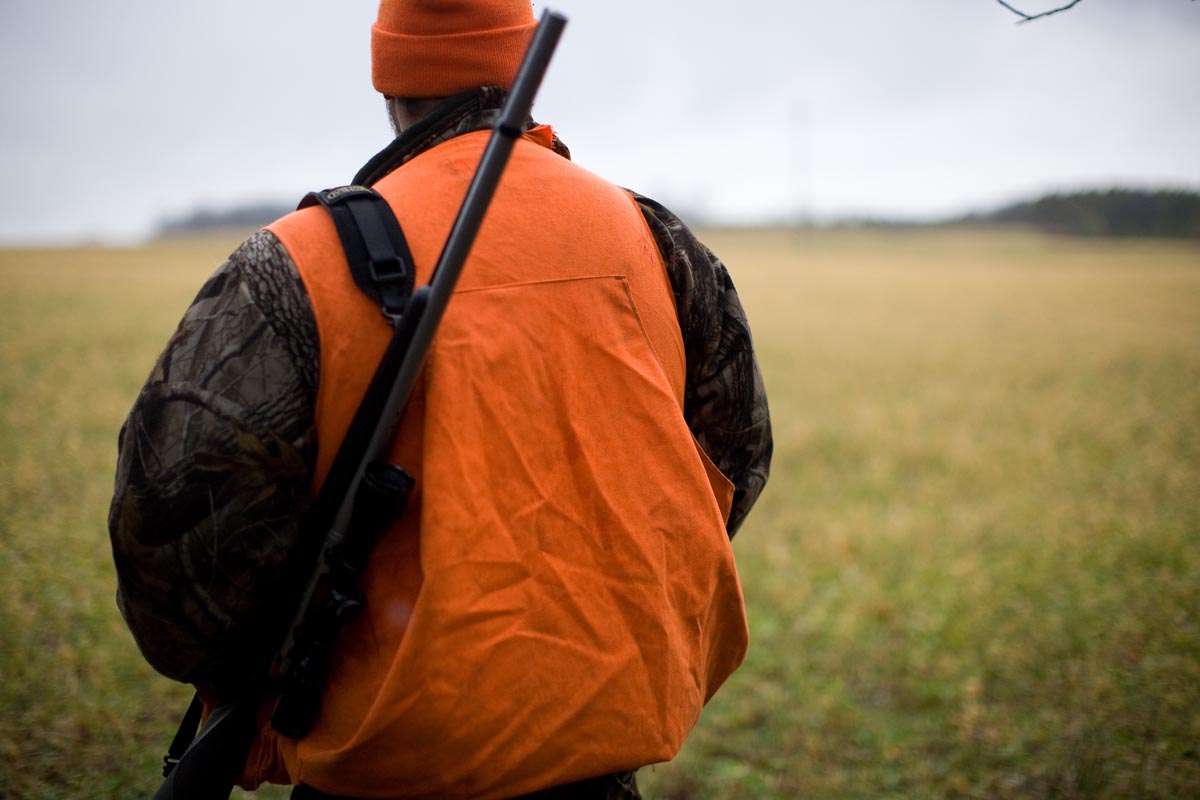 With the gadgets we have shortlisted above, you can substantially enhance the hunting experience for yourself. And if you are worried about the price, you can hunt for the best offer in the market by doing your research and selecting the one which suits you best. In a nutshell, these gadgets are worth spending your money on.