Any serious gaming professional will tell you that there is no compromise for performance. From customising powerful routers to squeezing milliseconds of FPS, every minor adjustment counts. After all, even if you just so happen to be the sharpest shooter in town, skimping out on your gaming laptop will bring serious detriments to your overall gameplay.
Meet, the AORUS 15 XA FHD70– An extreme performance gaming laptop by Gigabyte.
As the world's first 'All-Intel-Inside' gaming laptop series, Gigabyte knows no compromise. Stacked with best-in-class specifications for a modest price, the AORUS 15 gaming laptop series turned heads upon the first release in 2019. But can Gigabyte hold strong against competitive models scheduled for 2020?
Find out everything you need to know in this comprehensive AORUS 15 review. We're getting down and dirty with one the best high-performance gaming laptops available today. New to gaming? Check out our guide on how to choose the best gaming laptop before you decide on the AORUS 15 series. We can assure you, these laptops are not for the faint-hearted!
Running short on time? – Click the links below to skip to the good stuff.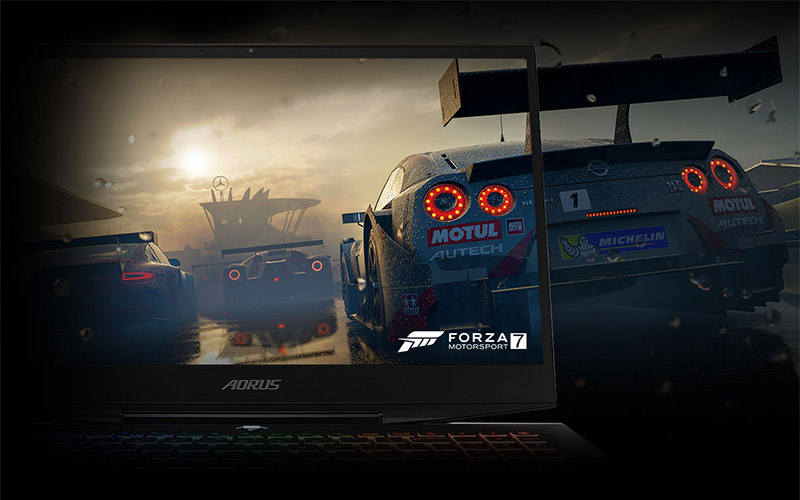 AORUS 15-XA-FHD70 Graphics & Screen Display.
It's a well known fact that laptop screens will never compete with professional gaming monitors. Despite this, the Gigabyte AORUS 15 series makes a strong argument. With powerhouse All-Intel-Inside technology, there were initial concerns over whether the screen would deliver justice. However, from 2 weeks of testing, the AORUS 15-XA is well matched.
Supplied by LG, the AORUS 15 series sports a 15.6″ thin bezel with sharp 240Hz FHD. Rendering images at 1080p, you will have a decent shot at making the most of the refresh rate. Combine this with a next-generation RTX graphics card and you've got a setup that will churn through most games. We tested the AORUS 15-XA screen display across Fortnite, Forza 5 & Assassins Creed on maximum settings. Each time, we were rewarded with bright and punchy visuals.
The powerful graphical performance of the AORUS 15 is equally supported by Gigabyte's powerful cooling system. Unlike the cars you will be racing, laptops run better when cool and the AORUS 15 has an answer for that. WINDFORCE technology by Gigabyte's specialist graphics card team consists of 12V gigantic fans, 6 heat pipes and 9 exhaust vents. comes through powerful cooling system. Covering 50% of the laptops surface area, this creates the most powerful, under 1-inch AORUS 15 gaming laptop to date.
However, with high performance and cooling comes sound. When playing the hardcore games, with performance settings maxed out, the thermal system would kick to the maximum level and become quite noisy. Although the fan noise is loud on the AORUS 15, it's not nearly noisy enough to be heard through a headset! Therefore, it's not a big issue for serious gamers.
Whilst super impressed overall, there was a slight downside to the screen display. Because of the laptops thin nature, the screen fixings were slightly flimsy. We didn't get a chance to test out the real-time ray tracing capabilities (mostly because not many games that support it yet). However, it's great to have that option if ray tracing is something you do want to enable when it becomes more prevalent.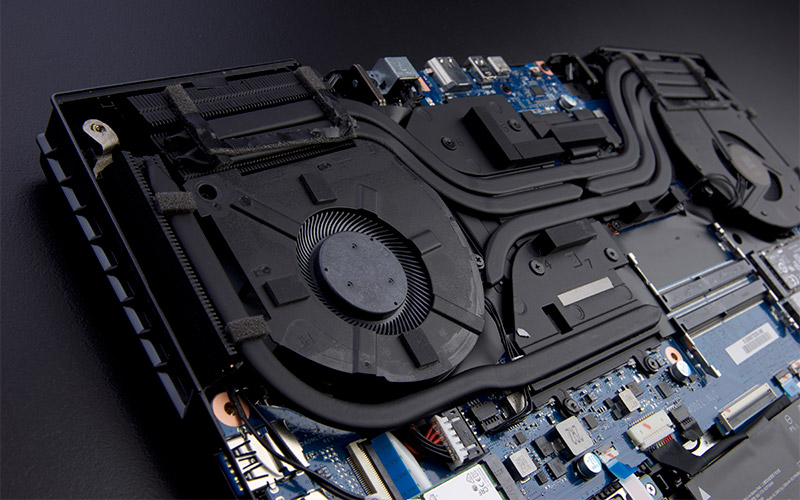 AORUS15-XA-FHD70 Performance Review.
Whilst the AORUS 15 XA is not the most powerful gaming laptop on the market, we would argue that it delivers the most bang for buck. For most games, the AORUS 15 XA rendered between 55 and 72 frames per second when running max settings. Although not incredible, when you switch off some of the absolute bells and whistles this laptop seriously soars. For games that required reduced FPS for gaining an upper hand on our competition, the AORUS 15 XA on slightly lower settings absolutely smashed it.
As for the rest of the laptop's performance, it's seriously decked out. There's an Intel Core-i7 9750H six-core CPU, up to 64GB of Samsung DDR4 RAM and a solid-state drive capable of storing most of your gaming cabinet. Couple this with its aerodynamic nature and we seriously couldn't think of much more than a travelling gamer would need.
Not to re-mention them stunning, punchy graphics.
One downside to the AORUS 15 was the cooling fans. When burning through 3D engines, we couldn't help but notice the cooling fans entering overdrive. For us, the additional noise is not a concern but it's worth noting for those who would be offended. Another key performance note would also be battery life. If you are looking to max out the settings on every game, you'll have to put up with some levels of increased sound.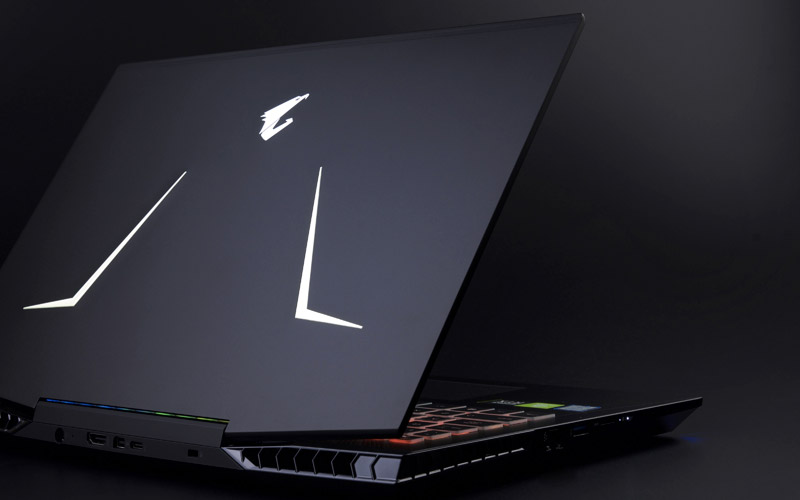 AORUS 15 Features.
Depending on which version of the AORUS 15 you select, features will slightly vary. That said, each price bracket comes packed with performance. It's quite clear that Gigabyte were on a mission to deliver maxed out specifications within a reasonable retail price.
It all starts with the size. The AORUS is classed as an 'aero' laptop and sits just 2.4cm thick. When you consider how much power this gaming laptop possesses, that's actually quite incredible. Then, comes the balance. Gigabyte have carefully selected components that not only run smoothly together but also deliver powerful performance across a variety of uses. Take a look at some of the coolest features that make this laptop a huge hit with extreme gamers:
Windforce Cooling System.
Ray Tracing & DLSS AI Technology.
Killer Doubleshot Pro Networking.
Nahimic 3D Sound Immersion.
Gigabyte also covers your need for ports. With three high-speed USB A sockets, a USB Type-C port, plus DisplayPort, HDMI and LAN capabilities, you have everything you need. If you're hunting for obvious omissions, the AORUS does lack support for adaptive refresh technology. However, this should not be a deal-breaker as you really can't have it all for this price point.
–
AORUS 15 XA-FHD70 Specifications.
As one of the best performing gaming laptops under 1-inch, the AORUS 15 XA-FHD70 packs some serious punch with its well-balanced components. If the 9th Gen Intel® CoreTM i7-9750H processing power wasn't enough, how about some hot-blooded (Max-P) NVIDIA® GeForce RTX™ 20 series graphics cards for good measure?
| | |
| --- | --- |
| Operating System: | Windows 10 |
| Processor: | 9th Gen Intel® CoreTM i7-9750H |
| Screen: | 15.6in Sharp IGZO FHD 1920x1080 240Hz IPS |
| Memory: | Samsung® 16GB DDR4 2666 (8GBx2) |
| Hard Drive: | Intel® 760p 512GB PCIe M.2 SSD+2TB HDD |
| Graphics | NVIDIA® GeForce RTX™ 2070 GDDR6 8GB |
| LAN Networking: | LAN: Killer™ LAN Chip |
| Wireless LAN Networking: | Wireless LAN: Killer™ Wireless-AC 1550 |
| Bluetooth | Yes |
| Display Weight: | 1kg |
| Dimensions: | 361(W) x 246(D) x 24.4(H)mm |
| Warranty | 2 Year Warranty |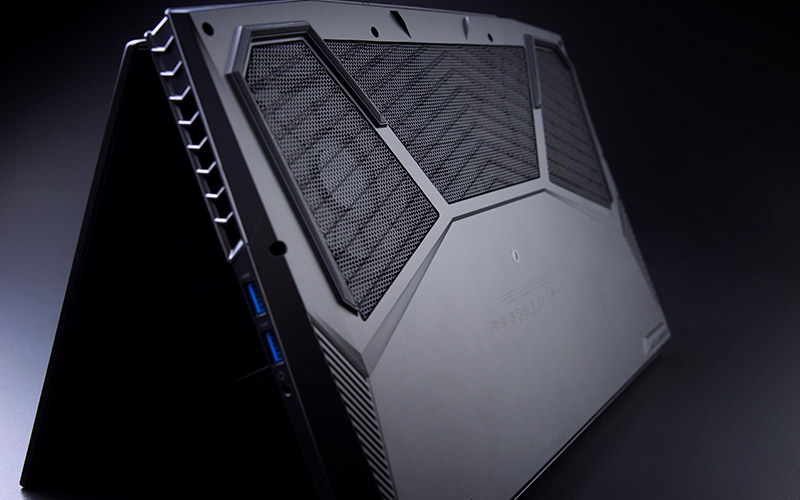 AORUS 15 Series Pricing & Value.
When you consider the best recipe for gaming laptops, you are usually talking huge budgets. However, the Gigabyte AORUS 15 series crams huge potential inside a relatively inexpensive overall package. With 4 price brackets (ranging from $1,699 to $3,299) there is something here for everyone. That said, the AORUS 15 series is definitely geared towards the more serious gaming audience. Throughout Australia, you can purchase any model of the Gigabyte AORUS 15 from your typical hotspots such as MWAVE, Scorptec & Centre Com.
Starter ($1,699): Gigabyte AORUS 15 NA-7AU1130SH
Mid-Range ($2,099): Gigabyte AORUS 15-SA-512GFHD
Extreme ($3,199): Gigabyte AORUS 15 WA-F74ADW
Extreme ($3,299): Gigabyte AORUS 15 XA-FHD70
When you start stepping into the price range of a solid gaming desktop setup, it's a lot to ask of a laptop. However, the AORUS 15 high-performance gaming laptop series definitely ticks several of those boxes. When we seriously weigh up the performance, comparatively to the cost, there is a lot of value for money here. It would be nice if a little extra was spent on the chassis as the laptop itself doesn't have a super premium feel.
But who wouldn't take power over aesthetics? 
–
Gigabyte AORUS 15 Review Summary (XA-FHD70).
Typically, decked outperformance and low price are not on the same spectrum when it comes to gaming laptops. However, the Gigabyte AORUS 15 series is as close as you will come to cost-effective perfection. Designed with raw performance in mind, you will certainly be able to play most games using maxed-out settings. Okay, so the chassis is plastic and the fans get a little noisy during the most intense of encounters. But, if you prioritise performance over some of the luxuries that other laptop models possess, then there doesn't get much more value for money than Gigabyte AORUS 15 series.
Whilst the newbie gamer may not appreciate the sheer power behind the AORUS 15 XA-FHD70, top gaming professionals will rejoice. If you're looking to blend ultra-portability with your gaming lifestyle (without compromise), the AORUS 15 series is absolutely perfect.–
AORUS 15 Gaming Laptop Review
Aesthetics

Features

Total Value
AORUS 15-XA-FHD70 Gaming Laptop Review
With decked out specifications at a low price point comparatively to similar models, the Gigabyte AORUS series is as close as it comes to cost-effective perfection. If you're looking for a gaming laptop that's put some series thought behind performance, you should start here first.
Pros
'All Intel Inside'
Superb Specs Vs. Cost
Highly Playable.
Cons
All plastic chassis.
Average battery life.
Update: We've recently taken a look at the new range of AERO and AORUS notebooks. Check out the article here.
Content Disclaimer: Our 'Gigabyte AORUS 15 Review' is totally independent and has not been commissioned by the company in any capacity. Mr Gadget has not received any endorsements for this writing including financial reimbursement, free advertising or an AORUS 15 XA gaming laptop by way of gift. If you purchase this item via an affiliate link on our website, we may receive a small commission from the seller. We hope you enjoyed!
Last update on 2022-05-20 / Affiliate links / Images from Amazon Product Advertising API