After a long wait, the newest version of Apple's ever-popular Airpods has finally arrived and we've taken it upon ourselves to write this comprehensive Apple Airpods 2 review. Wait, why do they look the exact same? On the outside, it appears as if these are the exact same product the world went crazy for in 2016 when the original Airpods were released.
However, with these Bluetooth earbuds, it's what's on the inside that really counts. With iOS 13 just recently launched, the new earbuds from Apple have really kicked it up a notch by including some incredibly advanced features.
Check out our complete Apple Airpods 2 review below and don't forget to hit us up in the comments when you're done. We want to know what your thoughts on Airpods and everything that's come out of Apple in the past 2 years.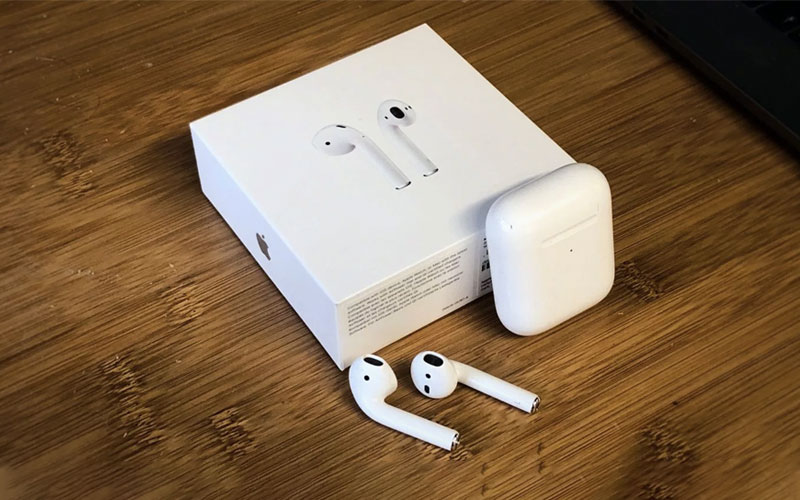 Apple Airpods Gen 2 Review:
Paired with a new wireless charging case, these familiar-looking earbuds are far smarter and faster than their predecessor. This is thanks to a new H1 chip, which also deserves credit for helping to finally bring Siri to Apple Airpods.
Outside of these new features, Apple isn't messing with the tried-and-true formula that helped make their original earbuds a success. Like the original Airpods, the new Apple Airpods 2 aren't technically water-resistant, nor is there an equaliser or ambient listening mode.
Although there are relatively few changes in the Airpods 2, many in the tech community are quick to say these are the best wireless earbuds for iOS users. If money weren't an object, I would probably agree with my peers on this front. However, the original Airpods (or a pair of non-Apple wireless earbuds) will still be enough to satisfy most readers if you're looking to save some money.
On the other hand, for those interested in getting the most out of iOS 13, there are some cool features on the horizon. For example, Siri will soon be capable of reading incoming messages and enabling hands-free phone call answering. Better yet, owners of the Airpods 2 will be able to share audio with each other simply by tapping their iPhones together. Pretty cool, right?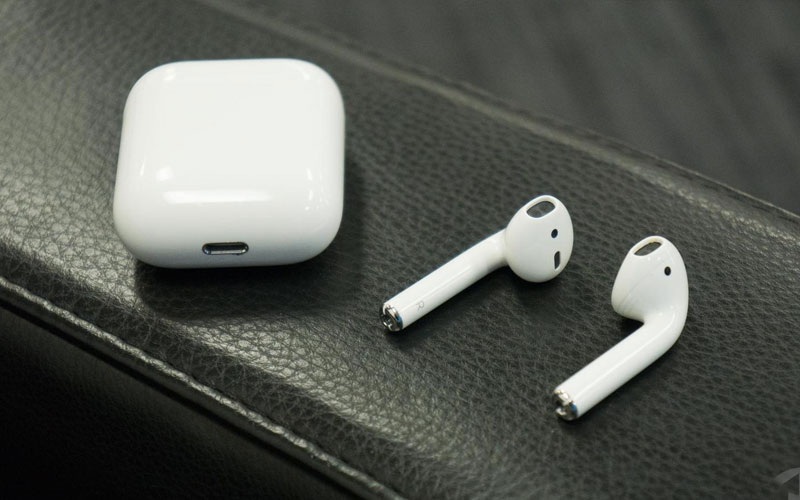 The Look Station:
Back in 2016, many observers joked about the unique (and maybe even odd?) shape of the original Airpods. Since that time, these earbuds have gained mass appeal, and have even become a bit of a status symbol in some circles.
(The next time you're out and about, take a look around: you're almost guaranteed to see numerous pairs of white Airpods hanging out of people's ears.)
Needless to say, Apple didn't do much to change the design of these updated earbuds. The glossy white buds are still encased in glossy white plastic, accented by a bit of silver chrome. As is the case with many Apple products, this is a stylish design that I've come to love. It would have been nice to see different colour options for the Airpods 2, but I don't expect to see that any time soon. Apple are, after all, renowned for their white, grey and minimalistic nature. You can always buy some knock-off cases from Alibaba or DH Gate, I guess.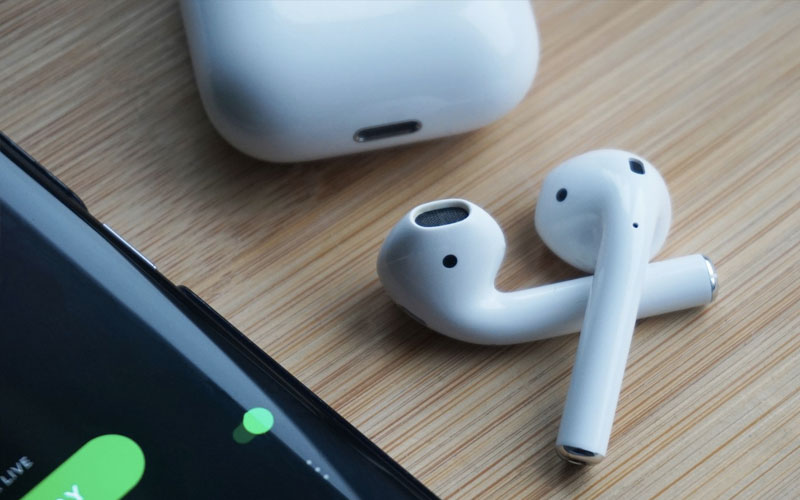 The Latest Features:
These days, very few Apple product releases introduce game-changing features. Instead, the world's biggest tech brand has opted for slow, progressive changes to many of their products. By progressively rolling out new features, us mere mortals are inclined to keep buying the latest versions. Could you imagine if the iPhone 5 had everything the latest iPhone had today? Madness.
In the case of the Airpods, however, Apple have added some ground-breaking new features to the Apple Airpods 2, including:
Brand new hands-free "Hey Siri" functionality
A new option for a wireless charging case
50% more talk time when compared to the original Airpods
The brand new H1 chip, which significantly improves performance
Clearly, these new earbuds from Apple pack a punch, especially when you consider the fact that features like hands-free voice assistants haven't yet made their way into some smartphones.
–
Full Feature List:
To give you a better idea of all that the Apple Airpods 2 can do, consider the full feature list below:
Brand new hands-free "Hey Siri" functionality
A new option for a wireless charging case
50% more talk time when compared to the original Airpods
The brand new H1 chip, which dramatically improves performance
Lighting-fast connection times for iOS devices
New & improved Bluetooth connectivity
Full-fledged support for Bluetooth 5.0
Five-hour battery life (plus an extra 24 hours from the charging case)
It's hard to argue with a feature list as strong as this. When we were writing this Apple Airpods 2 review, we just couldn't get over how you can access all of these fantastic features in a set of earbuds! Pretty incredible, right? Not to mention that they play crystal clear music too! Whilst we're a huge fan of budget earphones for throwing around like the SoundPEATS Wireless Earbuds, you just cannot deny that Apple has taken earbuds to the next level with both generations of the Airpods.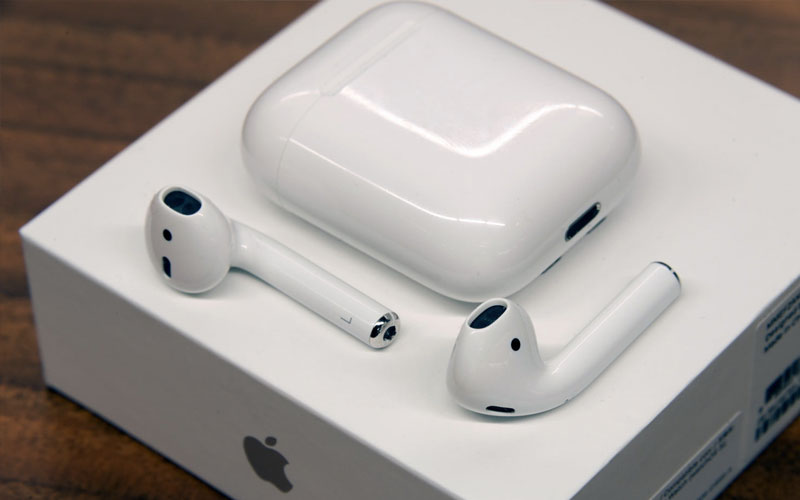 Inside The Box:
Open up the box, and you'll find the same high-quality first impression we've all come to expect from Apple products. In the box itself, you'll find:
Apple Airpods 2 earbuds
Charging case (wired or wireless)
Lightning charging cable.
Standard Apple literature
Quick-start user guide
While the unboxing experience doesn't really matter in the grand scheme of things, Apple is notorious for paying attention to even the littlest details. When you open the Airpods 2 box, you'll immediately know that you've invested in a pair of premium earbuds.
–
Apple Airpods 2 Cost:
When you buy an Apple product, it tends to cost a pretty penny. The Apple Airpods 2 are no different, with a list price of AU$249 for wired charging and AU$319 for the wireless charging option. That makes these one expensive set of earbuds. But I still think they're worth the price for those that want access to the best Apple has to offer. After all, there's a growing cult that would probably pay twice as much; just because it's Apple.
–
Are The Apple Airpods 2 Worth The Money?
Honestly, the best answer to this question I can give is it depends. If you consider yourself to be a die-hard Apple fan, then you'll probably enjoy the new "Hey Siri" and wireless charging features. On the other hand, if you're just looking for a pair of headphones for your iPhone and don't care about extra bells and whistles, there are countless other options available.
When it comes to sound, the Apple Airpods 2 don't provide anything earth-shattering but it's quality nonetheless. In other words, if you consider yourself to be a bit of an audiophile, you may want to look elsewhere for wireless earbuds from specialist brands that pride themselves on audio quality.
–
–

Apple Airpods 2 Review
Aesthetics

Features

Total Value
Apple Airpods 2 Review Summary
The new Apple Airpods 2 bring us wireless charging and hands-free Siri support, with better audio and battery life. They're a great pair of Bluetooth earbuds for your inner Apple fanboy, but if you're not interested in these new features, the original Apple Airpods are still a great option.
Pros
Hands-Free Siri Support.
Stellar Audio Quality.
Effortless iOS Connection.
Cons
No Ambient Audio Options.
Reasonably Overpriced.
Lacking Controls.
Content Disclaimer: Our 'Apple Airpods 2 Review' is totally independent and has not been commissioned by the company in any capacity. Mr Gadget has not received any endorsements for this writing including financial reimbursement, free advertising or Apple Airpods by way of gift. If you purchase this item via an affiliate link on our website, we may receive a small commission from the seller. We hope you enjoyed!
Last update on 2022-05-20 / Affiliate links / Images from Amazon Product Advertising API