The best gaming headsets take an average gaming experience and make it something special. With so many different gaming headsets to choose from, we wanted to make a short, to-the-point guide on the best gaming headsets available.
This list of best gaming headsets has been written after extensive research and reviews across the full spectrum of gaming headsets. We've looked at headsets across all budgets and all platforms to create a definitive list of the best gaming headsets.
However, since this is the list of the best gaming headsets, we have a strong emphasis on quality rather than cost. Without further preamble, let's dive into the list of best gaming headsets:
---
SteelSeries Arctis Pro Wireless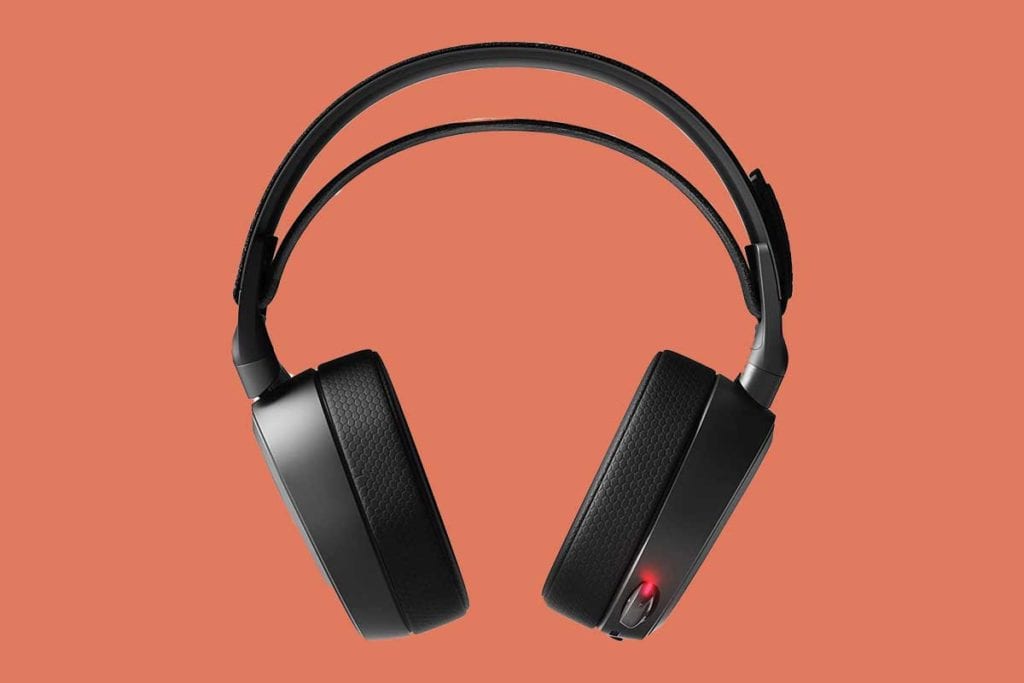 The SteelSeries Arctis Pro Wireless Gaming Headset is 2020's best gaming headset. It does absolutely everything, and it does it incredibly well!
This feature-rich gaming headset is complimented by its incredibly sturdy and comfy design and backed up by the SteelSeries pedigree gamers have turned to for years.
Reasons to buy the SteelSeries Arctis Pro Wireless:
Yes, these are pricey, but they still offer good value for money simply due to the sheer quality on offer. Not only do these make a superb gaming headset, but they also do a brilliant job as a pair of media headphones for music or movies.
This feature-rich gaming headset offers simultaneous dual-wireless audio connections allowing you to have two inputs fed through the Arctis Pro Wireless at once. This means you can game away on your Playstation while also being connected to your mobile Spotify app.
There is a huge 40 ft wireless range, so don't worry about losing connection on a trip to the kitchen.
In addition to multiple connections, the sound quality is hard to beat! The SteelSeries Arctis Pro Wireless is the first hi-res compatible gaming headset with a huge response range from 10Hz to 40Khz. This has given the gaming headset Discord's official certification.
As for improving gaming performance. There is no doubt that the audio and mic quality will improve almost every gaming experience. Whether it be for a competitive gamer or a more casual, cinematic, gaining experience!
Full SteelSeries Wireless Pro Review
---
Razer BlackShark V2 Pro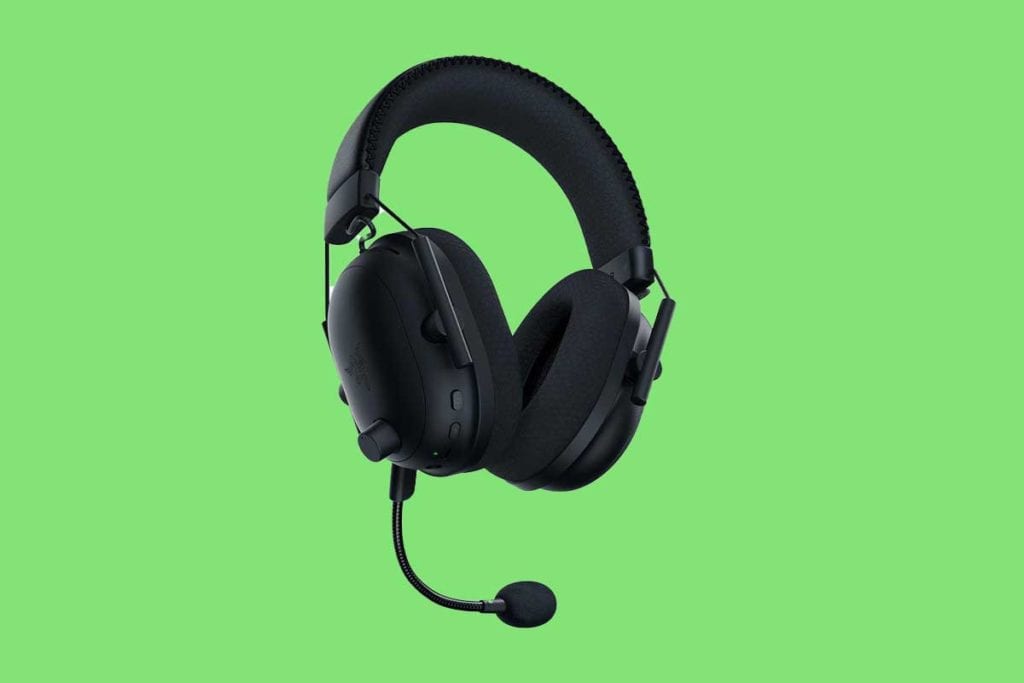 The Razer Blackshark V2 Pro is an incredibly comfortable, lightweight and high-performance gaming headset. Razer purposely designed the Blackshark V2 Pro Wireless to be as comfortable as possible and does this with a combination of super-comfy padding and light-weight frame materials.
Don't worry though, the high-end audio and mic quality isn't sacrificed at all, and neither is the battery life, making these perfect for long gaming sessions.
Reasons to buy the Razer Blackshark V2 Pro Wireless:
If you're looking for a gaming headset that does it all, look no further. The Razer Blackshark V2 Pro Wireless combines premium performance with supreme comfort. While there are better sounding headsets on the market, they do not offer the same level of comfort as the Blackshark V2 Pro  Wireless.
Razer's Synapse software is arguably the best companion app about and offers a ton of customisation from EQ to power saving options. Not that you should need the power saving option too frequently since Razer opted to include a huge 23 hr battery. It takes around 3 hours to charge, but you'd only have to do this every other day at most.
The crystal-clear audio and stellar mic clarity only further support the Razer Blackshark V2 Pro's position on this list of best gaming headsets in 2020.
Full Razer Blackshark V2 Pro review
---
Astro A50 Wireless (2019)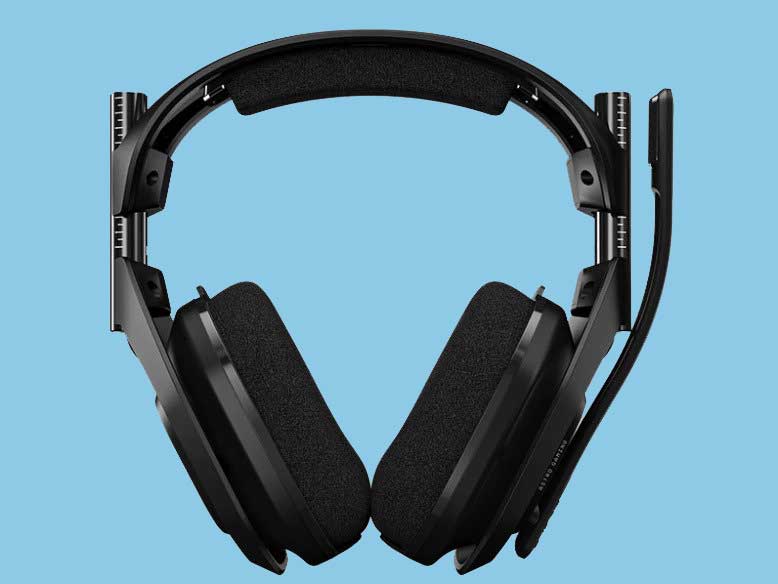 The Astro A50 Wireless (2019)  is the 4th interaction from the A50 range and a much-improved version of the already good 3rd edition. The new Astro A50 keeps all of the strengths and improves upon the few weaknesses seen in the previous iterations.
Reasons to buy the Astro A50 Wireless (2019):
Astro has always done a fantastic job with their gaming headsets and improved significantly each iteration. The 4th Gen Astro A50 is no different and adds better sound and mic quality to its already extensive list of positives.
The Astro A50 deliver excellent audio quality in the form of precision-highs, well-balanced mids and thick bass. The sound quality is further improved by the Dolby Pro llx technology that supports nuanced custom sound profile control. The Astro A50 is certainly one of the best sounding gaming headsets you can buy right now.
The Astro A50 can connect to a wide range of devices, making this a good pick-up for those looking to do more than just game. However, make no mistake, these guys are certainly deserving of their sport on our beast gaming headset list.
The mic quality is top-notch, ensuring crystal-clear comms during clutch moment. Don't let an inconsistent mic ruin your Valorant ranked gameplay. Make sure you invest in a 2aulity gaming headset like the Astro A50.
---
Razer Nari Ultimate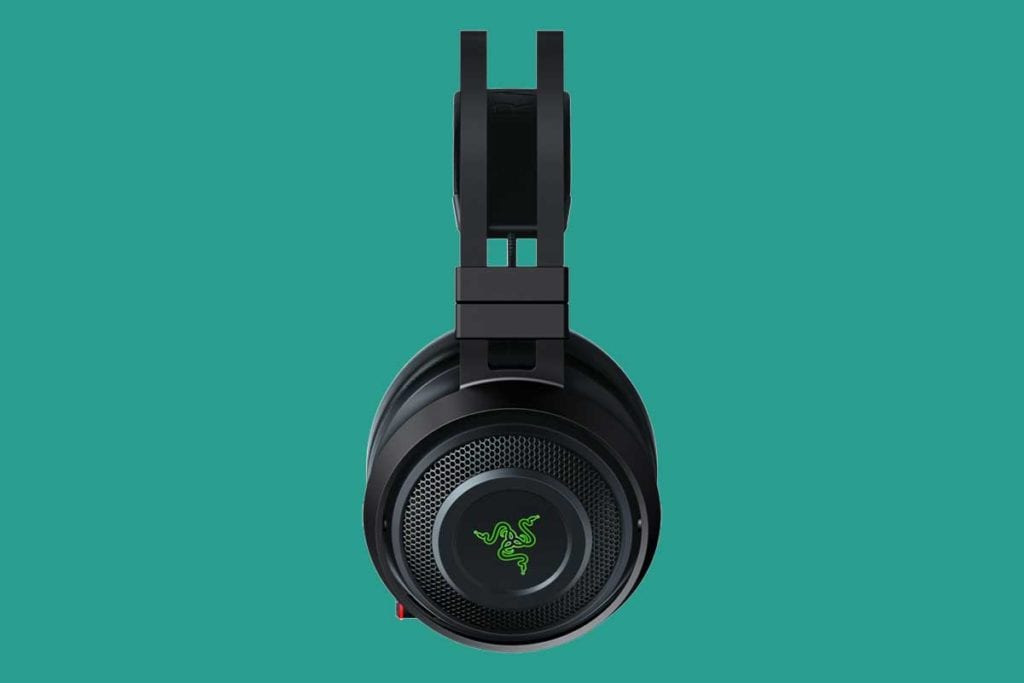 The Razer Nari Ultimate is a bit of wildcard but it makes our list of the best gaming headsets because of that reason. Unlike a lot of other gaming headsets, the Razer Nari attempts to push the envelope and bring a different type of product to gamers.
Reasons to buy the Razer Nari Ultimate:
Razer added haptic-feedback to the Nari Ultimate in an attempt to create a more immersive and intense gaming experience. Embedded in each earcup has a driver that provided haptic feedback based on the sound of the game your playing.
This means they're not ideally suited to competitive gaming, but if you prefer story-driven, high-immersion games, these could be perfect for you. Although the haptic feedback is present for other forms of media, it's probably best left to gaming. Saying, that, it really is an interesting feature that can add an extra level of connectivity.
However, these do a whole lot more than just vibrate. The sound quality, despite being overly bassy by default, is very good – as is the mic quality. It's highly recommended to adjust the bass levels out of the box though because it really is a bass overload!
This isn't the gaming headset of choice if you're looking for a competitive edge, but if you're looking for something fun, which ultimately, is probably the most important thing for most people, then these are worth a go!
Full Razer Nari Ultimate review
---
HyperX Cloud Revolver S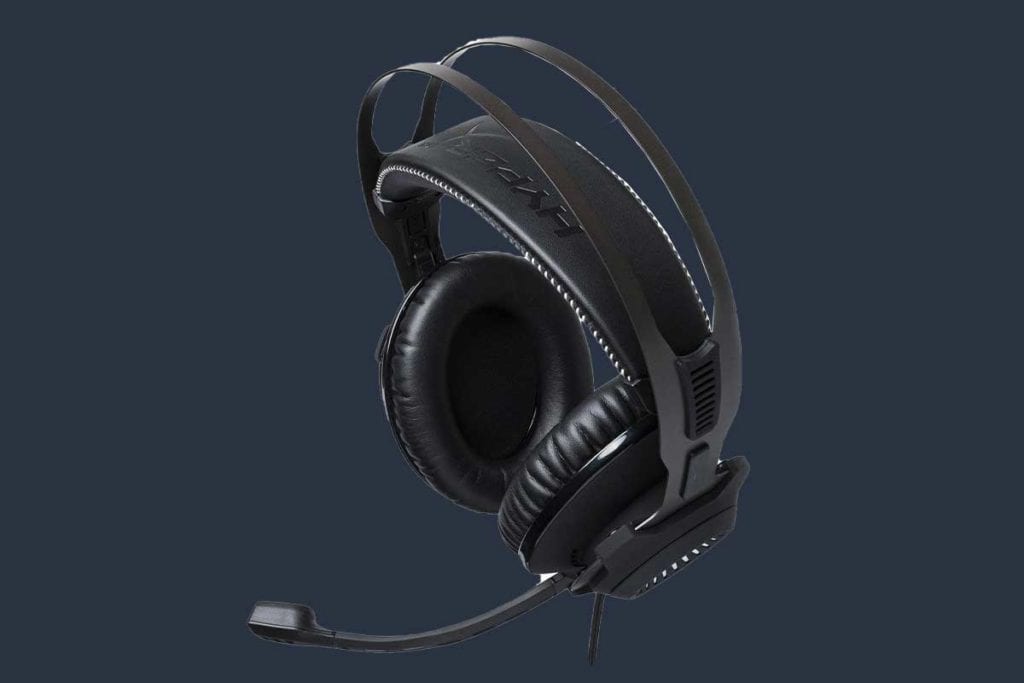 The HyperX Cloud S may not be the new kid on the block but it certainly has some tricks the new kids should be paying attention to. If you don't want the hassle that wireless brings then this wired gaming headset could be the best gaming headset for you.
Reasons to buy the HyperX Cloud S:
Wired connections may seem like a pain, and for some, it is a complete no go, however, a wired connection guarantees a level consistency wireless just can't. You'll never have to recharge it and it will never just not connect.
It allowed HyperX to focus their resources on other aspects of the gaming headset, such as the audio, mic and overall build. The lack of battery results in a light-weight headset that is extremely comfortable and great for gaming marathons.
The sound quality is great for both gaming and media. Although these are certainly highly-tuned towards gaming they do a very good job for movies and music. This is further supported both in-game and for movies by Dolby 7.1 Surround Sound.
The HyperX comes with a 3.5mm audio jack making it suitable to an incredibly wide range of devices. All they need is a headphone port.
Aside from great performance, they are also very aesthetically pleasing and due to the refined design, will look good with almost any gaming setup.
Best Gaming Headsets Round-up
---
You may also be interested in:
---
Last update on 2021-09-21 / Affiliate links / Images from Amazon Product Advertising API