The best gaming headsets for PS4 (and PS5) in 2020 are quality gaming headsets that will no doubt improve your experience. Ready for an upgrade from the free mono chat earbud that comes with the PlayStation 4?
Sure, it's a good place to start but more serious gamers are going to want some kickass sound quality, a better mic, and a few nifty features to uplift their gaming experience.
This list of the best gaming headsets for the PS4 is comprised of headsets that we've previously experienced and know for a fact that they work great with Sony's current-gen console. If you've come across a peripheral that you reckon should be on this list, let us know in the comments section below so we can check it out.
Can't spare the time to read through the entire article? Just click any of the links below and you'll skip ahead right to that section:
What makes a good PS4/PS5 headset?
While pretty much any headset with a 3.5mm audio connection will work with Sony's not-so-little black box, utilizing a wireless one is a different story. You'll need to find yourself a headset that connects via a wireless USB dongle and you'll undoubtedly want it to have the right audio tuning for gaming, a stellar mic, and some cool features to make its price tag worth it.
Product Name
Razer Kraken Tournament Edition
Turtle Beach Stealth 600 Gen 2
Sony PlayStation 4 Platinum Headset
Gaming Headset
Razer Kraken Tournament Edition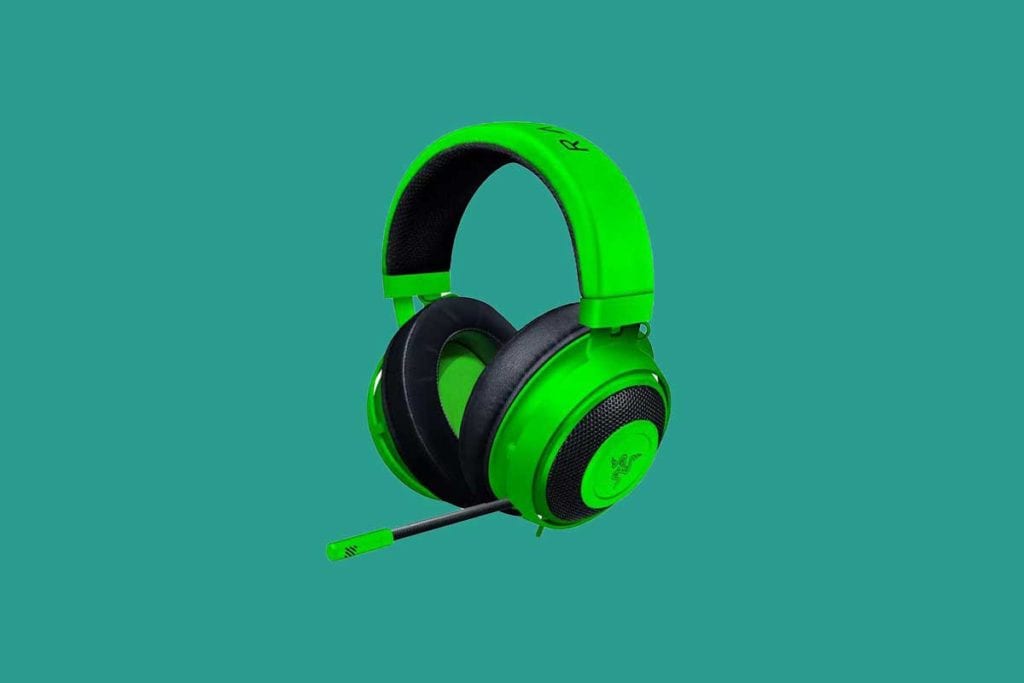 Weight: 322 grams
Battery Life: N/A
Connectivity: Wired via 3.5 mm audio cable
Compatibility: Any device or console with a 3.5mm audio jack
The Razer Kraken Tournament Edition may a bit dated but it's still a terrific headset that you'll be able to pick up at a fraction of its retail price on account of it being on sale most of the time. It's the only wired headset on this list but that also means that it's compatible with pretty much any console and features near-zero latency when gaming with friends. Here are some of its best features:
Price reduction
Razer Kraken Tournament Edition
The #1 Best-Selling Gaming Peripherals Manufacturer in the US: Source - The NPD Group, Inc. U.S. Retail Tracking Service, Keyboards, Mice, PC Headset/Pc Microphone, Gaming Designed, based on dollar sales, 2017-2021
THX 7.1 Surround Sound Capable: Provides industry-leading audio realism for in-game immersion by providing accurate spatial audio information beyond standard 7.1 surround sound directional cues
Sound Built for Immersive Gaming: Outfitted with custom-tuned 50 mm drivers
All-day Comfort: Oval, cooling gel-infused cushions that prevent overheating and pressure build-up
Additional reasons to consider the Razer Kraken Tournament Edition:
The headset's excellent sound profile leans heavily towards the bass for punchier low-frequency sounds and more satisfying action sequences.
It's extremely well-built and can withstand a lot of punishment so you don't have to worry too much about dropping it a few times.
The top-shelf microphone lets your voice come through clearly and naturally and its noise-isolating capabilities are impeccable, allowing it to block out fairly loud unwanted ambient sounds.
It's a bit of a shame that you can't utilize some of the Razer Kraken Tournament Edition's best features away from a PC, but it remains a solid PS4 gaming headset nonetheless and it won't cost you much at all.
Full Razer Kraken Tournament Edition review can be found here
---
Turtle Beach Stealth 600 Gen 2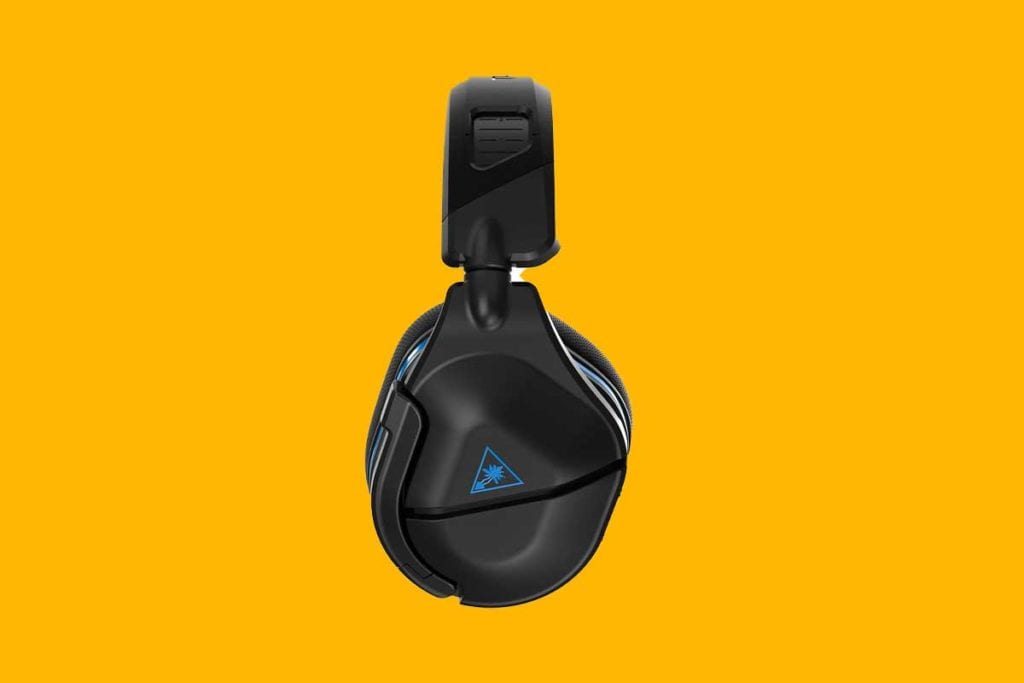 Weight: 272 grams
Battery Life: N/A
Connectivity: Wireless via USB dongle
Compatibility: PC/PS4/PS5/Docked Switch (Xbox consoles as well if you purchase that specific variant)
Does the Kraken Tournament Edition's audio cable cramp your style? If you're planning to go wireless and want to save some cash, the Turtle Beach Stealth 600 Gen 2 is an affordable, handsome, and great-sounding option that you won't want to overlook. Some of its greatest aspects include:
Turtle Beach Stealth 600 Gen 2
Clear Game Chat: Redesigned Gen 2 Flip-to-mute mic now seamlessly integrates into the headset when muted, and a larger diameter mic provides clear chat
Competitive Audio Advantage: Hear every vital audio detail with Turtle Beach exclusive Superhuman Hearing sound setting and four signature audio presets.
Plush Comfort and Robust Construction: Soft, breathable ear cushions and integrated ProSpecs glasses relief system provide comfort for hours of gaming, and strong reinforced hinges and headband ensure long-lasting durability
Enhanced Audio for Gaming: Featuring refined ear cup acoustics and expertly tuned 50 millimeter speakers, for accurate, immersive audio providing you a distinct gameplay advantage
Additional reasons to consider the Turtle Beach Stealth 600 Gen 2:
Its excellent sound profile that makes your in-game audio sound clear and distinct yet bouncy and satisfying.
A "superhuman hearing" mode that highlights all of your game's individual sounds for a more immersive experience where you won't miss a beat. And that best part is it works perfectly on consoles.
Its chic design is cool enough to be worn outdoors and comes in a variety of colourways to suit your tastes.
If style matters to you and you're looking for a gaming headset that offers an intricately detailed listening experience, the Turtle Beach Stealth 600 Gen 2 won't disappoint.
Full Turtle Beach Stealth 600 Gen 2 review can be found here
---
Sony PlayStation 4 Platinum Headset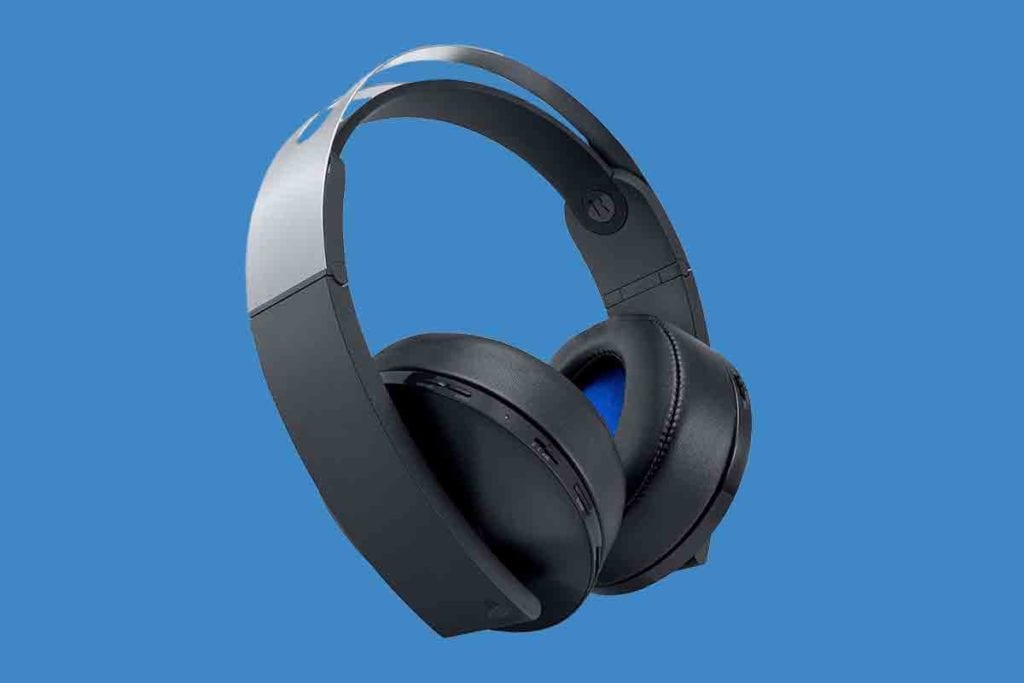 Weight: 318 grams
Battery Life: Approximately 11 hours
Connectivity: Wireless via USB adaptor / Wired via 3.5 mm audio cable
Compatibility: PS4 & PS5 via wireless adaptor / Any device with a 3.5 mm audio jack
Official console merchandise rarely ever lives up to the hype but the Sony PlayStation 4 Platinum Headset has proven itself as an exception to the rule. It offers an amazing sound design that's perfectly tuned for gaming and loads of extra features that are usually reserved for PC use.  These are the things that we loved about this headset:
Sony PlayStation 4 Platinum Headset
7.1 Virtual Surround Sound: Experience rich, highly positional virtual surround sound powered by revolutionary 3D audio technology
3D Audio: In select PS4 games that fully support 3D audio, hear and feel an amazingly rich audio experience with surround sound emanating from all directions, including above and below you
Multi-device Compatibility: Connect wirelessly to your PS4 and personal computer. Connect to a PlayStation VR headset or mobile device with the included 3.5mm audio cable
Exclusive Audio Modes: Download the companion app from PlayStation Store to tune your headset with audio modes created by developers to bring out every subtle nuance in their game
Additional reasons to consider the Sony PlayStation 4 Platinum Headset:
 The PS4 platinum headset's audio profile is stellar all around, allowing the bass to sound deep and the mids to come across clearly, while the clean trebles make the whole listening experience sound accurate and distinct.
The headset's 3D audio works wonderfully with games that support it, providing a more precise positional audio experience compared to the run-of-the-mill variety 7.1 Surround Sound.
it comes with a companion app that you can download on the PS4 which gives you access to a personalized audio equalizer and a host of different audio modes crafted for specific titles and genres.
If you do most of your gaming on a PS4 and want a wireless gaming headset with a bunch of features specifically for the console, then the Sony PlayStation 4 Platinum Headset reigns supreme.
Full Sony PlayStation 4 Platinum Headset can be found here
---
EPOS Sennheiser GSP 370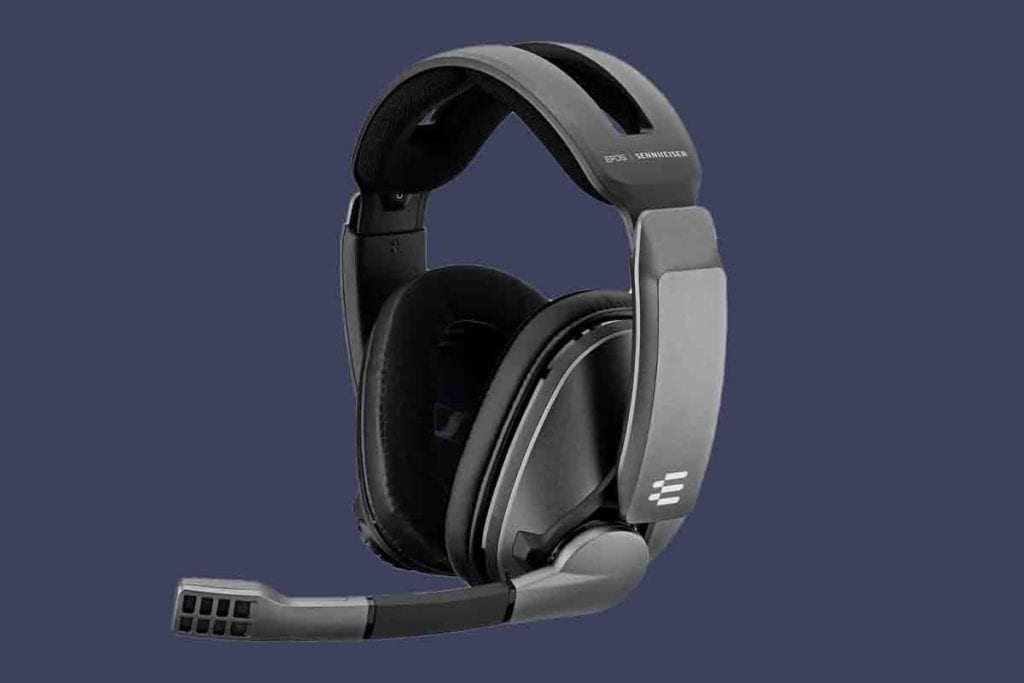 Weight: 285 grams
Battery Life: 100 hours
Connectivity: Wireless via USB dongle
Compatibility: PC/PS4/PS5/Docked Switch
Are you a fan of Sennheiser's expert sound tuning and are dying to use one of their headsets on your PlayStation 4? Their GSP 370 comes with the masterful sound design that's to be expected from the brand, along with the most insane battery life we've ever come across. Here's what makes this headset so special:
Price reduction
Sennheiser GSP 370
LOW-LATENCY - Proprietary low-latency connection transmits with near-zero delay to* provide a seamless gaming experience and enables multi-platform compatibility with PC, Mac, PS4 for ease of use across multiple devices
FLIP-TO-MUTE MIC – A broadcast-quality, noise-cancelling microphone cuts out breathing and background noise with an additional flip-to-mute feature
LONG-LASTING POWER – With battery life up to 100 hours via low-latency connection and simultaneous wireless operation while charging over USB means the headset can keep going for even the longest gaming sessions
CUSTOMISE YOUR SOUND - Sennheiser Gaming suite for customization and optimization of audio settings for this closed acoustic wireless gaming headset
Additional reasons to consider the Sennheiser GSP 370:
The GSP 370's bonkers 100-hour battery life is by far the longest-lasting we've ever witnessed and is nearly four times longer than our second-best.
 It sounds fantastic on the PS4 thanks to the well-balanced sound profile of thumping bass, clear mids, and distinct highs.
The headset's earcups provide a solid degree of sealing, allowing it to successfully isolate moderate ambient noises like in-room chatter and the humming of an AC.
If battery life is high up on your checklist of features, the Sennheiser GSP 370 is hands-down the best in the business and it's not even close.
Full Sony Sennheiser GSP 370 can be found here
---
Razer Nari Ultimate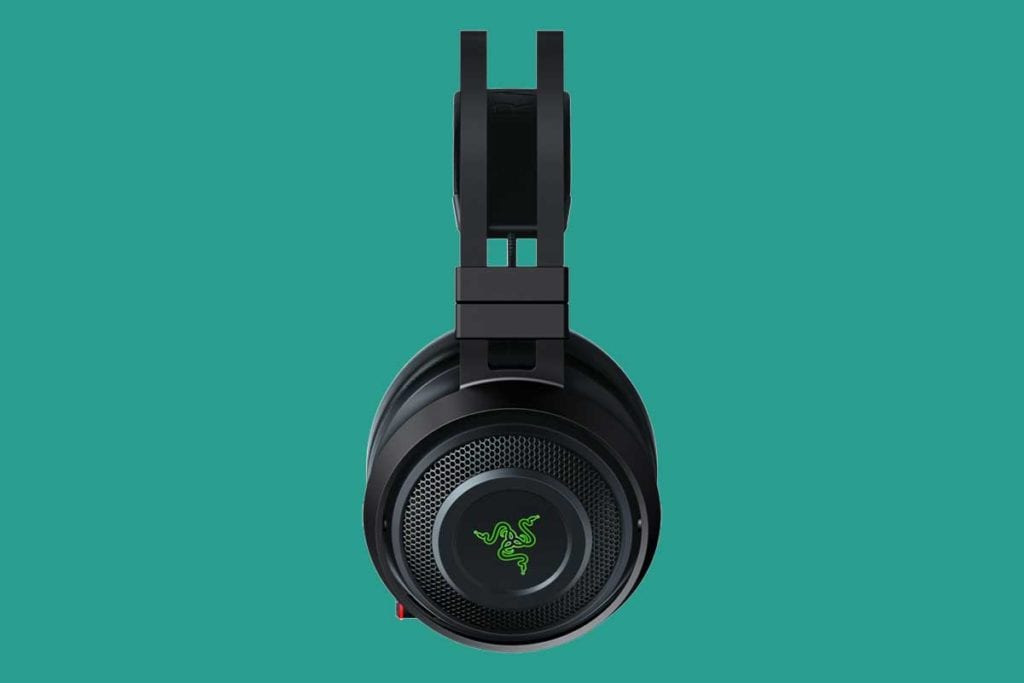 Weight: 432 grams
Battery Life: 24 hours with RGB and HyperSense deactivated
Connectivity: Wireless via USB dongle/ Wired via 3.5mm audio cable
Compatibility: PC/PS4/PS5/Docked Switch via wireless dongle / Any device with a 3.5mm audio jack
While some gaming headsets try to wow the crowd with catchy gimmicks, others double down on the fundamentals to provide a quality product. The Razer Nari Ultimate does a little bit of both by offering premium build quality, eye-catching looks, and an immersive feature that's sure to get gamers going. These are the things the headset does best:
Razer Nari Ultimate
THX SPATIAL AUDIO: Breaks the boundaries of defined 5.1 and 7.1 channel surround to deliver seamless 360° positional audio for a more natural and lifelike experience *Available with Razer Synapse
HYPERSENSE TECHNOLOGY: Features haptic technology that creates touch-sensory feedback for lifelike sensations based on audio cues either in-game, while listening to music, or watching videos
2.4 GHz WIRELESS AUDIO: With audio controls directly on the headset, you can do everything from adjusting volume to muting your mic on the fly
RETRACTABLE MIC WITH GAME/CHAT BALANCE: For the perfect mix of game audio and team communication
Additional reasons to consider the Razer Nari Ultimate:
The Nari Ultimate incorporates Razer's HyperSense technology – a haptic feedback mechanism that translates audio into touch-sensory feedback, bringing a whole new level of immersion to your gaming experience. This feature doesn't require a third-party app to activate, so it works perfectly whether you're playing on PC or console.
It's one of Razer's better-looking models and is sturdy to boot so it can more than its fair share of licks here and there.
 The headset's solid mic records your voice clearly and accurately and manages to block out most ambient noises in your immediate vicinity.
The Razer Nari Ultimate doesn't come cheap, but if its HyperSense technology is tickling your fancy, we assure you that it's well worth its price of admission.
Full Razer Nari Ultimate can be found here
---
Final Thoughts
Finding the right gaming headset for your PS4 (or any gaming system for that matter) is all about priorities. You'll need to figure out which features you want most and how much you're willing to spend for them. With this list, we made sure to include varying price points and all sorts of features to better cater to a wide variety of gamers.  With any luck, it'll help you find the perfect gaming headset for you and your PlayStation 4.
Product Name
Razer Kraken Tournament Edition
Turtle Beach Stealth 600 Gen 2
Sony PlayStation 4 Platinum Headset
Gaming Headset
You may also be interested in:
Last update on 2021-04-02 / Affiliate links / Images from Amazon Product Advertising API