The best gaming mice in 2020 are guaranteed to improve your gaming experience. The tech these days is so good and so well refined that any of the mice on this list are well worth the money.
With all sorts of great gaming mice crafted by the top dogs in the industry flooding the market, finding the right one for you can be a tall order indeed. There are a bunch of factors to consider, like the genre of games you're likely to play, whether or not you're going to need a lot of extra buttons, and how much cash you're willing to spend.
So we figured we'd come up with a list of what we consider as the best gaming mice that we've had the pleasure of testing. If we miss out on any of your favourite mice which you believe should've made the cut, make sure to let us know in the comments section below so we can give it a look.
Pressed for time and can't read through the whole list? Just click any of the following links and we'll take you right to that section.
What's so great about gaming mice?
There are plenty of professional mice out there that sport high DPI and would probably feel great for casual gaming. But gaming mice often offer special features geared particularly towards enhancing your video game experience, like customizable extra controls, adjustable weights, and a comfier form factor, not to mention the distinct gamer aesthetic.
SteelSeries Rival 3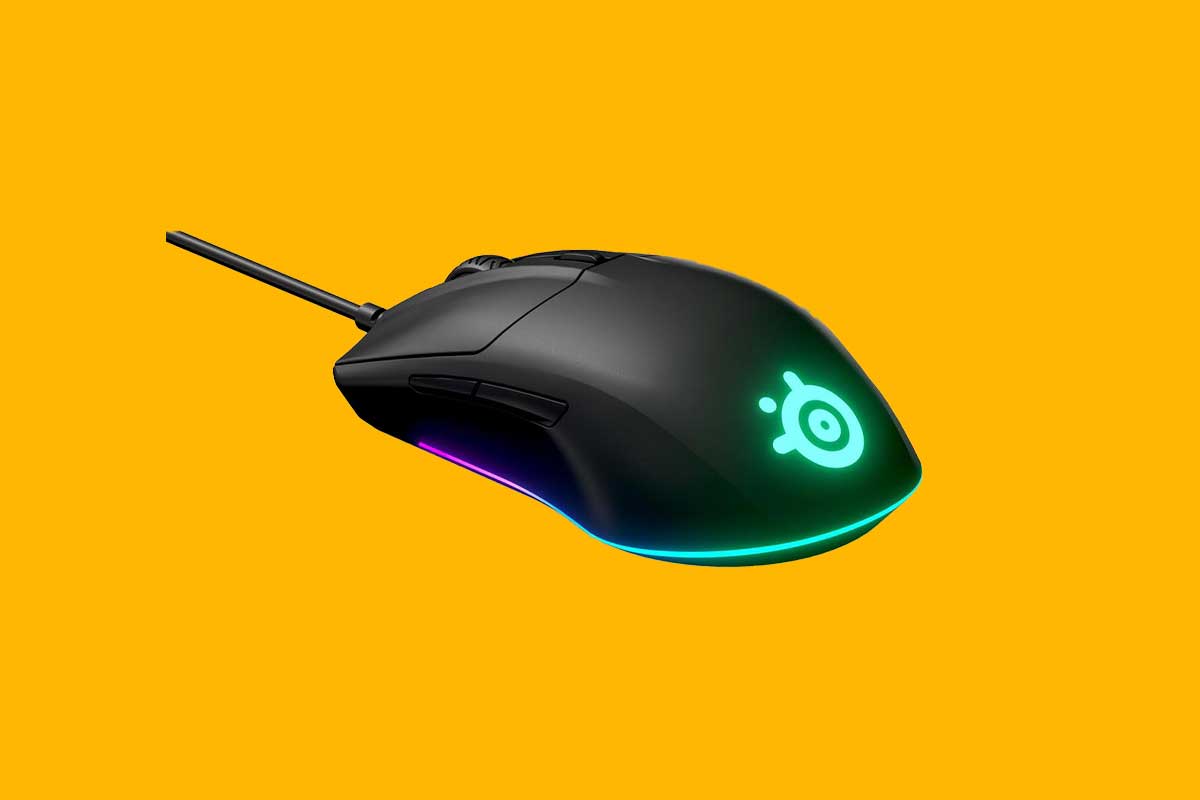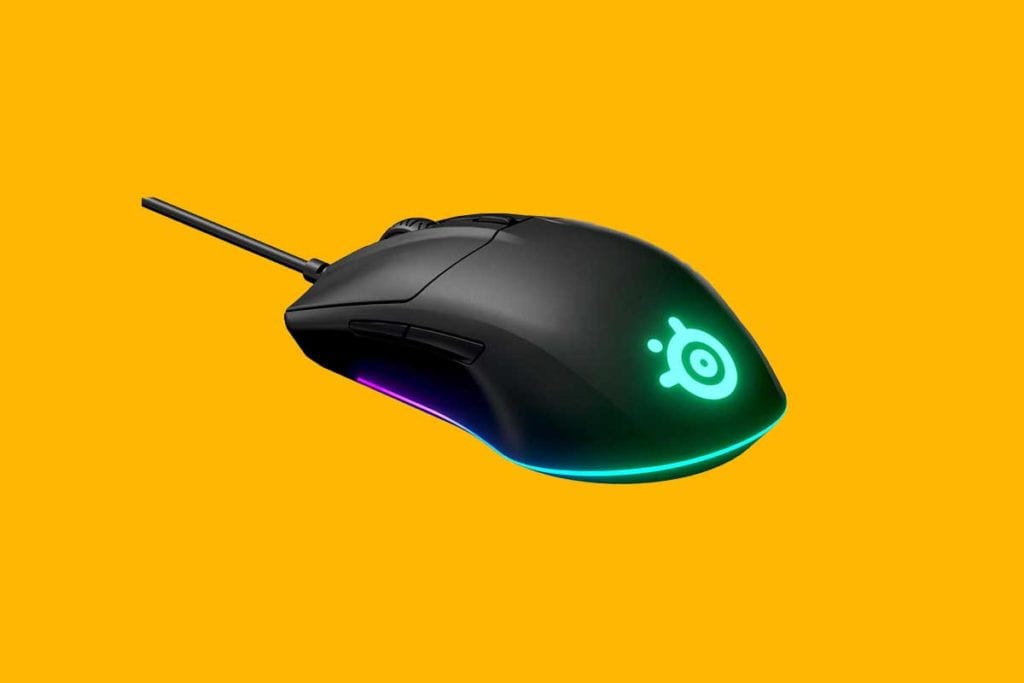 Weight: 77 grams
Connectivity: Wired
No. of buttons: 6
RGB: Yes
The SteelSeries Rival 3 is the Danish tech company's entry-level gaming mouse offering and the most affordable among its long line of brethren. But just because it's cheap doesn't mean it isn't impressive. Here are a few reasons you should have the Rival 3 on your radar:
Additional reasons to consider the Rival 3:
The SteelSeries TrueMove Core optical sensor may not have the sky-high DPI of some of its rivals, but it's incredibly well-optimized to feel smooth and precise whether you're using it for gaming or office work.
The SteelSeries Engine 3 software suite allows for high levels of customization but remains user-friendly and easy to navigate.
Despite being an ultra-budget gaming mouse, the Rival 3 feels remarkably sturdy, with tough plastic materials and a tight fit all around.
Putting together an entry-level gaming rig and want to round out the setup with a stellar yet exceedingly affordable mouse? The SteelSeries Rival 3 doesn't disappoint with its host of functional features and a lightweight build that makes it great for shooter games.
Full SteelSeries Rival 3 review can be found here
---
HyperX Pulsefire Surge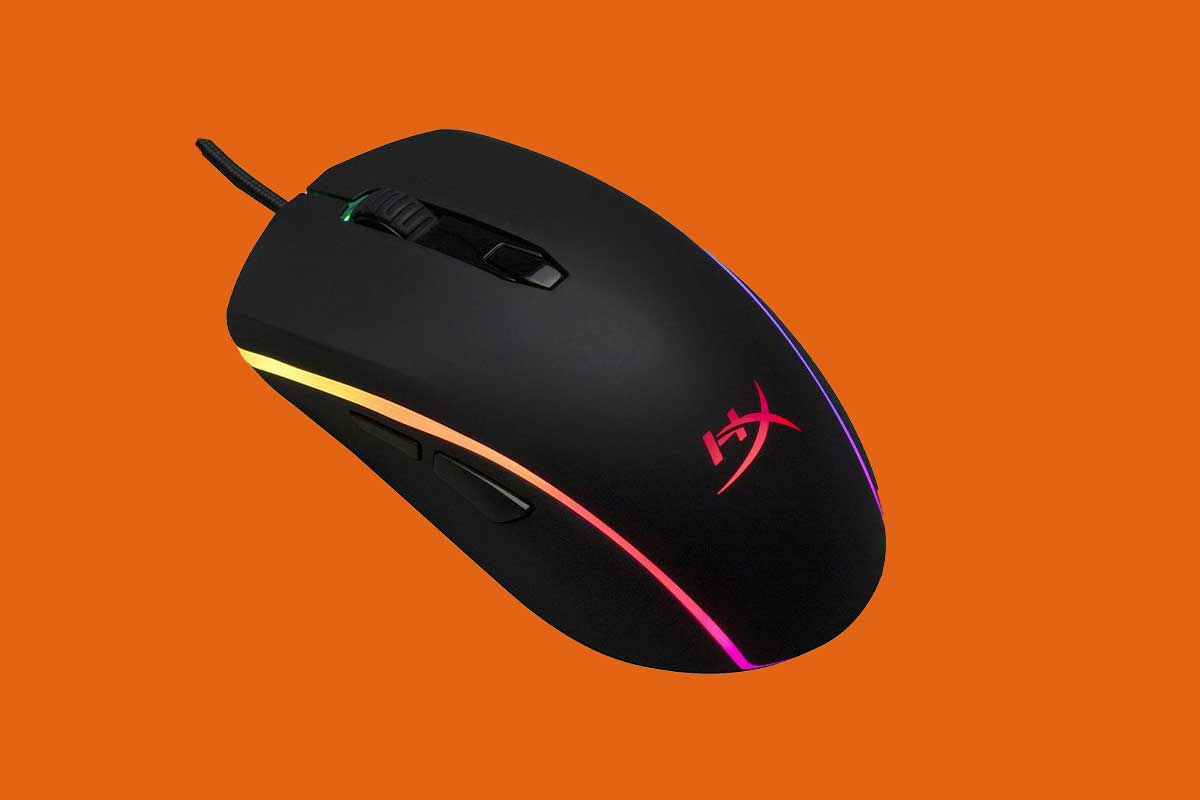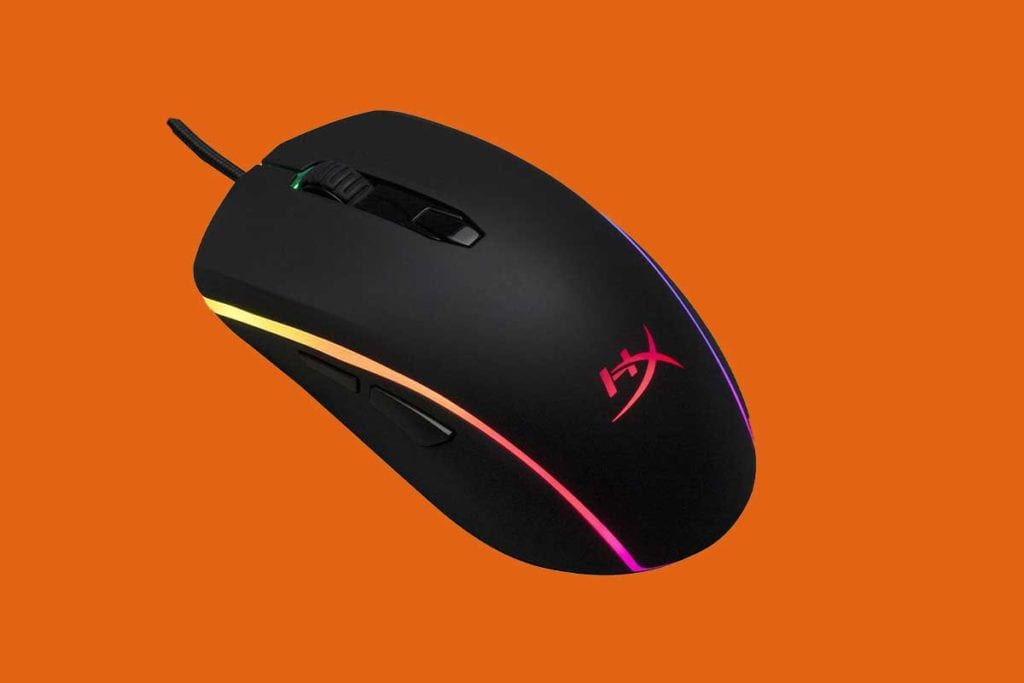 Weight: 100 grams
Connectivity: Wired
No. of buttons: 6
RGB: Yes
If the Rival 3's DPI is a little too low for your taste or you're looking for a more impressive RGB array, the HyperX Pulsefire Surge makes for a fantastic alternative that hovers around the same price range. It's one of HyperX's budget models that's packed with tons of great features usually reserved for more premium peripherals. These are a few of the features that make the Pulsefire Surge so awesome:
Additional reasons to buy the HyperX Pulsefire Surge:
HyperX's patented 360° RGB design looks absolutely stunning and will definitely draw the attention of RGB fanatics.
Its Pix Art 3389 optical sensor's 16000 DPI severely outclasses that of the Rival 3 and is very impressive for a mouse of its calibre.
 The mouse's Omron switches feel extremely satisfying to click and offer a solid amount of tactile feedback.
The HyperX Pulsefire Surge walks the fine line between functionality and style, featuring a lightweight build with a high DPI that makes it brilliant for FPS and MOBA titles.
Full HyperX Pulsefire Surge review can be found here
---
Logitech G502 Hero

Weight: 121 grams
Connectivity: Wired
No. of buttons: 12
RGB: Yes
 In the market for a gaming mouse with a host of programmable buttons? The Logitech G502 Hero not only has all the extra controls you can ask for but also comes with a  badass sensor that'll give even the most premium offerings a run for their money. And the best part is, it's only a few bucks pricier than the previous mice on this list. Here are a few of the G502 Hero's selling points:
Additional reasons to buy the Logitech G502 Hero:
Logitech's Hero 25k optical sensor is an impressive piece of tech that boasts 25,600 DPI. That's enough to rival pretty much any gaming mouse on the market.
It features 12 programmable buttons including a special "sniper" button near your thumb that slows your DPI to a crawl whenever you need to do some precision aiming.
The mouse is tremendously well-built and has a nice luxury feel. It even comes with five 3.6g weights that you can tack on or remove till you get to your sweet spot.
With an extra button that's made specifically for sniping, the Logitech G502 Hero was obviously built with shooters in mind and its ridiculous DPI further cements that. If you love FPS titles and want a whole lot of extra controls, this mouse will give you all you need and more, without breaking the bank.
Full Logitech G502 Hero review can be found here
---
Razer DeathAdder Elite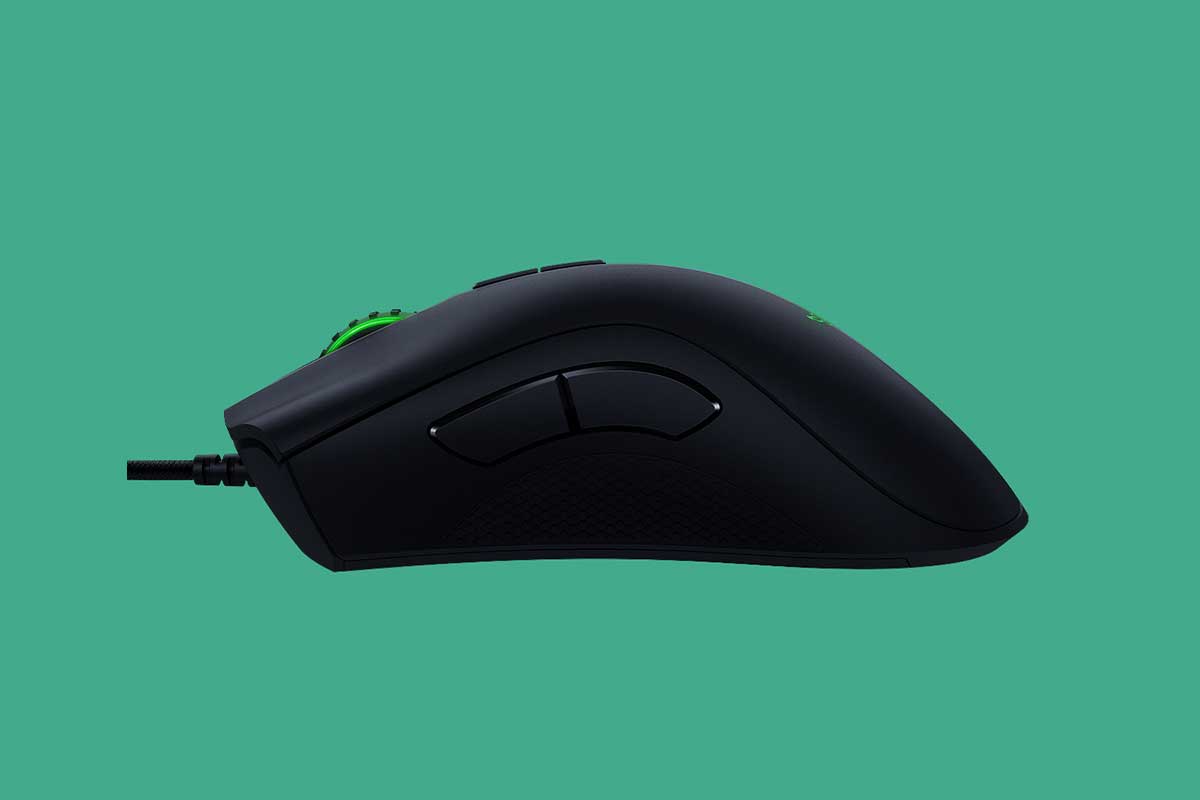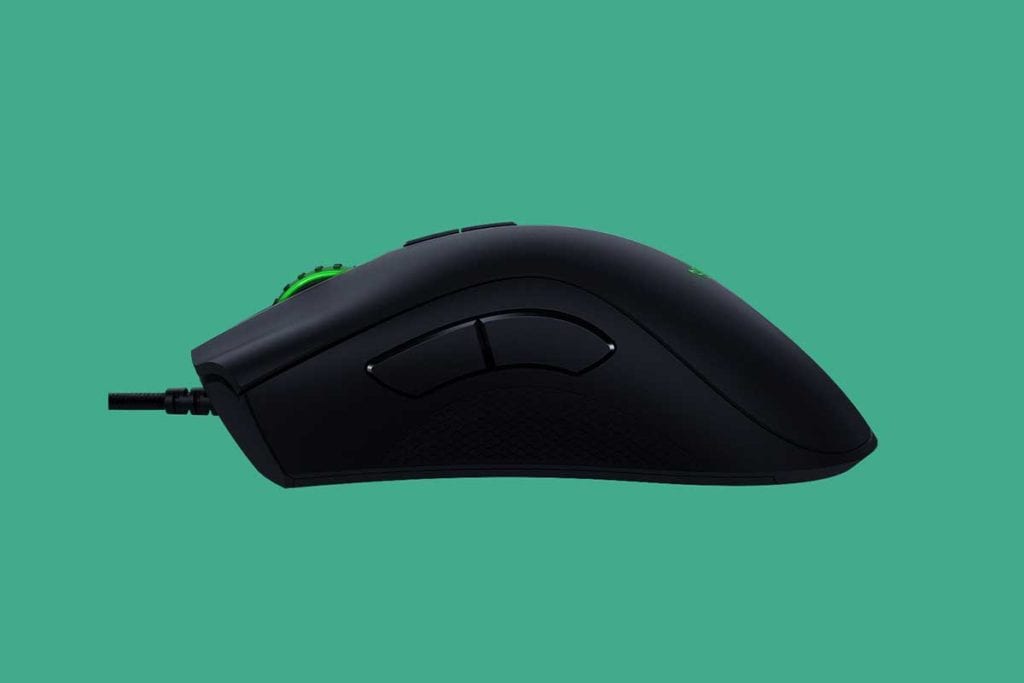 Weight: 105 grams
Connectivity: Wired
No. of buttons: 7
RGB: Yes
Razer has always been at the forefront of the gaming mouse circuit and the DeathAdder Elite is one of their more affordable offerings. It still manages to pack the most important features that make the brand's mice so sought after. Features like:
Additional reasons to buy the DeathAdder Elite:
The Razer 5G optical sensor that offers up to 16,000 DPI which is great for competitive games that require a high degree of sensitivity like FPS and MOBA titles.
The timeless DeathAdder design that's beloved by gamers all over the world.
The high degree of comfort that suits a wide variety of hand sizes and grip types.
Razer's DeathAdder Elite doesn't bring anything revolutionary to the table. It's just a remarkably effective gaming mouse that has the basics polished to a tee. If you're in search of a no-nonsense, tried and true peripheral, this mouse has you covered.
Full DeathAdder Elite review can be found here
---
Razer Basilisk V2

Weight: 93.55 grams
Connectivity: Wired
No. of buttons: 11
RGB: Yes
Digging the Razer vibe but want more buttons than the DeathAdder Elite has to offer? If you don't mind burning some extra cash, the Razer Basilisk V2 has more controls than you can shake a stick at. And since it's one of Razer's more modern mice, it houses some updated tech compared to the previous entry in this list. Here are a few reasons why this mouse made the cut:
Additional reasons to buy the Razer Basilisk V2:
Its Razer Focus+ optical sensor has DPIs of up to 20,000 and comes with 99.6% resolution accuracy as well as Smart Tracking technology which factors in different surfaces and hand movements to provide consistent performance.
The mouse's 11 programmable buttons make it great for all kinds of games, especially shooters and MMORPGs.
The Razer Synapse 3 is a fantastic companion app that painlessly allows you to remap all the mouse's controls, customize its RGB lighting, and more.
It's a gorgeous mouse with high sensitivity and a load of buttons, making it perfect for competitive shooters and MMOs. If you're eyeing a newer Razer gaming mouse but don't want to shell out the premium price, the Basilisk V2 is your best bet.
Full Razer Basilisk V2 review can be found here
---
Corsair Dark Core RGB Pro SE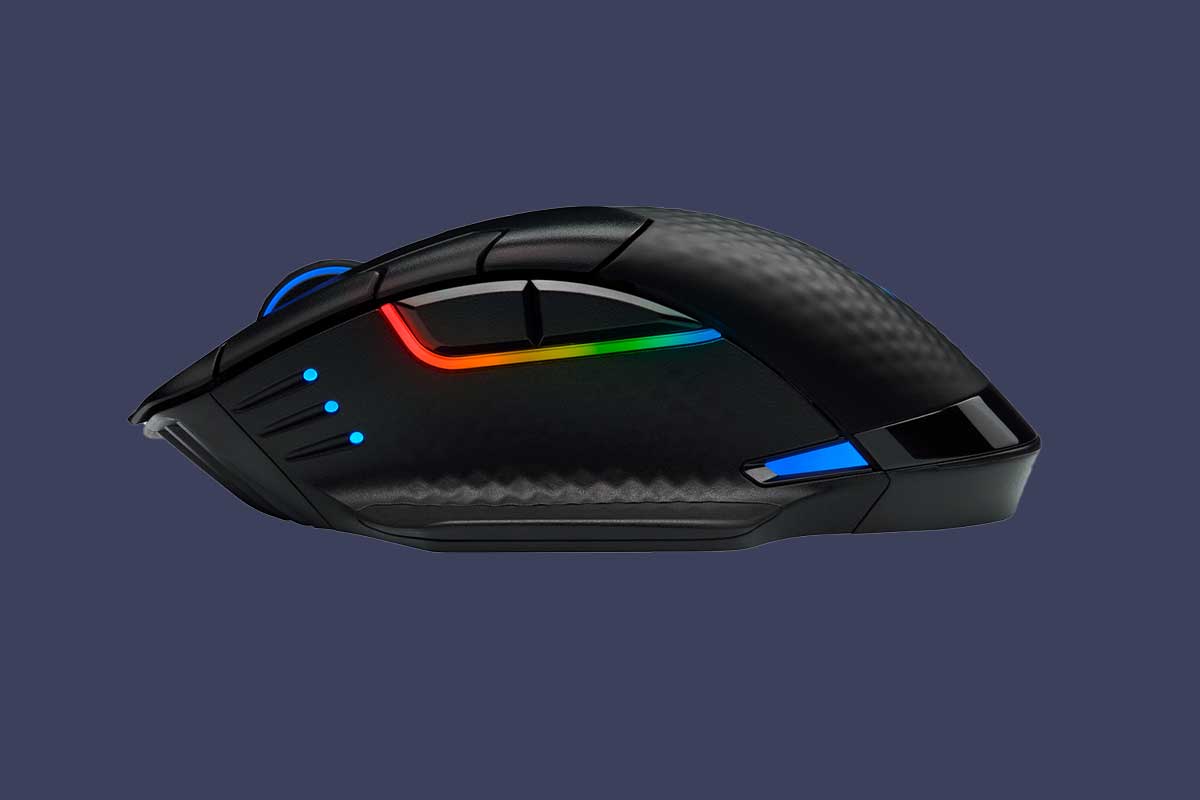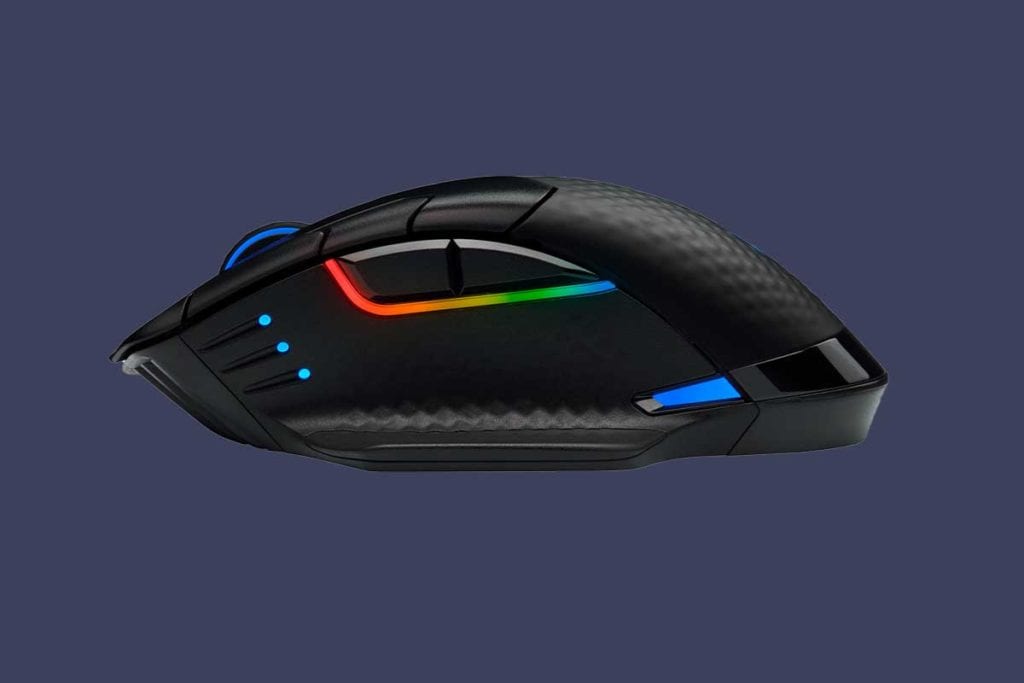 Weight: 133 grams
Connectivity: Wireless/Bluetooth/Wired
No. of buttons: 8
RGB: Yes
Tired of your pesky mouse cable throwing off your game? The Corsair Dark Core RGB Pro SE is the final entry in this list and also the most expensive, although not by much. But it comes with the most connectivity options along with some stellar performance and a great design. Here are some of its best features:
Additional reasons to buy the Corsair Dark Core RGB Pro SE:
The Dark Care RGB Pro SE offers wireless, Bluetooth, and wired connectivity, making it compatible with all sorts of PCs and laptops.
The Pixart PAW3392 optical sensor boasts a high 18,000 DPI and an impressive polling rate which makes it great for competitive shooter titles.
It sports a lengthy battery life of up to 50 hours depending on which connection and RGB options you're using. As a bonus, it also supports Qi wireless charging pads.
If you're after an exceptional wireless gaming mouse that has enough precision for a satisfying FPS experience and the extra buttons required for MMORPGs, the Corsair Dark Core RGB Pro SE ticks all the boxes and then some. Its affordable price tag is just icing on the cake.
Full Corsair Dark Core RGB Pro SE review can be found here
---
Final Thoughts
Whether it's a lower price point, a bevy of buttons, wireless connectivity, or sky-high sensitivity,  we've made sure to throw in a little bit of something for everyone in this list. Hopefully, your next gaming mouse will help take your skills to the next level.
You may also be interested in:
Last update on 2021-12-03 / Affiliate links / Images from Amazon Product Advertising API