Whether your job frequently takes you on the road or you find yourself behind your desk day in and day out, you're bound to have your fair share of gadgets and gizmos that make your work-life easier. Perhaps it's your trusty power bank that keeps your smartphone going while you're away on business. Or maybe it's your favourite pair of headphones that help drown out the hubbub of your daily commute.  It could even be as simple as an organizer to keep desk clutter at a minimum.
Point is, there are a seemingly endless amount of devices aimed at making your professional life more convenient and today we've decided to share our favourite ones. Here's a list of what we think are the best productivity gadgets that are sure to make your workdays that much easier.
Short on time and can't browse through the entire list? Just click on any of the links below to skip right to that section.
 Linedock Macbook Pro Portable Charger: Elevate your Macbook Pro experience
A lot of professionals live and die by the laptop. Its unparalleled mix of power and portability make it perfect for taking your job with you wherever you go. But even avid laptop users have to admit that it would be nice to have a few more USB ports to hook up your favourite tools and accessories. It can also get pretty tedious having to reconnect all your other gadgets, like your printer or speaker, every time you take your laptop home or to the workplace. But what if there was a way to give your laptop a bit of an upgrade, while simultaneously providing you with a hub to connect all your essential gadgets to. That way, you can maximize your office space by freeing it of clutter and creating a desktop-like environment where all your devices remain connected and organized even after you pack up your laptop and head out.
That's what docking stations bring to the table. These smart gadgets act like an extension of your laptop that provides you with extra ports where you can connect all your other accessories and devices. After you're done setting up your workstation the way you like it, all you have to do is link up your laptop to your docking station and you're good to go.  By using these devices, you can create semi-permanent work setups at the office or in your own home that won't be impacted every time you take your laptop on the go. They're easily one of the more creative productivity gadgets on this list. With tech trends nowadays, owning a docking station isn't uncommon and there are quite a few of them to choose from. Let's take a look at our favourite one for the workplace.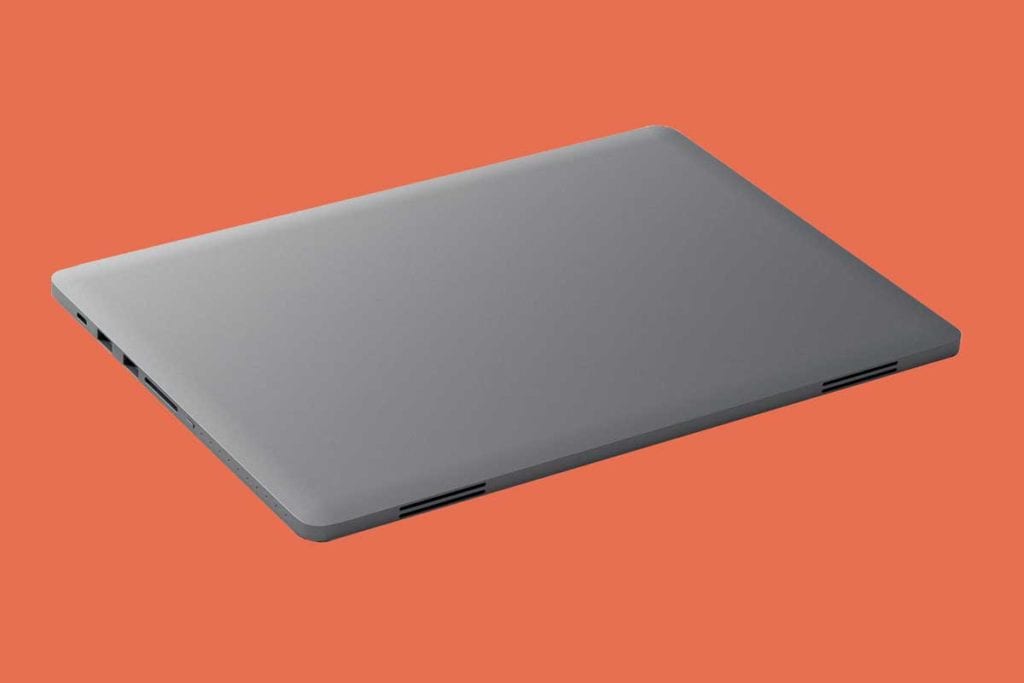 At the moment, tech company Linedock only has one gadget in its repertoire – a docking station crafted distinctly for Apple's 13-inch Macbook Pro. That's not to say that it only works with that particular device since the company has stated that it's fully compatible with the Macbook Air and iPad Pro, but the Linedock fits the 13-inch Macbook Pro's dimensions down to a tee.
If portability is what you're after, you might want to look elsewhere, as the Linedock may just be the largest docking station around. This gorgeous piece of technology is almost the exact length and width of a Macbook Pro while managing to remain slightly thinner. Despite its size, it's still a low-profile gadget that works by placing your laptop on top of it, making it hardly noticeable. Essentially, it just looks like you have two Macbook Pros stacked on top of each other. The Linedock is perhaps the most eye-catching Apple-based docking station on the market, sporting a similar aesthetic and coat of paint as the other smart gadgets in Apple's lineup.
"All the power and ports you can shake a stick at"
Unlike most docking stations that only really provide you with extra ports to connect to, the Linedock goes above and beyond. Aside from the nine overall ports it has going for it (which include A and C USB ports, HDMI, MicroSD, and DisplayPort), it also comes with a 20,000 mAh battery, meaning it can also act as a portable charger. It supports pass-through charging, so you only need to connect the Linedock to an outlet, then connect all your devices to the Linedock and it will be responsible for charging everything.
Perhaps its most stand-out feature is the option of including a built-in SSD. Certain professions, like photography, music, and graphic design, usually end up consuming a large chunk of your hard drive space, so having some extra storage is invaluable. The Linedock comes in 256GB and 1TB SSD variants, though you can also choose the one with no extra storage installed. While it does void the warranty, the company has mentioned that you can MacGyver an M.2 SSD into the device yourself, if you're confident enough with your tech skills.
The Linedock is not infallible, however. First off, it shares Apple's premium target market by being one of the priciest docking stations in existence. It is also strangely missing any Thunderbolt 3 ports, which means that your Macbook Pro never really performs at its maximum size of bandwidth. An odd decision by Linedock, since the docking station was crafted particularly for Apple products. Flaws aside, if you own a 13-inch Macbook Pro, the Linedock Portable Charger is definitely among the most useful productivity gadgets around.
Linedock Review
Design & Build

Features

Total Value
Summary
The 13-inch Linedock is one of the sleekest looking docking stations on the planet and looks like something Apple would be proud to call their own. It fits your Macbook Pro's aesthetic perfectly and provides it with a sizeable boost in battery power and, potentially, storage space, while also being incredibly user friendly.
Unfortunately, the absence of Ethernet or Thunderbolt 3 ports might be a huge let down for some, and being limited to one external display is disappointing, to say the least. All things considered, if you're willing to pay the steep price of admission, the Linedock is hands down one of the best dockings stations you can buy for your 13-inch Macbook Pro.  
Pros
✓ Jaw-droppingly aesthetic
✓ Doubles as a 20,000 mAh portable battery
✓ More ports than you can shake a stick at
✓ Capable of adding some much-needed SSD storage
✓ Automatically handles power rerouting
Cons
Lack of Ethernet and Thunderbolt 3 ports
✗ Saiyan Mode requires you to remove your laptop from on top of the docking station
✗ Pricey
 Belkin Power Bank 10k + Stand: A solid power bank with a little something extra
In recent years, power banks or portable chargers have become commonplace, with obscure brands popping up left and right. They're handy devices for daily use, great for pretty much anyone who makes use of portable gadgets but are especially useful for people who are no strangers to travel. Wouldn't want your smartphone dying on you in a foreign land, after all. The problem is, with all the brands and varieties of power banks flooding the market, making an informed decision as to which one is best for you becomes infinitely more difficult. It doesn't help that even the most trusted names in the business have a selection of dozens of portable chargers to choose from. If all power banks have the same core function of giving your device or accessory some extra juice, perhaps it's best to look for one that does even more.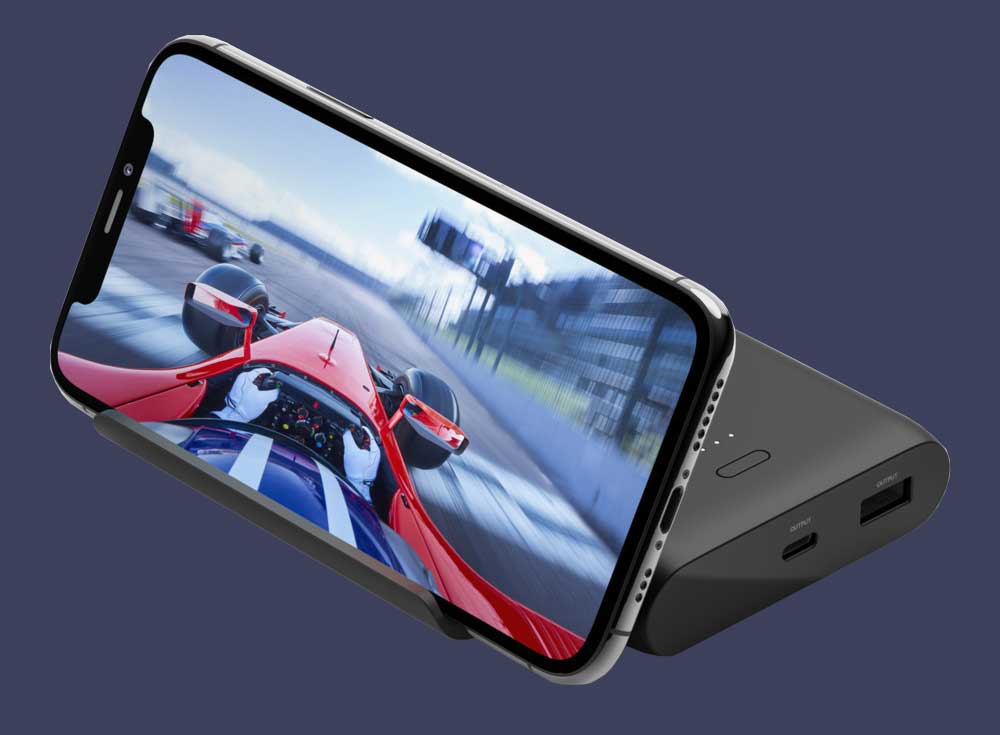 Belkin is a US-based technology company that's been in the consumer electronics industry for the better part of four decades. Throughout the years, it's become a household name in the world of power banks, producing reliable yet reasonably-priced devices for the masses.  With the Belkin Power Bank 10k + Stand (yup, that's the actual name), Belkin created a portable charger that does more than just top up your battery. It also acts as a stand for your smartphone, which is a nifty feature that's surprisingly uncommon in power banks.
"The stand can help your phone become a secondary screen"
As its mouthful of a name suggests, this power bank has a 10,000mAh battery, which should provide a modern smartphone with almost 3 full charges of extra power. Not bad at all. This sturdy, rectangular-shaped beauty sports two 12W USB ports, one type C and the other type A, which gives it enough wattage to allow for fast-charging. It even supports pass-through charging,  so you only need to stick the power bank in the outlet and it'll charge itself and whatever else is connected to it.
Its coolest feature is the stand which slides out of the underside of the device. The stand's design is simple enough, with its shape mimicking the edge of the power bank itself. Fortunately, it's surprisingly stable for its simplicity and can hold on to a horizontally-placed smartphone though some fairly moderate shaking. It's perfect for gaming, watching shows or movies, or even propping your smartphone up for Zoom meetings while you're in transit, eliminating the need for you to buy a separate stand. If you're going to get a power bank, might as well get one that goes the extra mile.
Belkin Power Bank 10k + Stand Review
Design & Build

Features

Total Value
Belkin Power Bank 10k + Stand Review Summary
This product is easy to recommend to somebody who either does a lot of commuting or travelling. It has a relatively large capacity and a phone stand to watch during downtime. It has both USB-C and A, so it covers a wide range of devices as well.
Pros
✓ USB-C & A
✓ Phone Stand
✓ Good Design & Build Quality
Netgear Nighthawk M1: A mobile router that stands the test of time
People who often travel for business understand the importance of having a stable internet connection wherever they go. You can't just cross your fingers and hope for decent WiFi along the way. That's why mobile wireless routers are must-haves for serious travellers.
They utilize the same concept as smartphone hotspots by establishing an internet connection via a SIM card, but provide a significantly higher level of security and allow much more devices to connect to the network. They also have their own batteries, so you won't need to put additional strain on your smartphone by using it as a mobile hotspot. Mobile routers are usually compact since they're primarily intended for travelling, and require none of the cables that are needed by a standard home router. Finding the right mobile router for you can be a tall order, so we're going to give you a look at one we personally enjoy.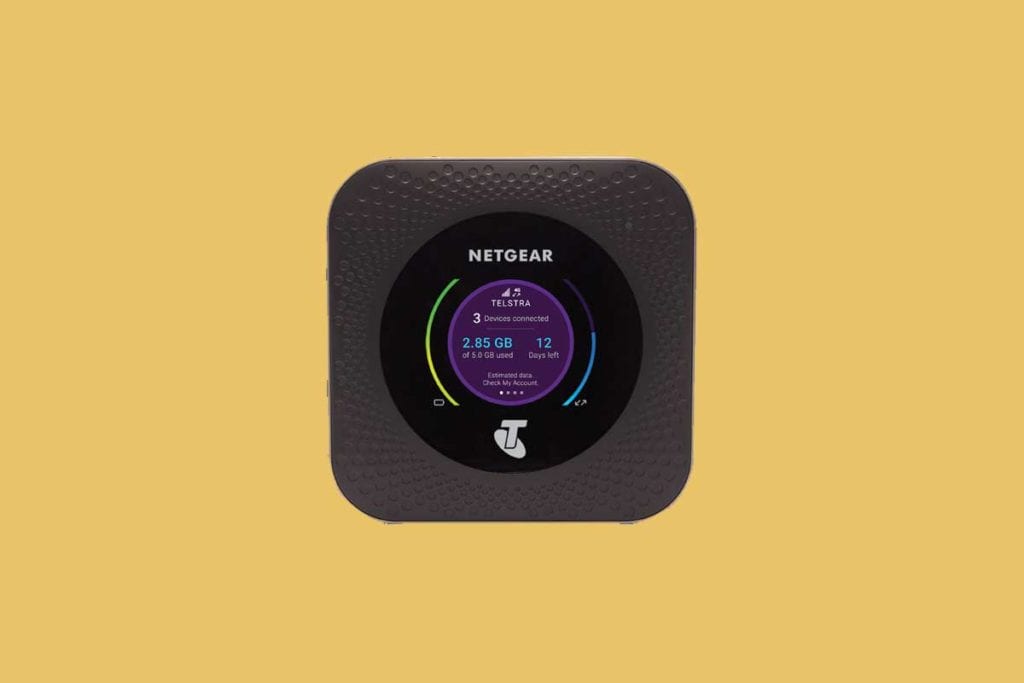 Netgear has over two decades of experience developing networking hardware under its belt and holds the crown for the fastest 4G LTE mobile wireless router with their NETGEAR Nighthawk M1 Mobile Hotspot 4G LTE Router MR1100-100NAS - Up to 1Gbps Speed | Connect Up to 20 Devices | Create WLAN Anywhere | Unlocked to Use Any Sim Card-Contact Your Carrier for Data Plan. Capable of reaching download speeds of up to 1Gbps, it's still an incredibly impressive machine despite being two years old. While its potential speed is easily its most impressive trait, it has plenty of other features that make it a remarkably capable mobile router overall.
"Maintain a fast internet connection in the office, at home, or in an Uber"
For one thing, it's a wonderfully designed device, going for a more modern look that a younger crowd is sure to appreciate. It's a little on the bulky side which may turn off a few customers,  but in return, you get a stellar 5,040mAh battery that can also be used to charge your devices, as well as a functional multi-coloured screen that shows off some important information. Another upside for above-average size is the addition of extra ports, including Type A and C USB ports, a MicroSD slot, and an ethernet port.
The USB Type-C allows you to tether your laptop for a more stable connection, while the USB Type-A can be used to provide extra storage if needed. You won't have to worry about connecting a lot of devices since the Nighthawk M1 can handle up to 20 with ease. While the ethernet port sounds good on paper, it's unfortunately input-only. Meaning it can only create a WiFi network from a wired connection, but is unable to create a wired connection for your SIM card's mobile internet, which is what most people (including us)  were looking forward to.
Its relatively large size and disappointing ethernet port aside, the Netgear Nighthawk M1 remains one of the best 4G LTE mobile wireless routers till this day and is a worthy purchase whether for work or play. If you can afford the steep price point, that is.
Design & Build

Features

Total Value
Netgear Nighthawk M1 Mobile Wi Fi Router
Despite being a couple of years old, the Netgear Nighthawk M1 Mobile Wi Fi Router is still the fastest mobile hotspot device sporting a 4G LTE connection. Speed isn't its only strong point, however. Its sleek and functional aesthetic mixed with a plethora of great features make it a great choice by any standard.
Its slightly larger size and steep price-point may turn off a few, and it hardly ever reaches the 1 Gbps download speed it boasts, but that doesn't stop it from being one of the all-around best 4G LTE mobile routers out there.
Pros
✓ Fastest 4G LTE mobile router around
✓ Allows up to 20 devices to connect simultaneously
✓ Gorgeous design
✓ Extra ports are a huge plus
✓ Doubles as a portable battery
✓ Solid battery life
✓ The screen is a nice touch
Cons
✗ On the pricey side
✗ Bulkier than most
✗ Ethernet port is input only
✗ Rarely ever reaches its potential speed-wise
Orbitkey Nest: Keeping your desk neat and looking good
Few things are more distracting than an unorganized office space with documents strewn about and stationary scattered all over. I'm sure I'm not the only who's had a blood-boiling moment at work searching for a misplaced USB cord, flash drive, or important set of keys. Desk organizers were originally designed to help avoid such unsightly scenarios and have come a long since the olden times. What started as open boxes and trays situated on office desks to minimize clutter has somehow managed to take the leap into the digital age. Sure, there aren't as many paper documents laying about as there were back then, but misplacing a charging cube or memory card can be just as aggravating. Orbitkey has a sleek and sexy solution to your desk organising needs, one that we're positive you'll like as much as we do.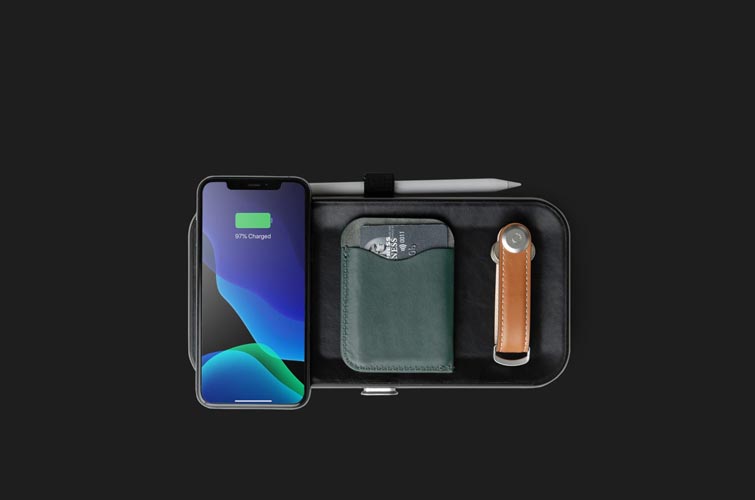 Orbitkey is a team of folks who just love doing your organising for you, and their desk organizer – the Nest – aims at simplifying your workstation by keeping your essentials in one place. No more jamming important items in your desk drawer only to lose them when you need them most.
The Orbitkey Nest dons a dignified look and can easily be mistaken for a lavish pencil case meant for the upper class. It's a premium item made of premium materials with a premium price tag to boot. Arguably its best feature is its wireless charging capability, which works by placing your gadgets on the device's lid, no fuss no muss. Unfortunately, the Nest doesn't have its own battery so you'll have to keep it plugged into an outlet if you plan on charging wirelessly.
"organisation is a cornerstone of productivity – so is a charged phone"
It's roughly as long as a pair of chopsticks, making it one of the most portable desk organizers on the market and perfect for carrying around. Set it down on your desk to keep your essentials in one spot, then flip it closed and toss it into your backpack or just carry it with you whenever you're on the go. Despite being on the small side, the Nest is highly customisable and features six velcro-based dividers that you can use to suit your needs. It also has its fair share of pockets and a pouch to fit all kinds of things. Even though it has a bunch of compartments tucked away in its nooks and crannies, the Nest may still be a little too small for some people, especially if you carry devices and accessories that are on the larger side.
All things considered, the Orbitkey Nest is one of the more creative productivity gadgets we've seen and is something professionals will find incredibly useful, particularly those who move around often.
Orbitkey Nest
Look Station

Features

Total Value
Orbitkey Nest Summary
The Orbitkey Nest is a great place to store your essentials when working and when on the go. It is elegant, simple, and functional. More importantly, it allows your things to stay in place and keep them organised so you can always find them when you need them.
Pros
Supports wireless charging
Customisable organisational tabs
Luxurious feel
Cons
Pricey
Limited selection
Sony WH-1000XM4: All hail the ANC king
Nothing gives you a headache faster than having to turn your music volume up to the maximum in hopes of shutting out the incessant noise of your morning commute.
Chances are, by the time you get to work you're already stressed out. Fortunately, nowadays noise-cancelling headphones are becoming increasingly more common and its tech has vastly improved at drowning out unwanted sounds.
Tech companies have also developed tons of quality of life features that make operating the headphones a breeze, especially when you're on the move.
Noise-cancelling headphones are one of the more fun productivity gadgets on this list and are devices that remain just as functional at work as they do in your everyday life. Picking the right pair of noise-cancelling headphones is all about what characteristics you want to prioritize. If you're leaning more towards work, then Sony has the perfect pair for you.

The Sony WH-1000XM4 is the fourth generation in its line of wireless headphones, dethroning its predecessor – the WH-1000XM3 – for the crown of best Active Noice Cancelling (ANC) technology. Looks-wise, not much has changed from its elder sibling, but the subtle improvements added here and there come together to provide an overall superior audio experience that's downright tough to beat.
It has a laundry list of features that put it well-above most of the competition, including auto-pause which automatically stops playback the moment you take off the headphones, and speak to chat which pauses audio whenever the device detects you talking.
Its most useful new feature,  from a workplace point of view,  is the Bluetooth multipoint. This allows you to connect to two devices at the same time and effortlessly switch between them at the touch of a button, making it easy to switch between listening to music to hopping onto a Zoom meeting with your coworkers.
"Work in silence – anywhere!"
The  WH-1000XM4 noise-cancelling technology is absolutely world-class and improves upon the previous generation in every way. Lower frequency sounds are filtered out better this time around, and Sony has included a noise-cancellation optimiser that lets you control how much ambient noise you want to let through.
As for sound quality, it offers excellent mids that are well-balanced throughout. The lower and mid trebles may come across a little strong, which could cause some instruments to sound a bit jarring. Overall, it has a bass-inclined sound profile that is great for music like R&B and Hip-Hop, but if you prefer to mellow out the bass a little, you can easily do so using the equalizer in Sony's smartphone app.
If top-notch noise-cancelling and excellent sound quality are what you're looking for, you can't go wrong with the Sony WH-1000XM4. Just be prepared to shell out a pretty penny for the price of admission.
Sony WH-1000XM4 Review
Design & Build

Features

Total Value
Summary
The Sony WH-1000XM4 noise-cancelling wireless headphones face some stiff competition but manage to hold its own through excellent sound quality, a host of innovative features, and top-of-the-line ANC technology.
It also happens to be quite the looker and feels great to have on. While it may not appeal to everyone on account of its heft price tag and lack of gaming functionality, the WH-1000XM4 is undoubtedly the best Sony wireless headphones on the market today.
Pros
✓ Top-notch sound quality
✓ Awesome quality of life features
✓ Bluetooth Multipoint is a fantastic feature
✓ Sturdy design that's pleasing to look at
✓ Exceptional noise-cancelling technology
Cons
✗ A tad on the pricey side
✗ High latency on PC and doesn't connect to consoles at all
✗ Double-tap to pause is a bit iffy for some
Conclusion
Keeping your desk organised is key for a happy workplace and useful office gadgets like docking stations and desk organisers are vital to having your office space just the way you like it. If your job takes you out and about often, you can't go wrong with a reliable mobile wireless router and a high-capacity power bank to ensure you stay juiced up with a stable connection at all times. Throw in a great pair of noise-cancelling headphones for a relaxing commute and you've got all the gadgets you need for a better workday.
Last update on 2021-09-30 / Affiliate links / Images from Amazon Product Advertising API