Few media franchises have a more dedicated fan base than the LucasFilm space opera set in a galaxy far, far away. At this point, it seems like everyone has at least heard of Star Wars, whether it be through the original movies, new TV shows, or spin-off books.
It is safe to say that the age-old battle between Jedi and Sith has become a truly global phenomenon. With a brand that is beloved by young and old, there is plenty of Star Wars-related merchandise out there.
Lucky for us, the growing excitement surrounding soon-to-be-released films like Star Wars: The Rise of Skywalker (is it December yet?!) has led to the creation of some awesome gadgets. In fact, we'd venture to say that these are the best Star Wars gadgets ever, and just represent the coolest gadgets in the entire galaxy.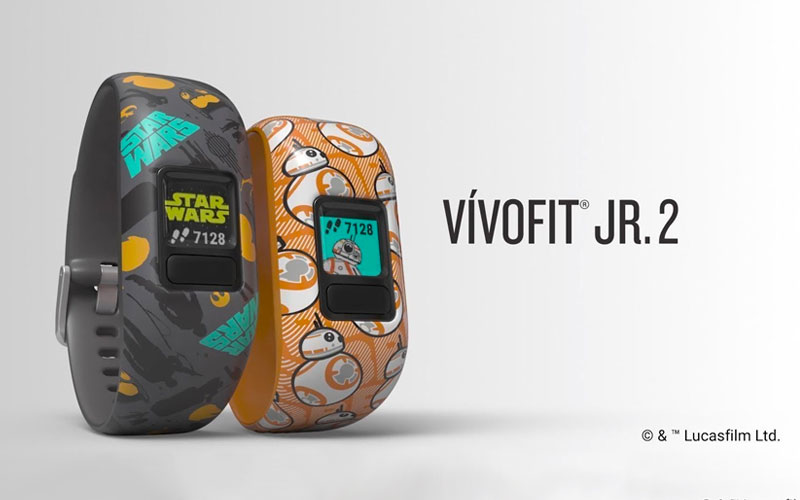 Garmin Star Wars Vivofit Jr. 2
While there have been plenty of cool Star Wars gadgets over the years, few have been created for young Padawans. Yes, there have always been super cool action figures and toy lightsabers available, but these days such options don't have the same appeal with younger fans.
This is exactly why the Garmin Star Wars Vivofit Jr. 2is such an exciting piece of tech. Garmin took it's standard Vivofit Jr. 2 and covered it with kid-friendly Star Wars graphics, making it an excellent option for your Padawan's first fitness tracker.
The fitness tracker smart watches include standard features like activity and sleep tracking. More importantly, the Vivofit Jr. 2 contains an exclusive Star Wars-themed adventure app that encourages kids to get active. The band is waterproof, boasts a one-year battery life, and comes in BB-8, First Order, and Resistance colour schemes.
Want to know more? – Read our full Garmin Vivofit Jr 2 Review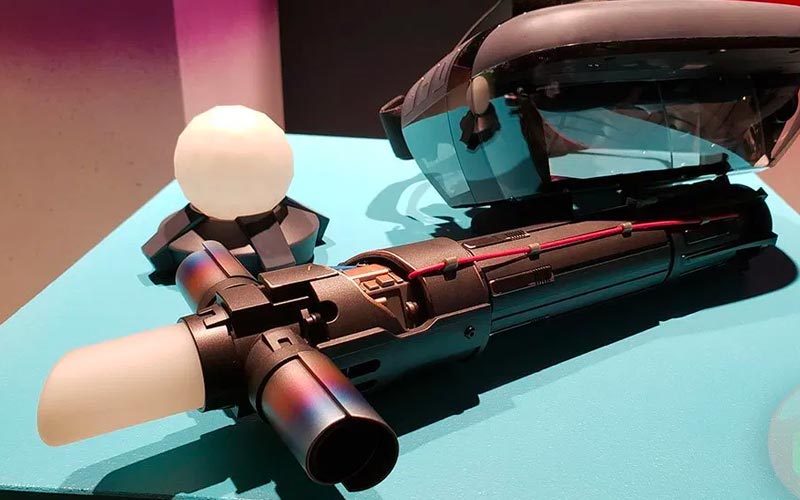 Star Wars Jedi Challenges: Real-Life Lightsaber Battles
Have you ever dreamed of settling a score with a friend or foe in a real-life lightsaber battle? If so, you'll be especially interested in the Jedi Challenges augmented reality video game. Lenovo and Disney (the current owners of the Star Wars brand) have joined forces to finally make the dream of real-life lightsaber duels a reality.
This remarkable experience is made possible with a Mirage AR headset, a lightsaber-like controller, and a tracking beacon. Thanks to this awesome tech, it is now possible to do batter with nefarious Sith Lords like Darth Maul, Kylo Ren, and the infamous Darth Vader. There's even a battle mode that recreates the most epic battles of the Star Wars universe right in your own home.
As if these features aren't cool enough, you can also enjoy a game of Holochess (remember that awesome chessboard in Episode IV?). This awesome Star Wars toy is available now and set to get new content updates as future Start Wars movies are released. Pretty cool, right?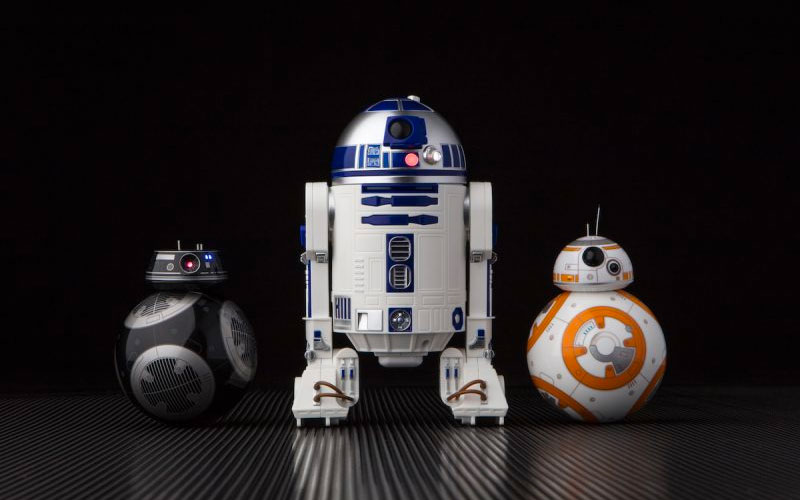 Sphere BB-8: Your Very Own App-Enabled Droid!
Let's be real, the first time you saw BB-8 rolling around on screen is the moment that R2-D2 become your second favourite droid. The team at Sphere must have felt the same way because their app-enabled BB-8 toy droid is absolutely awesome.
Using the free smartphone app, you can guide this cute little droid around your house with ease. Better yet, this palm-sized Star Wars gadget will actually react when you speak to it, allows you to record holographic-style videos, and can even be controlled with only hand motions via the add-on Sphere Force Band. Talk about a fun way to use the Force!
Product Update: This product has unfortunately been discontinued – See here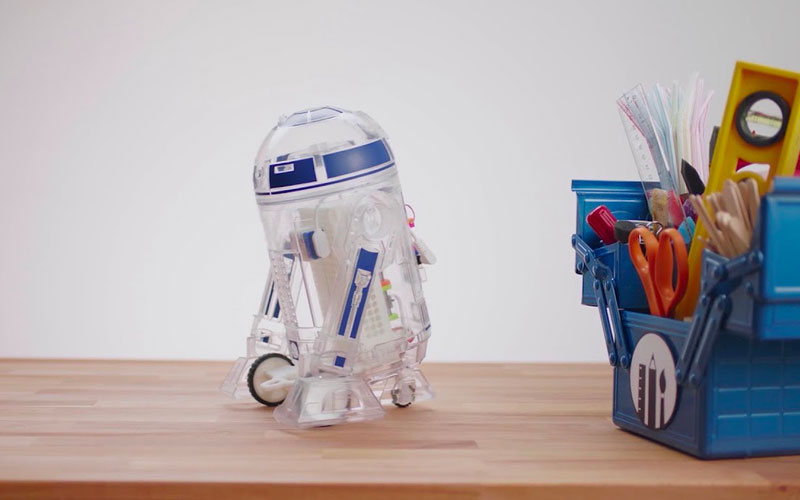 The LittleBits Star Wars Droid Inventors Kit
There's an old stereotype in the technology community about future engineers playing with Lincoln Logs and Legos as children. This may or may not be accurate, but there is some truth to the idea that toys breed creativity.
Enter LittleBits, a toy company dedicated to introducing today's kids to technology concepts that will shape tomorrow. They've teamed up with Star Wars to introduce the littleBits Star Wars Droid Inventor Kit, which looks a bit like a futuristic set of building blocks.
Instead of playing with static blocks, this LittleBits kit allows children to build working droids from scratch. Colour-coded electronic blocks assist young engineers in creating their very own R2 unit, while a companion app lets them control the finished product.
Thanks to a number of included missions and experiments, chances are your youngster will enjoy endless hours of fun with this kit. However, be warned that feelings of envy may occur in adults who wish that high-tech gadgets like these were around when they were growing up.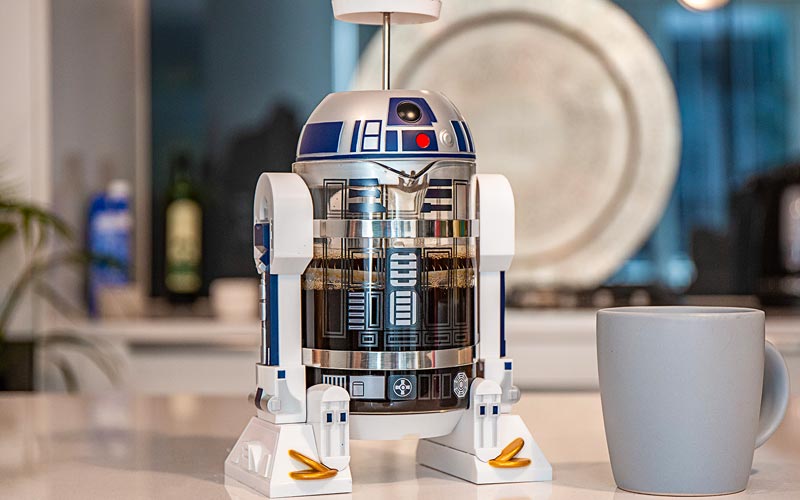 R2-D2 Coffee Press: Caffeine That's Out Of This World
Sometimes, the best Star Wars gadgets are just geeky novelty items. Cutting-edge tech has made for some great gadgets throughout the years, yet every die-hard fan needs that item that will set them apart.
This is precisely where the R2-D2 coffee pressfits into things. While it won't be winning any awards for innovation (after all, it is just a coffee press and nothing more), this novelty item is one of the coolest Star Wars gadgets we've seen in a while.
R2-D2 is great at saving the day, and he makes a mean cup of joe too. Simply add boiling water and coffee grounds, wait a few minutes, and plunge away. It's the perfect gift for anyone who needs that extra boost to get them through the morning.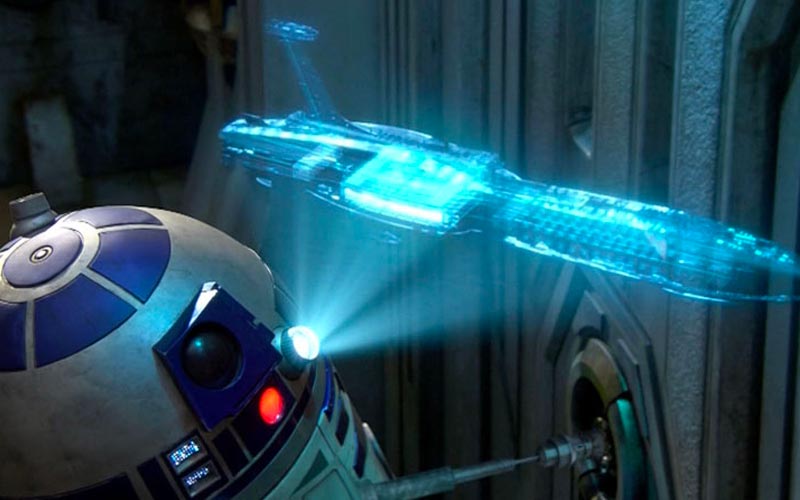 Star Wars 3D Holo Display: The Future Is Finally Here
We've all been waiting for ages to see real holographic displays, but they aren't quite here yet. Thankfully, you don't have to live in the Star Wars universe to experience the awesomeness that is real-life holograms.
The Star Wars 3D Holo Display brings the saga's most famous scenes and characters to live, all with the flip of a switch. The base model includes a hologram that recreates the famous Death Star trench run, and you can purchase additional holograms of R2-D2 and Kylo Ren.
Last update on 2021-09-30 / Affiliate links / Images from Amazon Product Advertising API