It doesn't matter if you are a pro competing or a casual looking for better immersion, a wireless gaming headset is necessary to stay in the moment and to help you be your best. We have reviewed the best wireless gaming headsets to take your gaming experience to the next level. Cut the cord and play your favourite games without any hassle or inconvenience.  Don't have the time to read the full article? Click on any of the links below to navigate to the right section:
Why Choose a Wireless Gaming Headsets?
Don't want to miss any updates while you run to the kitchen or get the wire snagged during a key moment! It's the right time to go wireless!  Wireless gaming headsets add a huge level of convenience and freedom to your gaming setup.
With wireless headsets, you don't have to worry about tangled wires or movement restrictions.  Besides, wireless gaming headsets come with many other advantages over PC or TV speakers. You get much more accurate sound, superb sound quality, noise-cancellation features, elegant design, and comfort.
SteelSeries Arctis Pro Wireless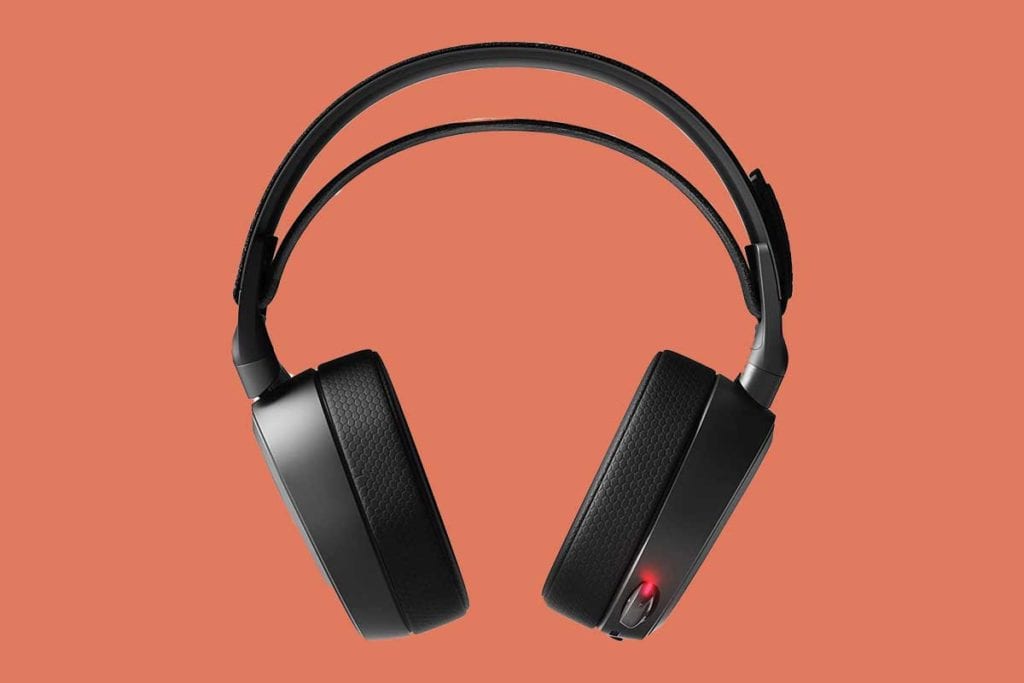 SteelSeries Arctis Pro Wireless is one of the best wireless headsets currently available. It's a feature-rich, premium wireless gaming headset that surpasses all its predecessors with its high-end technology and premium build. Here are some the Arctic Pro's best features:
SteelSeries Arctis Pro Wireless offers the best connectivity options. With them, you can establish a 2.4 GHz wireless and Bluetooth connection. In addition, you can use them as wired headsets by connecting them to devices via a ⅛" TRRS cable.
They come with up to 10-hours long battery life, and a spare battery to make your headset last as long as 20 hours.
SteelSeries Arctis Pro Wireless headsets are the best among all the other SteelSeries headsets in terms of offering high-quality sound.
With their sleek and elegant design, these headsets don't fail to win your heart. They are a perfect fit for the people who are not a big fan of overly-intricate designs.
SteelSeries Arctis Pro Wireless headset is certainly a thumbs-up when it comes to its fantastic design, high-end sound quality, and connectivity. It's the best buy if you can cope up with its sky-high price range.
---
SteelSeries Arctis 7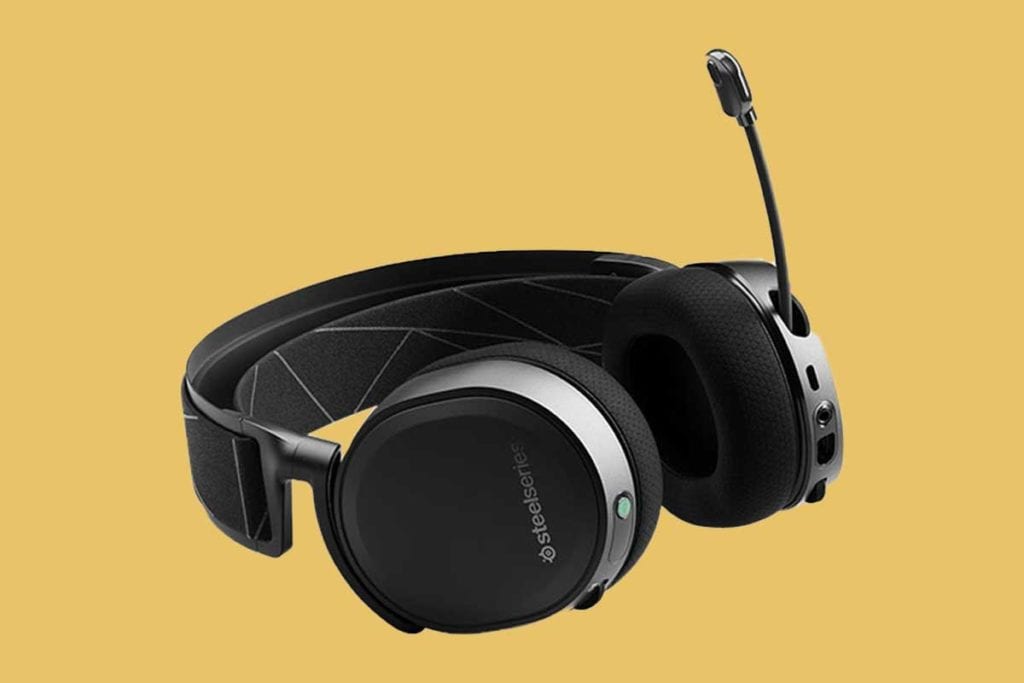 SteelSeries Arctis 7 is the perfect wireless gaming headset for people looking for the best mid-range wireless gaming headsets. It comes with a classy design, a long battery life, stellar sound quality, low-latency connection, and a reliable microphone. The SteelSeries Arctis 7 is a solid pick.
Below are the best SteelSeries Arctis 7 features:
Unlike SteelSeries Arctis Pro, you do not get an option for Bluetooth connectivity with SteelSeries Arctis 7. Nonetheless, it offers perfect wireless connectivity through a USB dongle that lets you use it without any issues with a Playstation 4, PC, or Nintendo Switch. In case you wish to switch to a wired connection, you can use the 3.5mm cord that comes along with it.
You get an unbelievably 24-hour long battery life with a single charge.
It would be an exaggeration to say that SteelSeries Arctis 7 comes with a high-sound quality. Nevertheless, it provides the average gamers with a great listening experience. Most interestingly, it comes with an exceptional 7.1 surround sound technology that is perfect for 3D audios.
SteelSeries Arctis 7 is minimalistic when it comes to design. It isn't edgy or over-the-top with its design. Its elegance comes from its sleek, oval-shaped earcups, and its adjustable headband. Moreover, these headsets are a blessing for people with large ears because of their large, over-padded earcups.
Overall, SteelSeries Arctis 7 is the best wireless gaming headset in a mid-range. Its comfort, low-key yet elegant style, above-average sound quality, and exceptionally long battery life will leave you awe-struck.
---
Plantronics Rig 800LX Wireless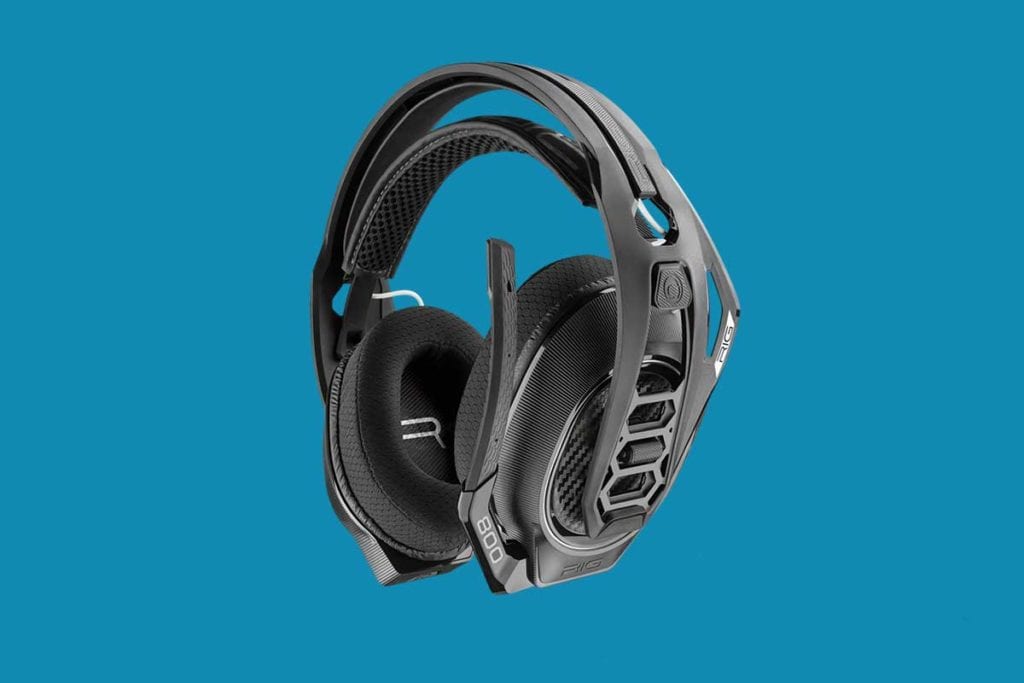 Plantronic's headsets are the best known for their affordable price, comfort, and sound quality. The Plantronics Rig 800LX is an awesome wireless gaming headset that i all of the above. Let's discuss the major features of this value-for-money wireless gaming headset:
The best part about Plantronics Rig 800LX Wireless is that they come with Dolby Atmos. It allows gamers to have a breathtakingly realistic sound experience with immersive and high-quality sound.
It is well suited for both playing games and watching movies.
Plantronics Rig 800LX comes with a sharp and edgy look, and a black and grey coloured body. So, if you like intricate and over-the-top designs, it certainly is made for you.
As far as comfort is concerned, it is a light-weight, robust, and flexible gaming headset. Although it's the plastic body can disappoint many gamers.
It comes with 24-hour battery life.
In short, Plantronics Rig 800LX Wireless gaming headset is a good headset if you don't want to break the bank. It's sound quality with surround sound and Dolby Atmos is its best feature at such an affordable price.
---
Sennheiser GSP 670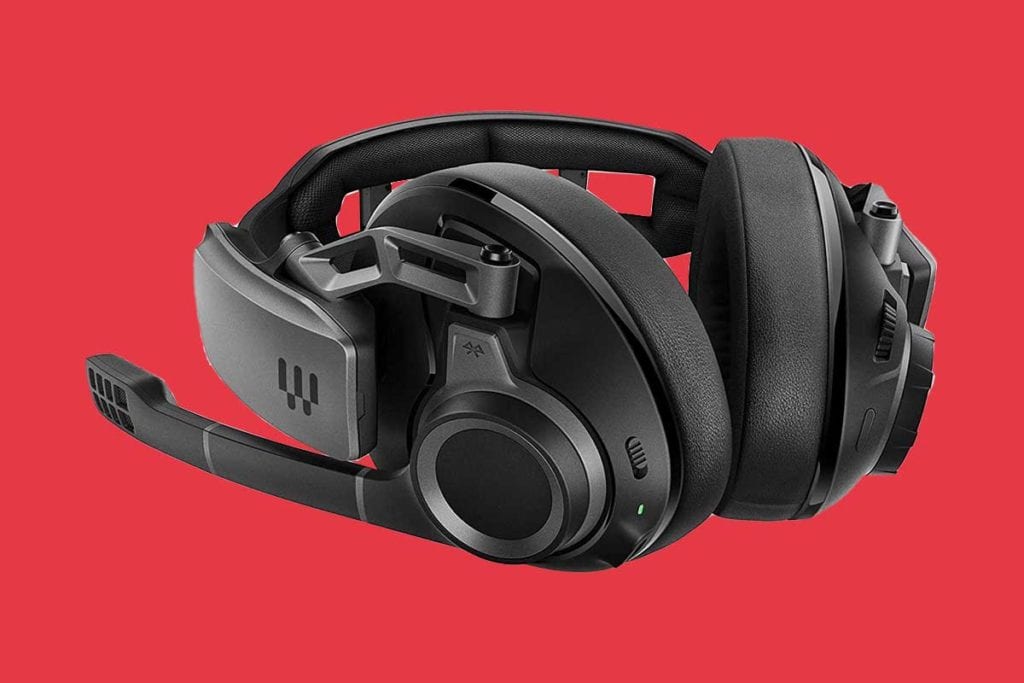 Sennheiser GSP 670 is the boss of all wireless gaming headsets when it comes to audio fidelity and comfort. It has a deep and punchy feel to make your gaming experience all the more immersive.  Let's look at Sennheiser GSP 670's best features.
It comes with an edgy and futuristic design, perfect for the gamers who use their headsets solely for the purpose of gaming.
You get a 16-hour long battery life with a single charge.
Sennheiser gives you the option of both wireless and Bluetooth 5.0 connectivity options.
It may appear bulky to some people, but it's worth it given the comfort you get from the extra padding.
In all, Sennheiser GSP 670 is one of the best wireless gaming headsets. However, They do come with a pricer tag than most.
---
Razer Nari Ultimate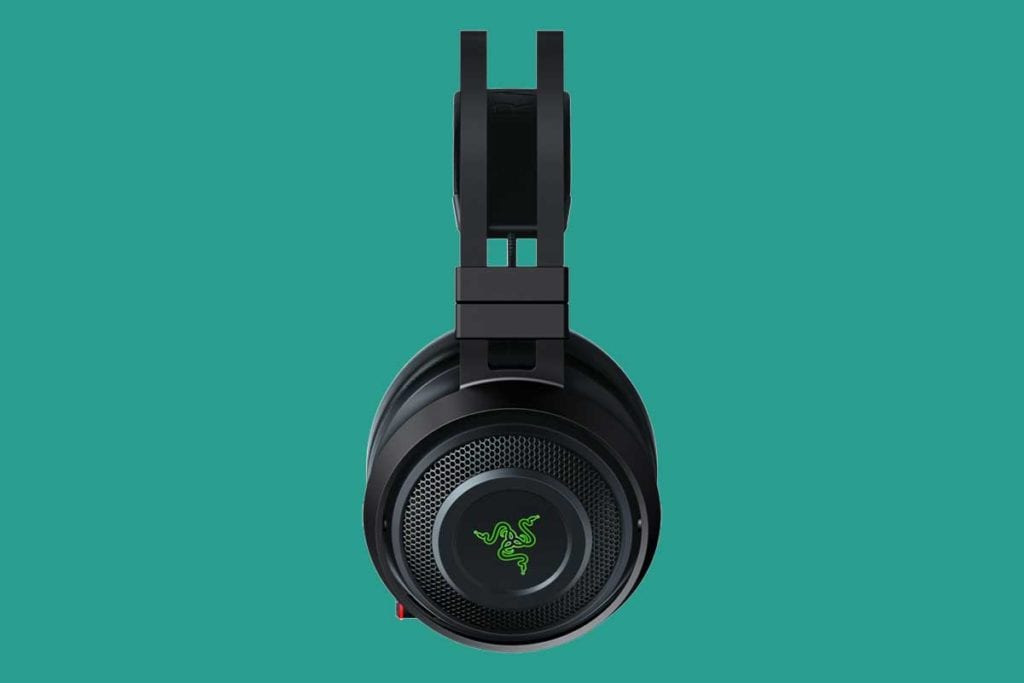 The last wireless headset that we have in our list of the best wireless headsets is the Razer Nari Ultimate wireless headset. It is one of the most hyped gaming headsets around and comes from one of the biggest brands in gaming.  Here are some of the Razer Nari Ultimate's best features.
You get a  2.4 GHz wireless connectivity with Razer Nazi Ultimate. It works great with PCs, Playstation 4s, and Nintendo Switches.  In case you feel like switching to a wired connection, you can use the 3.5 mm cable which comes with these headsets.
If you have the HyperSense turned on in your headsets, your otherwise 24-hour battery life will die soon. It will then last only for 8 hours, which is certainly low.
The best and unique feature of Razer Nari Ultimate is its HyperSense technology. It helps convert the sounds into touch-sensory feedback to give its users a realtime and immersive experience.
Overall, Razer Nari Ultimate is a very good wireless gaming headset, especially if you like the Razer aesthetic.
---
You may also be interested in:
Comparison Table
Final Thoughts
Wireless gaming headsets are an excellent investment for both casual and hardcore gamers. They offer a much-improved gaming experience over speakers which means a much more immersive and accurate sound environment.  This list of wireless gaming headsets should have something for everyone but if we did miss something you feel should be on this list, let us know in the comments below!