Gone are the days when wireless mice were considered a luxury. In recent years, cordless peripherals have become more and more commonplace as breakthroughs in technology have made them increasingly more affordable and have steadily bridged the gap in performance between wireless and wired.
Unfortunately, this increase in popularity means there are tons of great models to choose from which can be a pain. We've gone through our fair share of computer mice with varying styles and purposes, so we've decided to put together a list of the very best wireless mice that we've had the opportunity to try out.
Don't have the time to read through the whole review? Just click any of the links below and it'll take you straight to that section.
Why go for a wireless mouse?
Sure, wireless mice are pretty much always pricier than their wired alternatives. But they come with a  host of benefits that make them well worth your hard-earned cash. First off, you won't have to worry about your mouse cable getting all tangled up or snagging on to the corner of your monitor base and other stuff on your desk.
Another upside is that you'll be able to control your cursor from further away in case you prefer more distance between you and your monitor. It also comes in handy for navigating your device if you want to hook your computer or laptop up to a TV and binge-watch your favourite series. Finally, let's face it, it's just way easier to carry your mouse around if it didn't have a cord attached to it.
Corsair Dark Core RGB Pro SE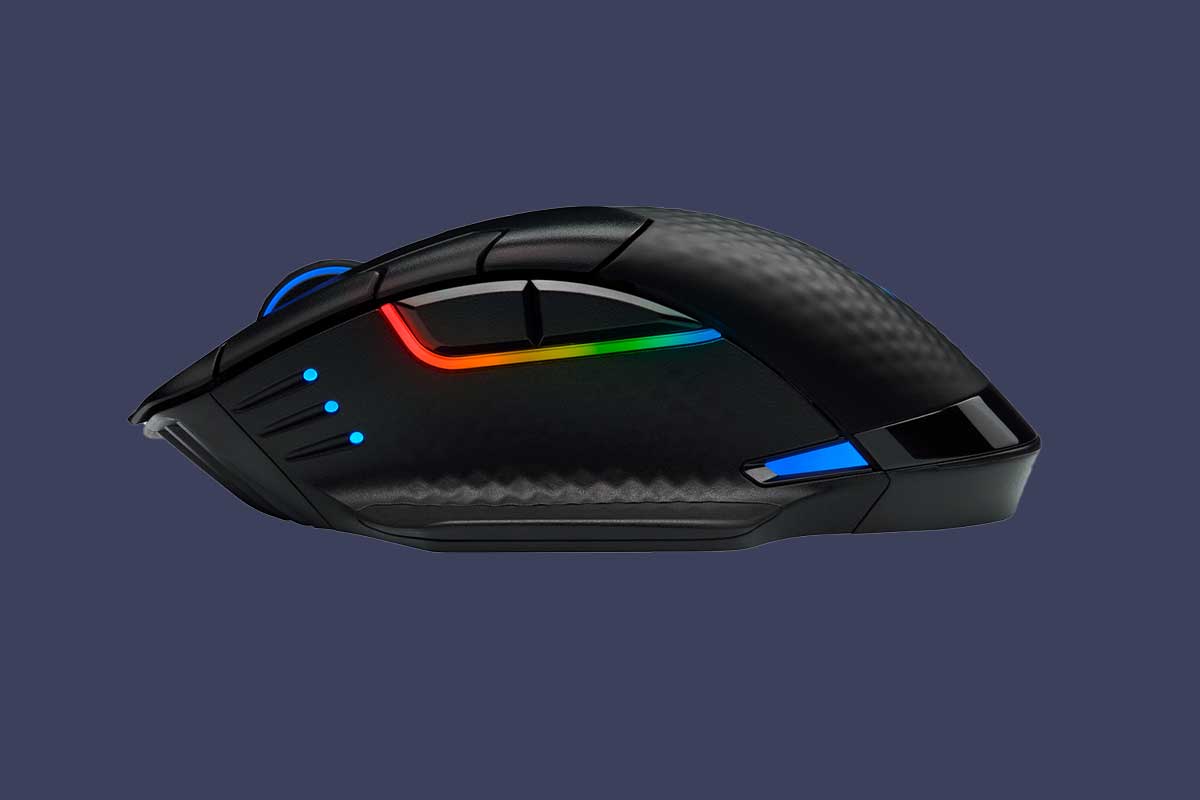 Weight: 133 grams
Connectivity: Wireless/Bluetooth/Wired USB
No. of buttons: 8
RGB: Yes
To kick off our list, we've got the Corsair Dark Core RGB Pro SE – the American tech brand's most high-end offering and what we consider the best gaming mouse Corsair has ever developed. It's an upgraded version of its predecessor – the Dark Core RGB – that boasts a major sensor overhaul for some heightened responsiveness and precision.
Here are a few reasons why you should consider it:
It offers the widest range of connectivity options on this list, allowing you to connect it to your machine either through its wireless USB transmitter, Bluetooth capability, or the 1.8-metre long braided cable that comes in the box.
The mouse's Pixart PAW3392 sensor performs fantastically, giving you all the precision and sensitivity you'll need, even for games that demand the fastest of reflexes.
Not only does it have an impressive battery life of up to 50 hours when connected via Bluetooth, but it also fully supports Qi wireless charging pads to allow for constant charging without the need of a cord.
It might be bulkier than people with smaller hands would like and the two extra buttons sitting right next to your index finger will take some definite getting used to, but if you're after a wireless gaming mouse with gorgeous looks and top-notch performance at a price that's cheaper than a lot of the competition, then the Corsair Dark Core RGB Pro SE is one to look out for.
Full Corsair Dark Core RGB Pro SE Review Here
---
SteelSeries Rival 650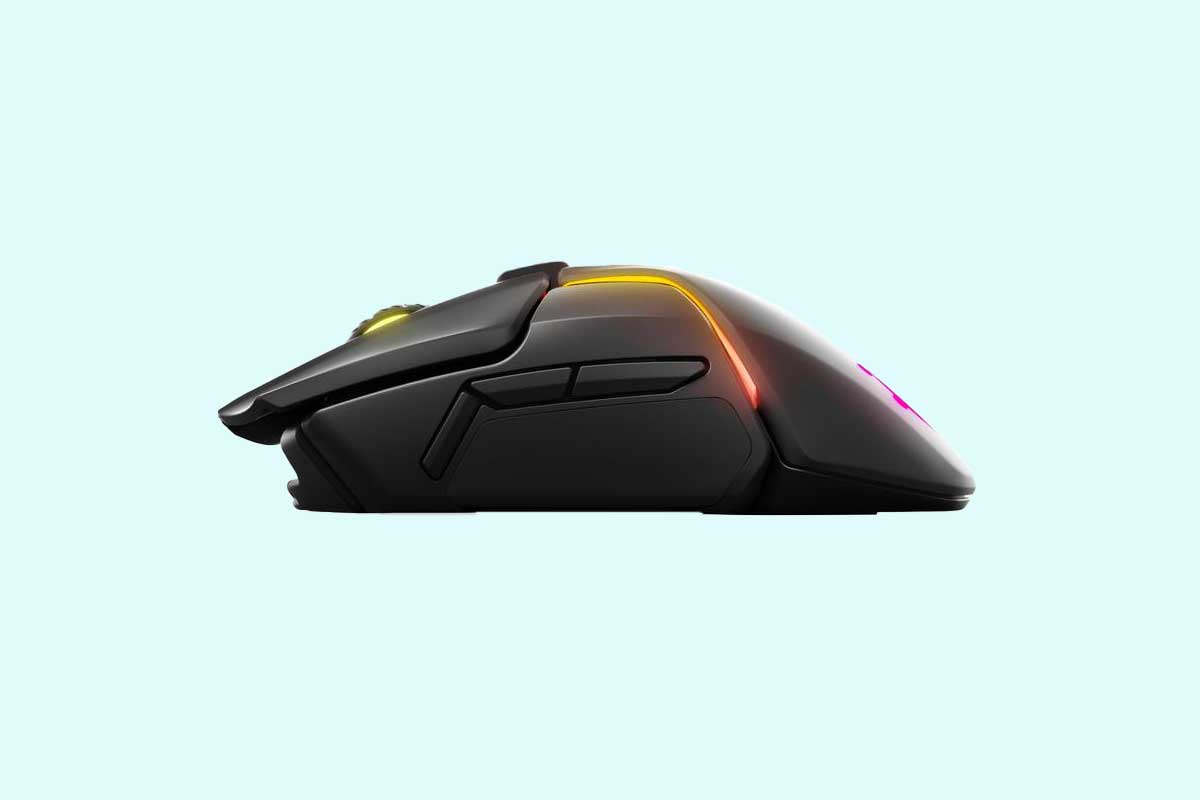 Weight: 121 grams
Connectivity: Wireless/Wired USB
No. of buttons: 7
RGB: Yes
The Rival 650 is SteelSeries" top-of-the-line mouse offering, introducing the brand's best sensor to-date and an exceptional fast-charging capability. Functionality aside, it also sports some mighty eye-catching RGB strips and a wonderfully comfortable form.
These are some of its highlights:
It features an impressive dual sensor system, allowing for a near-perfect level of precision and remarkably accurate depth perception.
The Rival 650's 24-hour battery life isn't the longest in the market, but its 10-hour lifespan on a mere 15-minute charge is exceptional.
Its SteelSeries Engine 3 companion software is one of the most user-friendly and synergetic apps in the industry which makes customizing and fine-tuning your mouse an absolute breeze.
The Rival 650's DPI might make it seem like it's lagging behind the competition, but you'd be making a huge mistake if you don't consider just how accurate this mouse really is. Most gamers don't even utilize DPIs above 10,000 anyways, though this level of precision and tracking blows its rivals out of the water. If you're looking for a wireless mouse that simply feels amazing no matter what game you play, the SteelSeries Rival 650 is your guy. As a nice bonus, it's also really easy on the eyes.
Full SteelSeries 650 Rival review here
---
Logitech MX Vertical Ergonomic Mouse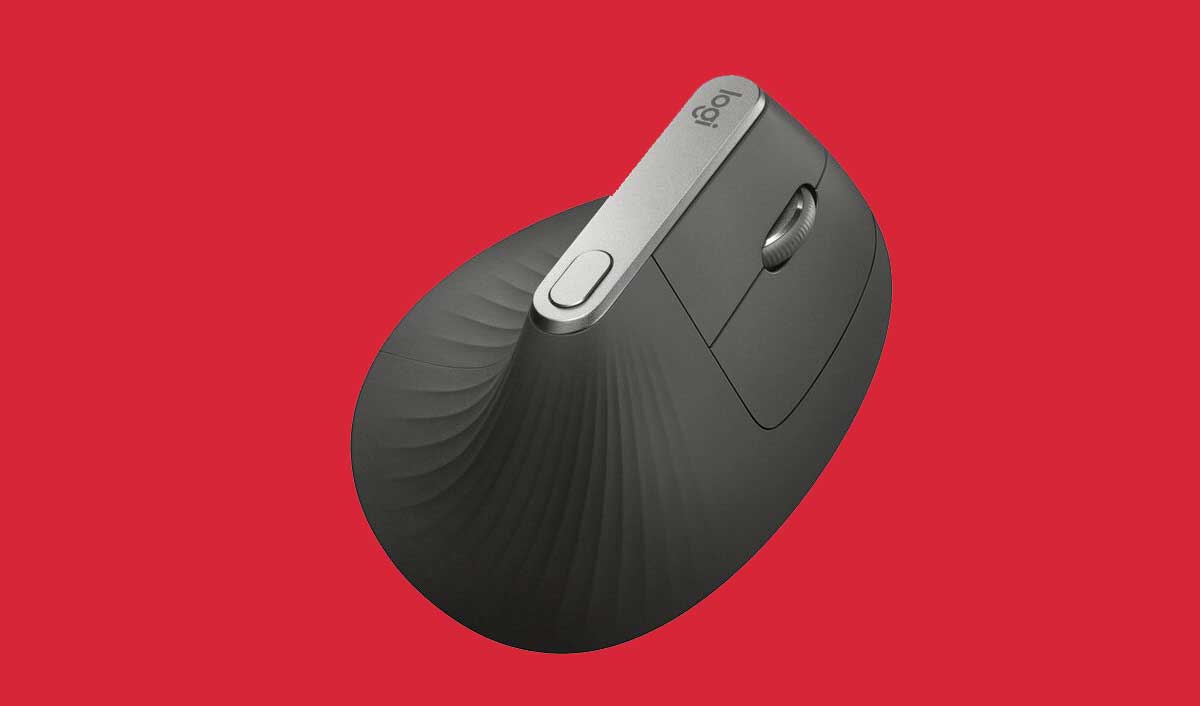 Weight: 135 grams
Connectivity: Wireless/Bluetooth/Wired USB
No. of buttons: 7
RGB: No
Vertical mice have grown in popularity over the years with the promise of providing a much healthier form of posture compared to the regular orientation that we're accustomed to. PC peripheral giant Logitech decided to dive head-first into the niche with their MX Vertical Ergonomic mouse which, as its name suggests, employs a rising form factor.
 Here are a few reasons why we think you should give it a try:
It's a remarkably well-built piece of equipment that's incredibly comfy to boot and offers much better support for your wrist, hands, and arms compared to more traditional mice.
According to Logitech, it boasts an insane battery life of up to 4 months on a single charge which is pretty nuts.
The mouse allows you to connect to 3 different devices simultaneously, allowing you to switch between them with the push of a button.
Switching over to a vertically-oriented mouse undoubtedly takes some getting used to and this mouse's steep price tag doesn't do much in encouraging you to try it out. But for people who suffer from Carpal Tunnel syndrome or joint pains or simply just want a healthier alternative to the conventional design, the Logitech MX Vertical Ergonomic Mouse is the best of the bunch.
Full Logitech MX Vertical Ergonomic Mouse review here
---
Logitech G502 LIGHTSPEED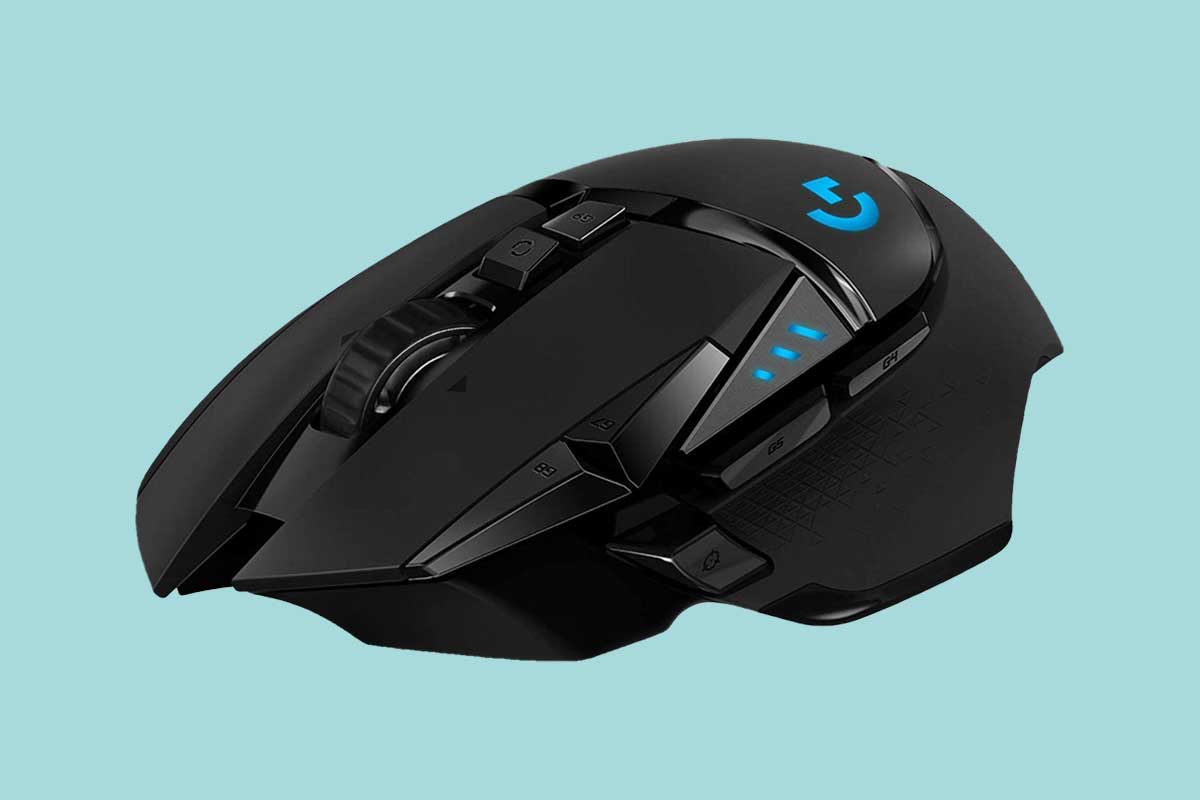 Weight: 114 grams
Connectivity: Wireless/Wired USB
No. of buttons: 12
RGB: Yes
The G502 HERO remains till this day one of the greatest gaming mice in the business and its successor – the Logitech G502 LIGHTSPEED – managed to improve upon it by adding the brand's marvellous signature wireless technology. Not only do you get the impeccable performance and design that came with the original minus the wire, but it also feels just as good thanks to its low-latency technology. Check out some of its best features:
Its HERO 25K sensor is among the leading sensors in the world, boasting a crazy high DPI and an impressive polling rate, making it perfect for fast-paced shooter titles.
It sports a total of 12 programmable buttons which means it's not only great for shooters, but for MOBAs and MMOs as well.
It's compatible with Logitech's PowerPlay charging pad, so you can game wireless as you charge, just like the Corsair Dark Core RGB Pro SE.
It may cost a pretty penny and its large size my turn away some gamers, but the Logitech G502 LIGHTSPEED's excellent blend of high-end performance, comfy design, robust functionality, and top-notch wireless technology simply make it hard to beat. If you can afford it, get it.
Full Logitech G502 Light Speed review here
---
Razer Basilisk Ultimate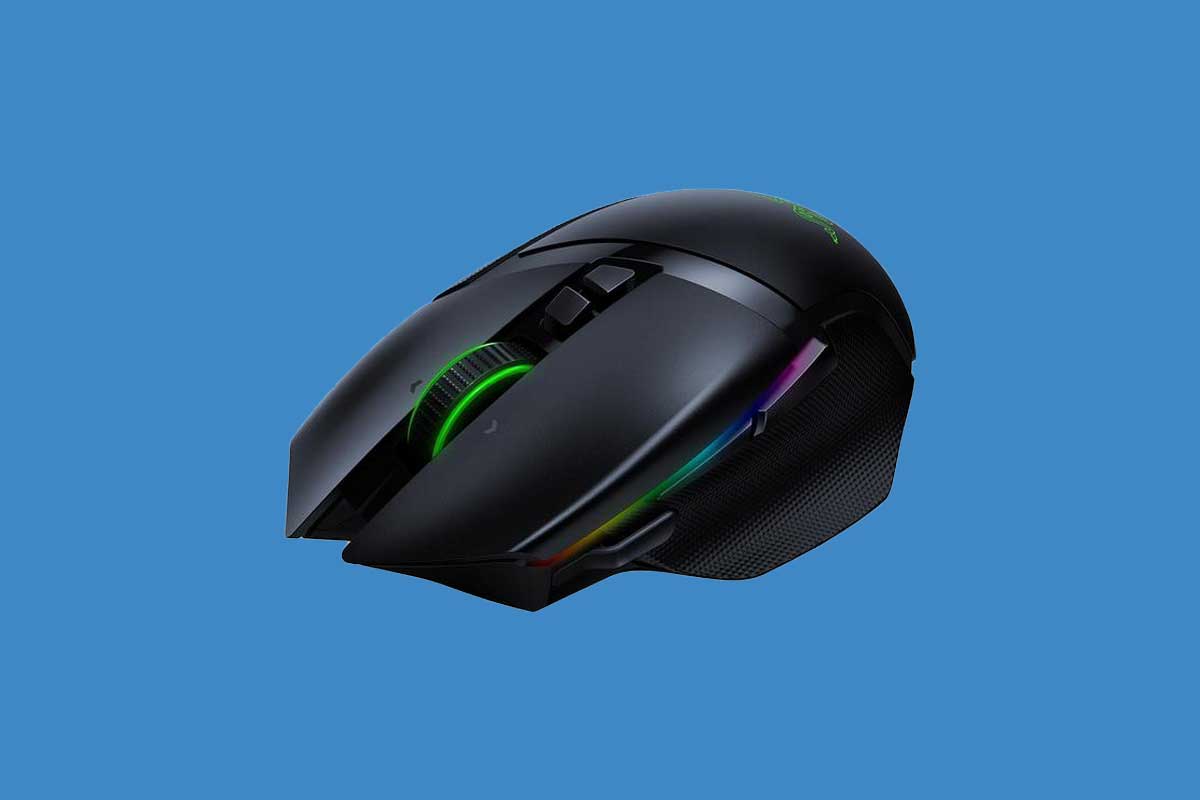 Weight: 107 grams
Connectivity: Wireless/Wired USB
No. of buttons: 11
RGB: Yes
No mouse list is complete without at least the mention of a Razer model and we've decided to end this one with the Razer Basilisk Ultimate – the triple-headed snake brand's premium mouse model. This bad boy's a beast on its own, with its excellent performance, high level of customizability, and gorgeous design, but what really takes it over the top is its phenomenal charging dock. Here are a few of the features it has to offer:
It can last up to 100 hours on a single charge which is absolutely bonkers for a gaming mouse.
It comes with a total of 11 programmable buttons as well as a Hypershift button that gives a whole other set of programmable controls to work with.
The mouse's optional charging dock is both incredibly functional and drop-dead gorgeous with its sleek design and RGB lighting.
Excellence doesn't cheap as Razer so often likes to remind us, but it's the peripherals like the Basilisk Ultimate that jogs our memory as to why the brand still stands as one of the elite. Its hefty price tag definitely limits its intended clientele, but its exceptional performance, customizability, and design make the Razer Basilisk Ultimate worth every penny, especially if you cop the terrific dock that's meant to go with it.
Full Razer Basilisk Ultimate Review here
---
Top 10 Best Selling Wireless Mice 2021
Here is the most recent list of the best selling gaming mice:
Final Thoughts
Whether it's for gaming, work, general use, or even for your health, going wireless on your mouse is almost always for the better. We hope our list of best wireless mice helped narrow down the choices for your next cordless peripheral, but if you think there's an awesome wireless mouse that didn't make our cut, make sure to let us know in the comments section below. We'd love to give it a look.
Last update on 2021-09-22 / Affiliate links / Images from Amazon Product Advertising API