BUZZlight Quick Review
Summary
The is set to be every office worker's new best friend. Discretely record meetings with ease and protect yourself from possible HR and legal cases due to verbal abuse or harassment in the workplace.
Pros
Slim and lightweight
Long battery life
With RFID Interference Mitigation
Cons
Strap/ lanyard not included
A voice recorder ID badge? Who would even think that such a thing exists in real life? Well, it does. In fact, it's the world's first-ever wearable voice recorder ID badge. It's here to help protect you against verbal harassment and provide evidence of such harassment if the need ever arises.
BUZZlight was created by MUNE because of the rise in cases of harassment and verbal abuse in the workplace. Its discreet recording capability will help you collect evidence in possible HR and legal cases wherein you need to provide proof of such alleged acts.
Not only that, it can be used as a recorder for office meetings. It's the perfect device when you don't have great note-taking skills. It can even come in handy when you didn't catch some instructions or orders to you. What a lifesaver!
If you don't have time to read the full review, click on the links below to skip to that product:
Overview
BUZZlight will soon be every office worker's best friend. Showing up to meetings with a bulky voice recorder is a little taboo and definitely outdated. This ID badge can be your secret weapon against harassment or get you the employee of the month badge with perfect note-taking. No more missed verbal instructions and be able to submit detailed minutes of the meeting: Record and replay at any time without anyone knowing.
This device eliminates the need to open your phone and look for the recording app because it's a hassle and you may miss the important few seconds of the conversation or meeting. In a harassment situation, you won't even have the chance to open your phone discretely, unless you're quite tech-savvy.
From a broad perspective, it only looks like your typical ID badge; but it's not. Let's break down its specs and features to make most of this spy-like device.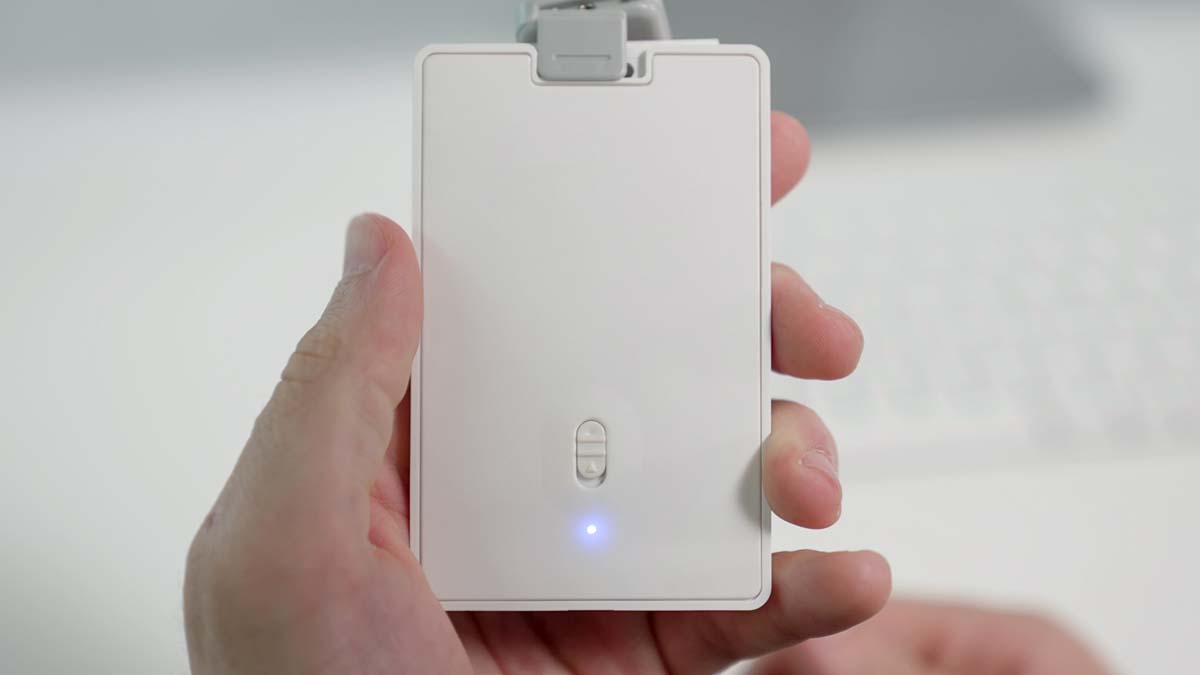 Features
Slim yet durable design
All ID holders are designed to be slim and extremely lightweight but not all ID holders carry with them a recording mechanism. The BUZZlight is extremely slim with a width of 0.2 inches and it only weighs around 0.071 lbs.
Don't underestimate the durability of this slim device as it is manufactured with highly durable PC/ABS plastic. It has undergone necessary tests to withstand excessive heat and moisture. The product is then finished with a MATTE Urethane coating for a comfortable grip.
Good for 2 cards
BUZZlight takes pride in having a slim design but it can actually hold two cards. Aside from your ID, you can insert another card, may it be a credit card or a key card. This device is equipped with RFID Interference Mitigation, so there's no need to pull out your ID for key entry or your credit card for scan payments.
This 2-card capacity saves you in the event that you forgot your wallet on your desk during lunch break. In fact, you don't need to think about bringing your wallet at all. Just make sure you slip your credit card into the BUZZlight.
Discrete yet crisp recording
The most highlighted feature of your no-ordinary ID badge is its recording capacity. With a simple slide of its power switch, which is located at the back of the holder, you can instantly start recording. Just slide the switch down when you want the BUZZlight to stop recording.
When you need to hear the recording, all you have to do is connect the device to your computer via a USB cable.
The mic on the BUZZlight is engineered to be optimal for recording. You won't have to worry about getting incoherent and muffled recordings, as you'd get from hidden recorders or pocketed phones.
Specs
Dimensions: 62 x 98 x 5.2 (7.5) mm
Weight: 0.0071 lbs/ 32.2 g
Battery: 3.7V Icell lithium-polymer 260mAh
Charge duration: 2 hours (for full charge)
Battery duration: 6 hours (when fully charged)
Memory: 16 GB
Record file storage duration: 300 hours
It comes in three colors: black, white and beige.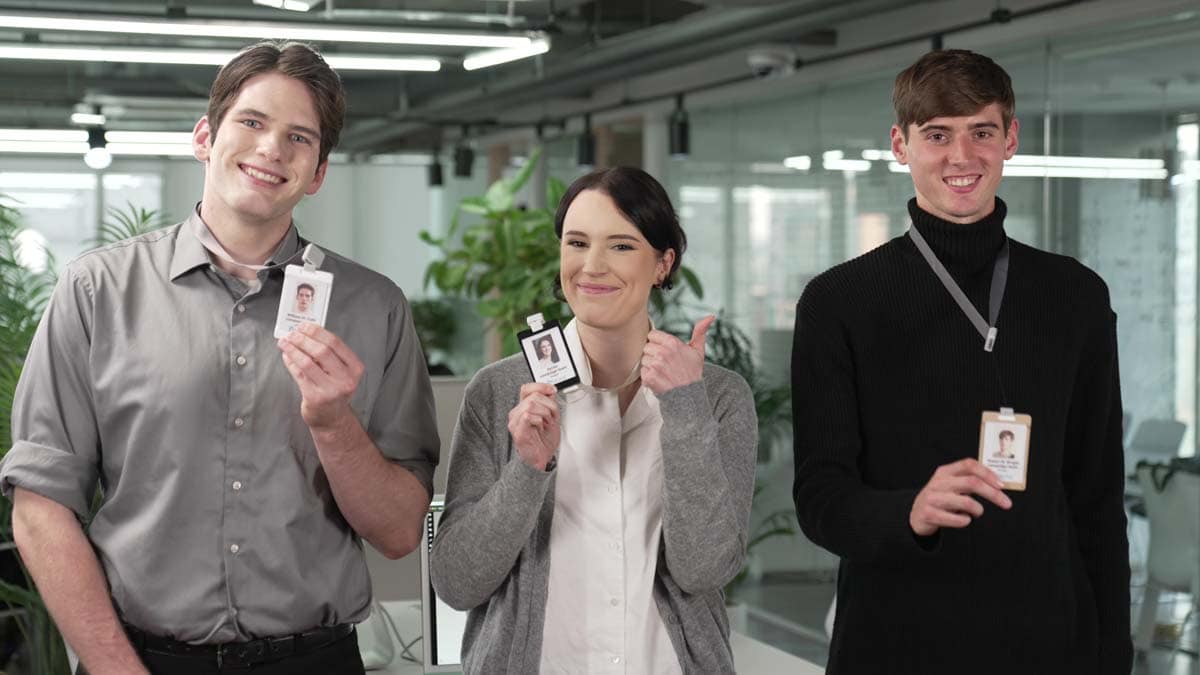 Visualize this, you have 8 hours of work per day and the BUZZlight can last up to 6 hours. So, this device got you 75% covered for your whole shift, if you decide to turn it on the whole time. But for meetings, you won't have any issues with it dying down mid-conference.
Just make sure to charge it for 2 hours a day. For its battery indication, there is a small LED light underneath the power switch. There are three battery level indications; Red is for "low" or when the BUZZlight is at 0-30%. Blue is when it is around 30-70%, and Green is for when it is around 70 to 100%.
The charging port is located below the badge and the mic is at the lower left. Don't worry about lighting up when you're recording as it does not come on to observe optimum discretion.
Final Thoughts
The BUZZlight is a powerful device and with great power comes great responsibility. So be sure to observe when and where you will need other people's consent when recording. Nevertheless, this device is set to make a mark in the office setting.