Summary
Enjoy a delicious plate of your favorite K-style chicken in just 19 minutes with the CockoMix. It's quick, simple, and most definitely tasty.
Pros
Complete kit
Comes in 3 flavors
Does not require frying
Can be cooked in different ways
Cons
Pricey
Not as tasty as fried chicken
Love Korean-style chicken but don't really have the time or patience to drive to a restaurant or wait for delivery service? Don't want to deal with exhausting food preparation, tricky recipes, and messy clean-ups? If so, then here's a product for you. The CockoMix is a seasoning mix that claims to create the exact flavors of the other KFC – Korean Fried Chicken – you love in as little as 20 minutes.
The CockoMix offers 3 flavors and multiple ways to cook your favorite K-style chicken. It is introduced as the "World's First Korean Chicken Kit" and is soon to be launched on Kickstarter. So what is it and, most importantly, is it worth trying? Let's find out with this review. Can't read the whole thing? Just click on any of the links below to skip to that section.
Overview
To enjoy a delicious plate of chicken, you will need to drive to a restaurant, order, and wait. Usually, this can take about an hour. You can also have it delivered to your door. However, even food delivery services can take 30 to 50 minutes. On the other hand, you can just cook your own meal. But even that will take almost an hour. Not to mention that you have to follow tricky recipes, buy other ingredients, and clean up after.
Now, what's great about CockoMix is that you don't have to wait long for an excellent Korean fried chicken dish. Instead of spending at least 30 minutes for dine-in or delivery or an hour for cooking, you'd just have to spend 19 minutes with very little effort. Even better, you get to decide how you want to prepare your chicken. You can use a grill, oven, or air fryer. But the most recommended cooking process: microwave. That's right. Here's a seasoning mix that will give you tasty Korean-style chicken right from your trusty microwave. No need for frying and dealing with hot oil.
Price
CockoMix is offered in 3-pack sets, consisting of the company's new signature flavors: original, cheese buldak, and teriyaki (120g each). Unfortunately, a set is priced at US$48 or US$12 apiece. This is way more expensive than other Korean chicken powder seasonings such as the HIMALL New Magic Chicken Powder, Beksul Chicken Mix (1kg), and Otaste Korean Chicken Frying Mix (1kg).
The good news is if you catch CockoMix's campaign on Kickstarter, you can enjoy as much as 50% off. So instead of US$48, you'd only have to pay US$24 for 3 flavors.
What We Like
Complete Kit
While there are a lot of Korean chicken powder mixes in the market, CockoMix is the only one that offers a complete kit. Aside from the seasoning itself, it also includes a paper stand and a shaking bag. So there's really nothing you have to clean up after or buy aside from the chicken.
The shaking bag is for you to mix the chicken and seasoning. It is BPA-free and guaranteed safe to cook under heat. It's also surprisingly strong and won't burst or break even when you shake vigorously. Plus, it's locked with a zipper-lock, so it's easy to open and close and will not leak. On the other hand, the paper stand is designed to drain fat or oil and ensure the chicken is cooked thoroughly.
Flavors
Every set includes 3 seasoning mix varieties, so there's surely a flavor for everyone. The "Original", which is sweet and spicy, is great for all ages. If you are looking for something spicier but with a touch of cheese, the "Cheese Buldak" is a great choice. On the other hand, if you're cooking for children or those who can't handle the spice, then you can try the "Teriyaki". It is salty with a rich umami flavor.
No Frying
CockoMix does not require you to fry chicken in hot oil and its paper tray/stand also allows the oil to flow out between the seams. So your calorie intake will be lower, helping you stay a little healthier. Not to mention that you don't have to worry about the oil splattering or creating any mess.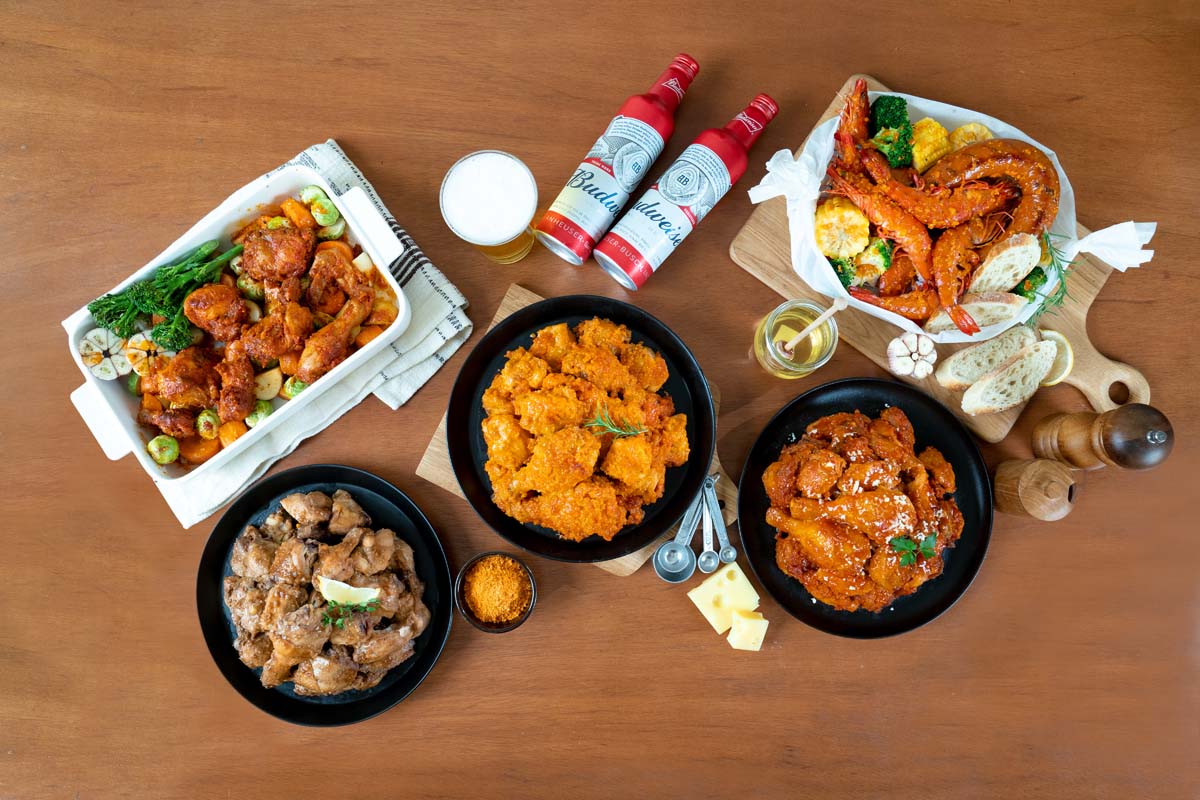 How to Use
What we like most about the CockoMix is that it is incredibly easy to use. First, you'd have to assemble the paper stand and put the paper plate on top. This is basically just a box with seams on the upper part so the oil can pass through. Then, with the chicken pieces inside the shaking bag, sprinkle the flavor of your choice, seal the bag, and shake well.
After making sure the chicken is seasoned equally, position the sticker at the bottom of the shaking bag directly on the paper bag. Then remove the sticker to expose the air holes, which will help cook the chicken and drain the oil. Finally, just place it in the microwave and cook for 19 minutes. No hassle and definitely less mess than trying to cook K-style chicken from scratch.
Aside from your microwave, you can also cook CockoMix with an air fryer, oven, or griller.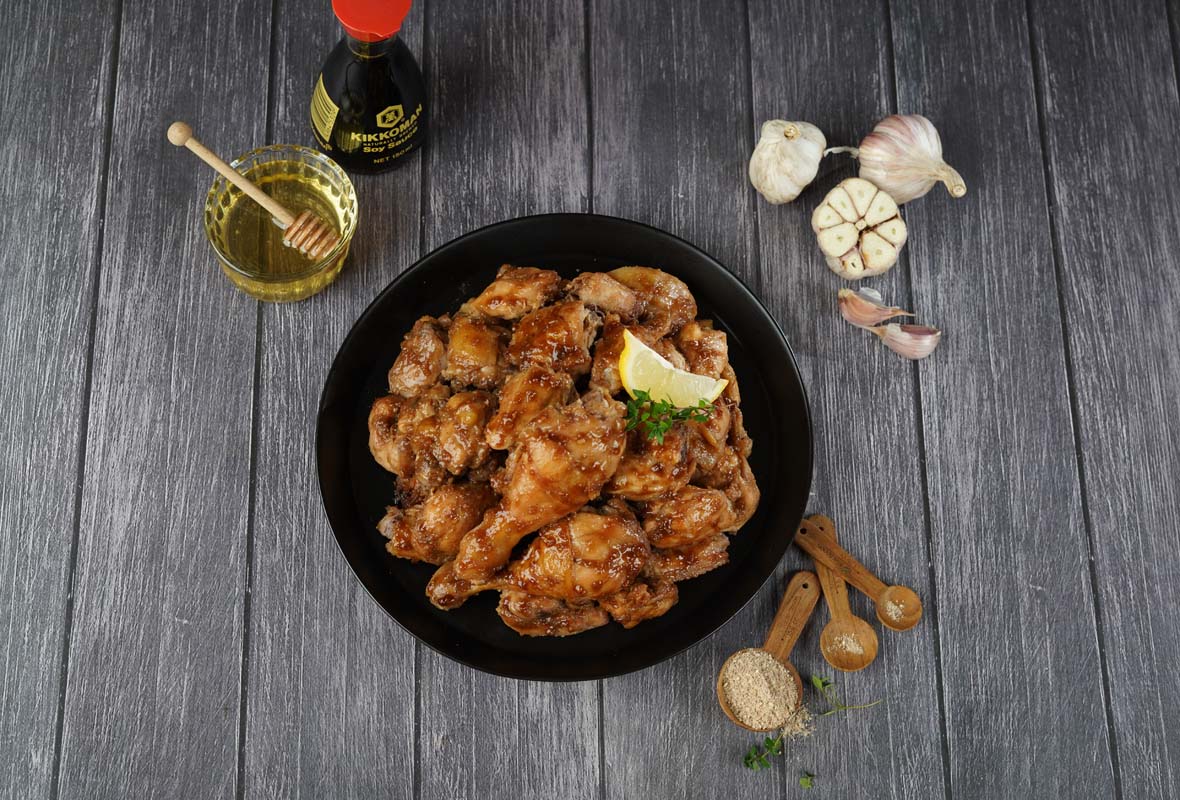 Final Thought
Everyone – from children to adults – enjoys chicken. But the process to have a good plate of it can be sometimes too tiresome, messy, and time-consuming. So if you're in a rush or don't have the time to drive to a restaurant, wait for delivery, or make your mix, then the CockoMix is perfect for you. It is tasty, comes in 3 flavors, and is very easy to use. It even has everything you need – except for the chicken, of course – so there's nothing for you to worry about. With this chicken seasoning mix, all you need to do is sprinkle, shake, and cook.
There's no denying, however, that deep-frying chicken is tastier than using the CockoMix with a microwave. But if you're looking for a quick and convenient way to make a meal, then this is certainly a good option.