Let's face it, from time to time we all need a little break whilst at work. Whether it be switching over to our favourite time-killing websites or scheduled visits to the bathroom, avoiding attention from the boss is priority number one. For those of us who regularly fall into procrastinations vice, we've found an interesting office gadget from England that will keep you safe from doing very little in the office.
Check out our full Daytripper USB Laser Tripwire review below. Don't forget to let us know in the comments if you think this gadget is procrastinations best friend!
–
Daytripper Tripwire Review (USB Laser Tripwire)
Although there are plenty of free apps and tools that will quickly shut down anything you shouldn't be doing while on company time, these often depend on your ability to focus on procrastination as well as your bosses movements. Let's face it, there's absolutely no fun in slacking off at work if your heart rate slightly rises out of fear of being caught! – (You really should drink less coffee!)
This is not the case with the Daytripper USB laser tripwire.
Setting up a security zone spanning 1.2m, this USB rechargeable laser tripwire project from dekuNukem will immediately hide your windows when triggered by movement. You continue doing nothing whilst your boss thinks you're about to start a new task!
Whilst the 1.2m range limits the device to doorways or small workspaces, it's absolutely perfect if you feel like there is no place to hide in your office. That said, if your boss happens to stroll around like Usain Bolt, you could be in trouble. The device has a limited 5Hz scan rate-making those who move fast your worst enemy as they may bypass the trigger. Dare to live on the edge?
After testing this product out in our own office, we'd strongly suggest placing next to a door. This way, the device catches the swing of the door as well as your bosses feet. Alternatively, place just slightly away from your screen in case the intruder manages to escape your trap!
–
Features & Specifications:
As far as features go, the Daytripper Laser Tripwire is a simple concept. Once set up and installed, the tripwire can command the following actions when triggered:
Hide all your windows.
Lock your computer.
Execute a custom script.
Fully compatible with Windows and all major OS, the Daytripper Tripwire comes in two parts. You receive a Transmitter (TX) and a Receiver (RX). Purchased as a 'ready-to-go' set or a cheaper 'setup yourself' kit, simply mount the transmitter wherever you want and plug the receiver into your computer. When motion is detected, the receiver will press 'Win + M' on your computer. This will instantly hide what you're doing. You can also set the device up to lock your machine or process a custom script for those of you smart enough to develop one for yourself.
–
Full Feature List:
4ft Motion Detection.
5Hz Scan Rate (Best Indoors).
Works Out The Box.
Major Operating System Compatible.
40 Hour Battery Life.
Rechargeable Via USB-C.
330 ft Communication Range.
Magnetic Mounting Kit.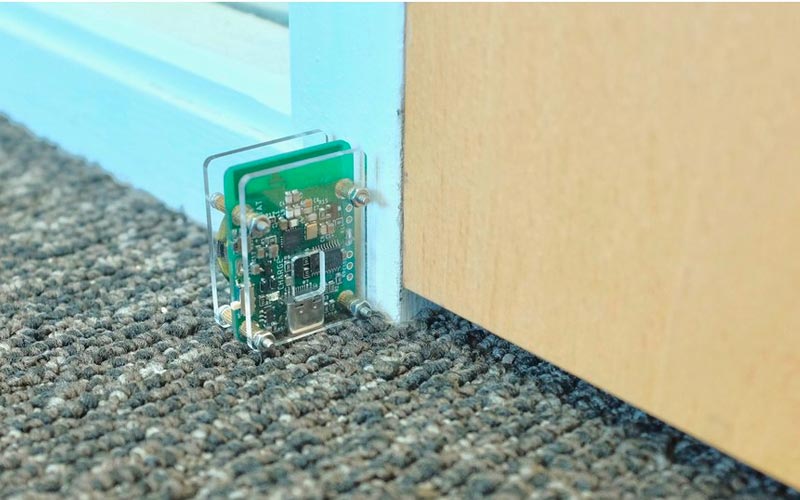 Summary & Cost:
Whilst not a fool-proof security system, the laser tripwire is fun and certainly compatible with the procrastinating type. That said, luxury doesn't come cheap. Retailing for around $96AUD for the fully assembled version and $85AUD to have the pleasure of building for yourself,  you should weigh up how important procrastination is to your work-life balance. If you've got some spare cash then we'd recommend you give it a try.
Don't forget to let us know in the comments how it works out for you!