A heavy-duty graphics card doesn't mean much if you don't have a speedy gaming monitor to keep up with it. Frames-per-second is directly dependent on your display's refresh rate after all. With the Dell S2719DGF Gaming Monitor, the American tech company seeks to bring rapid refresh rates and stellar response times, all wrapped in a sleek finish.
But is it worth sticking to a TN panel just for the better performance or are you better off going with IPS or VA ones? Stick around and find out in this Dell S2719DGF Gaming Monitor review.
[wd_hustle id="68″ type="embedded"/]
30 Second Review: Dell S2719DGF Gaming Monitor
Design & Build -

7.7/10

Features -

7.8/10

Ergonomics -

8.4/10

Image Quality -

7.7/10

Refresh Rate -

7.7/10

Ports -

7.9/10

Total Value -

8.1/10
Summary
If you're a performance overlooks kind of gamer, then the Dell S2719DGF is a no-brainer. It has high-speed refresh rates, lightning-quick response times, and low input lag to make gaming feel incredibly smooth and satisfying, and it's all displayed on a spacious 27-inch in QHD.
You may not get the colours of a VA or IPS panel, but what you are getting is top-shelf performance at a sub-$400 price point.
Pros
High refresh rate, quick response time, and low input lag are perfect for gaming.
The 27-inch screen looks remarkably crisp in QHD
Great extra features
Sleek design with thin bezels
Sturdy build with a flexible stand
Accurate colours
A variety of ports
AMD FreeSync support
Cons
Poor viewing angles
TN panel can't compare to IPS and VA ones in terms of colour vibrance
Contrast makes blacks appear greyish
A little tweaking required to get the most out of its picture quality
Don't have the spare time to get through the whole review? Just click any of the links below to skip right ahead to that section.
What is the Dell S2719DGF Gaming Monitor?
As its name suggests, the S2719DGF is part of Dell's lineup of gaming-variety monitors and is one of three currently listed on their website – not including the ones from Alienware. It made its debut a little over two years ago but remains an incredibly popular gaming monitor today due to its fantastic refresh rates, killer response times, and handsome design.
It's not the cheapest monitor around but it's still reasonably affordable considering its larger screen size and QHD resolution. It retails for $519.99 on the Dell website, though you can easily snag the Dell S27DGF for less on Amazon. This puts it in direct competition with the exceptional LG 27GL83A-B that sports an IPS panel, albeit a slightly lesser refresh rate.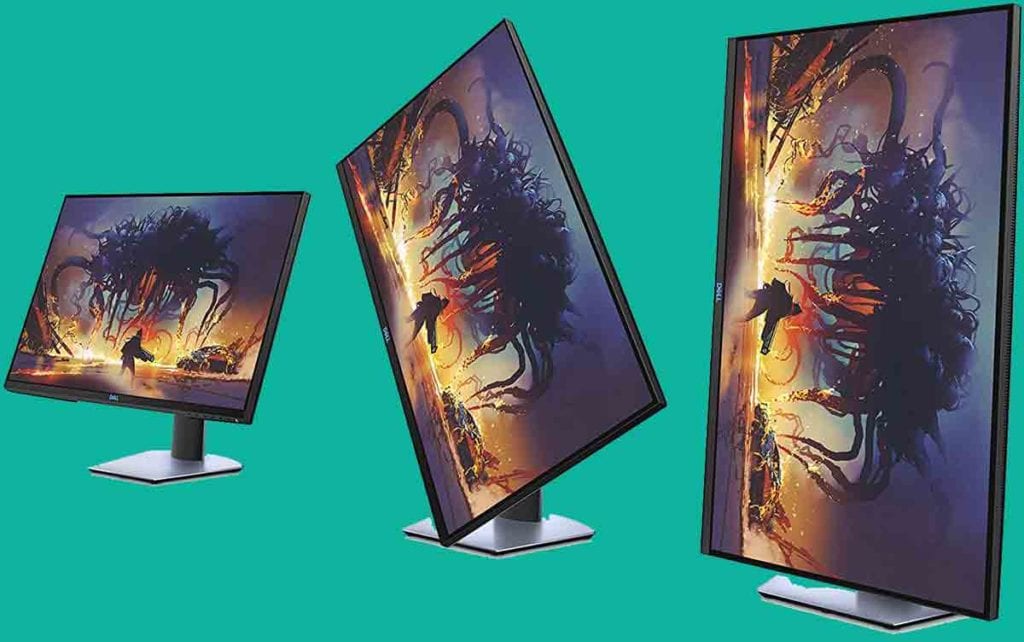 Features
Screen
The Dell S2719DGF features a flat 27-inch screen with a 2560 x 1440 resolution (also known as Quad High Definition or QHD) that's perfect for those looking for an upgrade from their 24-inch or smaller monitors. It's capable of refresh rates up to 155 Hz and phenomenal response times, making it a great choice even for demanding competitive PC games and console play.
It's worth noting that the display's standard refresh rate is set at 144 Hz and reaches 155 Hz via an overclocking feature that's only available via DisplayPort. Also, refresh rates beyond 60Hz are, of course, limited to PC. 144 Hz can be found in much cheaper gaming monitors like the AOC C27G1, which we recently reviewed.
Panel/Stand
It uses a Twisted Nematic (TN) panel which is known for its lacklustre picture quality but impressive performance. Its excellent stand offers a great range of motion allowing you to tilt it 5 degrees forwards and 20 degrees backwards as well as swivel it 45 degrees to either side.
G-Sync/FreeSync
This monitor supports AMD FreeSync which helps reduce screen tearing on AMD graphics cards that support it.
Ports
One of our favourite things about the S2719DGF is its bevy of ports, which include four USB 3.0 ports (one of which is upstream), a DisplayPort, two HDMI ports (one 2.0 and one 1.4), and two 3.5 mm audio ports – one for headphones and the other for fixed volume line out. An additional USB-C would've been awesome, but we're not too disappointed.
Picture Quality
Right out of the box the S2719DGF's colour palette is fairly accurate but leans a little towards warmer colours like red and yellow. With a little calibration, however, this monitor renders colours with pin-point precision and is one of the most accurate displays we've seen in a while.
it does a decent job in terms of colour depth considering its nature as a TN panel, but if you're looking for deeper and more vibrant colours then you might want to consider a monitor with a VA or IPS panel instead. The monitor's contrast could also use work as the blacks look increasingly greyish in darker environments.
When we tested it out with a game of NBA2K21, the colour palettes of the courts and team jerseys were spot-on yet lacked some intensity and flair. The darker sections of the backdrop near the crowd also exhibited a greyish hue as opposed to the deeper black that you'd expect.
Another disappointing aspect of the S2719DGF is its poor viewing angles, with views from the side making images look inaccurate and views from above eye-level causing serious colour inversion. The best thing to do is place the screen directly in front of you to maximise your viewing experience.
Its Overdrive feature kicks response time into high gear and comes in three settings: Normal, Fast, and Super Fast. For PC gaming, you'll want to keep the option at normal, since we've found that going any higher than that introduces a significant amount of inverse ghosting. Setting it to Super High if you're gaming on a console, however, seemed to work just fine.
The S2719DGF also comes with few cool extra features like a Display Alignment which creates grid lines towards the edges of the screen to help you position a second display properly, and a Dark Stabilizer that makes objects in darker areas more visible – a feature that comes especially handy in first-person games and horror titles in general.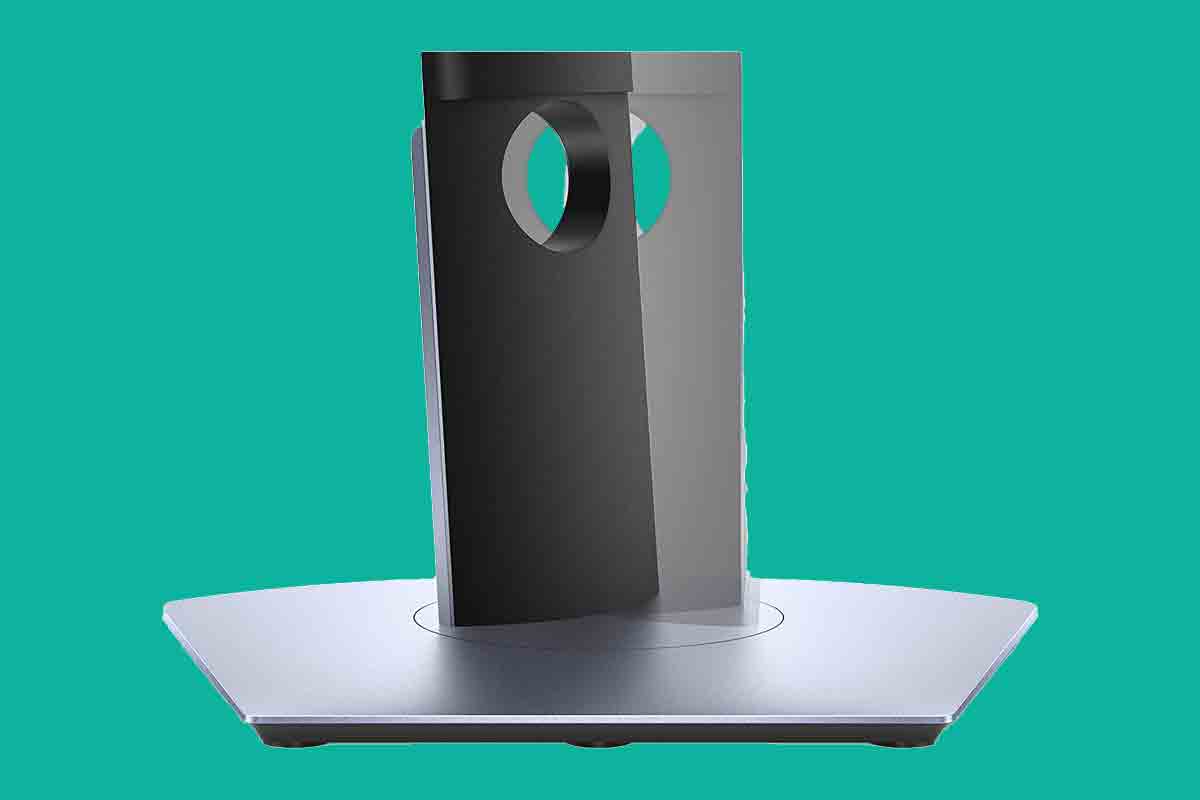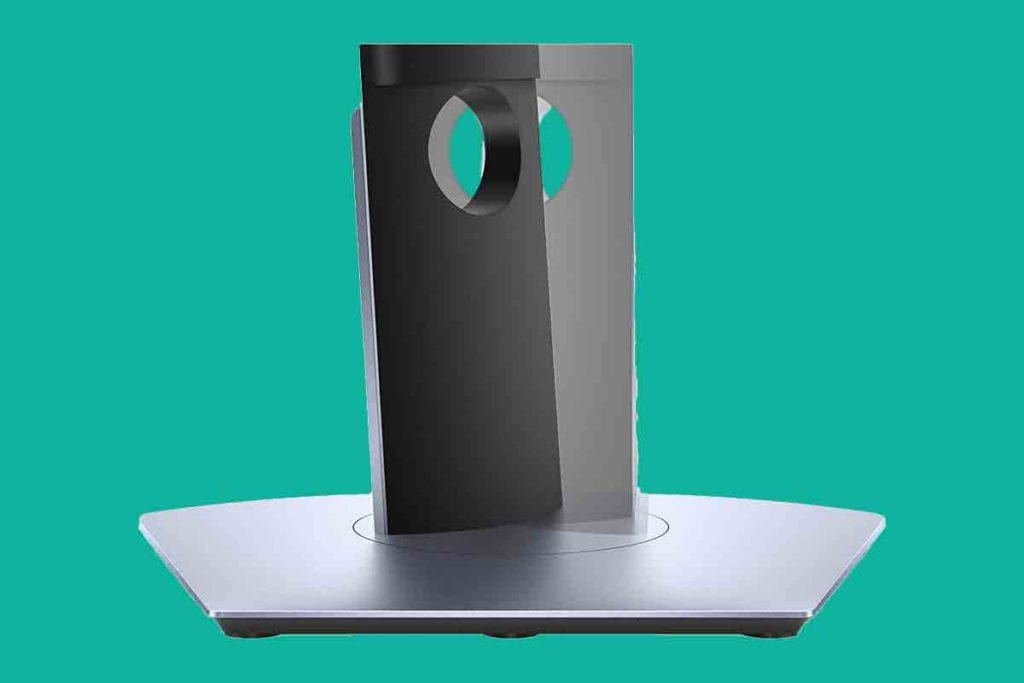 What's it like to use?
As with most monitors, the S2719DGF's screen, stand, and base are separated and need to be assembled. It's straightforward enough, only requiring you to screw the stand onto the base, then snap the top part of the stand into the back of the monitor. Easy peasy.
As previously mentioned, the screen's colours are accurate enough by default but skew slightly towards warmer colours. Fortunately, this can easily be remedied by tinkering with the colour settings on the On-Screen Display (OSD) using the six buttons located along the bottom edge of the monitor.
Personally, I would've preferred the buttons to be slightly bigger and located on the side instead, but they're spaced well enough and are responsive. The OSD is wide and user-friendly which makes accessing the settings and extra features painless.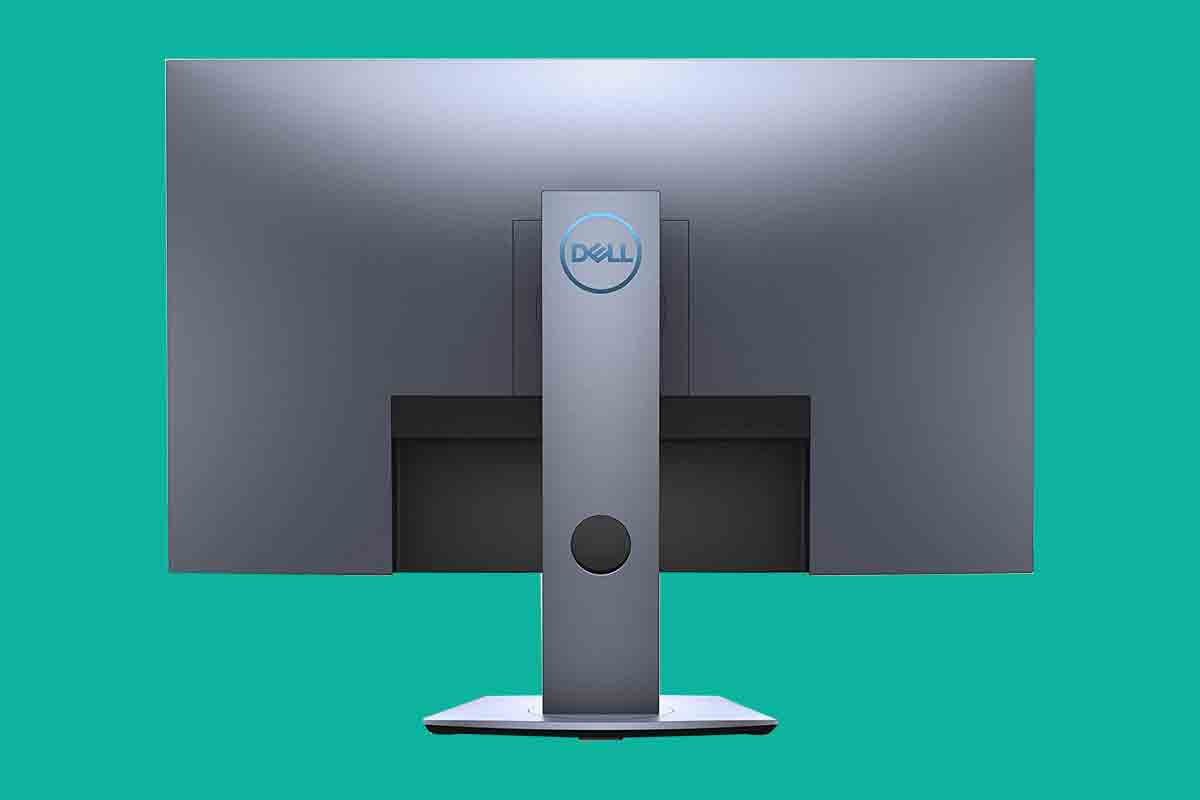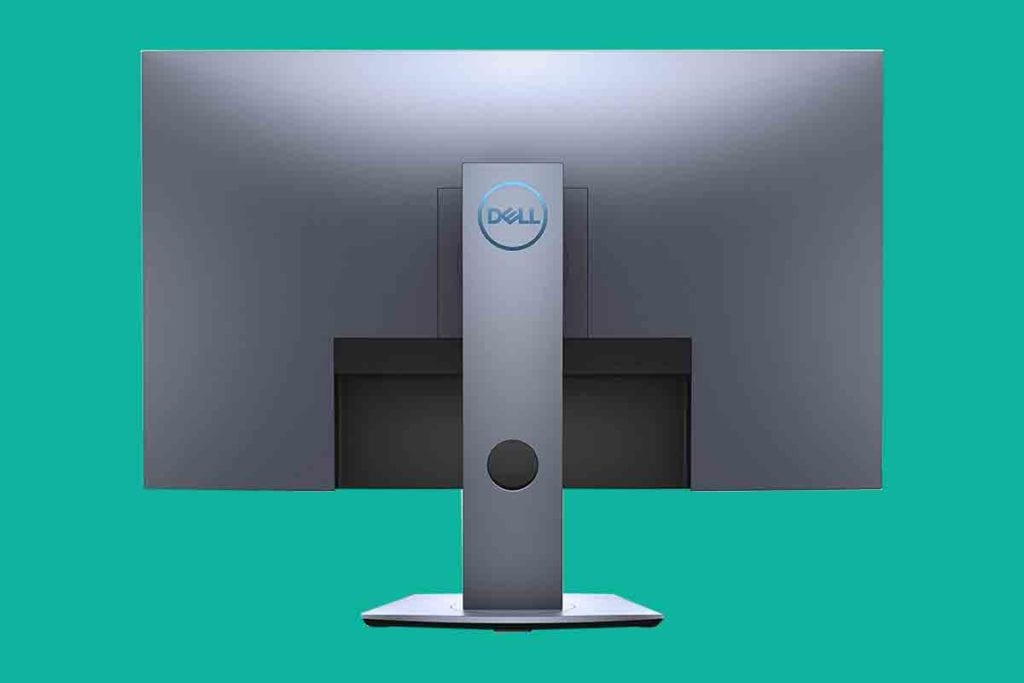 Aesthetics
There's not much about the S2719DGF's looks that gives up its purpose a gaming monitor. It's sleek and low-profile, with thin bezels and a small base that still manages to keep the monitor surprising steady. The stand suspends the display up similarly to how a wall-mount would and there's a hole in its lower half that allows for easier cable management.
Its overall gunmetal grey finish looks classy and gives the whole thing a nice premium feel, great for people who are suckers for a nice aesthetic to go along with their performance monitor. It's not just a pretty face either, as the S2719DGF is made out of sturdy plastic that feels tight all-around and has no discernable wobbliness.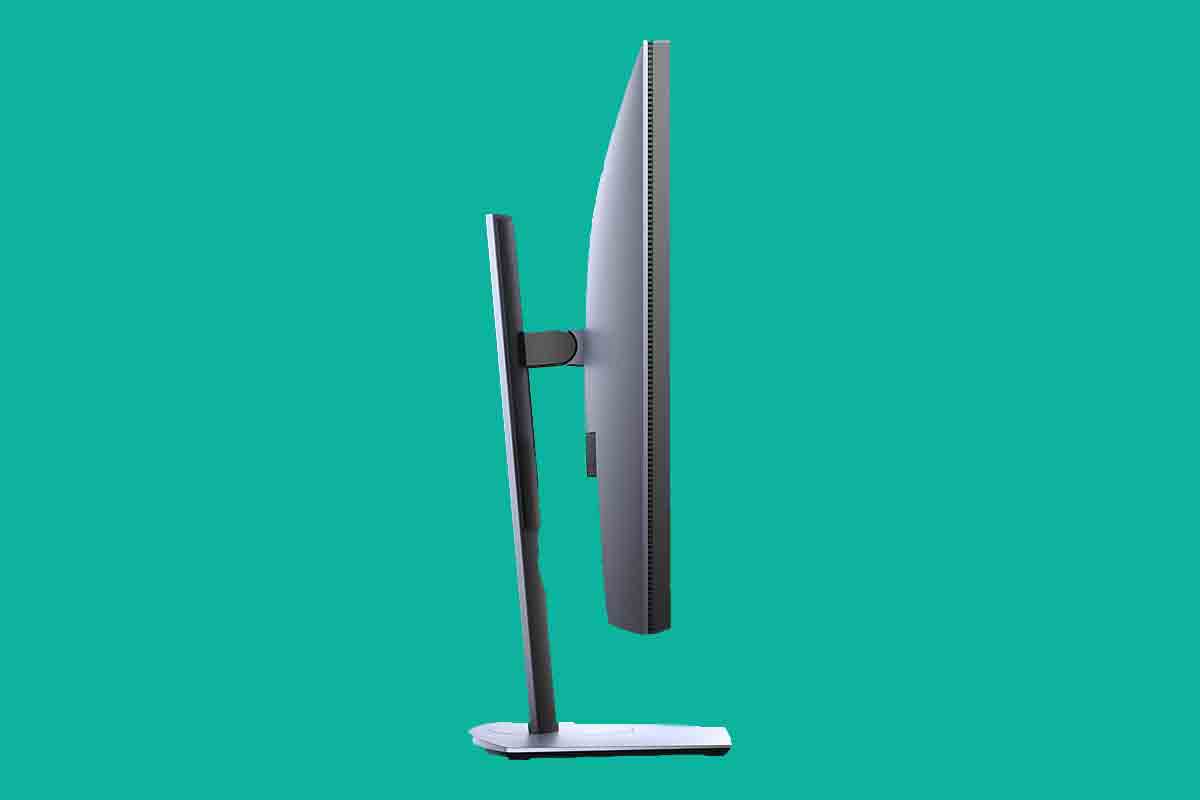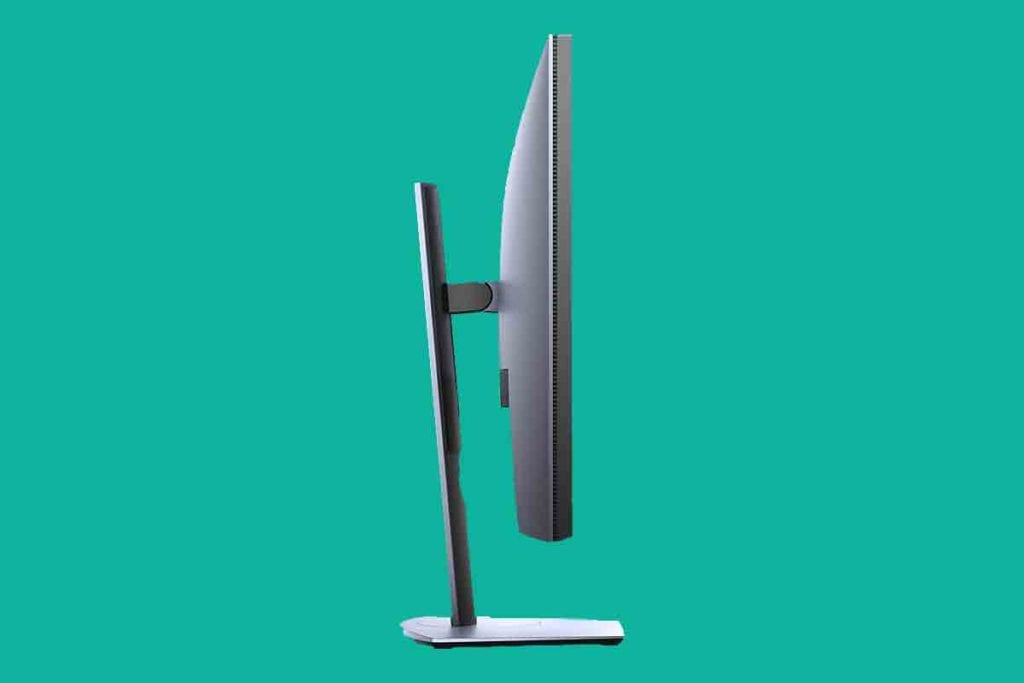 Final Thoughts
Our recommendation of the Dell S2719DGF really all boils down to what you're after. If it's vibrant visuals that pop and are full of life, then you're probably better off looking for a monitor that's rocking an IPS or VA panel. But if you're focus is on performance and a sharp image, then you're definitely looking in the right place.
The S2719DGF 's great mix of scorching refresh rates, nimble response times, and low input lag give it all the hallmark characteristics you'd look for in a high-performance gaming monitor, and it renders your favourite games on a broad 27-inch screen in crisp 1440p.
Dell S27DGF
Elegant and stylish 68.47 cm monitor
Sharp, tear-free graphics
Recon-blue metallic finishing
Its contrast is below average and its viewing angles are awful, but those really don't feel like dealbreakers considering how exceptional this monitor performs. In the market for a high-performance  27-inch gaming monitor at a reasonable price? You'll want to give the Dell S2719DGF a closer look.
Full Spec List
| | |
| --- | --- |
| Diagonal Viewing Size: | 68.47 cm |
| | 27.0 Inches |
| | |
| Preset Display Area (H x V): | |
| | 23.45″ x 13.19″ |
| | 201076 mm² (311.67 inches²) |
| | |
| Panel Type: | |
| | |
| Display Screen Coating: | |
| | 2560 x 1440 at 155Hz (Overclock with DP) |
| Maximum Preset Resolution: | 2560 x 1440 at 144Hz (Native with HDMI 2/ DP) |
| | 2560 x 1440 at 60Hz (Native with HDMI1) |
| | |
| Viewing Angle: | (160° vertical / 170° horizontal) |
| | |
| Pixel Pitch: | 0.2331 mm |
| | |
| Pixel Per Inch (PPI): | 109 |
| | |
| Contrast Ratio: | |
| | |
| | |
| Aspect Ratio: | (16:9) |
| | |
| Backlight Technology: | |
| | |
| Brightness: | |
| | |
| Response Time(typical): | |
| | |
| AMD Free-Sync™: | Yes (with option for No-Sync) |
| | (Supports Free-Sync 40Hz-144Hz (HDMI) and can be overclocked to 155Hz via DisplayPort only) |
| | |
| AlienFX™ Lighting: | No |
| | |
| Adjustability: | Height adjustable (130 mm) |
| | Tilt (-5° to 21°) |
| | |
| | |
| | Built in cable-management |
| | |
| Dell Display Manager Compatibility: | Yes |
| | |
| Low Blue Light: | |
| | |
| Flicker-free: | Yes |
| | |
| Color Support: | Color Gamut (typical): 84% (CIE 1976), 72% (CIE 1931) |
| | Color Depth: 16.7 Million colors |
| | |
| Flat Panel Mount Interface: | VESA (100 mm) |
| | |
| Audio Output: | No |
| | |
| Connectivity | |
| | |
| | 1 x DP 1.2 |
| | 1 x USB 3.0 upstream port |
| | 2 x USB 3.0 Downstream port (front) |
| | 2 x USB 3.0 Downstream port (back) |
| | |
| | |
| | |
| Dimensions & Weight | Height with stand (Compressed ~ Extended): |
| | |
| | 15.54 inches ~ 20.66 inches |
| | |
| Width: | 611.6 mm |
| | 24.08″ |
| | |
| | |
| Depth: | 184.4 mm |
| | 7.26 inches |
Last update on 2022-05-15 / Affiliate links / Images from Amazon Product Advertising API