In the sea of budget mechanical keyboards from undistinguished brands, coming across a decent one that's worth your time is like finding a needle in a haystack. That's not to say we haven't found a few gems, like the STOGA Mechanical Gaming Keyboard and the VicTsing RGB Mechanical Gaming Keyboard, but the number of duds you have to sift through before finally hitting a jackpot can be tiring. Fortunately, we may have found another one to add to our growing list of obscure gaming keyboards.
CHECK TODAY'S PRICE HERE: See at Amazon
30 Second Review: E-Element Z-88 Mechanical Keyboard
Design & Build

Features

Total Value
Summary
The E-Element Z-88 sticks to the basics but it does it well. You're getting a compact keyboard that feels surprisingly dense and is armed with good quality switches that you can swap out for a wide variety of choices.
The fun colours make it all the more eye-catching and kick the entry-level RGB lighting up a notch. Not including a wrist rest is a shame (though it would have added to the keyboard's size) and the lack of software is definitely something Huo Ji should second-think. Nevertheless, the E-Element Z-88 mechanical keyboard is THE compact keyboard to look out for if you don't mind shelling out just a little bit extra.
Pros
✓ Sturdy yet compact design makes it great for both PCs and laptops
✓ Lighter colours are fun and vibrant
✓ Outemu switches allow for more customization
✓ Basic RGB design is elevated significantly in any of the lighter keyboard variants
✓ Spill-proof with drain holes
Cons
✗ Pricier than the STOGA and VicTsing mechanical gaming keyboards
✗ Lack of a wrist rest is a missed opportunity
✗ No software limits the RGB customization
✗Black variant feels a lot duller compared to the rest
The E-Element Z-88 Mechanical Keyboard adds a new level of customization thanks to its Outemu switches and its compact size make it a space-saver and perfect on the go. The question is, can the Outemu switches match up to the more popular Cherry ones used by most of its rivals? Or is it all looks without the performance to back it up? That's what we're here to find out in this E-Element Z-88 Mechanical Keyboard Review.
Can't spare the time to get through the whole review? Just click on any of the links below to jump right to that section:
What is the E-Element Z-88 Mechanical Keyboard?
As with most unremarkable PC brands, finding info or a homepage can sometimes be an arduous task. It took me a while to find the brand's website (it's actually called Huo Ji, by the way) which wasn't even on the first page of my Google search.
Apparently, Huo Ji is a Chinese brand that produces several different computer peripherals, including keyboards, mice, and mousepads. Surprisingly, they've been around since 1996 and have made a living manufacturing products for other brands before finally deciding to join the fray themselves.
Huo Ji's E-Element Z-88 Mechanical Keyboard offers customizable switches and RGB backlights in a compact, tenkeyless frame at a reasonable $48.99. That makes it quite a bit pricier than the STOGA and VicTsing mechanical keyboards, both very impressive budget peripherals. While it isn't explicitly mentioned in its name, the E-Element Z-88 was built as a gaming keyboard, which should be made obvious by the loud LED-backlit RGB lighting and the descriptions found on Amazon and their homepage.
Editor's note: The E-element Z-88 earned a spot on our list of best budget keyboards 2020.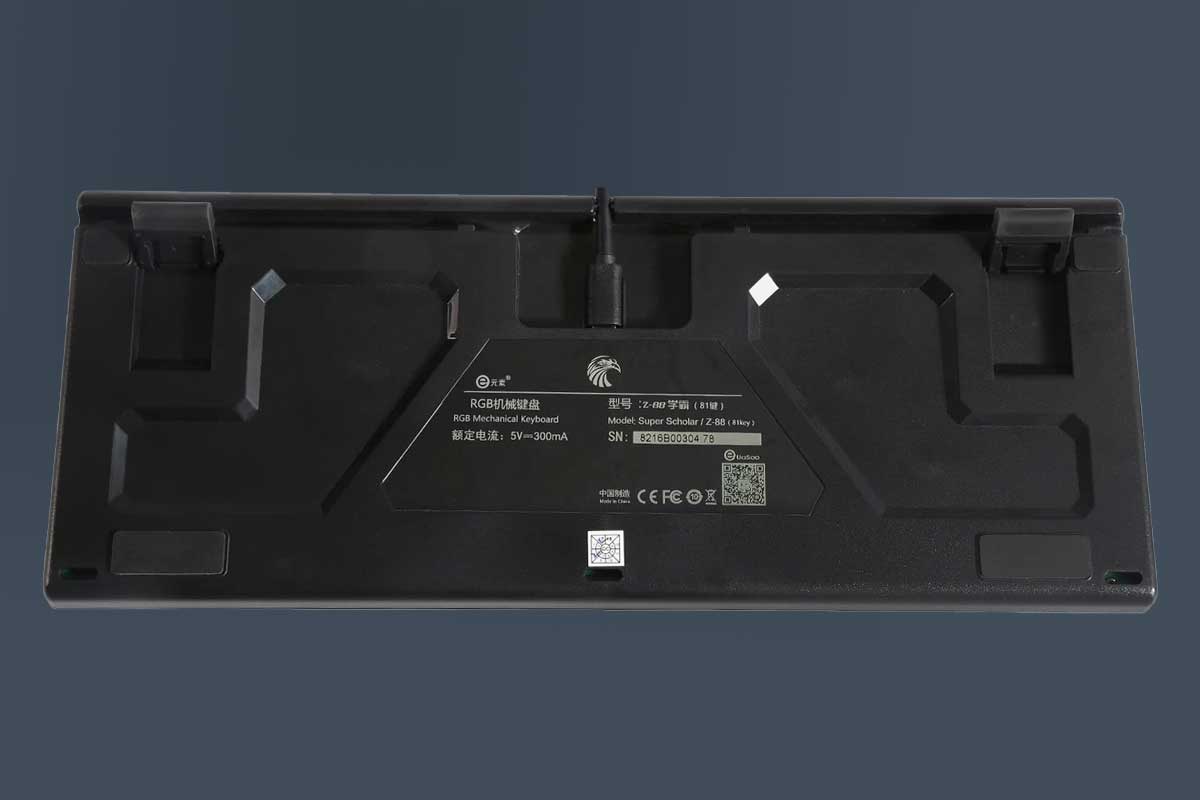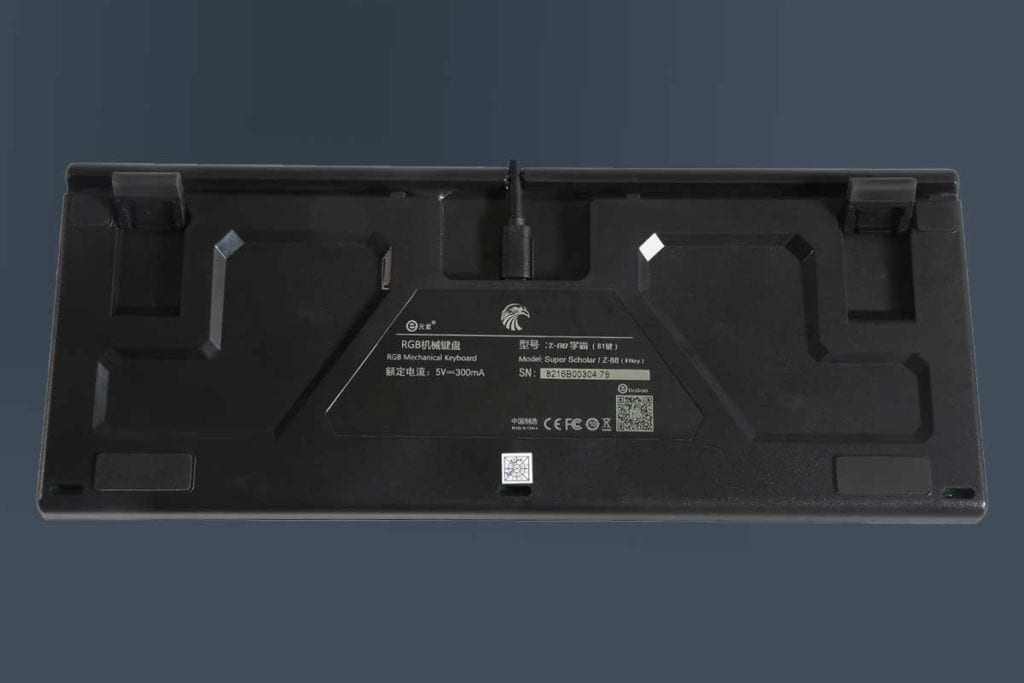 Features
One of the E-Element Z-88's main selling points is the fact that it utilizes Outemu mechanical switches compared to the more common Cherry MX Blue or MX Speed ones. While Cherry is a German brand that has become the standard in mechanical switches, Outemu is a Cherry clone based in China and sets itself apart from its German rival by offering a wide variety of switches at a cheaper price.
They don't quite match up to Cherry in terms of performance (they're a little wobblier in comparison) and they're rated for 50 million keystrokes compared to the Cherry's 100 million, but their performance difference is minimal and the price gap is significant. Don't' worry, you can still expect an impressive level of tactile feedback. Outemu switches come in blue, red, brown, and black. Purchasing the E-Element Z-88 nets you five spare switches in case any of them get damaged.
The keyboard also has a detachable micro-USB cable to make it much easier to transports and swap to a new cable if for some reason you end up having issues with it. This isn't a particularly groundbreaking feature but it is a nice addition that we don't see everywhere, unfortunately.
The keyboard itself comes in a variety of bright colours, making it suitable for different kinds of builds. It's tenkeyless so it's compact and easy to carry around, which is great if you want to take it with you to the office or use it as an external mechanical keyboard for your laptop. The E-Element Z-88 offers LED-backlit RGB lighting with 10 different backlight modes and allows you to customize your own straight from the keyboard. Unfortunately, it doesn't include its own software suite to create your own presets.
Its backplate is made out of aluminium so you can count on it being sturdy and weighty and you won't have to worry about splashing some water on it since it's spill-proof and has 3 drain holes. Media controls can be quickly accessed using the F1 – F12 keys. It would've benefitted greatly from a wrist rest which, unfortunately, was not included.
Specs
| | |
| --- | --- |
| Dimensions | 30.99 x 12.29 x 3.55 cm |
| Weight | 0.73 kg |
| Size | Tenkeyless – 81 keys |
| RGB Lighting | Yes |
| Backlight Modes | 10 presets |
| Switch Type | Outemu |
| Anti-Ghosting | Yes |
| N Key Rollover | Yes |
| Media Controls | Yes (F1 – F12 keys) |
| Spill-proof | Yes |
| Connection | Wired USB |
Aesthetics
The E-Element Z-88 Mechanical Keyboard's petite size and ergonomic design are accentuated perfectly in its lighter shades, which include blue, gold, pink, and white.
These candy colours are when the keyboard shines its brightest, in my opinion, delivering a striking yet playful attitude that'll feel right at home with more pastel-coloured rigs. The black variant looks perfectly fine but just seems painfully boring in comparison.
Aside from its vibrant choice of colours, the keyboard itself is straight-shooting and no-nonsense, with the only notable element being the brand logo on the leftmost edge of the spacebar key.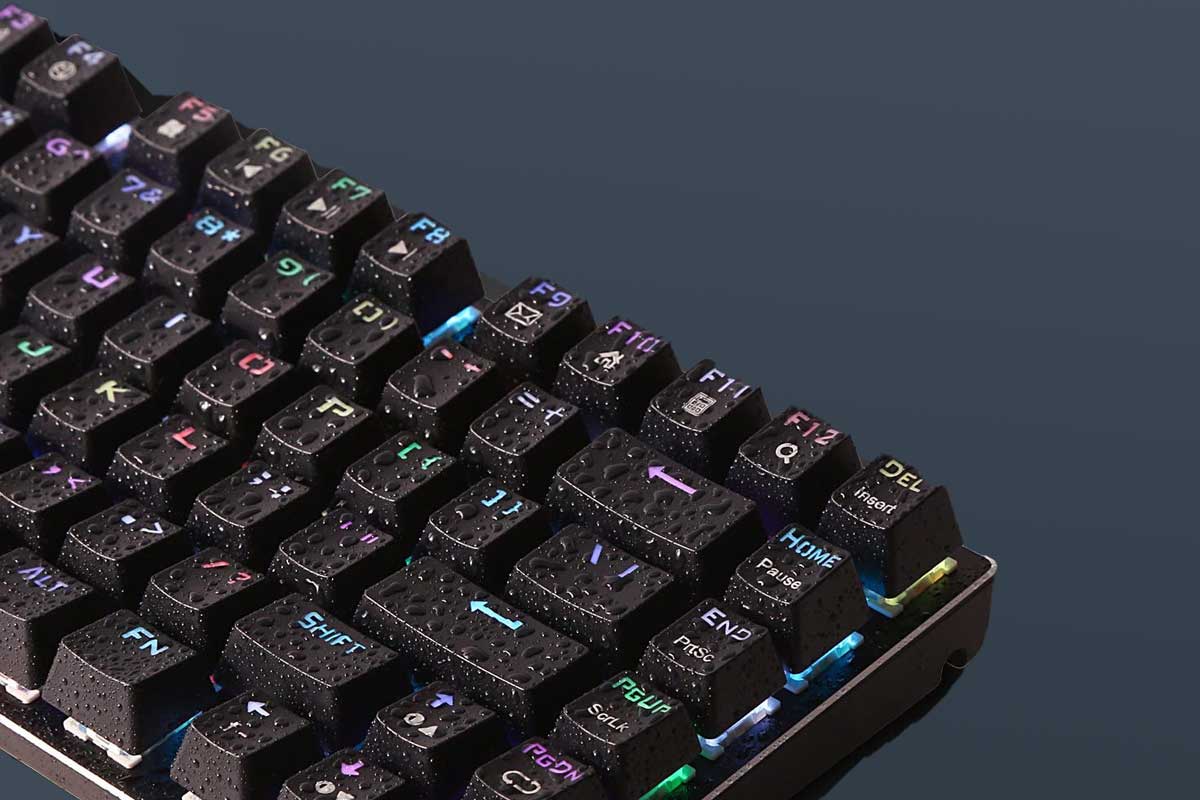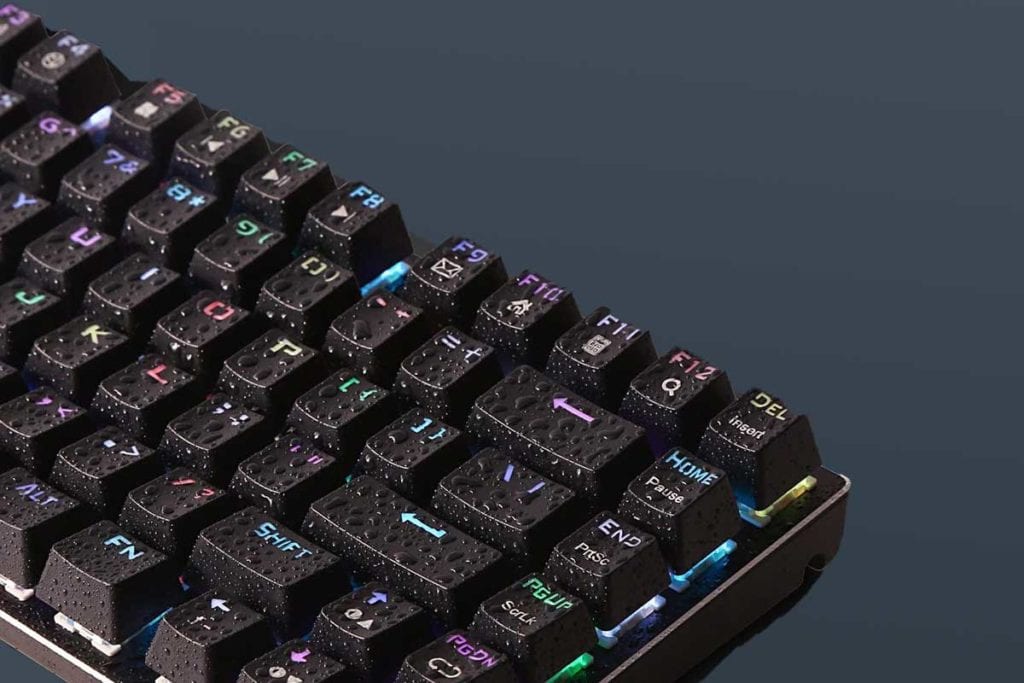 What's it like to use?
The E-Element Z-88's switches feel comfortable and tactile, with a nice, crisp sound that rings nicely with each keystroke. I opted for the Outemu blue switches and they felt just a hint more rickety than Cherry MX Blue keys, though I only really noticed because I was actively comparing them. Most users will hardly be able to tell the difference.
They're made of matte-like material that feels good to the touch and doesn't leave behind pesky fingerprints. The keys are a little high and would have benefitted greatly from a well-placed wrist-rest, which wouldn't have been too much to ask on account of the slightly higher price tag. Despite its small size, the keyboard's heft is noticeable thanks to the aluminium backplate which helps it remain steady even under heavy gaming or typing sessions.
The RGB lighting pops all the more if you go with any other colour but black and its 10 backlight modes should suffice for novice PC builders. Unfortunately, the keyboard doesn't come with compatible software so proper enthusiasts looking for more RGB customization will likely be disappointed.
Final Thoughts
Huo Ji did an admirable job with the E-Element Z-88 – a bite-sized LED-backlit RGB keyboard with quality mechanical keys and a rugged build. Its size makes it easy to carry around, giving it a good balance of work and play and you'll have a tough time choosing between its adorable colours.
It's priced a fair bit higher than other great budget keyboards and its lack of software severely cripples its RGB customizability, but if you're in the market for a smaller keyboard and don't want to pony up the cash for a Ducky, then the E-Element Z-88 mechanical is a great place to start.
Last update on 2022-05-18 / Affiliate links / Images from Amazon Product Advertising API