Having a problem with your plumbing can be extremely frustrating. Many people think they can take care of plumbing issues themselves, but unfortunately, this is not always the case. There are many things you can do wrong that could end up costing you a lot of money and time down the road. Thankfully, there are experienced plumbers out there who can help you resolve the issues with ease.
However, some may be highly qualified for the job, while others might not be as experienced. So when it comes time to hire a plumber, how can you make sure that you are hiring the right one for the job? Here are some tips for hiring the right contractor so that you can get your plumbing problems resolved without any further issues.
Consider Their Area Of Expertise
There are many different types of plumbers out there. One may be experienced in general plumbing services, while others may have more specific specialties, such as working on gas lines and piping. The first thing you should do is figure out what type of plumber you need to work on your particular issue. This might require a little research and understanding about the specifics of your problem and how it can be best resolved. For instance, if you just need a certain part for your toilet replaced or repaired, you should hire someone who only specializes in those kinds of repairs rather than trying to hire a full-service expert.
However, if you are looking for a kitchen renovation plumber, staff from Plum Pride Plumbing & Gas suggest working with companies that offer a full suite of services for kitchen renovations. This way, you can ensure that all of your plumbing needs are met, and they can even help you to come up with a plan for doing the renovation work.
Check Their License And Certification
Before hiring a plumber, you must verify their licensing and certification. By verifying this information ahead of time, you can make sure that the contractor who comes out to help you has all of the proper training and experience for the job. You should also make sure that they are properly insured before letting them in your home or business.
If anything were to happen while they were working on your property, having insurance will ensure that you are not held liable for their actions. However, if they do not have proper liability coverage, then chances are high that they will try to cut corners when it comes to fixing the problem at hand which could end up costing you a lot of money in the long run.
Check Their Reputation
Another thing to consider when trying to find a reputable contractor is their reputation. It can be hard to know whether or not they are good contractors before you give them your business, but doing some research beforehand, will help ensure that you can get the job done right the first time around If possible, take time to look online and see if there are any reviews available about the contractor in question so that you can see what other people have said about their work ethics.
You should also ask family members or friends if they know anyone who has used this particular plumbing company in the past for anything similar to what needs to be done at home or in your office building. If possible, try to talk to someone who has used this contractor in the past so that you can get a feel for how their work ethics and overall quality of service are when it comes time to hire them.
Get Quotes From Multiple Contractors
One of the best ways that you can ensure that you are hiring a reliable contractor is by getting quotes from multiple contractors. The last thing you want to do is hire someone who may not be as experienced or qualified for the job without checking prices first. By getting quotes from multiple contractors, you will be able to compare their pricing and qualifications so that you can make sure that they fit within your budget range.
If possible, try to get three different price quotes so that you don't have any surprises when it comes time to pay for the work. Additionally, if one quote seems much lower than the other ones, it might be wise to check into the company further before giving them any business. Chances are high that if their quote is significantly lower, this could mean that they are cutting corners which can end up costing you more in the long run.
Ask For References
Another thing to do when looking for a good plumber is to ask for references. At first glance, it may seem odd to ask your potential contractor for references before even getting an estimate out of them, but by doing so ahead of time, you can get a sense of how well they communicate with clients and how reliable they are when it comes to being on time. By having these references readily available before signing any type of contract or making any other type of commitment, you will be able to see if these contractors have done work similar to your situation in the past so that you can get an idea of how quickly they can work.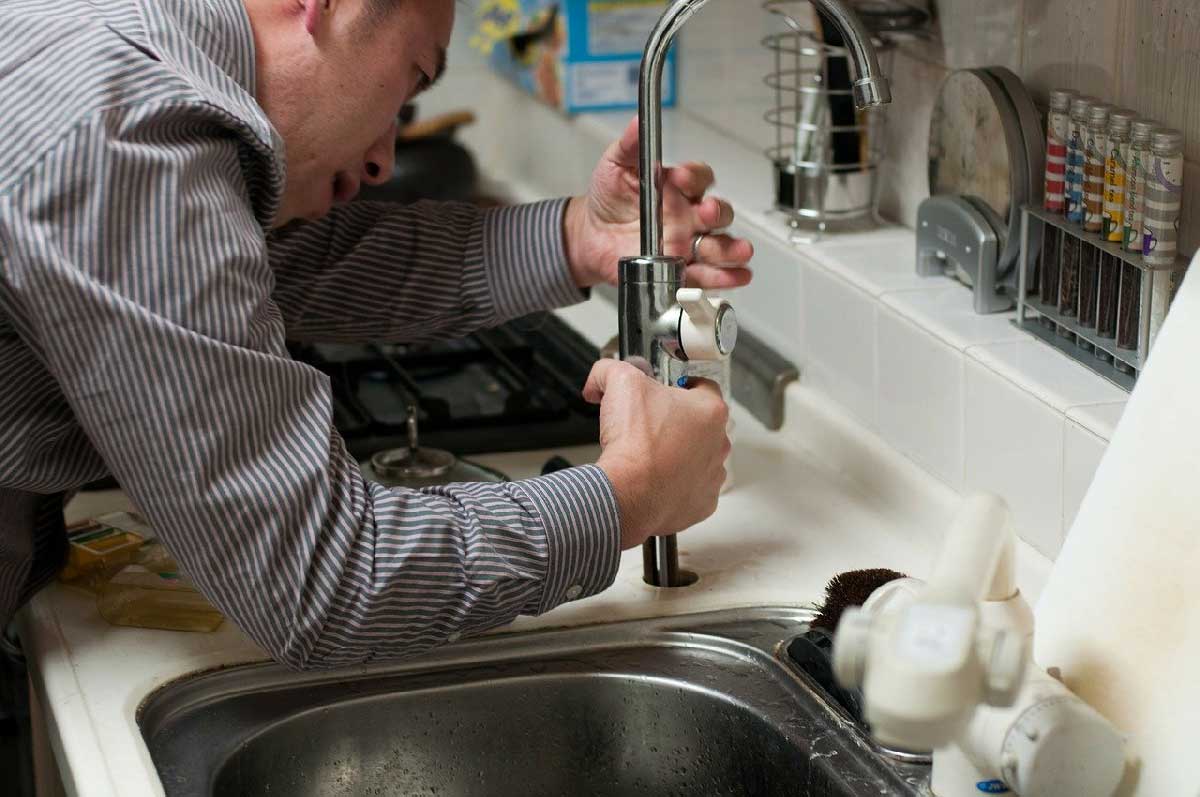 If you want to hire the best plumber for your job, you must take time before getting estimates and/or making any type of commitment. By following the tips listed above, you will be able to find a contractor who can do professional work for an affordable price in no time.