It wasn't so long ago when ONESOFTDIGM launched the Fitrus Plus, which is a device that measures and analyzes your body composition. It was a successful project that received more than $57,000 pledges and 195 backers through the biggest crowdfunding platform, Kickstarter. This year, the company aims to do it again with their Fitrus Plus 2.0. But what's different with this model? Let's find out below.
Don't have time to read our whole review? You can click on any of the links below to skip to that section. 
Overview
The Fitrus Plus 2.0 was launched in October 2020 and seeking US$4,000. But as of date, the project has already received more than $10,000 at the time of writung. So it's safe to say that people will always be interested in devices that can help them stay fit and healthy. But with the many options available today, what makes the Fitrus Plus 2.0 special? Is it worth it? More importantly, can it help you? 
To answer these questions, let's first compare what some of today's health gadgets can do and what they can keep track of. 
Device
Monitoring and Tracking Capabilities
Application

Fitbit Charge 4

Sleep tracking

Heart rate

Sleep

Steps

Distance

Calories burned

Active minutes

Stationary time

Location

Fitbit App (Available for download on App Store, Google Play, and Windows Store)

Apple Watch Series 6

Heart rate

ECG

Fall detection

Blood oxygen

Sleep

Menstrual cycle

Location

Elevation

Apple Watch App (Available only for Apple devices)

Fitrus Plus 2.0

Body fat percentage

Body fat mass

Skeletal muscle mass

Oxygen saturation

Basal metabolic rate

Heart rate

Stress level

Body temperature

Indirect thermometer

Steps

Fitrus (Available on App Store and Google Play Store)
As you can see, Fitrus+ 2.0 can detect a few body aspects that the Apple Watch Series 6 and Fitbit Charge 4 can't. These include body fat percentage, fat mass, muscle mass, metabolic rate, and temperature. Of course, knowing your temperature can be handy to determine whether or not you have a fever. More importantly, the other features that Fitrus can detect allow you to know your body composition. This is the biggest advantage of Fitrus+ 2.0 – it allows you to know what is going on inside. And by knowing your internal body condition, you are more capable of knowing how healthy you are. 
See, contrary to what most believe, your weight isn't the biggest factor that determines your health. For instance, some may seem thin but might be considered overweight according to their body compositions. Also, your weight and BMI shouldn't be the basis of going through an extreme diet and work out. This results in a vicious cycle of losing and gaining weight, or it may even cause other health problems. To help prevent this, you can use the Fitrus. It allows you to see your body composition so you can better take care of your health.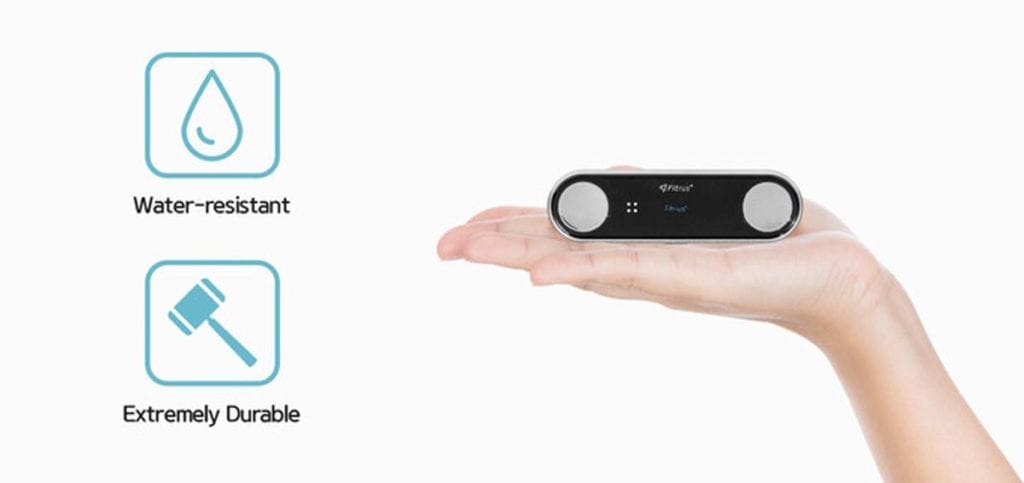 Fitrus Plus and Fitrus Plus 2.0: What's the Difference?
The Fitrus Plus was launched in July 2019. The company then immediately upgraded their product based on the reviews and comments of their backers. Since then, they developed it to achieve higher accuracy and systematic recalibration. After more than a year, the Fitrus Plus 2.0 was launched.
One of the aspects that the company improved with the latest Fitrus is the hardware. Version 2.0 has a hook method, while the first one had an ultrasonic wave fuse method. The backside of the device was also modified, and the temperature feature was added. 
Furthermore, the software was improved and has now a more friendly user interface. There's also the addition of digital body shape content analysis and better measuring accuracy. 
While there aren't many reviews of people actually using the Fitrus Plus, there are several backers who commented about the difficulty of pairing the device with their phones. Hopefully, this won't be an issue with the newest version. 
Specs
Here are the specifications of the newest Fitrust Plus.
Dimensions

110 mm X 34 mm X 12.5 mm

Weight

45g (2 oz)

Materials

Housing: Aluminum / Plastic

4 contact electrodes with BIA

Measurement Current

Under 150

µA

Power

DC 5V

Battery

Li_ion

Bluetooth

Bluetooth 4.0

Number of hours per charge

3 Hours
In the front, the Fitrus Plus 2.0 has a touch sensor, OLED display, accelerating sensor, and electrode sensor. At the back, you'll find the temperature measurement sensor (IR sensor) and heart rate measurement sensor (PPG sensor). Finally, you'll find a quick power button on the side. 
Moreover, the device uses the Bioelectrical Impedance Analysis (BIA) technology. This is a safe and fairly accurate way to measure and analyze your body's impedance. Also, this device features an amazing battery life. While it takes 3 hours to fully charge, you can use it up to 120 hours after. This is pretty convenient, especially for very busy individuals. 
Price
The retail price of the Fitrus+ 2.0 is $166. However, you can back the project today in Kickstarter and pay only $119. 
Now, in terms of price, it's a little more expensive compared to the Fitbit Charge 4, which is offered at $150. However, it's also significantly cheaper than other devices that can measure body fat percentage and BMI such as the Omron HBF-306C Handheld Body Fat Loss Monitor, which is offered at $360.
So if the price is one of the factors you consider before trying out a fitness device, the Fitrus Plus 2.0 is more affordable than a lot of the devices today that measure body composition. Besides, for its features, capabilities, and what it has to offer, the $166 is certainly a fair price point.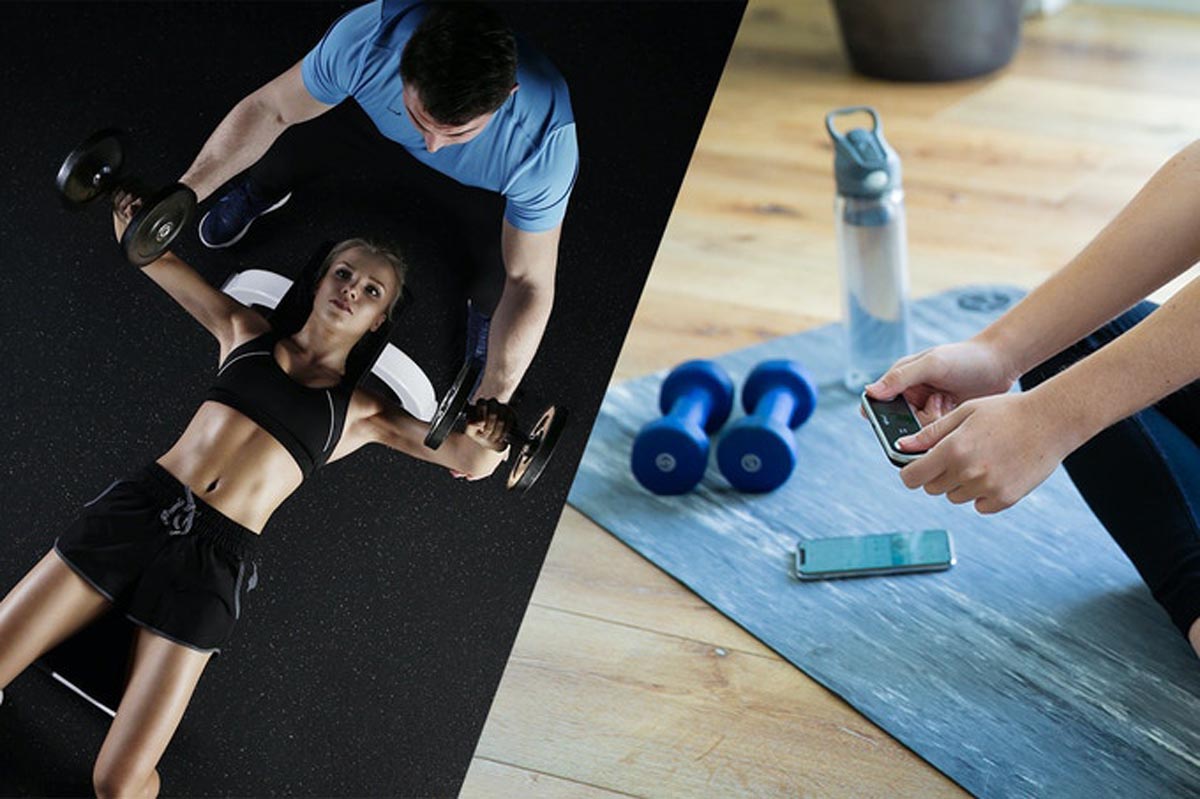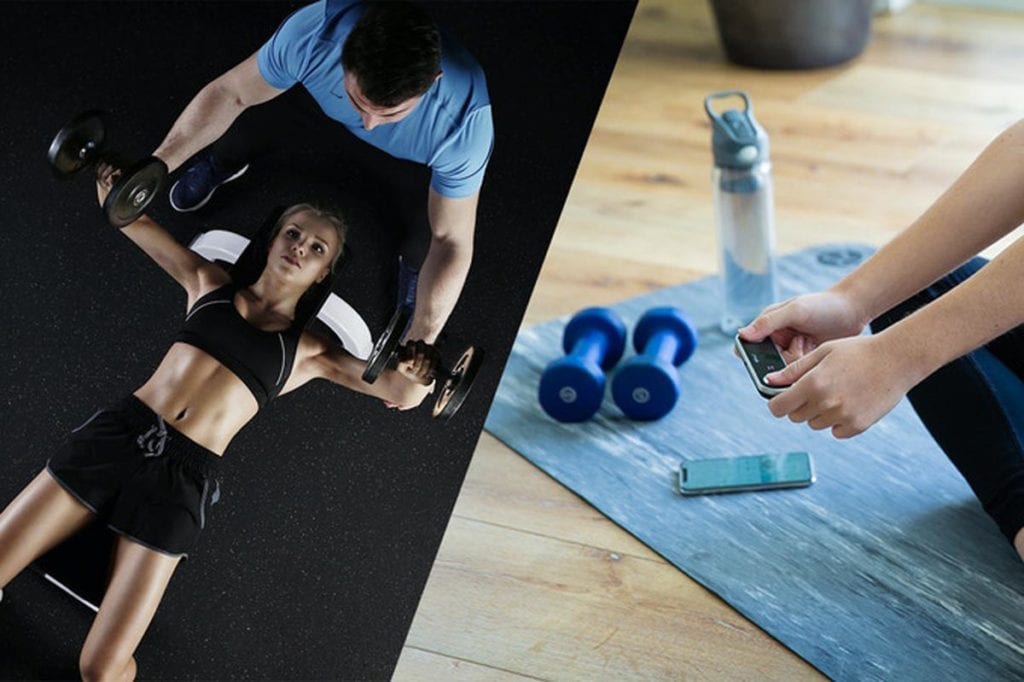 What's It Like to Use?
Fitrus Plus 2.0 is quite easy to use when you successfully connect it with your phone. You can see all the measurements of your body through the app, saved, and already analyzed. It will even provide you with appropriate workout routines and meal plans based on your results. This is what makes it unique from other body composition analyzing applications.
With this device, you can immediately see if your diet or workout is having a positive effect on your body. You will also receive feedback on whether or not your habits are helping you achieve your goal, or preventing you from it. Overall, you can avoid guessing with this nifty little device. 
Conclusion
Today, there's no shortage of technologies and devices that can help with your health and wellbeing. But if you are looking for a more comprehensive device that can guide you towards what you need to do to stay healthy, then the Fitrus Plus 2.0 is a great option. It can provide you all the details you need, and it allows you to see the changes in your body immediately. Thus, making it a great gym partner as well as a personal trainer.  
If you're interested, make sure to back the project through Kickstarter and get the product at a much lower price.