In recent years, podcasting has become one of the most popular ways to tell stories and share messages about a variety of topics. Not only can podcasting help you grow your brand's audience and credibility, but it is also a great way to make some money. As the number of active podcasts and the money spent on podcast advertising continues to rise, there is no better time than right now to launch your own.
However, as profitable as podcasting can be, this should not be the only reason to start doing it. Even if it is only a hobby for you at first, the right preparation will ensure that your podcast is on the right track to success.
To help you through this process, here are 7 things to know before launching your first podcast.
1.Your Niche And Audience
Firstly, you need to determine what you are going to talk about on your podcast. The most sensible thing is usually to start with something that you already have some knowledge of, or are currently interested in. At the same time, however, the topic that you choose must be broad enough for you to dig in and create episodes from it. Meanwhile, if you feel like the topic that you are looking at is too broad to cover, then try to narrow it down a bit to something more specific.
The more specific you get with your niche, the easier it is to come up with episodes that will interest and entertain your audience. To do this, it is very important that you identify exactly who your audience is and what they want to know from listening to your podcast. The more you get to know your audience, the better your podcast will be.
2.Your Hosting Platform
After recording and editing your episodes, you need to find a hosting platform that will make them available to your audience. There are many popular directories to choose from, and submitting your podcast to them will establish your show and make it accessible to potential new listeners and fans. Hosting platforms can be a little pricey but there are discounts available through online vouchers. Generally speaking, setting your podcast up on a platform is straightforward enough and there may even be options to help you promote and market your show to new and existing audiences.
3.Your Episode Subjects
Once you have chosen your hosting platform and topic, try to brainstorm a list of subjects to talk about in your future episodes. If you find that you cannot come up with a decent amount of materials, the chances are you will have to choose a broader topic. During the brainstorming process, put yourself in your audience's shoes and list out the aspects of the topic that people want to know about.
4.Your Format and Hosting Style
When it comes to podcasting formats, you have a wide variety of styles to choose from. Whether your podcast is educational, storytelling, conversational, or interview style, is entirely up to you, but make sure to stick to it throughout the podcast to create consistency. If you decide to create and host the podcast yourself, you may have to come up with all the ideas, content, and marketing plans for yourself. This can be a lot of work, so having multiple hosts will enable you to split the upfront costs and workload and create more audience interest with different host personalities.
5.Your Audio Equipment
While you don't need to buy expensive equipment to start podcasting, you will still need some essential gear to ensure the best possible sound quality. In podcasting, crystal clear sound is essential, and you are not going to get it out of your smartphone or computer's built-in microphone. A good microphone and headphone set needs to eliminate background noise and make it easy for your audience to hear.
You may also want to invest in additional equipment like pop filters and microphone stands for even clearer audio. As well as using the right equipment, make sure that you are in the optimal environment for recording as this can make all the difference when it comes to sound quality.
6.Your Recording and Editing Software
As a beginner, you may want to play around with free recording and editing software such as Record It, iMovie, or GarageBand. These are readily available on most computers, and their features and interfaces are relatively easy to get used to. Trying out these software programs will give you a good idea of how they work and whether they suit your style or not.
If you want more advanced features out of your software, look for other options that can take care of everything, from processing, branding, publishing, and editing. These software programs are obviously more convenient, but you will have to pay for all those extra features.
7.Your Transcripts
Once you have published your podcast episodes to the hosting platform, it is time to make them more accessible and interactive for your audience. Adding transcripts and showing highlights, whether on a dedicated website or the existing platform, is a great way to boost your SEO, add more value to the podcast and give your followers a place to share and discuss their thoughts.
From there, you can provide additional links to the topics that you talk about in each episode. If you have a business partner or sponsor who is willing to work with you, sharing affiliate links to their products or services is also a good way to make some money, even with a small audience.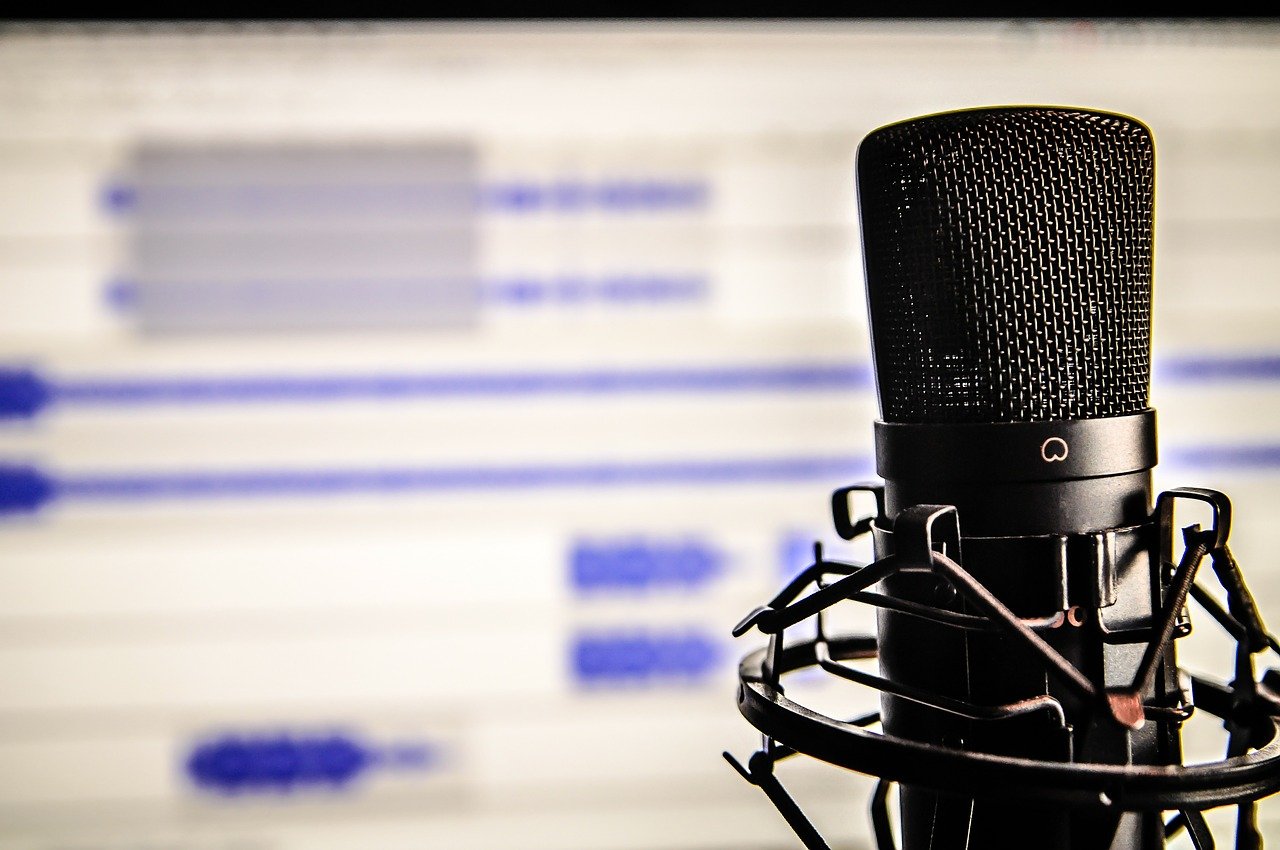 In order to succeed in today's world, establishing your own brand is essential. More than just attracting new followers, you have to connect with them on a more personal level, and podcasting will help you do just that.
Constant advancements in technology have eliminated the need for complicated podcasting equipment, so as long as you are willing to get your ideas across and prepare things the right way, you are more than ready to release your own podcast. Careful planning beforehand makes all the difference between a podcast that has no listeners and one that can help with your marketing, branding, and profitability, so take our tips into consideration before launching yours.