Portable charging gadgets are becoming a trend this year. With the recent Kickstarter projects such as STORM 2, we are seeing more tech startups providing more eco-friendly power solutions.
The HIMCEN Battery Pack launched recently this month over at Indiegogo and it has almost reached its funding goal of $25,000.
Founder CK (ChangKyum) Kim worked as a senior global supply manager over at Apple sourcing batteries and he thought of a safer solution to gas generators — and this is where the HIMCEN Battery Pack was born.
Read more: LEOCH: The Next Generation Portable Battery
Enough To Power Your Entire Home
The H740 PRO packs a lot of juice enough to power your home in case of emergencies. The power station is equipped with a 740Wh swappable battery pack in a 15.4-pound casing.
It also supports fast charging with its dual-input by AC and USB Type-C charging, a full charge of the H740 PRO will only take 2 to 3 hours which is faster than any power station in the market.
You also have the option to charge via a 120W or 240W solar panel which will take 7 to 14 hours depending on which panel you will use.
When it comes to charging your other devices at home, this amazing machine can power your lights for up to 63 hours. This powerful block can also fully charge your phone up to 70 times or your laptop up to 6 times if you're chasing those work deadlines.
In case you want to catch up to your favourite shows on the big screen, the H740 PRO can also power up a 50-inch LCD TV for up to 4 hours.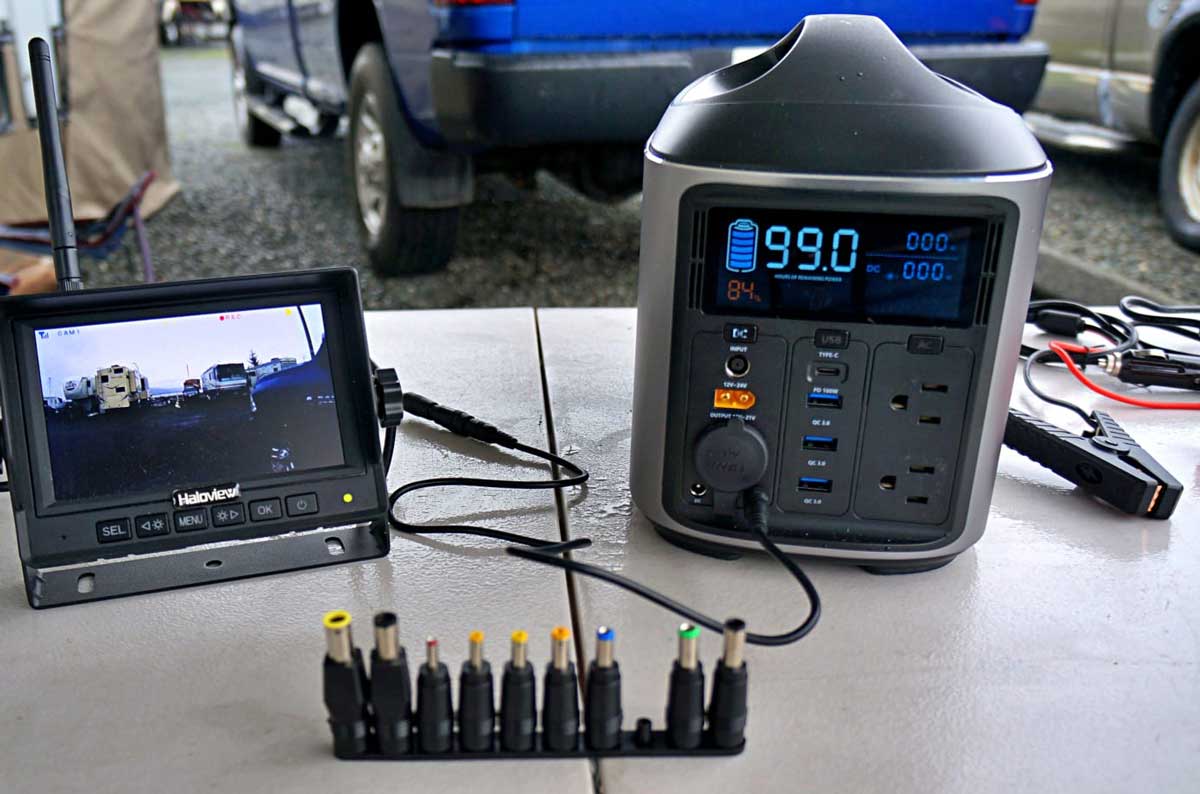 A Multi-purpose Block
Aside from acting as an emergency generator, you can use this pack if you plan to go on a camping trip or you plan to work on an island and have enough electricity to power up your gadgets.
If you have a mobile fridge, you can also power it up through the charging block of up to 10 hours. Need more playing time for your drones and other RC devices? The H740 PRO also includes an XT60 port for those devices.
That's not all — it can even bring your dead car battery back to life! The H740 also includes a car battery charging clip so you can say goodbye to future problems along the road.
Get your H740 PRO at an Early Bird price of $649 over at Indiegogo or get this monster charging station plus an extra battery pack for $978.