Social media, IMs and email have become the go-to tools for connected work environments. However, phones are still one of the main sources of business communication. Phone calls are often the first source of contact with customers and the last line of communication against disputes. So choosing the right phone system can literally mean the difference between new and retained business.
This is where a cloud phone system can provide a valuable competitive advantage. Voice over IP (VoIP) based telephone platforms are hosted by a third-party and offer benefits over traditional phone systems. This article discusses the additional benefits that a cloud phone system can provide to streamline department-wide business operations.
Understand Your Business Requirements
Your company's communication requirements should be assessed before finalising a decision on a cloud-based phone system. Integrating a communications solution within a small business is a large decision that not only costs money but time. Therefore, it is imperative that the necessary questions are asked during the decision-making process, and not after.  Here are some questions that can help guide you through the process:
How many extensions and lines do you need to streamline operations?
Adding a cloud phone system should not necessitate more phone calls but ideally a more streamlined operation. Internal workflows should be assessed and time should be invested in looking at ways in which they can be improved.  Asking how many extensions and lines are required is a good place to start. This includes any device that you wish to connect to the system, such as handsets, mobile phones, tablets, laptops etc.
Can the system address future business needs?
If you wish to expand your business, you need to take the scalability of the cloud phone system into account.  This means that you'll need more devices and more support. Purchasing a system that cannot grow in parallel with your business is a short-sighted investment.
What types of features and options does your business need?
Different cloud-based phones come with different features, depending on their price. Some are available for an extra fee so choose ones that are appropriate for operations. It's always a good idea to speak to a consultant who should be able to provide an appropriate solution.
Will you need managed IT service providers or external support?
With a technically literate workforce, you can afford to maintain and manage and cloud phone system in-house. However, with the more complex systems on the market, it may be best to look for external support to keep things running smoothly.
The bottom line is you should choose a cloud-based IP-PBX system that can expand as your company grows, which can pay for itself in the long. Some of the key considerations you should look into to ensure this include the following:
Enhanced Accessibility
A business-class cloud-based phone system should give your workforce the flexibility to remain on the move, without losing contact with their department. It should allow your employees to make calls from their mobile devices in addition to their desk phone.
This feature can prove valuable because your employees can get in touch with other team members, no matter where their work takes them. The cloud-based phone can remove geographic limitations for remote workers by giving them access to the same communication their on-site co-workers use.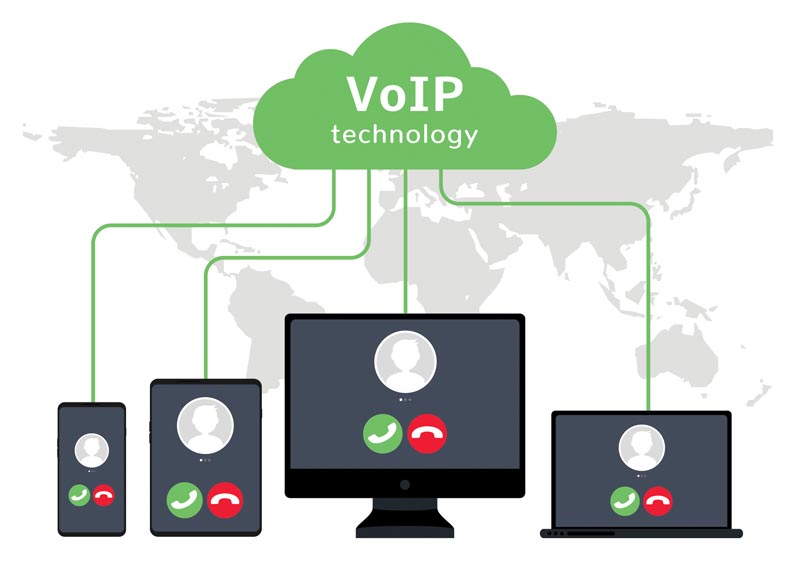 Enhanced Response Time
A cloud-based phone system supported by managed IT service providers can speed up business outcomes by revolutionising how your employees handle business transactions. For example, team members can have single dedicated phone numbers, which can connect with multiple devices, thus unifying messages, email notifications and calls via a single platform.
Similarly, by opting for a system with interconnected options, such as video conferencing, you can ensure that employees can maintain contact with customers, suppliers and remote team members for faster dispute resolutions, updates and feedback.
Streamlined Internal Communications
Sharing information with key players on time in a business setting can literally mean the difference between a won or a lost sales opportunity. With an integrated and interconnected cloud-based phone system, you can bridge that gap effectively.
Therefore, choose a system that comes with paging and intercom capabilities to ensure no internal communication is missed. Similarly, instant messaging options can help your employees and customers to get in touch with particular people in the business at any given time.
Opt For Managed IT Service Providers to Save Money
Some managed IT service providers offer hosted services for cloud-based business phone systems by keeping and maintaining them offsite. In this case, all your business will need is a working internet connection and IP phones to utilise the system.
This makes financial sense for smaller businesses who do not have the infrastructure to keep the system ticking over.  The external support will provide equipment maintenance, fix breakdowns and support you with IT hours to keep your communications open.
Think of it as dedicated customer support that can take care of any queries your team members may have regarding the phone system. This can prevent costly downtime that may otherwise bring even a successful enterprise down.
Increases Revenue
The phone system you purchase for your business should act as a lucrative investment, not a burden. In other words, it should end up paying for itself in the long run. A cloud-based system takes advantage of the digital platform and allows a company to track productivity and responsiveness.
This leads to higher customer satisfaction rates, informed business partners and managers who can relay messages and updates as and when needed. A thorough department-wide review that focuses on communication needs ensures you get a system that provides these benefits.
A business-class cloud phone system can streamline operations and remove geographical limitations that can otherwise compromise your bottom line. However, a system is only as good as the options you choose for it.
---
Author:
Steve Dawson is the director at ONGC Systems, a leading IT Consulting Firm in Brisbane & Gold Coast. With over 17 years' experience in IT, Steve has made it his mission to help Brisbane & Gold Coast businesses unlock the opportunities technology can offer through various IT solutions. As your go-to IT consultant, he provides a unique approach to solution building that will exceed your expectations and achieve real results.