Interested in trying out an alternative to Apple's official iOS App Store? Don't worry, learn how to download AppValley. AppValley is a third-party digital storefront for iOS devices that's filled to the brim with thousands of games and apps, a lot of which are modified and can't be found anywhere else.
To top it all off, you can download the app and access all of its contents free of charge and you won't need to jailbreak your precious Apple device just to get it to work. Here's how you download AppValley.
Steps to Successfully Download AppValley
Run a browser of your choosing and navigate to the AppValley download page.
Choose one of the three available download links and you'll be greeted by a pop-up requesting that you download a configuration profile. Tap "Allow".
Head back to your device's home screen and go to "Settings".
Tap the "Profile Downloaded" tab located towards the top of the menu. The AppValley installation profile should pop up.
Tap "Install" on the top right corner, enter your personal passcode, tap "Next", and then hit "Install". A final prompt should appear, to which you should select the "Install" option to finalize the installation process.
Return to your home screen and you'll find the AppValley app icon, ready for use.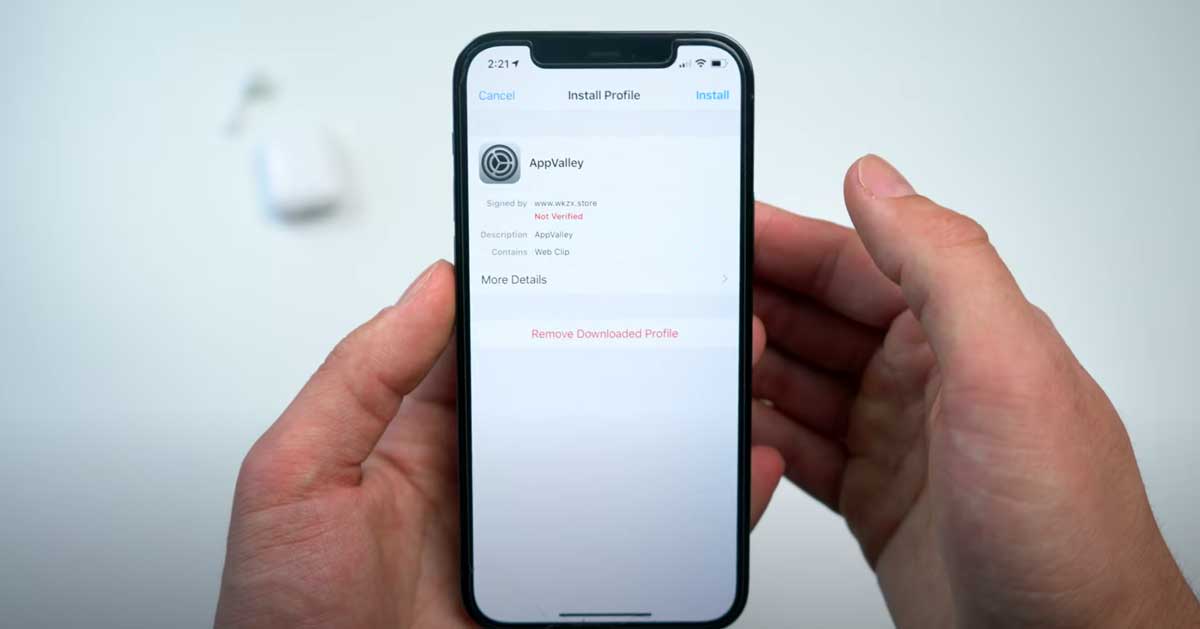 Utilizing AppValley
Using AppValley is incredibly straightforward, but here's a quick walkthrough of the app for those who need it:
Run AppValley from your device's home screen.
Depending on what you're looking for, select one of the tabs located along the bottom of the screen. There's a tab dedicated to apps and another one for games.
Both of the tabs contain two categories to choose from, "Tweaked" and "Paid and Other". Tap the "See All" button beside the heading to see a complete list of the available apps in that category.
Once you've found the app or game you'd like to download, tap it and tap "Install" on the following screen. The app icon should then appear on your home screen.
Note: AppValley also includes a search tab where you can look for a specific app or game by name.
AppValley Features
In addition to being completely free and not requiring any kind of jailbreak whatsoever, AppValley features tons of great content. Here are some of the features you can look forward to:
Official App Store Apps: Just like Apple's official App Store, AppValley includes lots of official iOS games and apps for you to download.
AppValley Exclusive Apps: AppValley offers a wide list of unofficial third-party content, such as video game emulators, media streaming apps, Cydia tweaks, and more.
Modified Apps: You'll find a bunch of stock apps modified to include a few extra features.
Tweaked Games: These are official iOS games that have had all their in-app features and bonus material unlocked for your pleasure.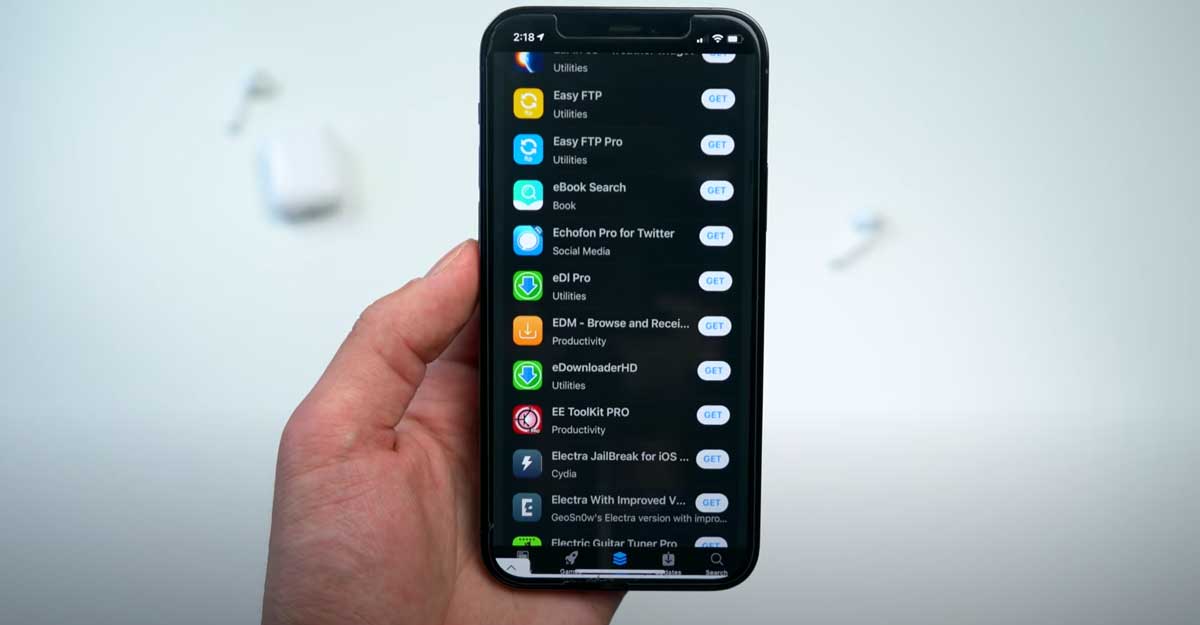 Troubleshooting AppValley
Sure, installing and using AppValley is a breeze, but some users are bound to run into a bit of trouble along the way. Here are some of the most common issues you might face and how to solve them:
How To Get Past The Untrusted Developer Error
This error pops up when you try to install most unofficial content. To fix it, just follow these steps:
Open "Settings' from your device's home screen.
Select "General" then tap "Profiles".
Select the developer's name from the list and tap "Trust".
Try running the app once more and the error should be gone.
Unable To Verify or Download An App
Chances are, this happened because Apple revoked the app certificate, which is something they often do with the majority of unofficial content. The developers are likely already working towards a solution, so your best bet is to try again after a couple of hours. If you receive a "Can't Connect to AppValley" error, this falls under the same issue.
White/Black Screen or Greyed-out Icon
This is one of the simpler issues to fix. Just head to "Settings" from your home screen, tap "Safari", and choose "Clear Website Data". The app should then be good to go.
AppValley Stopped Working
This usually occurs when Apple is unable to verify the developer or app source. You can fix the issue by following these steps:
Uninstall AppValley and reinstall it using the method outlined above.
Head to "Settings" from your home screen, go to "General", then select "Profiles".
Choose the developer's name from the list and hit "Verify".
Re-run the app and it should be working fine.
Cannot Download
This is another problem that's easy to fix. Simply uninstall AppValley, restart your device, then reinstall the app using the aforementioned method. It should now work as intended.
Invalid Argument Supplied Error
This error can be confusing, but its fix is fairly simple.
Uninstall AppValley.
Reinstall the app then shut off your device.
Power your device back on, run the app from your home screen, and open up the "Updates" tab to check for any updates.
Apply any available updates and try again.
Profile Installation Failure
This often occurs when Apple servers are encountering excess traffic. You could wait for an hour or two and try again. If that doesn't work, follow these steps:
Switch on "Airplane Mode" on your device.
Head to "Settings" from your home screen and tap "Safari".
Select "Clear History and Website Data" and tap "Clear History and Data".
Switch off "Airplane Mode" and wait for a minute or two.
Reinstall AppValley using the method outlined above and it should work just fine.
AppValley Apps Are Crashing
This is another consequence of Apple revoking the app certificate. Fortunately, this issue can be avoided by installing a trusted VPN. Bear in mind that paid VPNs work a lot better than free ones and are also a lot more secure.
Is AppValley Safe?
Since AppValley doesn't require a jailbreak, it's completely legal to use and does not void your warranty in any way. The app's moderators and developers are also constantly monitoring the app and providing updates, so you can rest assured that AppValley is free from viruses, malware, and other threats to your device.