Itching for an app store with far more content than the official Apple one has to offer? Then you'll definitely want to install TweakBox. Considered one of the most popular alternatives to the renowned Cydia app, TweakBox gives you access to a boatload of content without requiring you to tweak your iOS device in any way or spend even a single penny.
How to Install TweakBox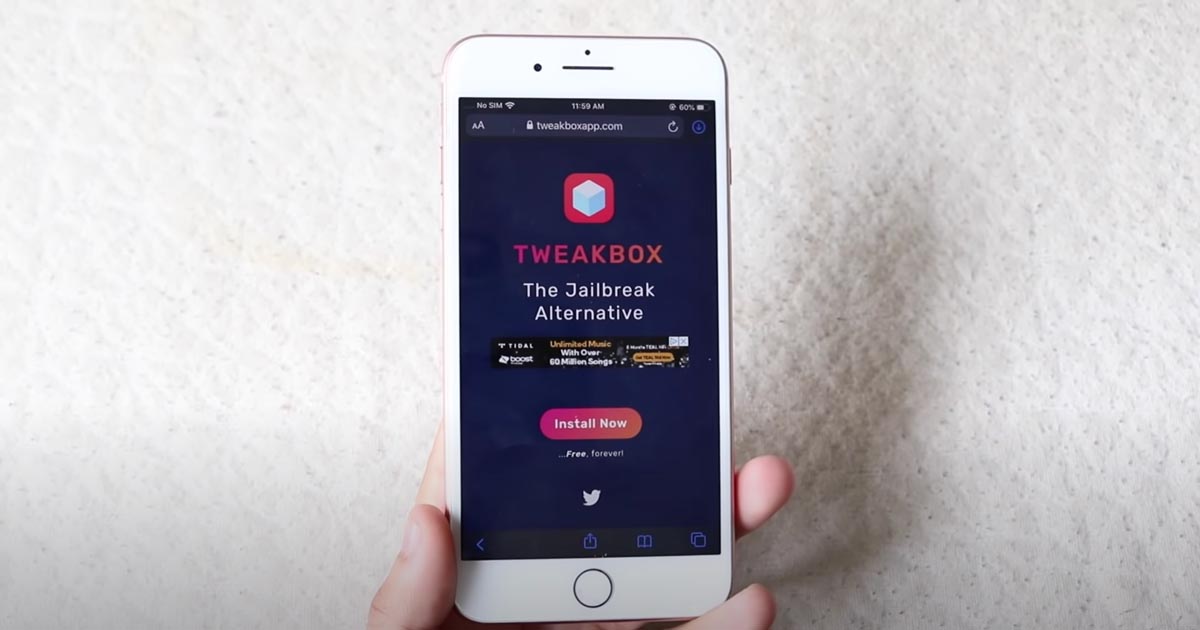 Open up your browser of choice and head on over to the TweakBox download site.
Select one of the two download links that appear.
You'll be greeted with a prompt requesting you allow the website to download a configuration profile. Tap "Allow".
Once the download is completed, return the home screen of your iOS device and tap "Settings".
Select the "Profile Downloaded" option located near the top of the screen.
Hit "Install" on the top-right corner of the screen, enter your passcode if required, and select "Install" on the top-right once again.
Choose "Install" from the final pop up and the TweakBox app icon should be waiting for you on your home screen.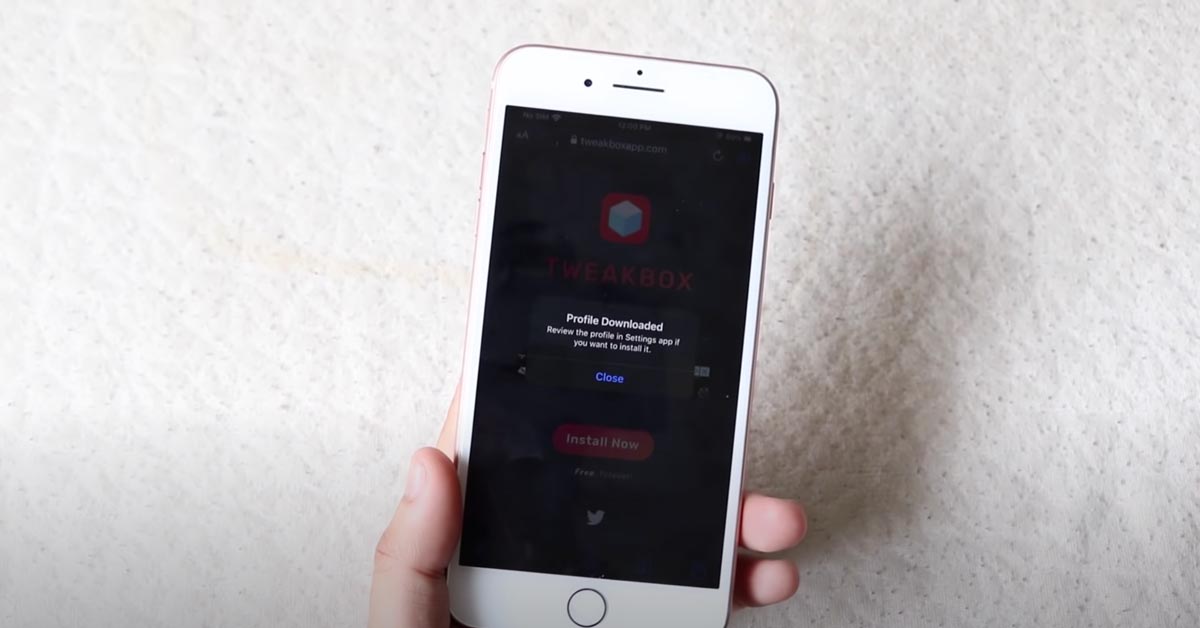 Note: If the TweakBox icon doesn't show up on your home screen or you encounter an error at any point during the installation process, simply redo the steps until you're successful.
What does TweakBox do?
TweakBox is a digital storefront for iOS devices that was created by third-party developers with no affiliation to Apple. It offers thousands of games and apps, some of which include modifications specific to TweakBox that can't be found anywhere else. It even has a few tweaks that Cydia is known for. The best part is it's incredibly easy to install and jailbreaking your device isn't a prerequisite to setting it up. Oh, and did we mention it's free? Because it is.
Using TweakBox
While installing TweakBox is a remarkably simple process, using the app is even easier.
Tap the TweakBox icon on your home screen to get the app running.
Navigate to the "Apps" tab located at the top of the screen.
Scroll down a bit and choose from the numerous categories available, which include hacked games, tweaked hacks, TweakBox specific apps, and more.
Once you've selected a category, you can either scroll through the list or utilize the search bar found right at the top of the screen.
Tap the game or app you want to download and hit the "Install" button to kick off the installation process. You'll likely be greeted by a prompt to which you just need to hit the "Install" option once again.
Go back to your home screen and you should see that a new app is being installed. Wait for it to complete and you're all set.
Note: Some apps require you to trust the developer when you first try to run it after installation. Just follow the instructions that appear on-screen to finalize the installation process.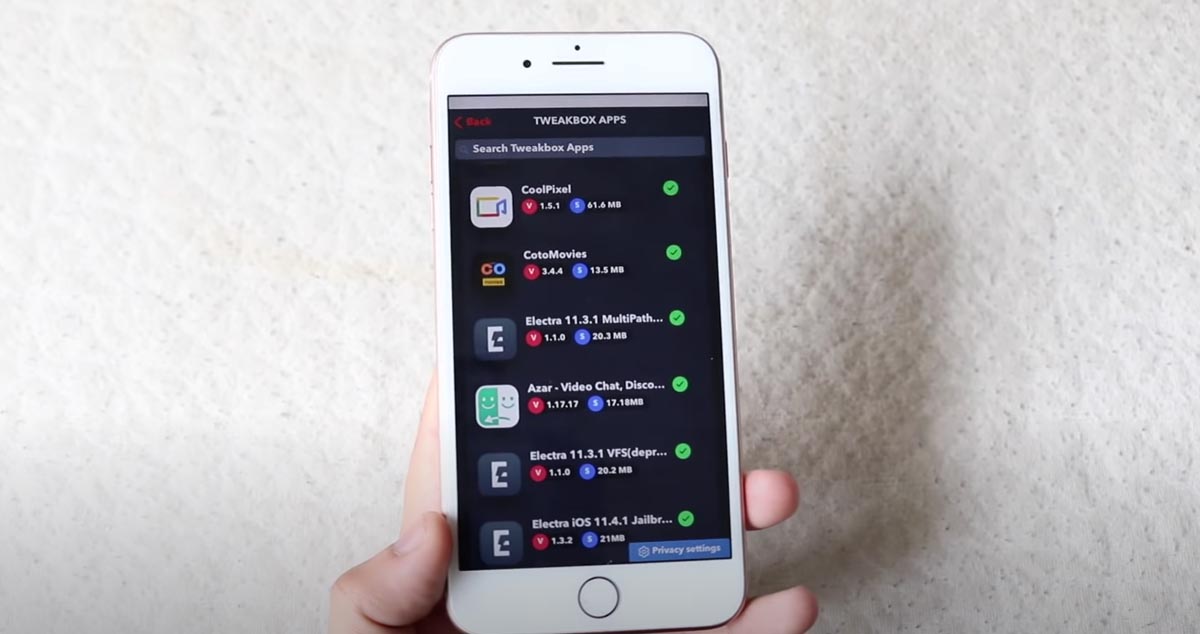 TweakBox Features
Similar to other third-party digital iOS storefronts such as TweakDoor and AppCake, TweakBox is completely free to download and use, and it won't require a jailbreak to function. This is a huge plus, considering jailbreaks are becoming extremely tough to come by and often involve a tool to accomplish which you'll have to purchase yourself. That aside, here are a few features you can expect from the app:
App Store apps: While TweakBox is a third-party store, that doesn't stop it from featuring games and apps that are available on Apple's official store.
Tweaked Apps: These are well-known apps that have been slightly altered to include some exciting new features.
Exclusive Apps: Here you'll find a few nifty unofficial apps, including video game emulators, screen recorders, media streaming apps, and a whole lot more.
Modified Games: These are official games that are completely unlocked and available for download free of charge. This means all the in-app features will be available for your gaming pleasure and there might even be some cool extra features thrown in.
Troubleshooting TweakBox
Installing and using TweakBox may be an incredibly simple affair, but there are a few problems that you may encounter somewhere down the line. Here are a few issues that you might run into and how to solve them:
Unable To Download TweakBox
Users generally encounter this if they still have an older version of TweakBox installed on their machine, causing a problem with the newer installation that they're trying to download. All you have to do is:
Remove the older version of TweakBox from your device completely.
Turn off your device and give it a rest for a couple of minutes.
Turn your device back on and follow the steps above to install the latest version of TweakBox which should now run just fine.
White or Black Screen
Head to "Settings" from your home screen.
Navigate to Safari settings.
Select "Clear Website Data".
Re-open the TweakBox app and it should be working properly.
TweakBox Has Stopped Working
This usually occurs when the app source can't be verified. To solve this issue, you just need to go through the following steps:
Uninstall TweaBox from your device.
Download it once more using the steps outlined above.
Head to "Settings" from the home screen.
Go to the "General" tab, followed by "Profiles".
Select the TweakBox Profile and tap "Trust" or "Verify". The app should now work as intended.
Is TweakBox Safe?
Considering how active the app's admins and developers are when it comes to monitoring and providing updates, TweakBox has become widely known as one of the most secure Cydia alternatives you could possibly come by. Thanks to its various testing stages, its creators have ensured that its installer is free from any kind of malware, viruses, or anything else of the like. We've double-checked ourselves and it came up clean as a whistle.
There's also the fact that, unlike Cydia, TweakBox doesn't need a jailbroken device to run, which means that the app doesn't require root access to your device in order to function. This is definitely a big plus when it comes to security.