Has an upcoming event put you in search of how to rent a laptop? There are many reasons why you might need a laptop for just a short period of time and surprisingly, not many people know that this service is even available! When your personal laptop doesn't cut the mustard, renting a laptop is outrageously cheap and more often than not, hassle-free too!
But before you choose which company to rent a laptop from, you need to consider the following 8 important steps on how to rent a laptop to ensure you have a smooth and pleasant rental experience. Read on as we step into our beginners guide on how to rent a laptop without a hitch!
1. Define your laptop rental needs.
One of the most important steps on how to rent a laptop successfully is to figure out what you actually need. Are you looking for a specific software or program to run on the laptop? If you are, you need to make sure that the laptop you are getting has them to avoid any issues.
Next, you need to decide on the quantity. Do you really need just one laptop or will you be much better off with a couple of them? Most corporate events will require more than one laptop.
Once you are clear on the system requirements and quantity, make sure that the laptop(s) you are getting will be ideal for the event in terms of charging and working efficiency. Being aware of all your needs will help you make the right choice.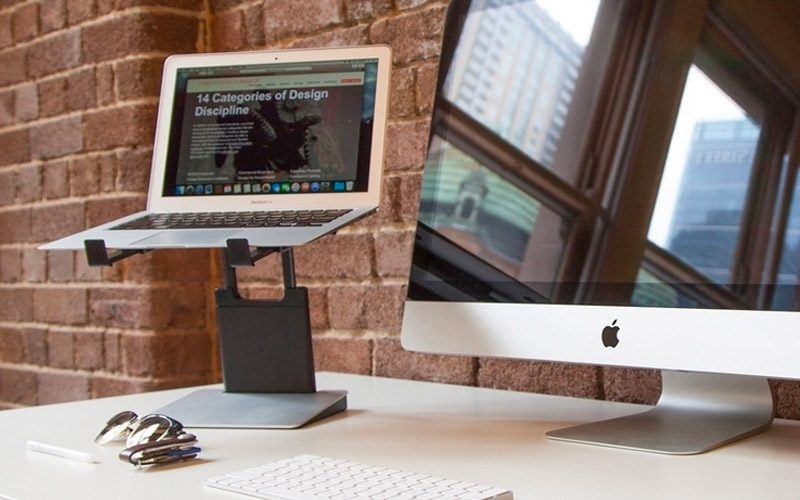 2. Choose the right laptop model.
When figuring out your needs, it is important to know which laptop model you are looking for. List out the technical specifications you require such as CPU, RAM, display size, CD player, weight, resolution and so on.
You also need to determine if you will use the laptop indoors or outdoors. If you will be using it outside, go for a laptop model that has good display brightness. Similarly, a laptop with a good amount of HDMI and USB ports will come in handy if you will be attaching a number of accessories to it.
Do keep in mind the fact that while high-end devices look very tempting, they are costlier to rent. It is best to go for something that fulfils your needs and is cost-efficient at the same time.
3. Figure out your budget
One of the main reasons for going after a laptop rental service is to avoid spending a fortune. Hence, you need to make sure that renting a laptop or a few of them is not getting too expensive. Devise a budget that is not only cost-effective but will also get you quality laptops. Stick to your budget and avoid exceeding it at all costs.
4. Check reviews of laptop rental companies.
So you have an event or a big presentation coming up and you cannot afford any laptop issues or glitches. To make sure that nothing goes wrong, you'll need a device that is in perfect working condition.
To ensure that your rented laptop is of good quality and error-free, it is very important to go for the right laptop rental company. Go for one which is well-known and has good reviews or recommendations. That way, it will be easy for you to expect a quality product and prompt customer service.
5. Negotiate a better deal.
When renting a laptop, see if you can negotiate a better renting price. Discuss the lease details with the company and bargain until the rent cost fits your budget.
It is also important that you don't get over-excited over low renting costs. Low renting rates are tempting and wonderful but sometimes the product you are getting might not be worth its low cost. Make sure that you have inspected the product and the rental contract thoroughly before signing it.
6. Test the laptop first.
If possible ask the rental company to allow you to test the laptop first. This will come in handy if you are looking to rent a laptop(s) for a big conference or event which will last for several days. Sampling the laptop will help you check the performance and ensure that it functions according to your requirements.
7. Check the laptop's warranty.
There is no need to rush when choosing a laptop for rent. Check the warranty and the terms and conditions of the renting lease. Make sure that the condition of the laptop you are getting is perfect and damage-free.
It is important to ensure that you are not being tricked into renting a damaged, warranty-free laptop. Otherwise, you could end up paying for costly repairs because the laptop got 'damaged' while being in your possession.
8. Inspect the laptop upon arrival.
So you have signed the rental document, paid the required deposit and now await the laptop. There are times when you yourself pick up the laptop or it is delivered by the company at your place. Whatever the situation may be, make sure that you inspect the laptop right after receiving it. All the documents and the laptop accessories which were to come with the laptop should be present. Your prompt mindfulness, in this case, will ensure that you are not a victim of a rental disaster.
Conclusion
In this modern age where technology keeps evolving and new products are introduced almost every other day, it is impossible to buy every gadget that you need. So to avoid spending a lot of cash on something you might not want later, it is better to rent it out.
Whenever you decide to rent a laptop or a few to enhance productivity and performance, make sure that you have your needs, budgets and all other details figured out first. Also, know the services and the reputation of the laptop rental company before you get in touch with any of them for the best experience. Good luck!