Perhaps, you recently moved from India to Australia. Although 'The Land Down Under' has several marvellous offerings in store for you, it might seem that you can no longer access some of your favourite Hindi TV shows. But, all isn't lost as here are four solutions to help you binge-watch shows like Criminal Justice, Out of Love, and Roar of the Lion:
1. Virtual Private Network (VPN)
Take a look at the following scenario: you want to watch HotStar from Australia. But, this online streaming portal has geo-restrictions that prohibit you from watching your favourite Hindi shows. You want to watch May I Come in Madam?  However, each time you click on the link, the site shows messages like:
This content isn't available in your region. 

This video is currently unavailable. 

Sorry, this video isn't available in your location. 
These error messages persist regardless of the number of times you refresh the website. However, you can bypass these geo-restrictions with the use of a VPN. A VPN service allows you to make a connection to special servers in different countries. These servers mask your device's IP address, a set of numbers akin to an establishment's geographic placement.
Note that HotStar and other Hindi streaming services use IP detection tools to know your location. But, a VPN will mask your device's IP address to that of the server's address. Hence, use a reliable VPN app to encrypt your Australian location to an Indian address. In turn, the online streaming portal will think that you're watching from India. 
2. Third-Party TV App
Perhaps, you want to watch Ghoul or other Hindi shows on a larger screen than your computer monitor or smartphone. If so, you may use third-party TV apps to help you gain access to these serials. 
You can browse through your smart TV's list of compatible apps to check which application allows you to view your favourite Indian serials. However, herein lies the concern for many Hindi show fans in Australia as it's still possible that the apps on your TV don't have the serial you want. Instead, you can purchase a TV box to help reduce this concern. This device connects to your TV, allowing you to download and watch other streaming apps that might have the shows you want to watch.
However, consider researching about these TV boxes first. Otherwise, you might purchase a model that doesn't give you the option to stream Indian serials.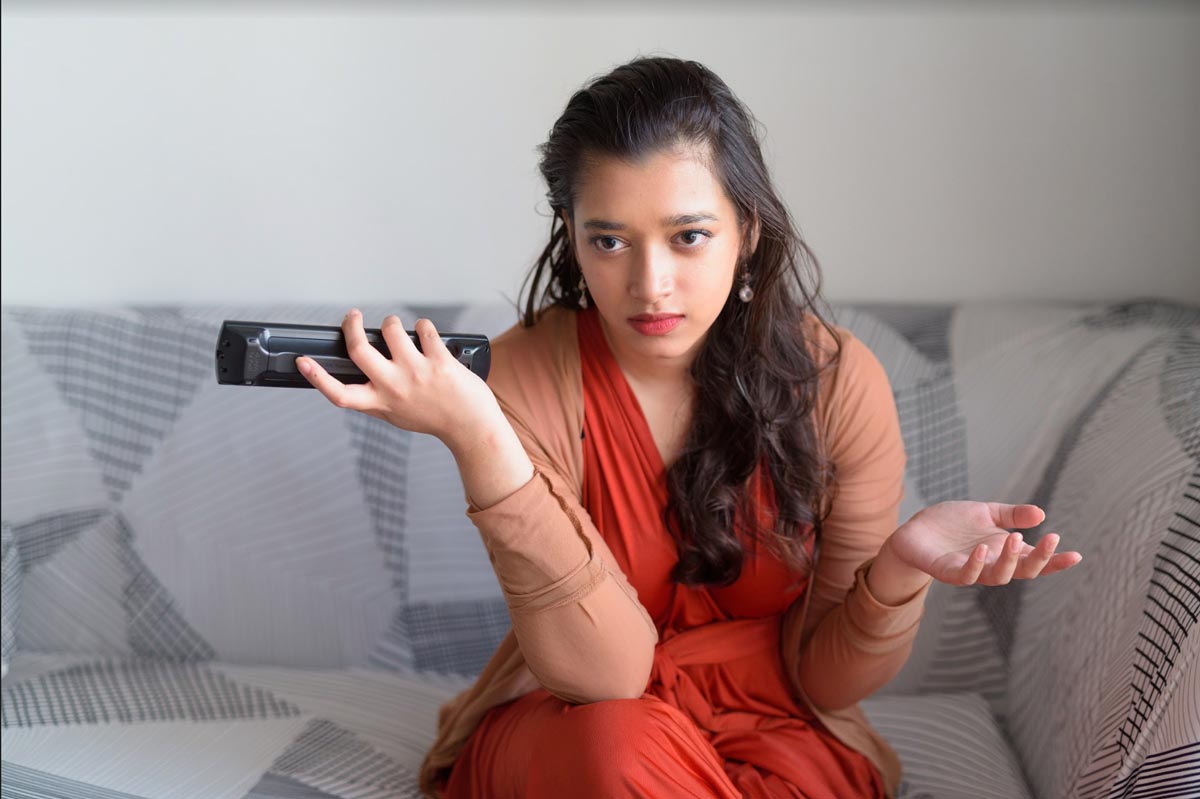 3. Third-Party Mobile App
An excellent option to stream Hindi shows online and while you're on the go is to use a third-party mobile streaming app. This type of application tends to have similar features and services as its TV app counterparts. But, the functionalities tend to be ideal for small screens. 
Note that mobile app stores may have several dozen Hindi show streaming apps available. Thus, it might take a bit of trial and error before you can find the right third-party mobile app that plays your favourite Hindi TV shows.
4. Flash Router
A flash router can be an excellent investment to watch Hindi TV serials from Australia. This device has the features of a conventional Wi-Fi router, but it has a built-in VPN. Therefore, you might not need a third-party VPN service to help you bypass geo-restrictions from certain online streaming portals. 
Still, a flash router can be an expensive investment, which means it might not be a suitable option for Hindi show fans who are on a tight budget. But, if you have the extra cash, this tool may help you hit two concerns at once. First, you may now enjoy watching your favourite Indian serials without worrying about geo-restrictions. Second, you can now experience the joys of watching these shows wirelessly.
Additional Information
If you use a VPN, note that you can take advantage of either free or paid services. Both options have their respective pros and cons.
First, as its name implies, free VPN doesn't require you to spend a single cent to take advantage of its IP address-encrypting services. However, you might encounter subpar speeds and you might experience some stability issues. On the other hand, paid services tend to have fewer problems regarding streaming speed and stability. However, you might need to pay premium costs to take advantage of these high-quality benefits.
Conclusion
You can use a VPN, flash router, or third-party applications to watch Hindi TV shows from Australia or relatively anywhere else on the planet with stable Internet. The options outlined in this article should help you watch your favourite Indian TV serials without worrying about geo-restrictions.