Summary
HEUNIT is designed to be a versatile robotic arm both for professional and personal use. It is the perfect assistant, especially when you are inventing new plans and ideas. It's an all-in-one package that can print in 3D, draw, engrave, cut, and even sort out materials.
Pros
Sleek design
Equipped with cutting edge AI
Multiple functions and features
Cons
May need programming skills or background
They say it's impossible to do two things well at once but with HUENIT it's easy! Finally, an extra arm that you can rely on. Precision is everything, especially when you are working on engineering, design, and even in cooking. Let an AI-powered robotic arm help you achieve your goal and create the best output.
Need something sorted out? HUENIT can do that for you too. Aside from being an extra arm, this device also gives you an extra pair of eyes to help you with other chores like sorting materials.
Scribble down your next project plan and let HEUNIT be part of your workforce. 3D printing, laser work, drawing, writing, and sorting – HEUNIT can do it all for you.
If you don't have time to read the full review, click on the links below to skip to that section:
Overview
Since the dawn of Robotics, there has been a lot of helpful robotic arms that have been created by many engineers and tech enthusiast. Today, we're witnessing one of them make its way to the market.
As its creators say, "HEUNIT is the only assistant you will ever need." With what it can do, this robotic arm is, definitely, the perfect assistant. It has four (4) main skills that you can make total use of or you can just use it as a basic robotic arm; Hook in its creator tool and let it work on whatever. Need an extra arm to continue stirring while you cook? Heunit can do that for you.
Sometimes, we choose to work alone but we have to admit that we still need someone to rely on to give us a helping hand. HEUNIT can be your buddy. It has voice recognition and above all things, it won't stray from your instructions.
Features
As mentioned, HEUNIT is equipped with four (4) specific skills and each comes with a switchable tool: 3D printing, laser engraving, suction tool, and creative tool. It comes with a responsive AI camera as well. Each skill will be discussed in detail:
Features
3D printing
3D printers are new to the tech scene but it has already taken the world by storm. HEUNIT is not an exception to this. This robotic arm is equipped with a 3D printer module with an auto-leveling function. It comes with a 40W heater, dual cooling system, and can use PLA, ABS, and TPU filaments.
Laser engraving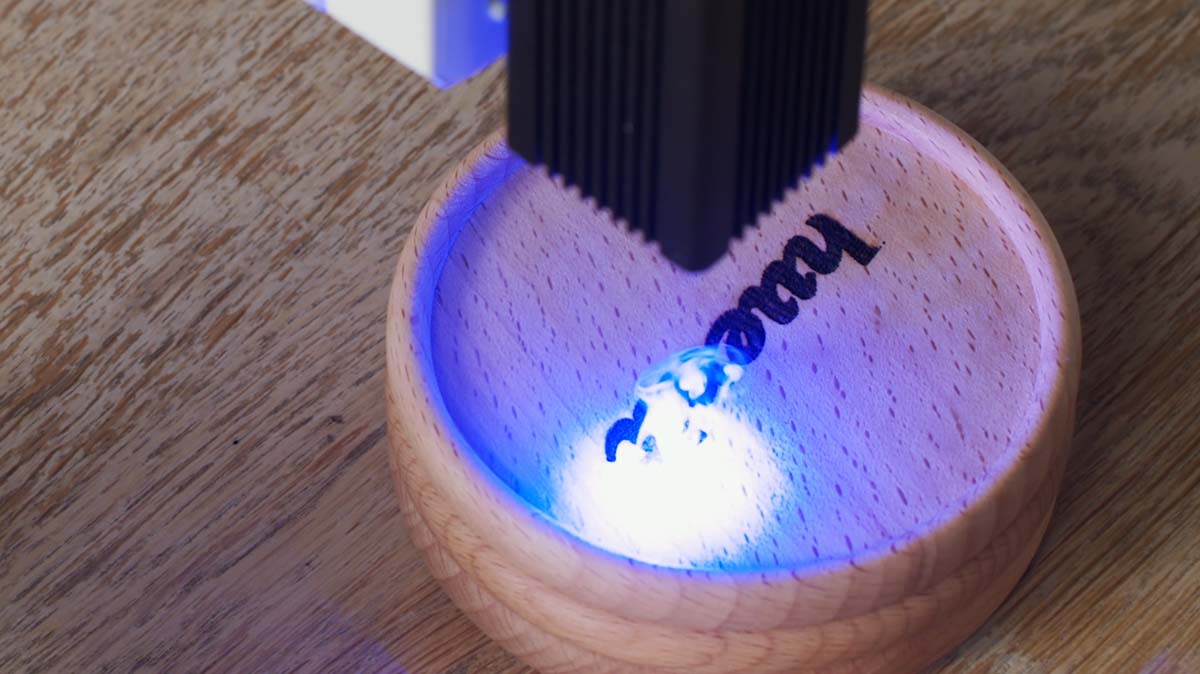 Engraving has come a long way since its popularity at engraving names and brands on products. Laser engraving has become a popular trend. Tech companies make great use of them. HEUNIT is equipped with a high-power laser (2500 mW) with an automatic cooling system.
It can also cut various materials, aside from being able to engrave. It can work on the following materials:
MDF
Balsa
Paper
Wood
Fabric
Leather
Plywood
Foam paper
Anodized Aluminum.
Suction
HEUNIT has a built-in suction pump. With its AI camera system, it can identify objects, differ them from one another, and sort them into groups as you desire. It can rotate 180 degrees because of its built-in servo monitor.
Pen holder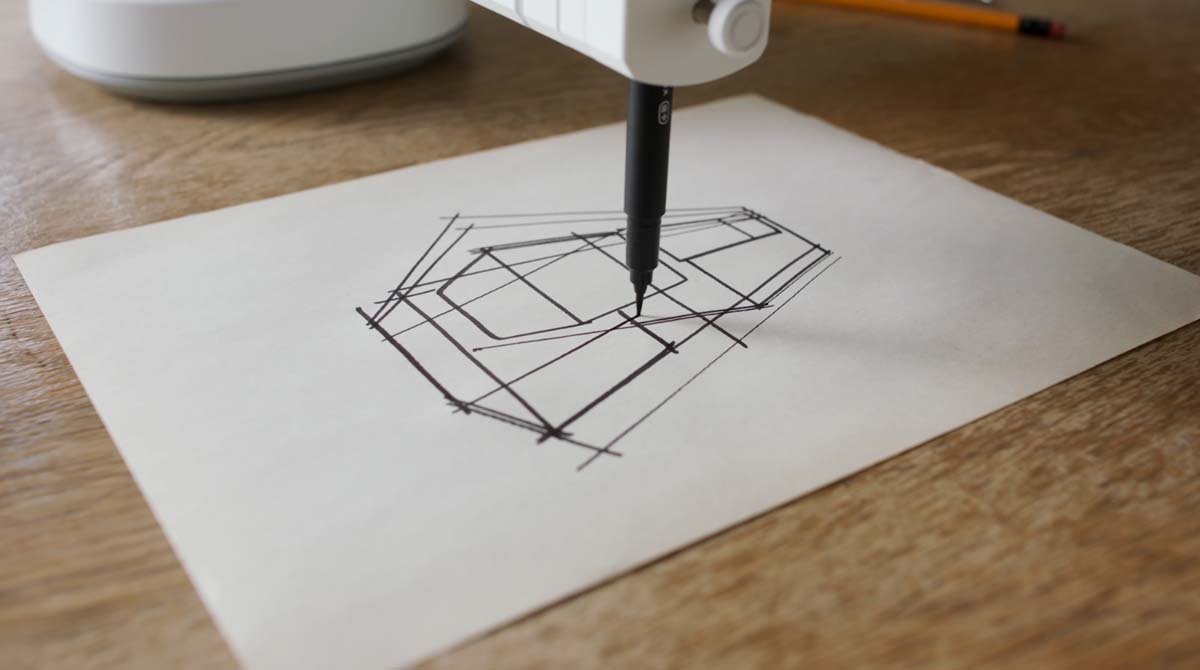 Need to design a plan or make a drawing? HEUNIT can do exactly that. This robotic arm has an attachable pen holder module. Place a pencil or a colored pen in, input the task, and HEUNIT will take it from there.
Creator module
Aside from its programmed modules, HEUNIT provides user customizing modules. You can design modules like a holder for stirring, a cell phone holder, or even a cup holder for your coffee. As mentioned many times in this article, HEUNIT is the perfect assistant; it can hold your coffee for you.
Auto Tool Change and Easy Tool Replacement
Replacing one tool module to another can be done in two ways: manually or automatically. The modules are not screwed in. HEUNIT makes use of electromagnets to attach and detach the modules. You can do it yourself or you can program HEUNIT to change it for you.
With its auto tool change, this robotic arm can take on the workload of 2 -3 normal robot arms. Just place the modules nearby.
Specs
Robot arm
Power supply: 100V – 240 V, 50/60 HZ
Power in: DC 24V
Communication: USB/ UART/WIFI/BLUETOOTH
OS: Windows, macOS, Chromebook
Precision: 0.1 mm
Speed: 500 mm/s Max
Axis: 4
Payload: 750g max
Reach: 390 mm (without module)
AI Camera
Processor: Kendryte K210, 400 Mhz 64-bit Dual-Core (RISC-v)
Image sensor: 2.0 megapixel
Display: 2.4-inch touch display
Communication: 1 programmable button
Button: 1 reset button
Port: USB-C, UART * 2, MicroSD, USB.UART
Power in: DC 5V
Laser
Power: 2500 mW
Max cutting depth: 8mm
Working range: R425 mm x 220°
3D Printer
Hot-end Power: 40W
Build Volume:
Basic mode: 150 x 150 x 200 mm
Pro mode:  R425 mm x 220°
Resolution: 0.1 mm
Suction
Rotation angle: 180 degrees
Cup size: 5mm, 10mm, 15 mm
Pen holder
Pen diameter: any pens under 15 mm in diameter
Creator module
Connecting module: M3 bolt hole * 4
Port: UART/24V/5V
To control all of the amazing functions of HEUNIT, you can use block coding, python, Arduino C++, and G-code. It can also be easily connected with Arduino or Raspberry Pi through UART communication.
Meanwhile, you can also make use of your mobile devices. HEUNIT supports Wi-Fi and Bluetooth. You can create IoT functions through the web or control the device via Bluetooth.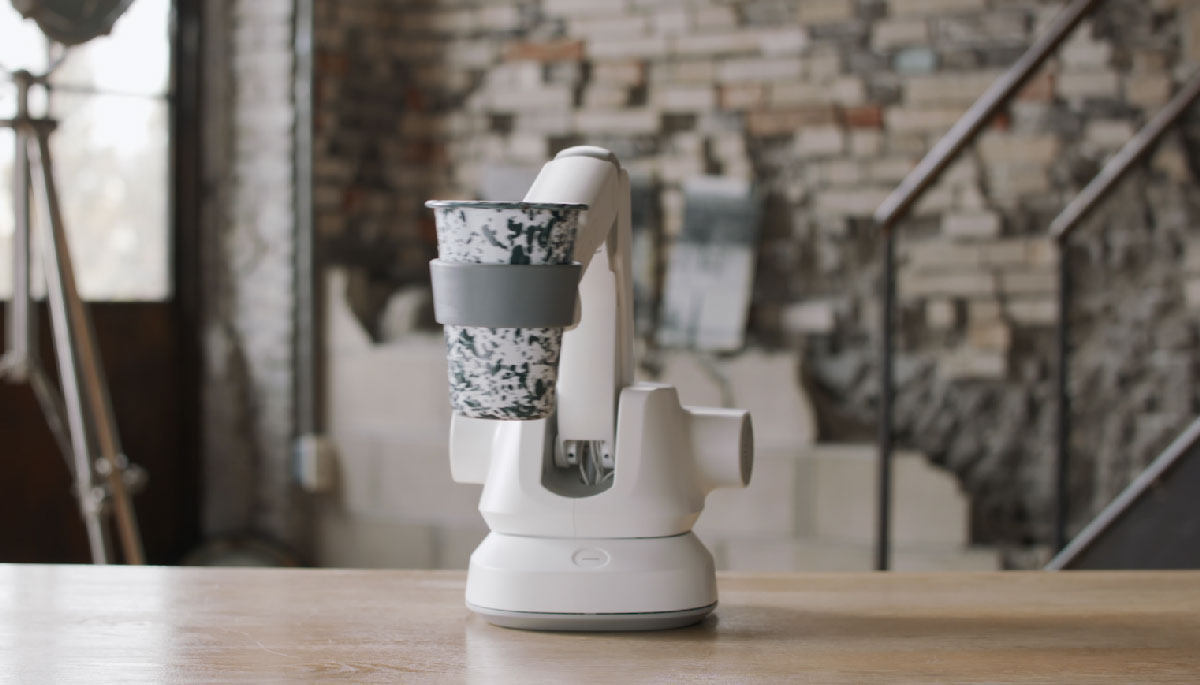 Final thoughts
Let HEUNIT be part of your next invention success story. It's like looking at a story from Hero Big Z or Wall-E — or any robot-related animated movie. It is a device worthy of your time and money. Be productive even without a team.