You don't have to be a genius to see that IoT is a high growth industry, with data sharing and connectivity peaking like never before – so who wouldn't want to get in on the action? The trouble is, you have to bring a lot more than hot air to contribute to the IoT scene and it's not just a simple case of studying the landscape and making a measured move, but it's certainly not impossible. Let's look at why this industry is expanding faster than others, and who the leaders are in this landscape.
What is IoT and how does it influence our day-to-day?
You'd be mistaken for believing that IoT is only utilised by the younger generations or those who embrace and revel deep in tech innovation, as IoT is now as absolute as you can get. In fact, it's become something of a North Star for Australian app developers due to the huge uptake and opportunities for all demographics with IoT integration becoming something of an assumption. Every time you turn on your lights or air conditioning using your smartphone, or find a better route in traffic, or even just count your calories and steps during the day – you are taking advantage of and contributing to IoT. IoT is an enormous network of connected devices with embedded sensors that gathers, shares and optimizes your user experience by using your data. It's also not just smartphones connected, but also appliances, cars, barcodes, watches/wearables, ATM's, traffic lights and so many other technologies in our environment. 
Let's see what this looks like in real-time in an example scenario of you ordering a portable heater online through your smartphone. The retailer gets the notification that you have ordered the heater, and when it comes off the production line it is assigned a barcode. That barcode communicates to the retailer that it is sold, and to the buyer that it is on its way, with both parties able to track its journey and lodge communications. When it arrives, the delivery scans this barcode as delivered, and the retailer can retain that data and refer to it if and when an exchange is required, or to contact the buyer with routine maintenance based on when it came off the production line. In fact, the very delivery truck that carries the heater is relying on IoT to alert the driver of when the car needs a service
How can you get in on the IoT action and where do opportunities exist?
It's safe to say that things are steadily advancing in IoT, but some user experiences are far from perfect. The opportunity exists in better developing the common language between these devices so that there are no broken links or incompatible collaboration. How many times have you experienced a delivery missing in action, or had your car GPS fail to pick up on an accident up ahead? Ultimately, the devices and their IoT embedded sensors should be working together, and feeding into better-automated communication with the user.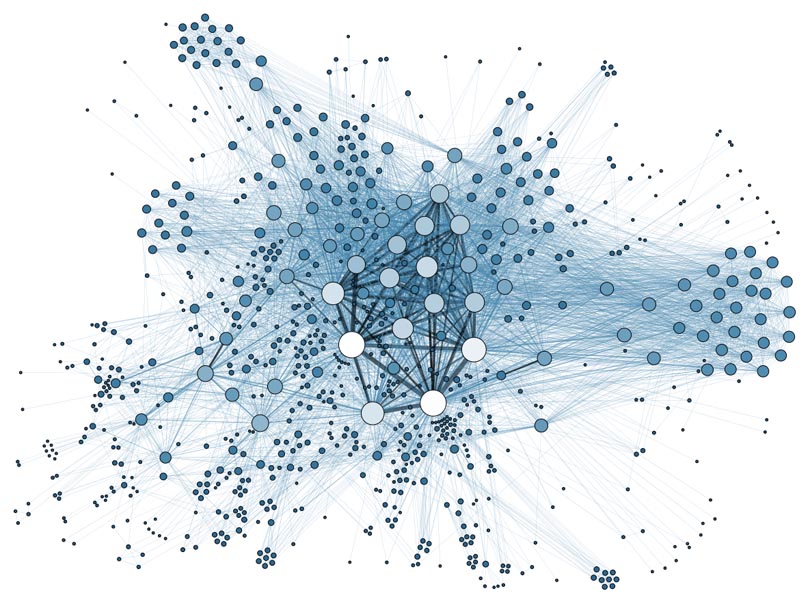 One could also argue that the theory needs a closer look too, as automation developments need to be valuable changes, and so we need to spend more time analysing the huge data sets we have generated from the IoT. Retailers and services can also mitigate faults and operational bottlenecks by having a realistic understanding of the journey and lifecycle of these decisions, adapting and learning from the data. What if innovators started their process by consuming this data and then bringing a product or service to the market based on the wins and fails of on-market experiences, rather than relying on softer research tool?
What are the parameters you should be assessing before bringing an IoT concept to the market
Alright, now that we have a greater understanding of IoT, let's get to know the hallmarks of a smart investment opportunity or an IoT idea worth pursuing. Some leading IoT names you might be familiar with are Inspire, Enovo, Samsara, Tive and Xage Security. If you are a designer or ICT professional looking to bring a similar solution to the table, here are some questions to ask so that you stay on course and create a valuable addition to the market.
Will it allow industries to adapt?

Is it required, or simply a 'new' function?

Can this be imbedded in items that already populate our environment?

Can this information be put to work, and revenue-generating?

Will it abide by and integrate with the common language of devices already connected to IoT?

Does it/will keep data secure?
It's also a great exercise to map out the trajectory of a successful IoT concept that is already a part of our everyday life and glean some wisdom from that approach. You might choose to study the evolution of the ATM and its initial core function of providing money and giving a current balance in real-time. There is a method to the madness, so get comfortable with the method first before you attempt the madness.
~
As is often the case with these iconic apps and ICT solutions, they improve the existing infrastructure and allow for a frictionless experience for all relevant stakeholders. IoT is a high growth industry, so refocus your gaze here and spot the opportunities when they come.