Whilst initial reports on the iPhone 11 have been about as intriguing as used tissue paper, we thought we'd take a closer look before completely writing off the new iPhone 11. Over the years, the iPhone has broke boundaries as regularly as people break KitKat's. However, it doesn't look like they got past too many boundaries this time around. Has Apple finally reached its limit?
In this short review, we're taking a look at some key features to be mindful of when considering the new iPhone 11. If you're wondering whether you should slap down that $2,000 AUD to upgrade your current model, keep reading to find out more. Don't forget to hit us up in the comments with your thoughts. We want to hear everything from what you expected from the new iPhone 11 to any Apple gossip you've heard through the grapevine.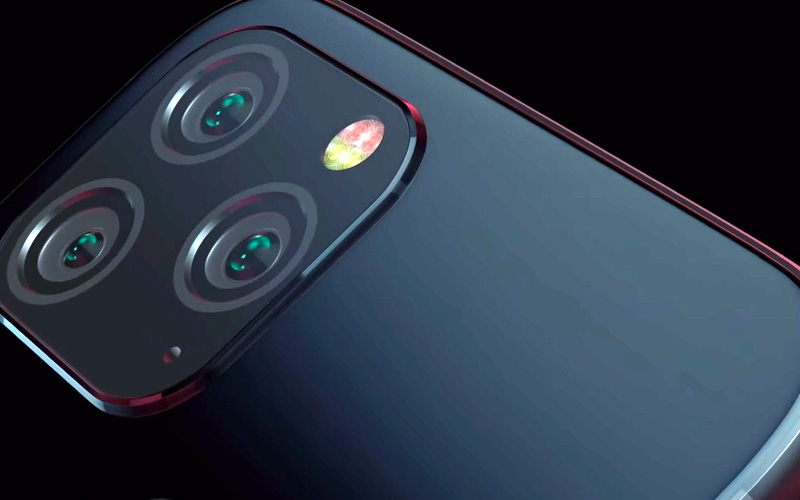 1) Let's Talk Camera's
Apple is currently yet to refute the allegations that they stole the idea for their camera from a 3-burner kitchen stove. Suspicions are still high after the uncovering of the MAC cheese-grater conspiracy. But jokes aside, the camera has two (three for the iPhone 11 Pro) lenses which allow for six stunning new camera-modes that you will come to love. Yes, you have to pay extra the additional camera lens. What next? A new charging cable that's exclusive only to this particular model? (Te-he-he)
Whilst two to three lenses sounds like a photographers dream, the bulkiness of the camera works against the sleek and metallic style which iPhone lovers have come to adore. Get ready for the lens to stick out like a sore thumb, and take on scratches like nobody's business. Any new iPhone11 Pro owner is going to need an iPhone 11 camera skin or full body screen protector immediately before they lose that hi-def crisp resolution to lens scratches. Now whilst a protective case is often the go-to for most expensive smartphone owners, there is something just so charming about leaving it all bare.
iPhone 11 New Camera Modes
As for the new camera modes, you can look forward to the following:
Enhanced Night Mode.
Wide.
Ultra-Wide.
Telephoto (11 Pro & 11 Pro Max only).
We won't get into the first 3 modes as they are pretty self-explanatory. However, for those of you looking to buy the iPhone 11 Pro or Pro Max, you're in for a treat. A telephoto lens is designed for photographing distant subjects like wildlife and sports events. They are also used in portrait photography. One thing we've always disliked about mobile photography is the instant graininess that appears the moment you zoom into your shot. With a 52mm focal length and optical image stabilisation, your action shots are about to get wilder!
Overall, the new camera systems are absolutely top-notch.
2. Amped Up Hardware
As with any advancements in hardware, you can expect to see a larger digit tacked to the end of a series of letters. The new iPhone 11 is no different from the internal chip rising from A12 to A13. So how do we know they've changed more than just the name? Simple, Apple boasts that the new iPhone 11 will be 20% faster in all of their advertising. Ta-Daaa!
Whilst easily convinceable the minute big brands throw numbers around, we were not so assuming. We tested both the iPhone 11, iPhone 11 Pro and iPhone 11 Pro Max and was somewhat underwhelmed. Whilst the iPhone 11 definitely feels slightly smoother, the chip should have been called A12.5. The speed increases are not enough to take your breath away and of course the more apps you load, the slower it will become. It's definitely starting to look like the tech we're seeing in the new iPhone 11 is just a little more advanced. But this is nothing compared to what Apple's done with the software.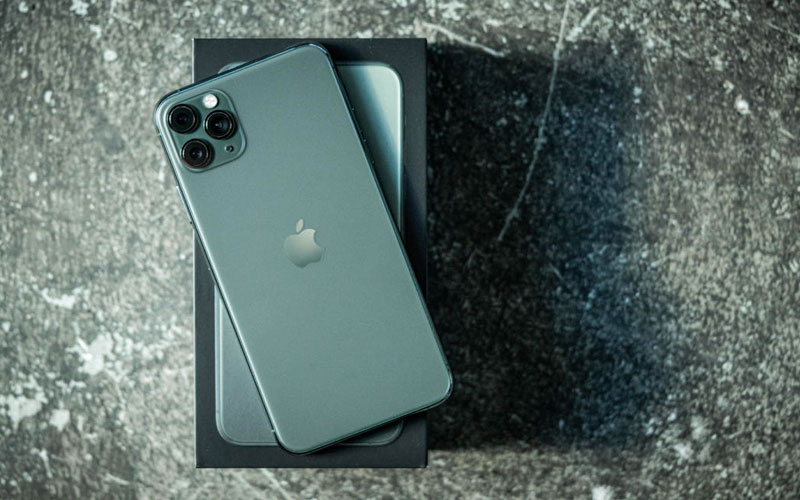 3. Streamlined Software
Apple's new operating system, IOS 13, see's some new features which include enhanced security and additional privacy settings right off the mark. But that isn't even close to what Apple has got planned in the coming months. IOS 13 is simply faster than its predecessors and has more to offer than you can imagine. Some of the new additional features include a new system-wide dark mode, powerful and versatile photo editing options, and a faster, more efficient face unlock. Not to mention a new map view that will drive you crazy with its accuracy. Even Siri got a new makeover!
While the outward appearance of the iPhone 11 Pro Max isn't significantly different from those of the past, the software features available turns this phone into a (not so) hidden gem. IOS 13 is the future and you better believe you're going to need a kick-ass phone to keep up with what's in store for the software.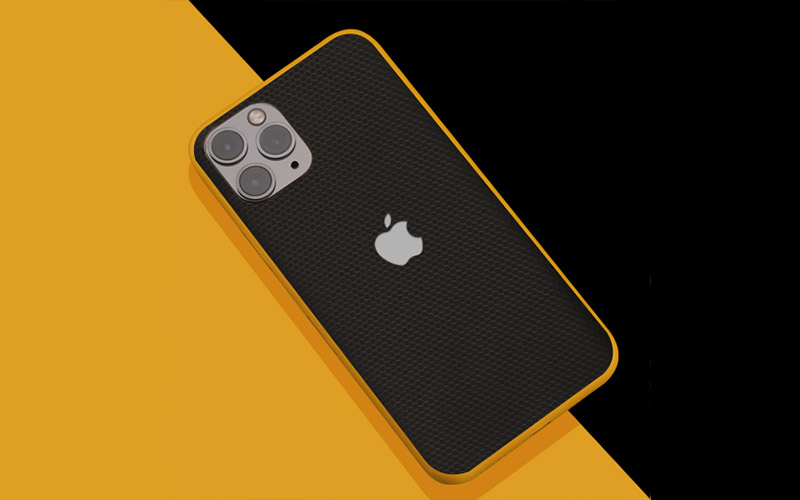 4. Intelligent Inside; But Not As Much Outside
The iPhone 11 body is made of Anodized aluminium and is beautiful to look at because of its ornamental finish. But the soft metal is not suited to take on scratches or impact. Most new iPhone users will find themselves flocking to iPhone 11 skin makers like Gadgetshieldz and other iPhone 11 Pro skin makers for options to protect their phones. Apple enthusiasts would enjoy remaking their iPhone in their own image with an iPhone 11 Pro Max skin.
But true phone lovers would prefer not to sully the inherent beauty when they buy the iPhone 11 and end up buying a 360° iPhone 11 screen protector that also offers camera lens protection. The iPhone 11 Pro Max screen guards are a more novel way to keep your phone safe when you actually like how your iPhone looks (however unlikely that maybe). However, it's imperative to know that when owning an iPhone, you best think of what you're going to do to stop getting scratches on your phone.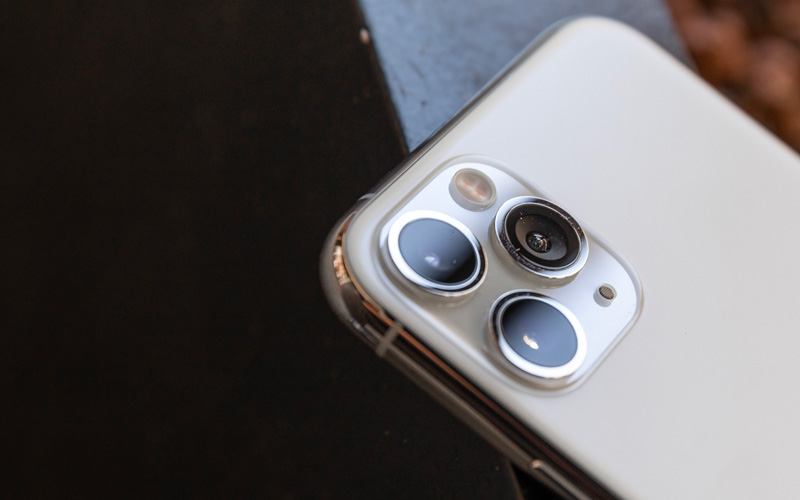 Should I Buy The iPhone 11?
At first glance, the iPhone 11 has a design that makes you wonder who dropped the ball during their meetings. The Apple flagship has been the butt of stove jokes, pan pizza jokes, and even NSA jokes. But in this case, people need to take a closer look at exactly what the iPhone 11 can do. If someone who likes Apple for its style and luxury then the iPhone 11 with an iPhone 11 skin to cover up the camera may be of interest.
However, if you're someone who enjoys feature-rich phones then you can be assured that the iPhone 11 will not let you down. Should you buy the iPhone 11? Yes, we'd say it's worth the expenditure. But prepare to buy a protective case as well. The combination of the A13 Bionic chip and IOS 13 brings forward a level of performance and functionality that could actually scare away Apple's competitors for good. Yes, there's very little that compares right now to the iPhone 11 at present.