Despite readily available cloud storage solutions such as Dropbox & Google Drive, USB flash drives still play a prevalent part in today's society. As a handy, convenient and must-have device for those who prefer an extra backup or offline storage, USB's are here to stay. Founded all the way back in early 1999 by Netac Technology's, the USB flash drive of today in naturally way more advanced. What used to only store 8 Megabytes can now hold up to 2 Terrabytes and get up to all sorts of other tricks.
Even though the USB sticks have been around for decades, knowing which USB flash drive is best for your needs can still be difficult.  Some are too expensive, whilst others may need replacing before the ideal due to poor quality. In this article, we're breaking down 6 ways to ensure that you're on the right tracks to finding out which USB flash drive is best for both now and the future.
Read on to find out how to never make the wrong purchase again!
–
1. Size of the USB Flash Drive.
In the USB world, size really does matter. Available in a variety of sizes starting typically from 1GB up to a massive 2TB, you're bound to find the right one for you. However, like most things in life, the cost also increases with the amount of storage space that you'll need. So it is therefore essential that you don't overspend on storage that you don't require. For example, if you are storing a backup of Windows, you'll need 8-10GB. However, multiply that 10 fold when you plan on storing all your videos on the same drive too.
Planning for both now and the future is always a good idea.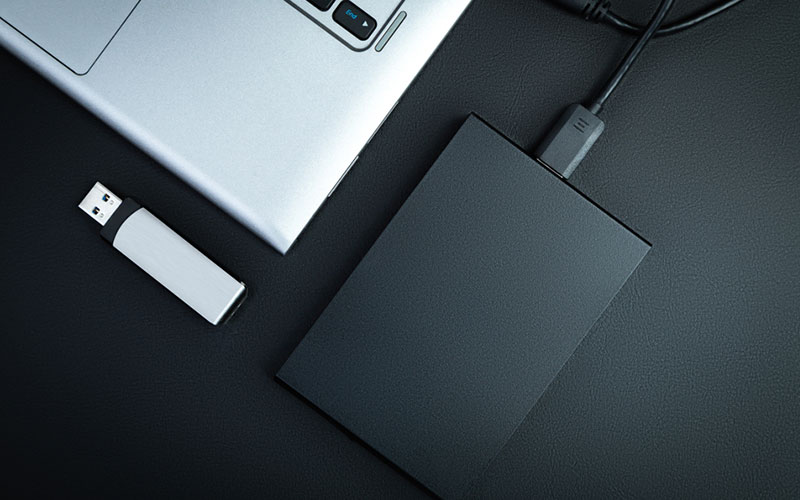 2. Computer & USB Specifications.
With so many options available, the likelihood of you toying between a couple of options is high. If you do come up with similar flash drives there are a few final checks you can make to solidify your decision. A common misconception is that the more you spend, the faster your USB drive will be at writing files.
But this is not always the case.
If all options in your shortlist make use of USB 2.0, consist of 32GB storage and are created by the same brand, then you should also check your computers ports. It dictates how the drive is going to perform. USB 3.0 is usually faster than USB 2.0. However, if the computer port only supports USB 2.0 then the transfers will happen at that speed itself which is 15 MB/sec – much less when compared with the 100 MB/second of USB 3.0. We're not talking about super high-end computers with specifications to match the pc requirements of the oculus rift – USB sticks are typically quite low maintenance as a whole.
If you're looking to back up a lot of data before recycling your old technology, you'll definitely want the faster USB 3.0 if your computer can handle it! But we're not talking about a super high-end computer that

3. Security of the Flash Drive.
Typically, data stored on your USB flash drive will be sensitive and so security is another factor that should be considered. For accessing an insecure USB flash drive, all someone has to do steal the drive and plug into the port. Pretty much anybody can use the drive if they physically have it to hand. While it is possible to protect each file with a password, a better option is protecting the entire device with the help of a pin number. If you are concerned with the data security, it is a must that you choose a new USB flash drive that offers this type of device security. Else, if your drive is just for memes then go for the cheaper option again!
–
4. The Lifespan of the USB Flash Drive.
Just like all technology, USB flash drives also have a limited lifespan. It is estimated, however, that a standard USB drive can be written up to 2000 -1,000,000 times prior to failing. You're typically looking at several years of usage so any investment will be worthwhile. Nevertheless, there are numerous factors which can cause the USB to fail.
For example, problems with the ejection and mounting of the device are where USB drives often fall to pieces. Ejecting the device whilst it is still in communication with your computer is a surefire way to fry your USB drive. So it is a must that you buy the flash drives that are provided by the reputed manufacturers. These typically come with a failsafe for misuse and are typically hardened veterans in the war of fast computing.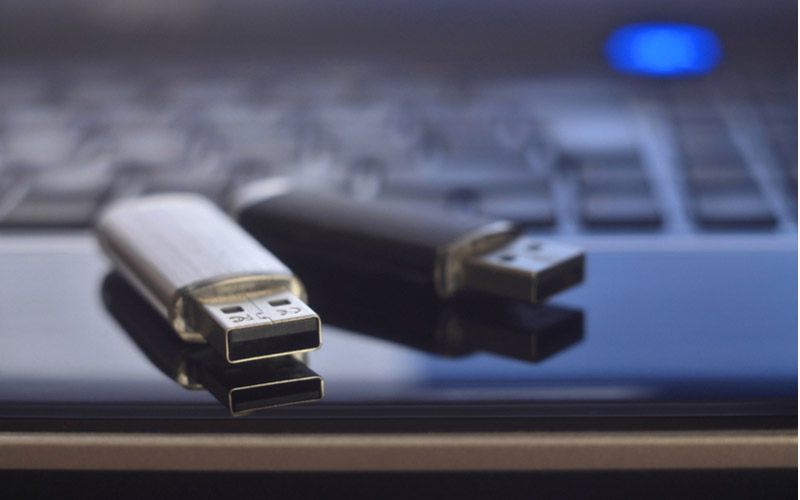 5. Brand of the USB.
Most USB flash drives today are pretty reliable. But you should stay away from cheap counterparts. If the price of something is too good to believe or much lower than the same being offered by other brands you should stop in your tracks. A surefire way to know you're buying the right device is to always search for well-known brands. Billy Bob's USB sticks from eBay definitely are not jotting down all the facts in the fine print!
Always keep in mind that if the manufacturers are not spilling the beans in this regard, then probably those features are not great. If those features are really good, then the manufacturer usually flaunts them on the cover of the device itself. The last thing you want to do is back the wrong horse like these 12,000 IndieGogo investors of the UsBidi Charger that ended up empty-handed!
–
6. Price of the Device.
Finally, the most vital and influential factors for decision making is price. For this, compare the price of the drives and select the one that you have wanted and is within your budget. Keep it in mind that the cheapest device is not always the best one to select. You may get more bang for the buck if you choose
the right Custom USB in the long run.
The above are some of the things that you should keep in mind to judge which USB flash drive is the best and make the right purchase decision.