After taking a close look at a couple of premium gaming monitors, we've decided to feature a display that's geared more towards the budget gamer with this LG 24MP59G-P review. The South  Korean tech company has many a fantastic monitor under its belt and this one promises solid gaming performance and brilliant visuals without setting you back a pretty penny.
[wd_hustle id="66″ type="embedded"/]
LG 24MP59G-P Review
Aesthetics -

7.5/10

Ergonomics -

5/10

Image Quality -

8.1/10

Refresh Rate -

7.5/10

Ports -

7/10
Summary
For budget-minded gamers who are on the lookout for an aesthetically pleasing gaming monitor that offers above-average performance, the LG 24MP59G-P is right on the money. It may not be the most ergonomic monitor on the market and having no USB ports is always a letdown, but you'll be hard-pressed to find a display that offers this much for this little.
Pros
Impressive colour gamut
Attractive low-profile design
Very affordable
Great viewing angles
Cons
Stand offers very little movement
Contrast is lacklustre
75 Hz isn't much of an upgrade over 60 Hz
No USB ports
But as our list of Best Budget Gaming Monitors will show you, there are a bunch of fantastic displays out there at fairly low prices. So we're here to find out if the LG 24MP59G-P really is the right way to go when you're trying to save some dough.
Can't spare the time to skim through the entire review? Just click any of the links below and we"ll take you right to that section.
What is the LG 24MP59G-P?
The 24MP59G-P is part of LG's gaming monitor lineup that sports a speedy response time and a refresh rate that's higher than the average, while maintaining a price tag that's friendly towards entry-level and casual gamers. If you're in the market for a larger display, you may be interested in this variant's larger twin called the 27MP59G-P.
Of all the monitors we've reviewed, the Sceptre E248W-19203RS comes the closest to this monitor in terms of performance and visual quality, though this one will actually cost you a bit less which is always a good thing. When it comes to looks, the 24MP59G-P doesn't exactly offer anything exciting, but it is sleek with its glossy jet-black finish and its eye-catching stand is definitely prettier than most.
Editor's Note: the LG 24MP59G-P made it onto the list of best gaming monitors to buy in 2021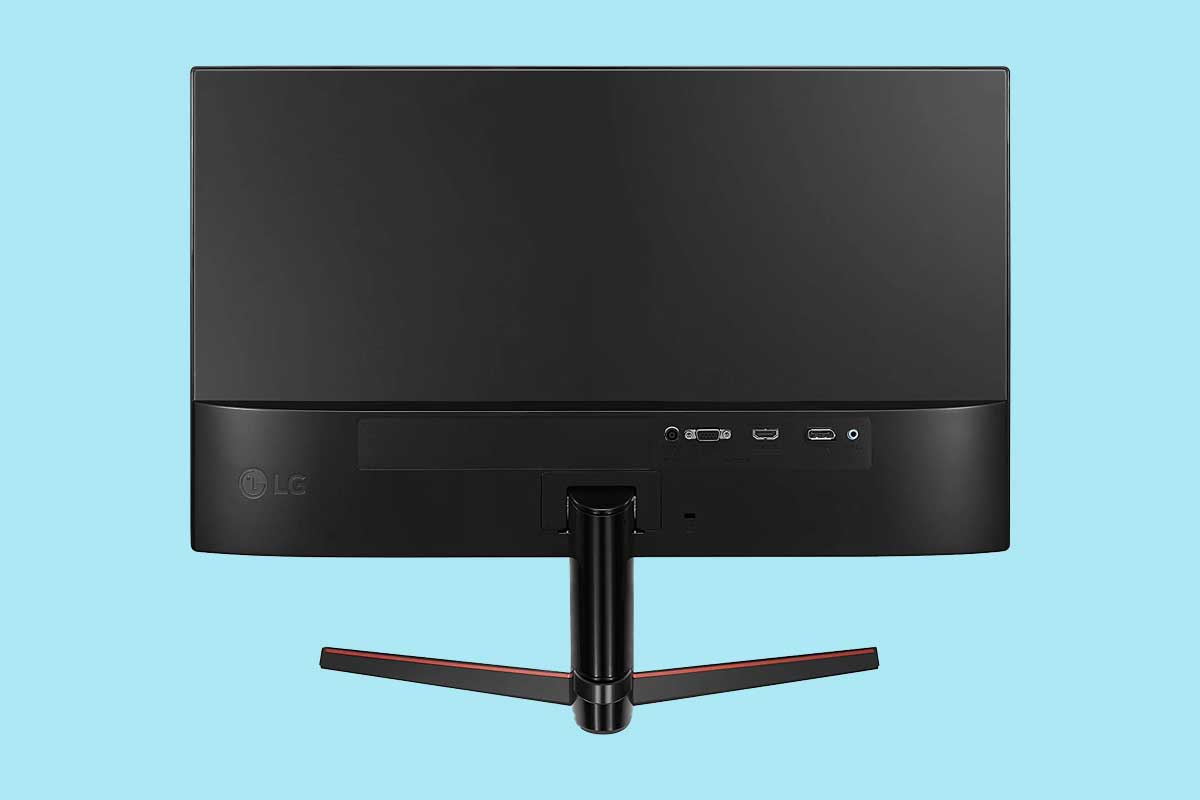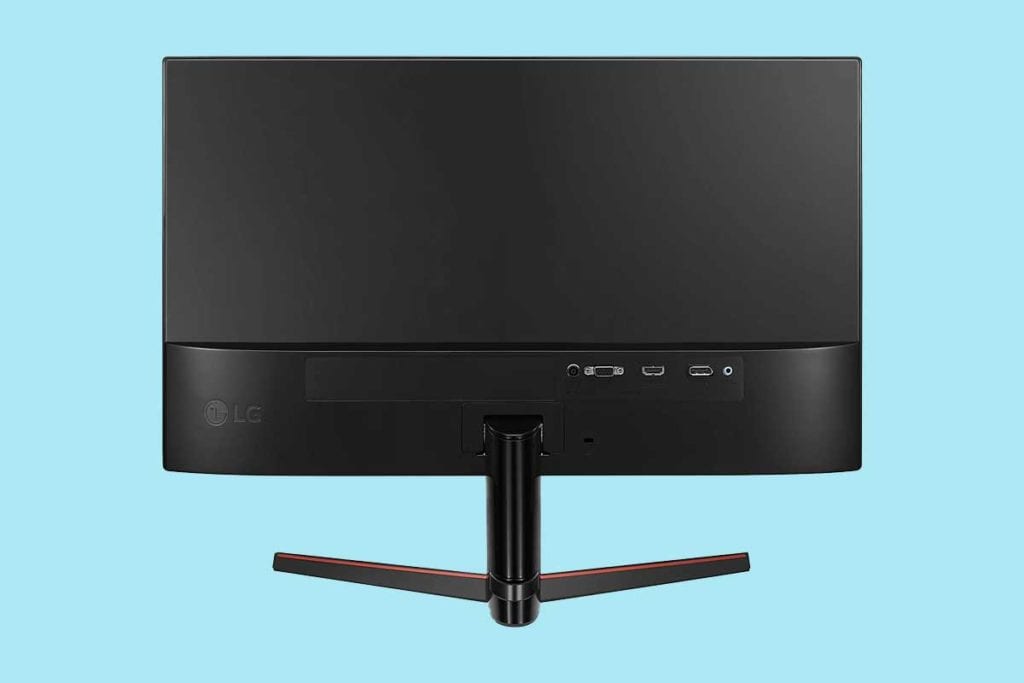 Features
Screen
With the LG 24MP59G-P, you're getting a flat 24-inch screen with a maximum resolution of 1920 x 1080, refresh rates of up to 75 Hz, and a 5 ms GtG response time. It may not be enough for mid to high-range gaming rigs, but entry-level gamers won't need much more than that.
Panel/Stand
This monitor utilizes an IPS panel which generally provides superior colours and better viewing angles compared to TN ones, though it usually comes at the expense of some responsiveness. While the display's stand is lovely to look at, it doesn't do much in the way of movement and only allows for a 2.5° tilt forward and a 15° tilt backward. No swivelling or height adjustment.
G-Sync/FreeSync
Despite only advertising AMD FreeSync support, Nvidia fans will be glad to know that the 24MP59G-P is fully compatible with GeForce cards as well.
Ports
It's a little lacking in the way of inputs, but you'll still be getting the essentials in the form of a DisplayPort 1.2, an HDMI 1.4 port, a VGA port, and 3.5mm Audio Out. It's a bummer that they didn't throw in a couple of USB slots as well.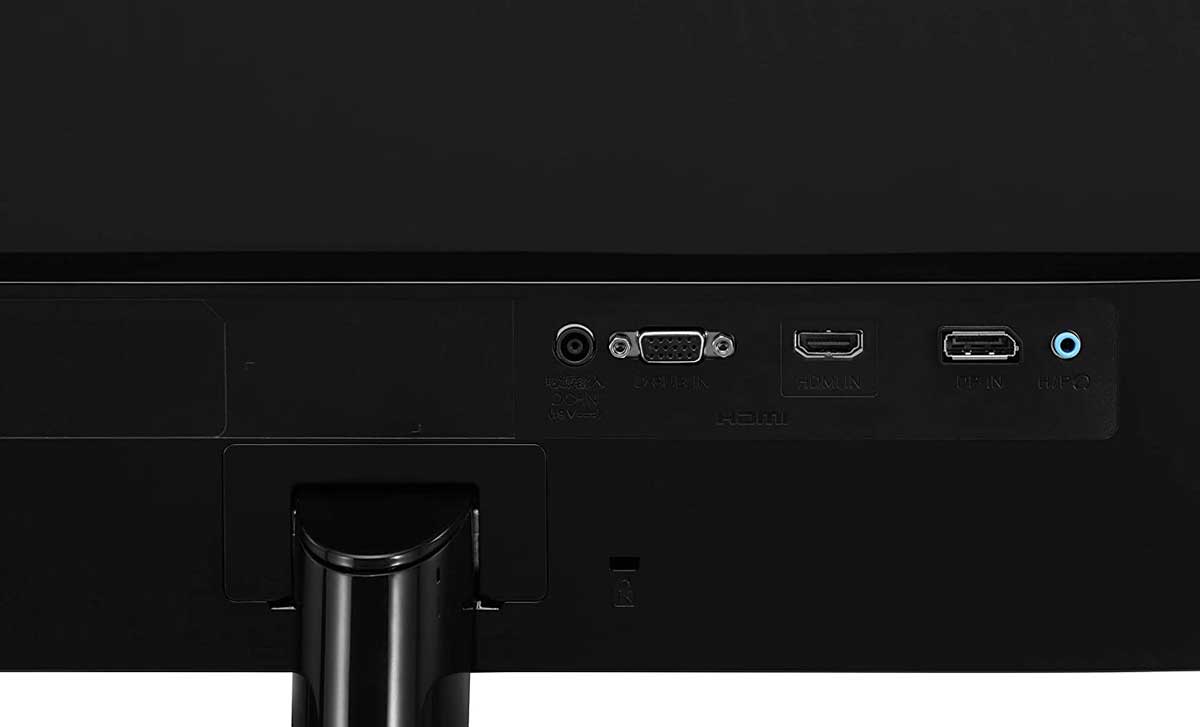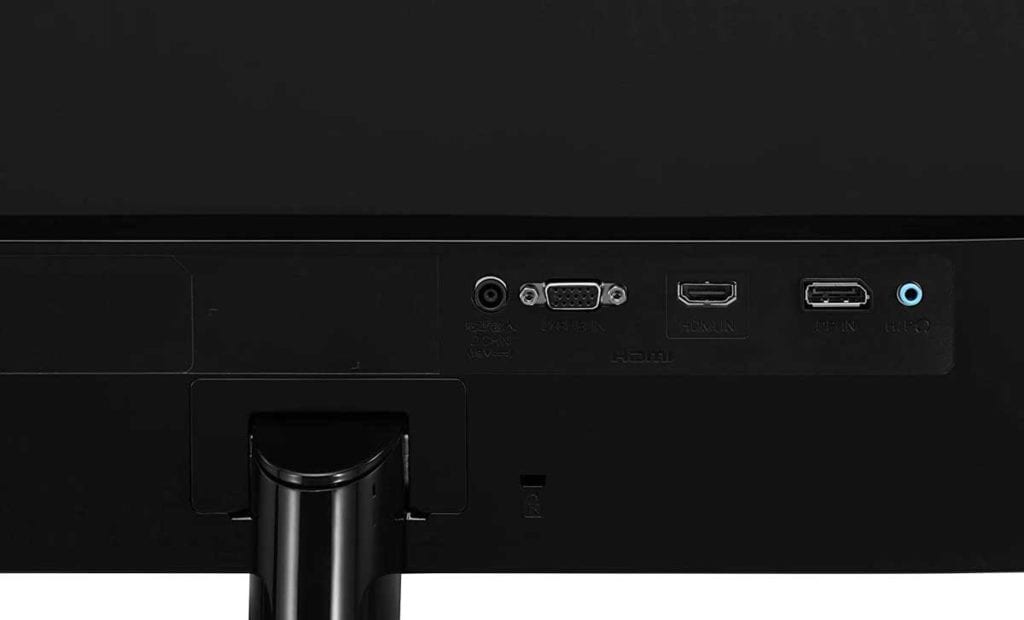 Image Quality
Right out of the box, the LG 24MP59G-P's colour accuracy is fairly lacklustre, with a significantly skewed White Balance, imprecise colours, and a Gamma setting that's all over the place, to say the least. Fortunately, all of these things can easily be fixed with a little bit of calibration, after which the colours are spot-on.
As for the colour quality, you can thank the monitor's IPS panel for its impressive colour gamut that's just shy of being recommendable for pro photo editing, but should be more than enough for gaming and watching videos. Contrast is mediocre, as expected, as blacks tend to look closer to grey when in darker environments.
We tested the display with a few League of Legends matches and the Champions looked crisp and detailed while the environments were rendered in wonderfully lush and vibrant colours. The viewing angles were also great whether you're looking at the screen from the sides or from vertical angles.
It comes with a response time overdrive feature that has 4 settings: Off, Low, Middle, and High. As with most monitors, we recommend going with the middle setting to avoid too much colour overshoot, especially since the higher setting doesn't really provide that much of a tradeoff anyways.
There are a few extra features to fiddle with in the OSD, such as a Black Stabilizer, a forced Cross Hair, and a few Picture Mode presets that cater to different video game genres.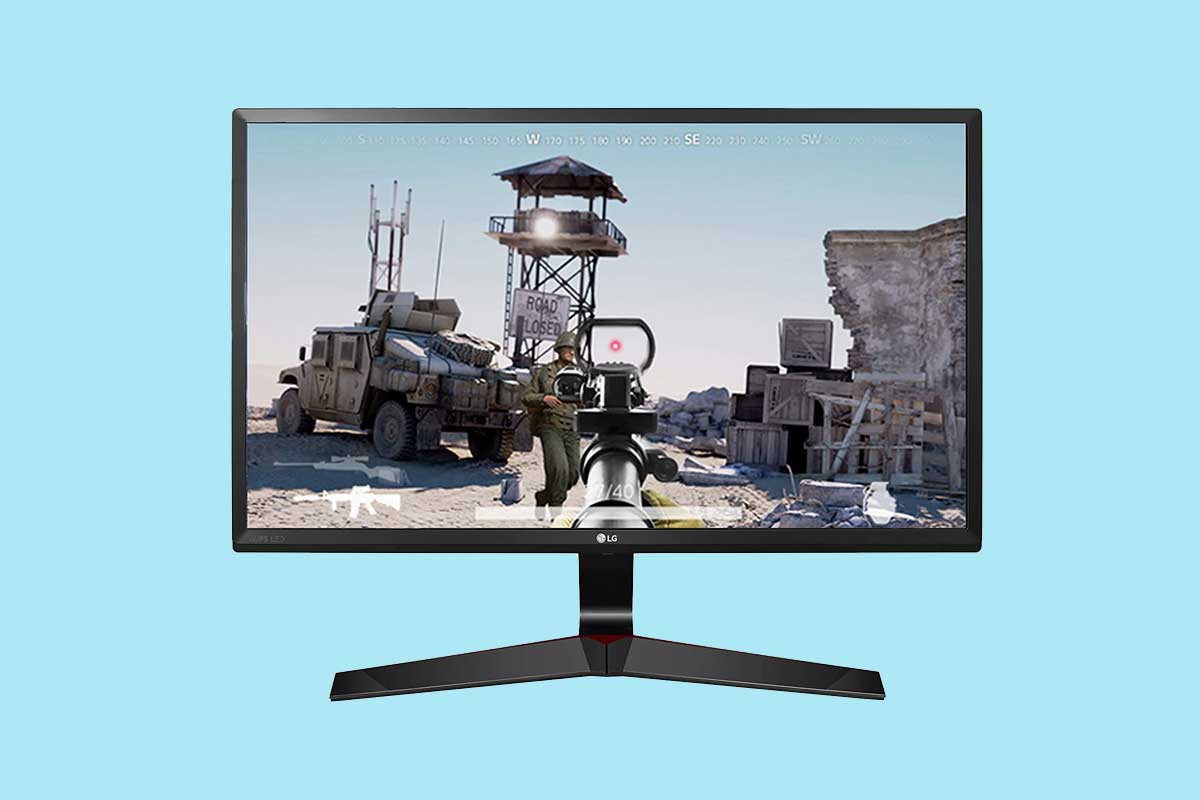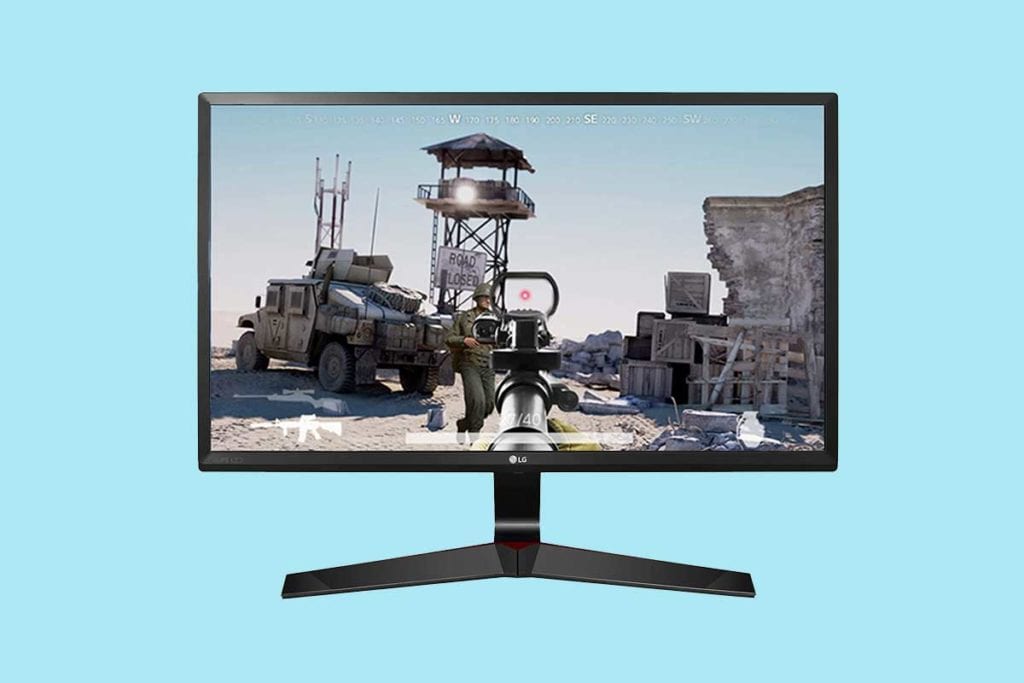 What's it like to use?
Assembling the LG 24MP59G-P wasn't much of a hassle. It comes in three pieces, the screen, the neck, and the base. All you have to do to put them together is slip the top part of the neck to the back of the screen, then insert the bottom part of the neck into the grooves in the base and fasten it with the included screw.
Its On-Screen Display is actually pretty cool, showing up on the rightmost quarter of the screen as opposed to the standard position in the centre that's usually followed by most OSDs. It's straightforward and easy to manoeuvre too, made even simpler by the fact that the monitor only has a single joystick as a control scheme and it's found along the bottom edge of the peripheral. Sometimes less is indeed more.
Aesthetics
The LG 24MP59G-P offers a nice mix of classy and edgy, with a sleek, glossy black finish all around and a wide Y-shaped base that comes with a playful bright-red strip. It's not exactly a revolutionary design but it's easy on the eyes and is likely to suit a variety of gaming rig colourways.
It's made out of reinforced plastic from top to bottom and is relatively sturdy overall, though we would've preferred that the base, at least, was made out of metal, similar to the Asus ROG Strix XG27UQ. Then again, the 24MP59G-P is a budget gaming monitor so an all-plastic build isn't out of the ordinary.
Final Thoughts
If you're looking for a budget 24-inch gaming monitor that's a step above the standard 60 Hz refresh rate and offers gorgeous visuals and a lovely design, the LG 24MP59G-P checks all those boxes with flying colours. You'll also be treated to some stellar viewing angles which is great for watching TV shows or playing couch co-op titles with your friends on either PC or consoles.
Its limited adjustability, mediocre contrast, and lack of USB ports are some pretty hefty drawbacks, but overall, the LG 24MP59G-P makes for a fantastic alternative to the Sceptre E248W-19203RS, especially if you're eager to save a few extra bucks.
Last update on 2022-05-15 / Affiliate links / Images from Amazon Product Advertising API