As of late, a number of innovations have been transforming the commercial drone space. From photography platforms to racing drones, it now appears as if there is almost nothing that these mighty aircraft will not accomplish. But who would have thought that drones could be used for crocodile spotting! In this article, we explore the new Westpac Life Saver Little Ripper Drone by the Ripper Group. Have we stumbled across the perfect use-case for drone technology?
–
Croc Spotting Drones Now Patrolling Australian Shores
While there are plenty of cool drones, a new project being pursued by the team at the Ripper Group trumps all. This exciting start-up, spearheaded by co-founder Dr. Paul Scully-Power (who also happens to be Australia's first astronaut), is currently exploring the possibility of using drones as crocodile spotting platforms.
This project initially started when the company was approached by representatives from the Queensland government, who asked an interesting question. The Queensland government asked, "can we use drones to better protect beachgoers from crocodiles?" Lucky for us, the Ripper Group answered with a resounding yes, leading to one of the most impressive drone applications we've seen in the short history of this emerging technology.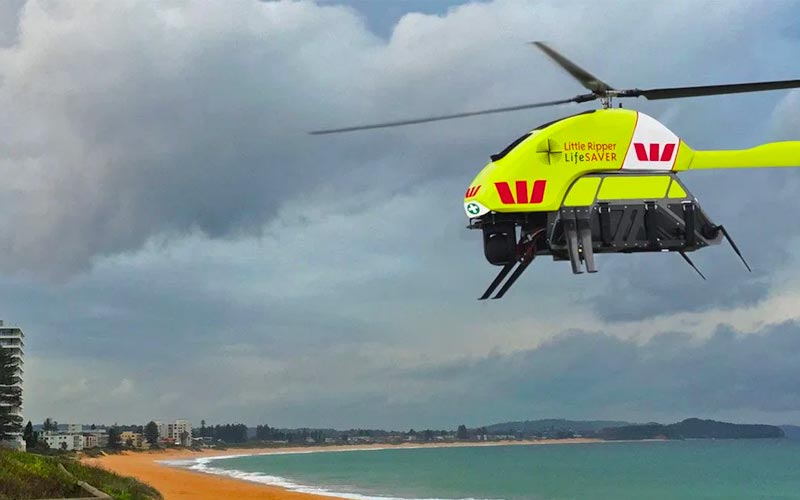 Why Does Australia Need Crocodile Spotting Drones?
In recent decades, the frequency of crocodile attacks has been rising throughout Australia at an alarming rate. Between 1985 and 2017, one fatal crocodile attack occurred every three years in Queensland. To make matters worse, non-fatal attacks are becoming more common, with the most recent case in January 2018.
Needless to say, any number of fatal or non-fatal crocodile attacks should be a cause for concern. This is precisely why the Little Ripper is being developed. The underlying crocodile tracking technology is based on experiments in shark-spotting artificial intelligence and promises to be a game-changer.
–
What's Behind These Croc Spotting Drones?
These croc spotting drones, dubbed the Little Ripper, are being designed in partnership with researchers at the University of Technology Sydney. Leveraging a cutting-edge artificial intelligence system that was initially created to detect sharks, the Little Ripper is outfitted with some of today's best technology; putting old technology to shame.
The launch of this new platform may seem unexpected, but work in the area of croc spotting drones has been going on for a while now. In fact, the current iteration of the Little Ripper project is building off of previously conducted trials. During November 2018, the Ripper Group teamed up with Surf Life Saving Queensland to explore whether or not a proof-of-concept for a crocodile spotting drone could be possible.
Results from this trial proved promising, as the prototype was capable of identifying, monitoring, and tracking the basic movements of crocodiles. These encouraging results underlined the potential use cases for this technology, which led to the full-scale efforts being pursued by the Queensland government today.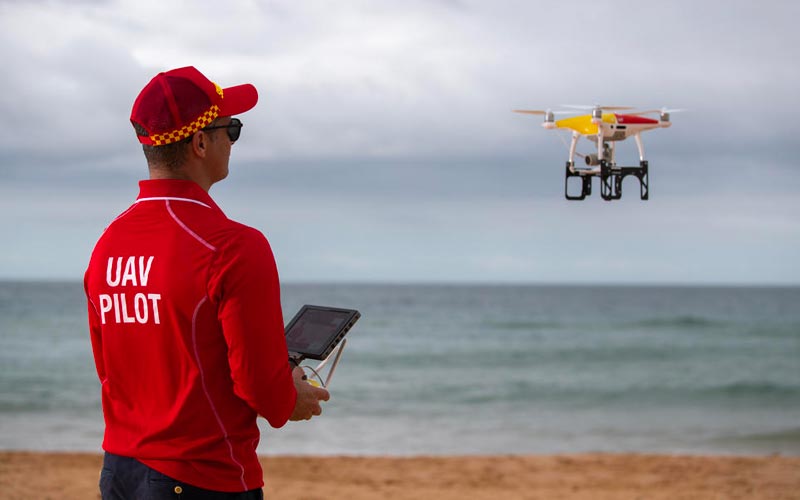 Tricked Out Drones: Much More Than Croc Spotting
While the Little Ripper drone is being heralded as a croc spotting drone by media outlets around the world, they are capable of much more than beach surveillance. At last check, the current Little Ripper model is equipped with software which can differentiate between sixteen different types of marine life.
This means that the potential exists for conservation-related Little Ripper drone models in the near future. Similarly, this new type of drone could serve as a promising life-saving platform. With a latency recently reduced from 10 seconds to 1 second, the Little Ripper can provide near real-time situational awareness to emergency responders.
The Little Ripper also features built-in siren and speaker systems, in addition to several flotation pods that can rescue up to four people in case of emergency. In other words, this is one versatile drone, with the potential to fundamentally change the nature of emergency response across Australia's shorelines.
–
How Will The Little Ripper Be Used?
While the Little Ripper isn't yet mainstream, this hasn't stopped project partners from devising a plan for implementing the aircraft. The drones will be used in a manner that will hopefully help prevent future crocodile attacks.
Specifically, several Little Ripper drones (controlled by specially trained pilots) will patrol crocodile-infested waters with a camera powered by artificial intelligence. This will allow the drones to quickly identify crocodiles and distinguish them from other forms of marine life.
About twenty surf live savers throughout Queensland will be trained to operate the drones, with patrols regularly conducted from Mission Beach to Port Douglas. Information collected from the drones will be used to track the size, location, and behaviour of crocodiles around beaches. The hope is that these preventative efforts will assist authorities in quickly responding to crocodile sightings, which should help to better protect beachgoers.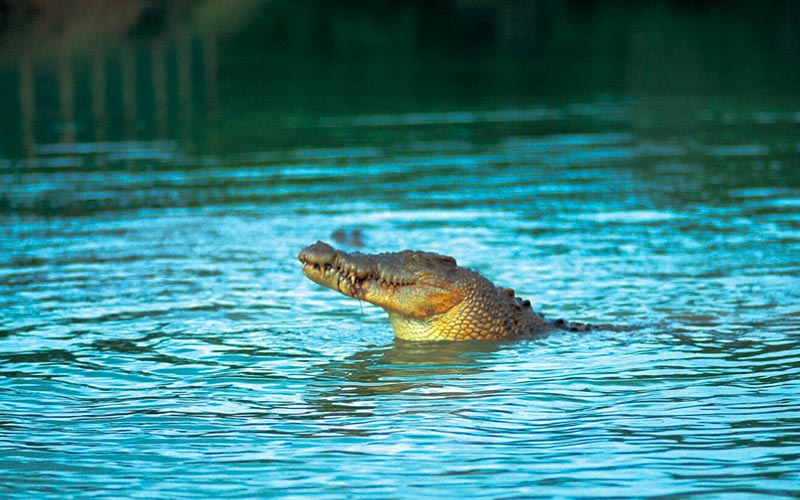 Croc Spotting Drones: Part Of A Larger Initiative
The introduction of these drones is part of a broader government program called Crocwise, which aims to educate communities and improve awareness. In addition to preventing deadly attacks, it is hoped that the data collected will provide a better-understanding of crocodile populations.
This could prove to be equally important, as a better understanding of how crocodiles function throughout Queensland will assist in preventing future attacks. More importantly, these efforts should help to calm the concerns of tourists, who are growing increasingly concerned about Queensland's crocodile threat.
–
Protecting Queensland's Beachgoers
As previously mentioned, experts hope that this new technology will help to prevent crocodile attacks from occurring in croc-infested hotspots. With the Department of Environment citing twelve fatal attacks in recent decades, the need for this technology is clear.
Looking forward, the Little Ripper could be set for mass export. The company's founders have cited interest in their new technology from many countries around the world, including the US, India, and South Korea.
While it may take a little more time for the technology behind crocodile spotting drones to fully mature, the practicality of this breakthrough is apparent. From saving lives to improving conservation, the Little Ripper drone will sure have a positive global impact.