Logitech has some great wireless gaming headsets in their repertoire and the Logitech G533 continues this trend.  No corners were cut when it comes to sound quality, comfort, and excellent software. Find out just how good this gaming headset is, with our Logitech g533 review.
CHECK TODAY'S PRICE HERE: See at Amazon
Logitech G533 Review
Design & Build -

7.7/10

Features -

7.9/10

Sound Quality -

8.2/10

Mic Quality -

7.4/10

Battery Life -

7.5/10

Comfort -

7.8/10

Total Value -

8.2/10
Summary
The G533 is a worthy addition to Logitech's roster of exceptional gaming headsets on account of its good looks and remarkable sound quality, and it's made all the more attractive by its reasonable price tag. Due to its lack of console support, it's best when used primarily on PC or if you own both a gaming rig and a PS4, but it's an outstanding wireless headset nonetheless.
Pros
Great sound quality
Simple yet sexy design
Tough but comfortable build
Fantastic software
Affordable price
Cons
No official console support means features are lacking on PS4
Lack of an audio jack
Not a lot of options for music
In a mid-ranged market dominated by likes of the superb SteelSeries Arctis 7 and the affordable Corsair HS70, can Logitech's offering bring enough heat to stand out? In this Logitech G533, we're looking to find out if simpler really does mean better.
Can't spare the time to read the whole Logitech g533 review? Just click any of the links below and it'll take you right to that section.
What is the Logitech G533?
The Logitech G533 is part of Logitech's "G" line of gaming headsets and really doesn't share much of its predecessors features when it comes to looks. It serves as sort of a middle ground between the wild-looking G635 and the more conventional G433.
It doesn't have any particular gimmicks or stand-out features like the Razer Nari Ultimate's haptic feedback or the Sennheiser GSP 370's insane battery life. Instead, Logitech promises a quality gaming experience by doing the fundamentals extremely well, which it does.
While the G533 is a lot more down-to-earth looking than its predecessors, it still looks very much like a gaming headset on account of its curvy form factor, though it's tasteful and sleek enough to wear while you're on the go.
Its original price of $160 had the headset debut in the higher mid-range market, but nowadays Amazon has it listed at a much more affordable $100 which is in the same range as the Corsair HS70 and the Turtle Beach Stealth 600 Gen 2.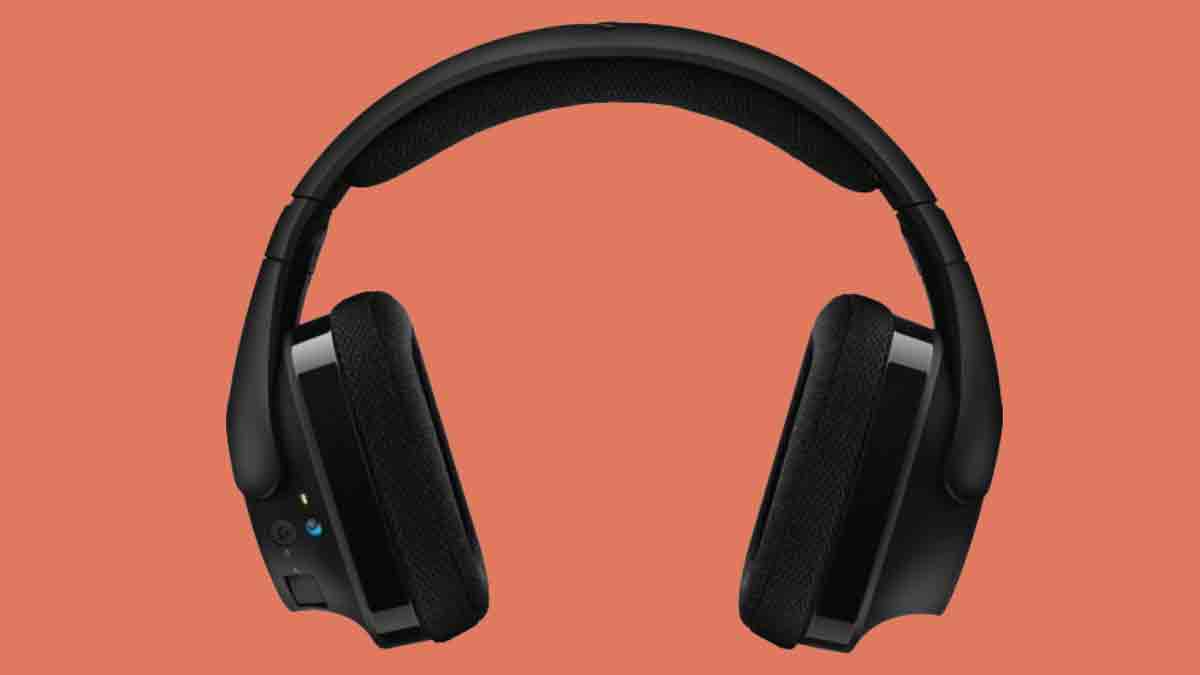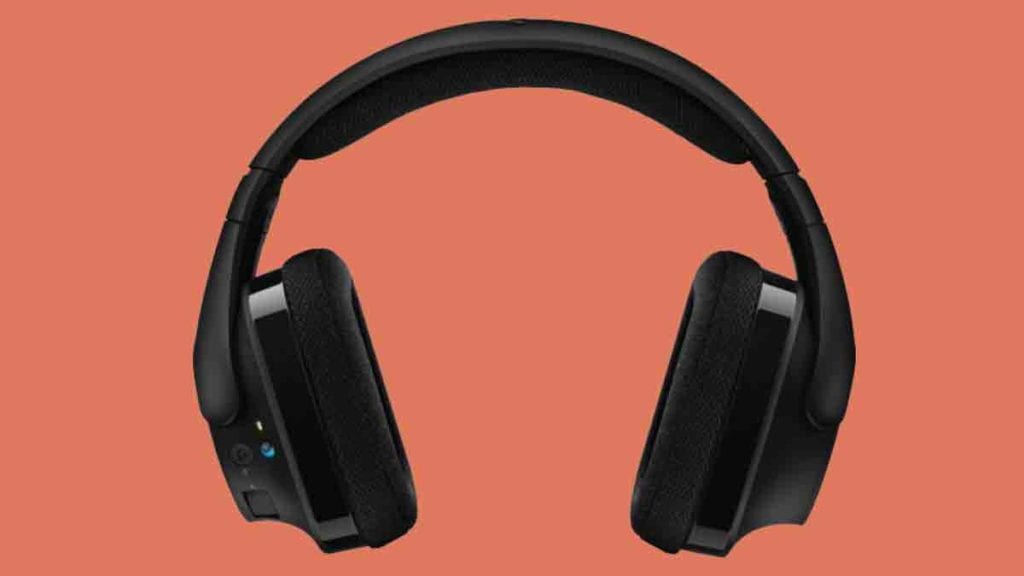 Features
Connectivity
The G533 connects to devices solely through its included USB wireless adapter and is compatible with PCs and PS4. It has no audio jacks and doesn't support a wired connection of any kind. The nature of Xbox's connectivity makes it incompatible with this headset.
Battery Life
It offers above-average battery life at around 17 hours of continuous playback, which isn't quite at the level of Razer BlackShark V2 Pro or SteelSeries Arctis 7 but is still impressive in its own right.
Surround Sound
Logitech's G533 features DTS Headphone:X 7.1 Surround Sound to add deeper immersion to your gaming experience and give you a competitive edge in certain multiplayer games.
Noise Cancellation
This headset doesn't come with any active noise cancellation technology and its isolation capabilities are on the weaker side. It lets through most sounds in the bass and mid-range, meaning nearby traffic and chatter will likely be heard pretty clearly. It fares a little better when it comes to trebles, as it's able to block out the sound of planes and air conditioners to a certain extent.
Accessories
Logitech didn't include much in the box beyond the headset itself, its charging cable, and its USB wireless adapter.
Software
As with most of its peripherals, the G533 utilizes the Logitech G Hub software suite which is one of the best in the business.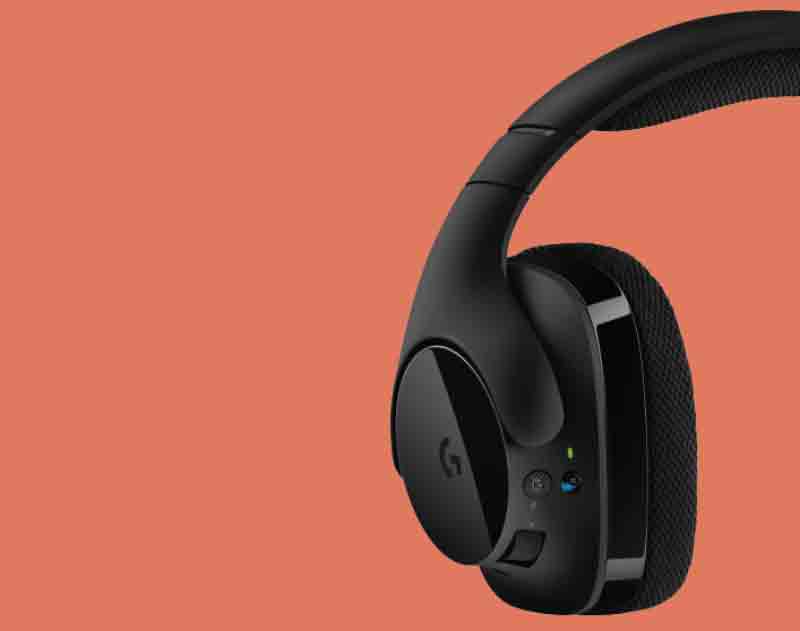 Sound Quality
Logitech has earned a reputation for providing excellent audio quality and the G533 is no different. The bass performance is nice and bouncy but not at all overblown, though it's a little on the weaker side for gaming purposes. Luckily enough, this is easily remedied by a minor tweak in the EQ.
Mid-range accuracy is stellar, making voiceovers, vocals, and instruments sound clear and natural, while the trebles may cause a slight shrillness when it comes to sibilants but is otherwise excellent. The Surround Sound feature does a decent job of providing positional audio, though it doesn't quite have the superior precision of the Razer Kraken Tournament Edition's THX Spatial Audio.
During our Apex Legends test run, gunfire sounded crisp and satisfying, while explosions set off with a sonorous boom. Switching on the Surround Sound feature gave the headset's sound stage more width and made it a lot easier to pinpoint sniper locations from the sound of their fire. Unfortunately for PS4 fans, Surround Sound is unavailable due to the lack of official console support.
The G533 boom mic isn't the best in the world but it functions well enough to make your voice come across clear and understandable, albeit lacking in fullness. It does offer excellent noise isolation though, meaning it can block out most moderate ambient sounds in any environment.
What's it like to use?
Setting up the G533 only requires you to plug the USB wireless adapter into your PS4 or PC then flip the power switch on your headset. Using the Logitech G Hub software is just as easy thanks to its user-friendly interface, and it offers tons of features, such as Surround Sound customization, a fantastic equalizer, profile creation, and control mapping for the multipurpose button. There isn't a lot of music-related options, however, so the headset really is meant primarily for gaming.
The multipurpose button is set to mic mute by default, but you can mute the mic just by flipping it upwards anyways. There's even a setting that allows you to adjust the auto-off feature which is something that all headsets should have. There are only has a few controls (namely a power switch, volume wheel, and the multipurpose button) but they all feel smooth and satisfying to press/scroll.
Comfort is definitely something the G533 does right, as the large ear cups are very well-padded and will fit a range of ear shapes and sizes without any trouble. Its grip is a tad tight but isn't at all uncomfortable due to the padding. Problem is, it's a little on the heavy side so moving around does cause the headset to shift its positioning fairly easily, making it unsuitable for purposes that require even moderate movement.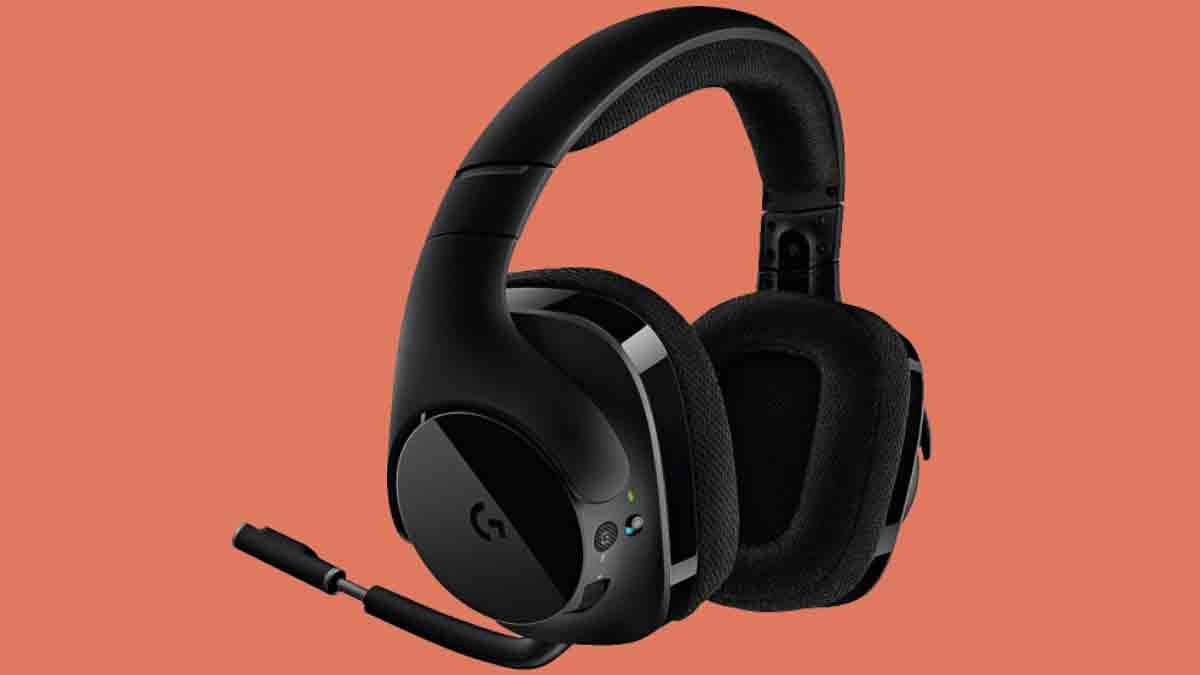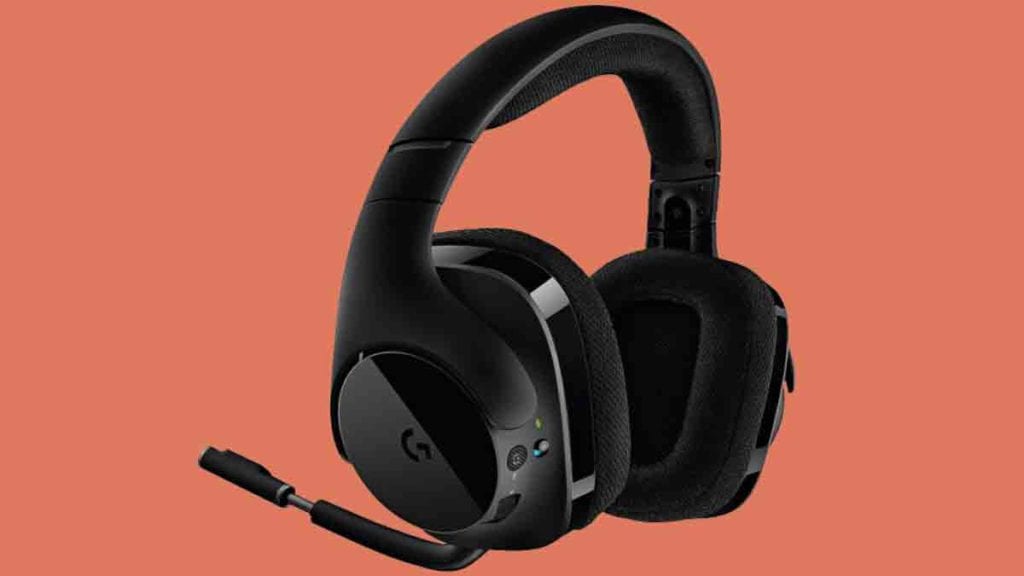 Aesthetics
In my opinion, the Logitech G533 is one of the better-looking gaming headset's I've had the opportunity to review. The rounded, rectangular ear cups connect seamlessly to the backwards-slanting headband and the retractable boom mic folds neatly into a hollowed-out section on the left side. It comes in a nice blend of matte and glossy black and the whole thing looks sleek and simple yet undeniably gamer.
If you're a fan of the G635 then this headset might be too timid for you, but if you like your headsets more low-profile then this will likely catch your fancy. The headset's really sturdy too thanks to the dense ear cups and the metal frame in the headband that makes it both tough and flexible.
Final Thoughts
With a more basic look and a lower price point, you'd expect the G533 to be a more watered-down version of Logitech's premium headsets. That's definitely not the case, not by much at least. It offers fire-rate audio design and build quality and features the top-notch software that the brand is known for.
Logitech G533
7.1 Surround Sound : The G533 wireless headset technology accurately...
Pro-Grade Wireless : The G533 gaming headset has enhanced lossless digital...
High Performance Design : Using high-quality materials and manufacturing...
Extended Battery Life : Enhanced power management for high efficiency from...
The lack of a 3.5mm jack is a bummer especially for audiophiles and the missing features on PS4 means that it's not the best choice for console gaming, but those are minor hiccups in an otherwise terrific wireless gaming headset.
FAQs
The Logitech Gg533 is absolutely a good headset. It is argubably the best sounding headset within its price range and offers good comfort and performance as well.
Last update on 2022-05-20 / Affiliate links / Images from Amazon Product Advertising API
Yes, it can connect to the PS4 using a USB connection, however this headset is definitey designed for PC use
Last update on 2022-05-20 / Affiliate links / Images from Amazon Product Advertising API
No, the Logitech g533 uses a proprietary wireless protocol delivered through a USB dongle.
Last update on 2022-05-20 / Affiliate links / Images from Amazon Product Advertising API
No it cannot be paired with a phone because there is no Bluetooth functionality in the g533.
Last update on 2022-05-20 / Affiliate links / Images from Amazon Product Advertising API
No, there is no option to use the Logitech g533 as a wired headset because there is no 3.5mm jack.
Last update on 2022-05-20 / Affiliate links / Images from Amazon Product Advertising API
Yes, you can use the g533 while it is being charged. It takes roughly 3.5 hours before It reaches 15 hours of battery life. Not bad.
Last update on 2022-05-20 / Affiliate links / Images from Amazon Product Advertising API
Full Spec List
Weight: 350 g
Frequency response: 20 Hz-20 KHz
Sensitivity: 107 dB SPL/mW
Charging Cable Length: 2 m
* Rechargeable batteries have a limited lifespan and a limited number of charge cycles.
Pickup Pattern: Cardioid (Unidirectional)
Type: Pressure Gradient Electret Condenser
Size: 4 mm
Frequency response: 100 Hz-20 KHz
USB port
Windows® 10, Windows 8.1, or Windows 7, Mac OS X 10.11 or later*
Internet access for Logitech G HUB and 7.1 DTS Headphone:X software installation*
*7.1 Surround Sound only available on PC
Last update on 2022-05-20 / Affiliate links / Images from Amazon Product Advertising API