We're taking a close look at one of the most oddly-shaped computer mice on the market, in this Logitech MX Vertical Ergonomic Mouse review.
[wd_hustle id="48″ type="embedded"/]
Logitech MX Vertical Ergonomic Mouse Review
Design & Build -

8.6/10

Features -

8/10

Battery Life -

8/10

Comfort -

8.6/10

Total Value -

8.3/10
Summary
The Logitech MX Vertical Ergonomic mouse may not come cheap, but its excellent blend of high performance, handsome design, lengthy battery life, and superior functionality make it the best in the business at what it does. Looking for the top vertical mouse around? Here it is.
Pros
Much better for your wrist, hands, and arms compared to a conventional mouse
As comfortable as it is sturdy
Remarkable battery life
Can connect to three devices simultaneously
Cons
Pretty expensive
Prone to misclicks if not gripped properly
No storage slot for the wireless dongle
Vertical mice take time to get used to
With a greater emphasis on user health, this wireless peripheral promises a higher level of comfort along with solid build quality, in hopes of becoming the go-to mouse for your home or office workstation. But does it truly live up to its lofty goals? Or is just another gimmicky gizmo that looks better on paper?
In a rush and can't stick around for the whole review? Just click any of the links below and we'll take you right to that section.
What is the Logitech MX Vertical Ergonomic Mouse?
Some of the main conditions longtime PC users suffer from (myself included) are Carpal Tunnel syndrome as well as muscle and joint soreness. And this has plenty to do with the way people grip and move their computer mice.
In an attempt to cater to the health-conscious market, Logitech developed the MX Vertical Ergonomic mouse – a wireless device that, as its name suggests, sports a vertically-rising shape, thus minimizing the stress that conventional mice place on your wrist, hand, and arm. It's geared mostly towards professional and general use, as its shape and range of motion would be less than ideal for faster-paced games.
Its design may come off as weird in the beginning, particularly to those who have yet to lay eyes on a vertical mouse. But Logitech manages to make it looks nice and sleek, sprinkling some of their trademark timeless charm on what could have been a disastrous-looking device. Just take a look at any of the Wow Pen vertical mice and take it as a cautionary tale.
It's quite pricey considering the number of cheaper options out there, like the Anker Wireless Vertical Ergonomic and , but Logitech's name goes a long way in terms of reliability and performance.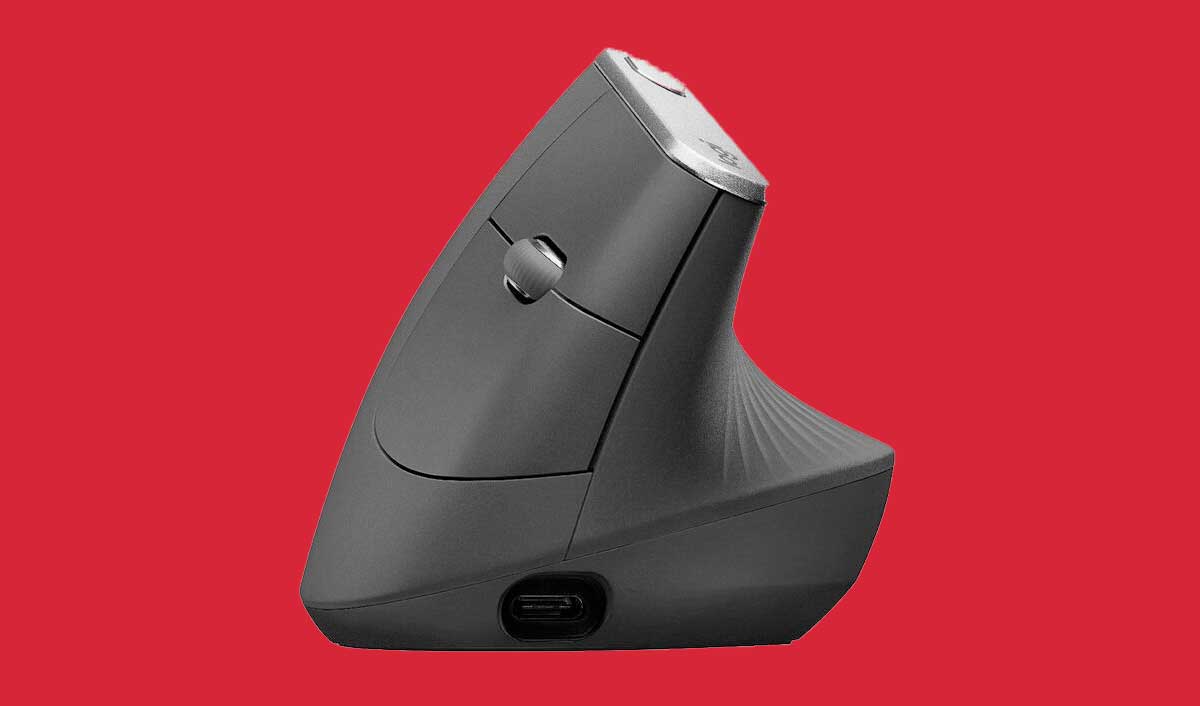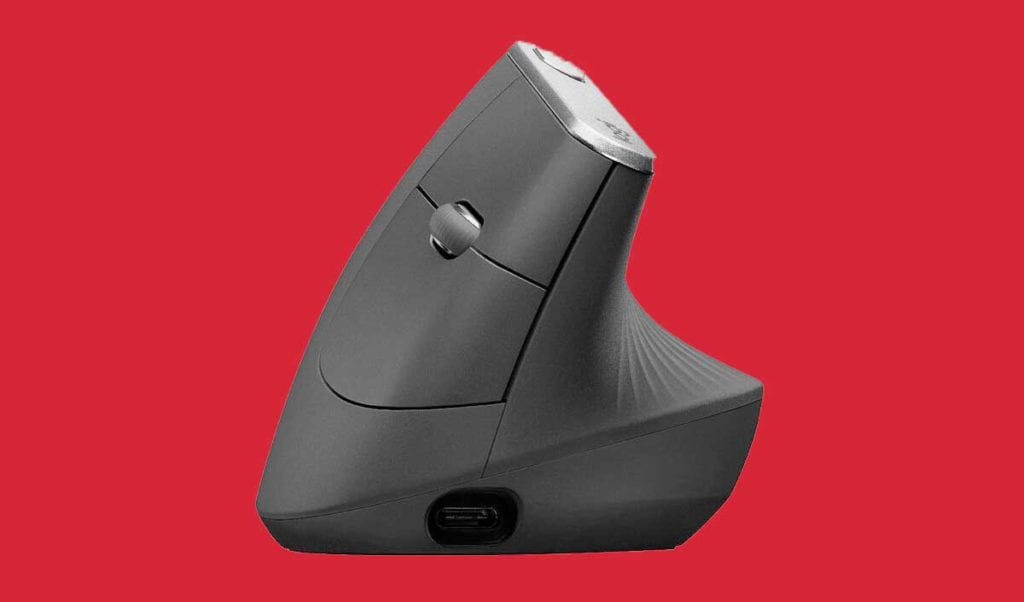 Features
Sensor
The Logitech MX Vertical uses a LED optical sensor with up to 4000 DPI and a polling rate of 125 Hz which is great for a non-gaming mouse.
Connectivity
While it's primarily a wireless mouse that connects via a USB dongle, it can also connect via Bluetooth and its 1.3-metre long rubber USB cable. It even has the capability of connecting to three separate devices and switching between them on command.
Buttons
The mouse has a total of 7 buttons, a portion of which are programmable, which should be enough for most professionals.
Battery Life
Logitech claims that the MX Vertical can go on for four months on a single charge, though realistically it would probably be somewhere in the one-and-a-half to two months range which is still excellent.
Software
This mouse utilizes the fantastic Logitech Options software that allows you to adjust your sensitivity settings and more while being compatible with both Windows and macOS. The MX Vertical doesn't come with onboard memory, but its companion software makes up for this by allowing you to create a Logitech account and saving your settings there for use on another device.
Design and Comfort
The MX Vertical Ergonomic lives up to its name by being exceedingly comfortable to hold and it caters to a wide range of hand sizes by being friendly to both palm and grip types.
Its build quality is fantastic and is comprised of reinforced plastic all over with no notable squeakiness or loose sections, so you won't have to worry about this baby breaking down on you anytime soon.
Once you get past the mouse's vertical nature, it actually boasts a good-looking lowkey design with a wavy textured grip all around and a tasteful matte dark-grey colour scheme along with a sliver of silver on top. As vertical mice go, it's one of the more attractive and minimalist ones we've come across.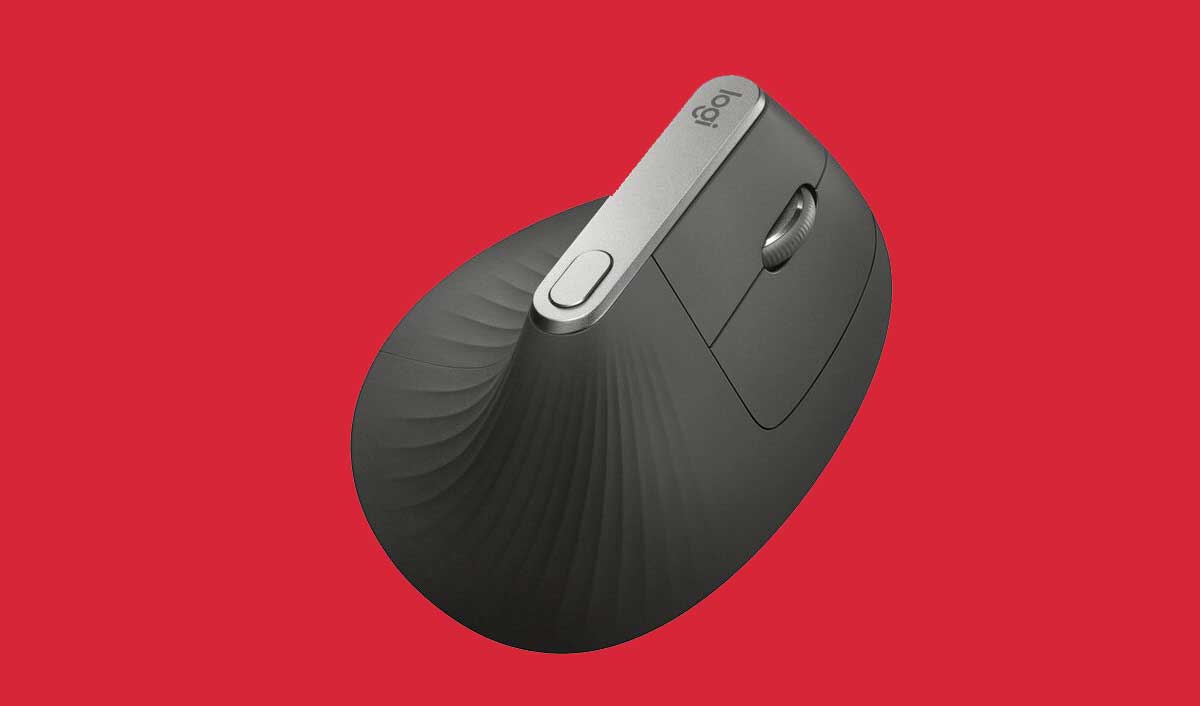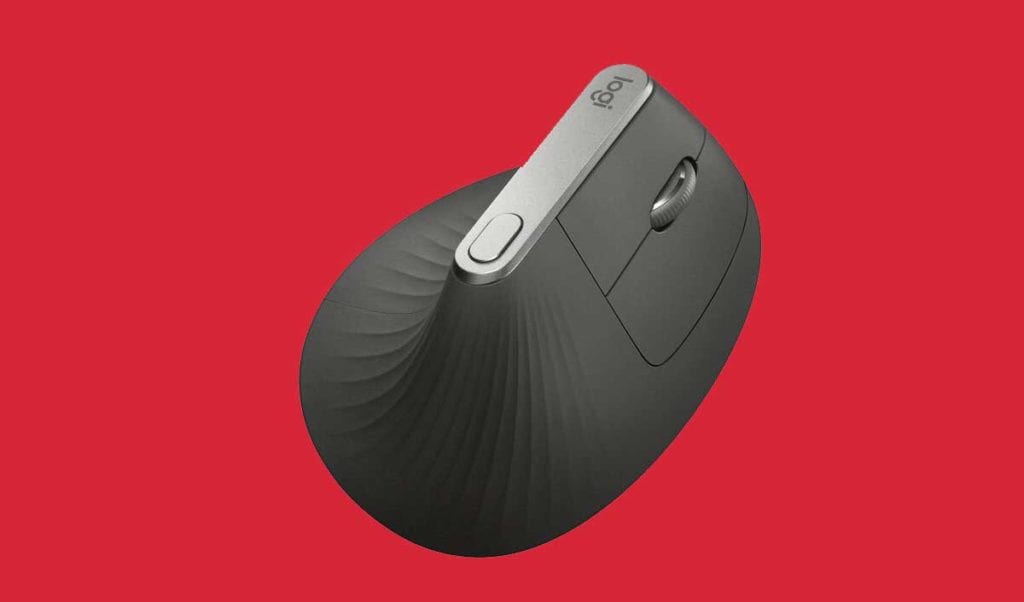 What's it like to use?
Setting up the MX Vertical is an absolute cakewalk. Just plug in your wireless USB dongle and the OS will automatically install the Logitech Options software, prompting you to create your own optional Logitech account on their website.
While having to set up an account can be a hassle, you'll want to go through with it since the mouse lacks an onboard memory so it won't be able to save your device settings in case you want to shift to another laptop or PC.
Instead, you can save your settings on your Logitech account which you can then access on any device of your choosing. One of its coolest features is the ability to create custom profiles for specific programs which load automatically as soon as you boot the program up.
Its buttons are easy to reach and are responsive and function as intended, though due to the nature of the mouse's design and its weight, it can be difficult to lift and reposition and is prone to inadvertent movement while clicking. That being said, you'll want to keep a firm grip on the device to avoid misclicks.
Perhaps its greatest feature is its ability to connect to three different computers simultaneously, which will undoubtedly be extremely useful for a variety of professions. Given its large size, it should have been easy to carve out a neat little space to store your wireless dongle in, but alas, that wasn't the case.
Final Thoughts
While there's no shortage of vertical mice on the market, a quality one donning a name as respectable as Logitech is tough to come by, which is one of the things that makes the MX Vertical so attractive. Yes, its price tag is pretty heavy. But in return, you're getting stellar performance, a tough and comfy build, exceptional battery life, and the ability to connect to multiple devices at the same time.
[wd_hustle id="48″ type="embedded"/]
If you're looking for a healthier mouse to use on the daily and can afford the steep price of admission, the Logitech MX Vertical Ergonomic mouse stands leaps and bounds ahead of the competition.
Last update on 2022-05-20 / Affiliate links / Images from Amazon Product Advertising API