When you become a homeowner, there are a number of things that you need to be aware of, and unfortunately, many of us don't have the know-how and knowledge to move forward, especially when it comes to refinancing. With the interest rates on mortgage payments decreasing, refinancing has become one of the best options available. However, as the opportunities increase, so do the risks of miscalculations.
Whether you want to decrease your term length or you want to save money, you need to follow the right steps to evaluate your situation. Many people don't know anything about the process of refinancing, yet they jump into it and end up taking a loss. So it's better to be aware of the mistakes you can make while refinancing your property.
1. Not Doing Your Homework
Not doing proper research before opting for refinancing is like sitting for a test you haven't studied for. You would probably fail the test just like you would have to pay the consequences of making refinancing mistakes. To avoid those, it's better to do your homework in order to avoid errors throughout the whole process. Here are some of the most important things you need to look up during the research phase:
Your property value
Closing costs
Mortgage rate
New payment amounts
Insurance and taxes
Lender fees
Credit fees
Interest rates
2. Not Having Proper Sources
Having multiple options to choose from can help you select the right mortgage plan for you. It's necessary to have detailed research on the market and get advice from different lenders and sources to get the mortgage options that suit you the best. Additionally, when dealing with different lenders, many people suggest that the best way is to use a broker to refinance their property that can help you get the best mortgage options. Choosing the best deal can save you a point or half a point on your interest rate. However, you need to be certain that the broker you are getting advice from is reliable and has a good track record.
3. Not Calculating all the Costs
Another major mistake that every other homeowner makes while refinancing their property is underestimating the extra expenses. That's why it's a good idea to make sure you have enough to cover the short-term expenses for refinancing the property. These costs include appraisal fees, credit fees, escrow or title fees, lender fees, insurance, taxes, lender or broker fees, etc. On the other hand, it's necessary to get a detailed review of the loan estimates that includes all the costs, features, risks related to the mortgage of your property. Some people prefer loans with no closing costs and higher interest rates on regular payments while others prefer to pay closing costs instead of getting higher rates on their usual payments. It depends on the situation you are in, whether you have enough money for closing costs or not.
4. Refinancing Too Often
In the rush of getting lower interest rates for your property, you shouldn't forget the fact that refinancing also costs money. If you overdo the process of refinancing, the closing costs would pile up in the form of an increased loan balance. As a result, there would be no point in refinancing to save money in the first place because of the high costs. That's why you should carefully consider refinancing. Homeowners who chase low-interest rates forget the fact that they have to pay about 3 to 6 percent of the loan balance in every closing cost.
5. Expanding Loan Returns
Another significant mistake people need to avoid while refinancing their homes is stretching their loans out. Before taking on a new loan, most people dismiss the fact that they already have loan payments. Once the return window doubles, the interest rates will double too. That's why people refinancing should take short-term loans that equal the time of the old loans to get lower interest rates.
6. Prepayment Penalties
Another mistake you need to avoid is agreeing to prepayment penalties. If you do agree to them, you won't be able to pay the mortgage amounts before their due time. If you have to sell your home, you will have to pay extra. There are many cases where lenders or borrowers ask the homeowners a slightly lower rate if they sign the prepayment penalties. However, it's better for them to decline the offer if they want to be completely in charge of their home.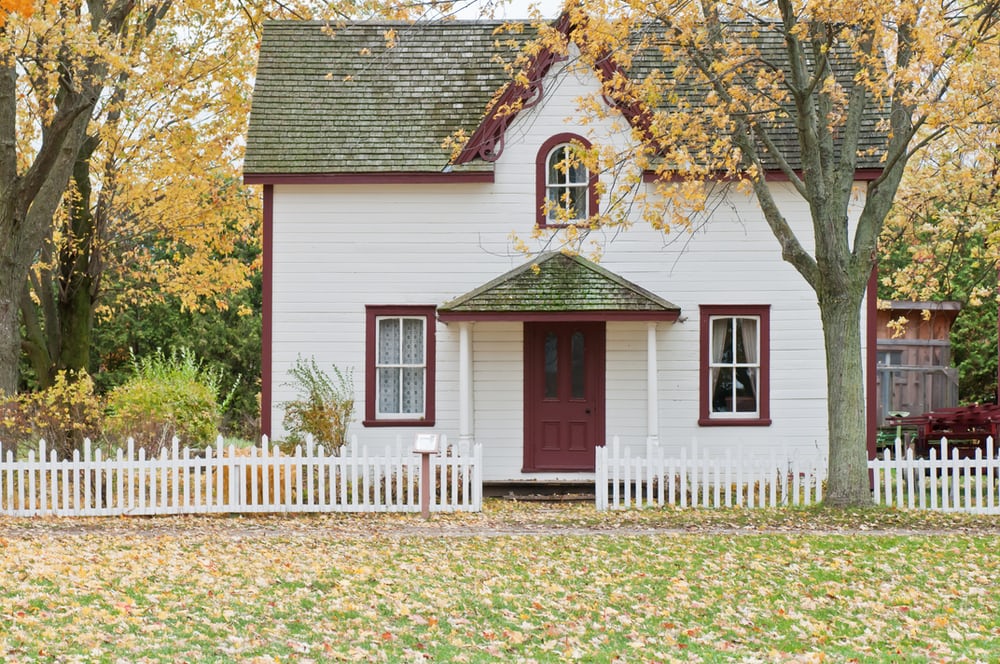 The decision to refinance your property should not be taken lightly. Consider all the mistakes that you can make while dealing with the whole process. Even though you can get a relatively lower interest rate for your property if you refinance it now, you need to make sure that refinancing doesn't cost you more than you are already paying. This is why this guide is going to be so crucial for you, and hopefully, everything mentioned here will have you well equipped to move forward when it comes to refinancing.