Greying hair may be an inevitable fact of life, but that doesn't mean we just have to roll over and accept it. After all, people have been dyeing their hair to hold on to their youth since who knows when. Problem is, regularly getting your hair dyed can prove to be a costly affair, especially if you have to go to a salon every time. That's where MODA MODA comes in.
MODA MODA is a hair darkening shampoo that utilizes natural principles and ingredients and an innovative container to give you darker hair for a lot less. Hair colouring shampoos aren't a new thing, however, and most of them end in disappointment. In this MODA MODA review, we're going to find out if this shampoo really can help you get your youth back
Can't spare the time to read through the entire review? Just click any of the links below and we'll take you right to that section.
Moda Moda Overview
MODA MODA is a hair darkening shampoo from the mind of biomaterial specialist Professor Lee. Not only does it serve to darken your hair using the natural browning process that we often see in vegetables and fruits, but it is also effective in mitigating pesky hair loss and can be used to boost your scalp's health.
Rest assured that this shampoo is free from all kinds of harmful ingredients and is even clear of any hair dyeing materials. Plus, it's easy enough to use by yourself on a daily basis and will save you a fortune on what you'd usually spend regularly to get treatment in a hair salon.
[wd_hustle id="210″ type="embedded"/]
Features
Uses Natural Browning Principles
MODA MODA is the pioneer shampoo to harness the natural browning effects found in fruits and vegetables, allowing it to gradually darken your hair over the course of a few weeks. Keep at it and you should be able to achieve that deep shade of brown or blackish brown with no grey hairs in sight.
Free From Harmful Ingredients
A lot of regular shampoos include harmful ingredients that end up wreaking havoc on your hair and scalp. Luckily enough, MODA MODA is not one of them. You won't find any artificial colourants or fragrances, silicone, mineral oil, paraben, sulphate, or other damaging substances in its composition.
More Than Just Darkens Hair
Aside from giving your hair a darker hue, MODA MODA can also help you get a welcome increase in hair volume, lessen hair loss, strengthen your hair overall, and maintain a healthy scalp.
Goodbye Gloves
Since this shampoo is free from harmful substances, you won't need any annoying gloves to apply it. Just lather it and rinse like you would any normal shampoo.
Unique Container System
MODA MODA utilizes an innovative 3-ply oxygen-blocking container that keeps oxygen from flowing to the inside of the bottle. This, in turn, keeps the shampoo from oxidising, allowing it to last for a very long time. And once you're all tapped out, the bottom part of the container comes off effortlessly so you can just buy a refill pack and fill it back up. This also helps reduce the use of plastics which is always a huge plus.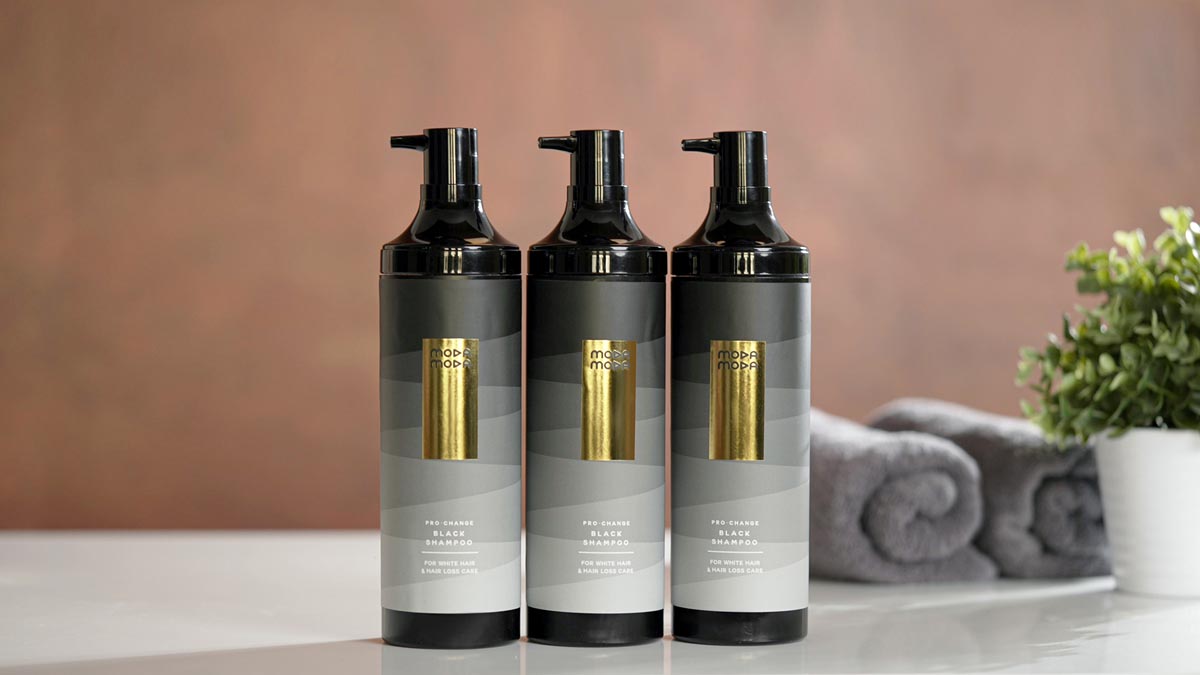 Specs
Suggested Hair Type
All & ageing hair
Dimensions
2.7 x 10.4 inches
Weight
11.60 oz (60 use capacity)
Volume
9.4 oz (280 ml)
Item Form
Liquid
Material
Top plastic complex

Bottom PP with an aluminium inner pack
What's it like to use?
Using MODA MODA hair darkening shampoo isn't all that much different from using regular shampoo. You start off by wetting your hair and scalp with a generous helping of lukewarm water. Next up, you squirt out a reasonable amount of shampoo onto your hand and then rub both hands together till they foam.
After that, you just massage your scalp thoroughly but gently for approximately three minutes and then rinse until you properly wash it all out. For best results, you'll want to use a hairdryer to dry off your hair since the extra oxygen would be very beneficial. On the downside, the skin underneath your fingernails may end up darkening if there's any shampoo residue left behind that wasn't properly cleaned out.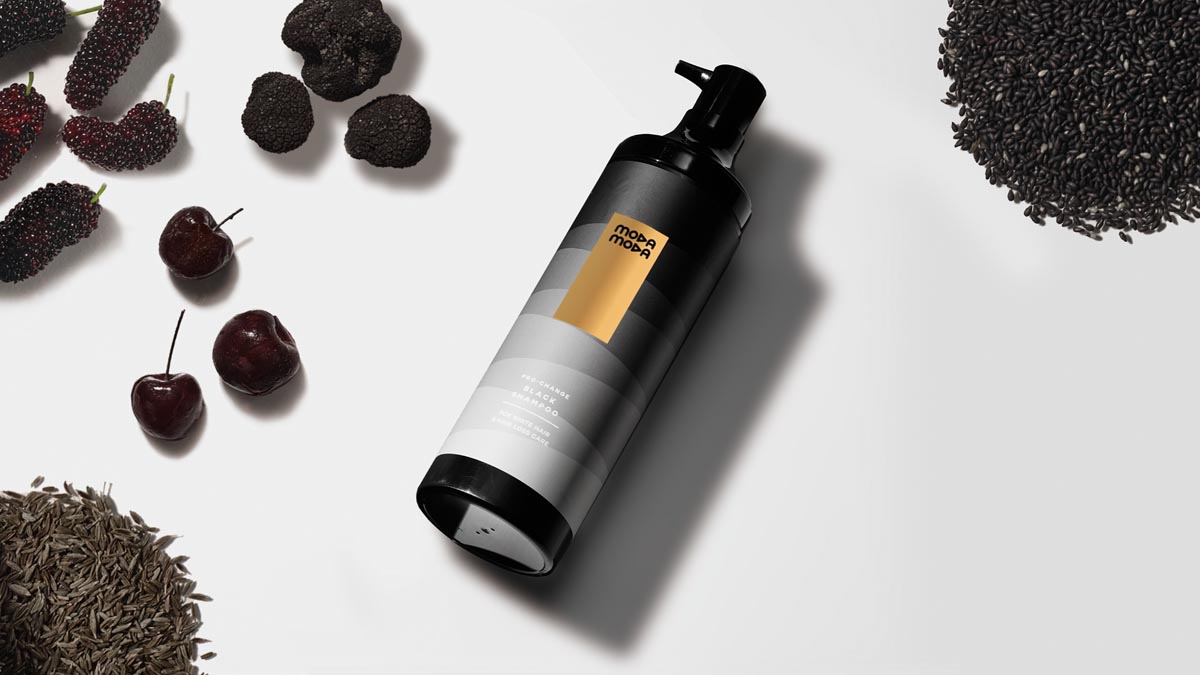 Final Thoughts
MODA MODA is an excellent hair darkening solution that manages to effectively tap into the natural browning phenomenon that occurs in fruits and veggies. It's exceedingly easy to use and is free from the harmful substances that are commonly found in other shampoos and hair darkening formulas.
[wd_hustle id="210″ type="embedded"/]
Moreover, it's great for both your hair and your scalp and you can handle it with your bare hands, eliminating the need for those vexing gloves. The anti-oxygen container is also an awesome touch, allowing the shampoo to last a long time. Perhaps its only disadvantage is its tendency to brown your fingertips a bit if you don't wash off all the shampoo properly. But in our opinion, that's a very small misstep in what is otherwise one of the best and safest hair darkening shampoos on the market.