If you are anything like us, it can be hard to get yourself to the gym consistently. Worse yet, it can be even more difficult if you're just starting a new workout routine. You could always hire a personal trainer or fitness consultant, but the cost  doesn't make things any easier.
Lucky for us, many fitness wearables have developed useful sports coaching features over the years. Instead of paying hundreds of dollars for an expensive personal trainer like the Garmin Forerunner 920XT, why not switch to an affordable smart watch device be your fitness coach instead? Whilst there are dozens of companies creating digital sports coaching devices, our favourite is the innovative team at Moov.
In this extensive Moov now review, we're covering everything from the looks to the function. We can't deny how stoked we were with the upgrades that the team at Moov have made. Check out out complete Moov Now review below and don't forget to hit us up the comments. Whether you've tried the first generation Moov or are a fitness ethusiast, we want to hear your thoughts on where smart watch technology is heading.
While the original Moov one of our favourite fitness wearables when it first hit the market, the Moov Now leaves its predecessor in the dust. Where the original Moov was a great on-wrist sports coach designed for activities ranging from running to boxing, the Moov Now is able to deliver all of these useful features plus a whole lot more.
To sweeten the deal, all of the features previously provided by Moov in six separate applications are now all under one roof, making the Moov Now an excellent option for anyone looking to invest in a fitness wearable that is part coach, part activity tracker.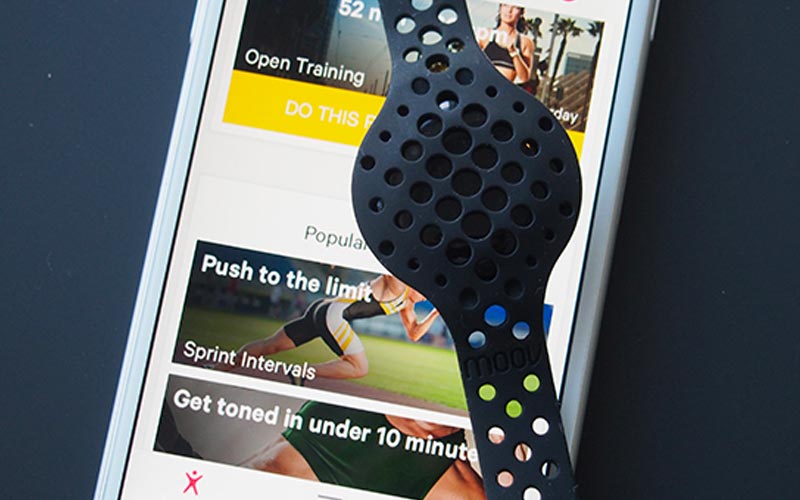 Best-in-Class Activity Tracking
After users requested that step and sleep tracking be added to their next-generation device, Moov added these great features to their newest fitness wearable. This aspect of the device are great, with the most impressive addition the ability to track daily activities.
With the ability to track steps, active minutes per day, and sleep at night, Moov Now users are able to get a much better grasp on their daily fitness habits. While slightly basic compared to the Fitbit or Apple Watch, it is a welcome feature. As of this review, you can't dive into advanced fitness information or sleep stats, but we anticipate that these features will be added at a later date through a software update.
–
Feature List:
Analyses & Coaches Your Form.
Measures Motion (E.g. Landing Impact).
Tracks Your Workouts.
Real-Time Voice Coaching.
6 Month Battery Life.
Water & Dust Proof.
Provides Fitness Level Indication (With App).
Wireless Compatibility.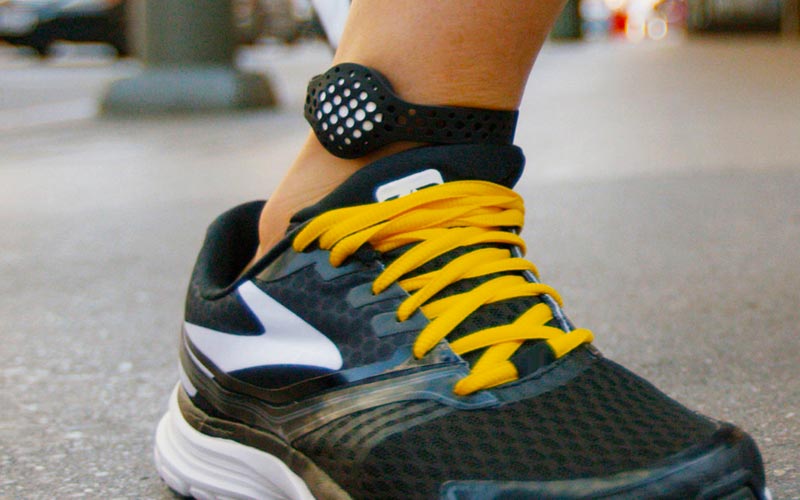 Motivational Sports Coaching: Anytime, Anywhere
The activity tracking features provided by the Moov Now might not be cutting edge, but we didn't expect them to be. After all, Moov has always been touted as a sports coach first, fitness wearable second.
If you're a fitness enthusiast like me, then it is hard to understate the importance of the coaching element. After all, a regular running watch is not a coach, and it will not make you a better athlete. In the companion app for the Moov Now, running and biking get the most coaching resources, while swimming and boxing sessions can be tracked and reported. (However, keep in mind that if you want to use Moov to track boxing workouts, you'll have to purchase two Moov Now devices, one for each arm).
In addition to sports coaching and workout tracking, Moov features a number of training plans custom-built to help you achieve your fitness goals, with a voice coach providing helpful feedback in real-time. For example, when you use the Moov Now while running, you can select a training plan focused on either efficiency, intervals, or open training. This is the stuff that hardcore runners want and need, but it's presented in a way that won't scare away new athletes either. Overall, Moov provides a great selection of training plans for all levels of fitness ability.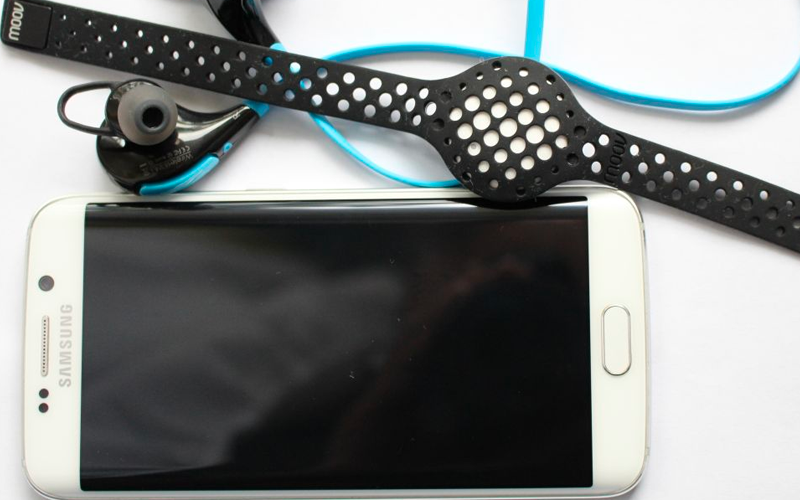 Moov Now Review: The Best Fitness Device Out There?
This device packs such a punch it was challenging to distil into a single Moov Now review post. Thanks to a smaller device size, improved wrist strap, and six months of battery life, the Moov Now can easily be considered one of the best fitness wearables currently available.
When it comes to providing functionality for everyone (from dedicated fitness freaks to novice athletes), we argue that this is the best fitness device out there today. It is geared towards helping anyone become better at the sports they love, rather than simply reporting back some statistics that tell you how you did.
Due to this fact, it is an easy and exciting device to fall in love with, and we think that it is exactly what wearable technology should be about. Yet, we must keep in mind that no device is perfect, not even the world's most advanced fitness wearable.
One of the major downsides of the Moov Now is that users must carry their smartphone. This can present a hassle for activities like swimming, while presenting less of an issue for running. Still, there no other device out there that can match the Moov Now in terms of potential fitness benefits. All things considered, we truly believe that this is one of the best fitness wearable available in Australia today.
–
Where Can I Find The Cheapest Moov Now?
Now we have determined this is one of the best fitness wearables out there, how can you get a Moov Now of your own. Whilst there are not plenty of retailers throughout Australia, we have no doubt they will stock soon. Meanwhile, you can grab one online and have it shipped to you easily.
For starters, we suggest looking online for deals from digital retailers like Amazon. They often sell the Moov Now for a cheaper price and who doesn't love Amazon Prime. Therefore, if you're more interested in purchasing your fitness wearable in-person, head over to your nearest sporting goods store. After all, since the Moov Now is such an awesome fitness wearable, chances are they'll have on in stock.
Check the latest price on Amazon here
–
Moov Now Review Summary
Aesthetics

Features

Total Value
Moov Now Review Summary
All in all, the Moov Now is a superb fitness tracking device that has everything you could ever need. Okay, so it's not the most fashionable and doesn't include a screen but it's focus on fitness over fashion is where the true value is found. Do you really need a screen to stay on top of your fitness program?
Pros
Insane battery life.
Superb tracking options.
All round great value.
Cons
No screen
Non-fashionable design
Content Disclaimer: Our 'Moov Now Review' is totally independent and has not been commissioned by the company in any capacity. Mr Gadget has not received any endorsements for this writing including financial reimbursement, free advertising or the product itself by way of gift. If you purchase this item via an affiliate link on our website, we may receive a small commission from the seller. We hope you enjoyed!