Summary
The OneLife X is one of the must-purchase appliances that may break your bank. However, in the long run, you will find saving more money because of how efficient it is. It filters out and eliminates 30x smaller particles than regular air purifiers. It's definitely, a one for the buck!
Pros
Modern, attractive, and sleek design
No filter replacement is needed ever
Controllable and customizable via mobile app
Cons
Expensive
Suitable for a single room due to low air input
If there's one thing we've learned in the past two years, it's the importance of clean air. All kinds of purifiers surfaced online and in physical stores in the past two years since the pandemic started —anything to clear out the probability of getting the virus.
Since then, air purifiers in houses have been a way of life for many of us. However, there are some issues with the regular air purifiers. Many are not very effective in filtering out all of the unwanted and dangerous particles. Also, the need to constantly change the filter is such a hassle, not to mention quite heavy for our pockets.
There was a need for a change. OneLife X made sure to answer all those issues surrounding other air purifiers.
If you don't have time to read the full review, click on the links below to skip to that section:
Overview
There are a lot of points that set OneLife X apart from other air purifiers. It uses a revolutionary plasma technology that uses a high-precision laser to track even the smallest detectable particles in the air. There have been actual results recorded attesting to the effectiveness and efficiency of the OneLife X. It has been proven to be more effective in filtering out smaller particles compared to others.
In terms of design, the OneLife X is highly-innovated in comparison to other air purifiers. In fact, at first glance, you won't recognize it as an air purifier because it doesn't embody the regular design and structure of one.
Let's break down the specs and features of the OneLife X. What makes it stand out from the rest?
You may also be interested in our list of the best air purifiers overall.
Features
100% sustainable and money efficient
There are two things about the OneLife X that are highly notable; One, there's no need to keep replacing the filter. Two, it filters out particles that are 30x smaller than HEPA filters.
The OneLife X doesn't need filter replacement. This device has a patented plasma filtration technology and the filters are washable. It is even dishwasher-safe. The device itself will be the one to alert you when it's time to wash the filter.
This saves users a ton of money over time. With this, you are becoming 100% sustainable by never sending bags of used filters to the landfills.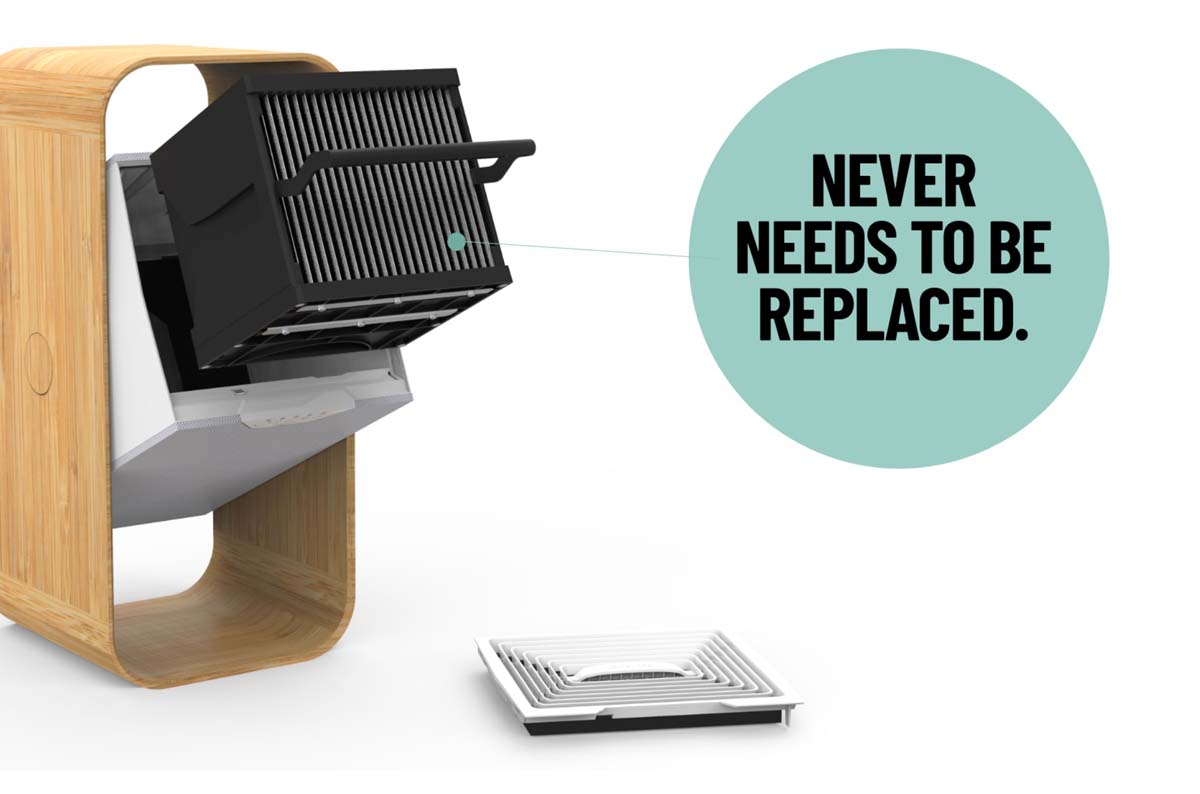 High-precision filter system
OneLife takes pride in its next-generation air purifying plasma filter that eliminates 99.99% of airborne particles, without the need to replace its filter. The device makes sure of a high-precision laser sensor that detects particles as small as 1 micrometer. Then, the plasma technology does its magic and removes the particle—reducing it to 0.01 micrometer; which essentially means, completely eliminated from the air.
This feature is important to highlight as most air purifiers use the standard HEPA filters. However, such filters are not even capable of capturing particles that are smaller than 0.3 micrometers. That's a big difference!
It is important to note that the size of viruses ranges from PM 0.1 to 0.5. Imagine the particles that are below PM 0.3 that have been passing through your air purifiers all this time. Scary, isn't it?
Purifying modes
The OneLife X has three (3) air-purifying modes:
Auto mode: A worry-free, automated performance without doing a thing.
Night mode: The best air delivered silently to you while you sleep. Wake up fully recovered.
Boost mode: Full power clinically clean air at record speeds.
Controllable from the app
Like many appliances these days, OneLife X can be completely controlled from the app, OneLife X App. This app provides detailed data on indoor air quality and outdoor pollutants with the use of BreezoMeeter. The app will provide the users a forecast on whether or not the air quality outside is good for outdoor activities.
You can customize the setting of the OneLife X by listing down your preference and air purification needs. For example, if you have asthma, allergies, or even pets. The app will adjust the setting of the device automatically.
Aside from monitoring and measuring air pollutants, the OneLife X app is also capable of measuring the temperature and humidity of the room.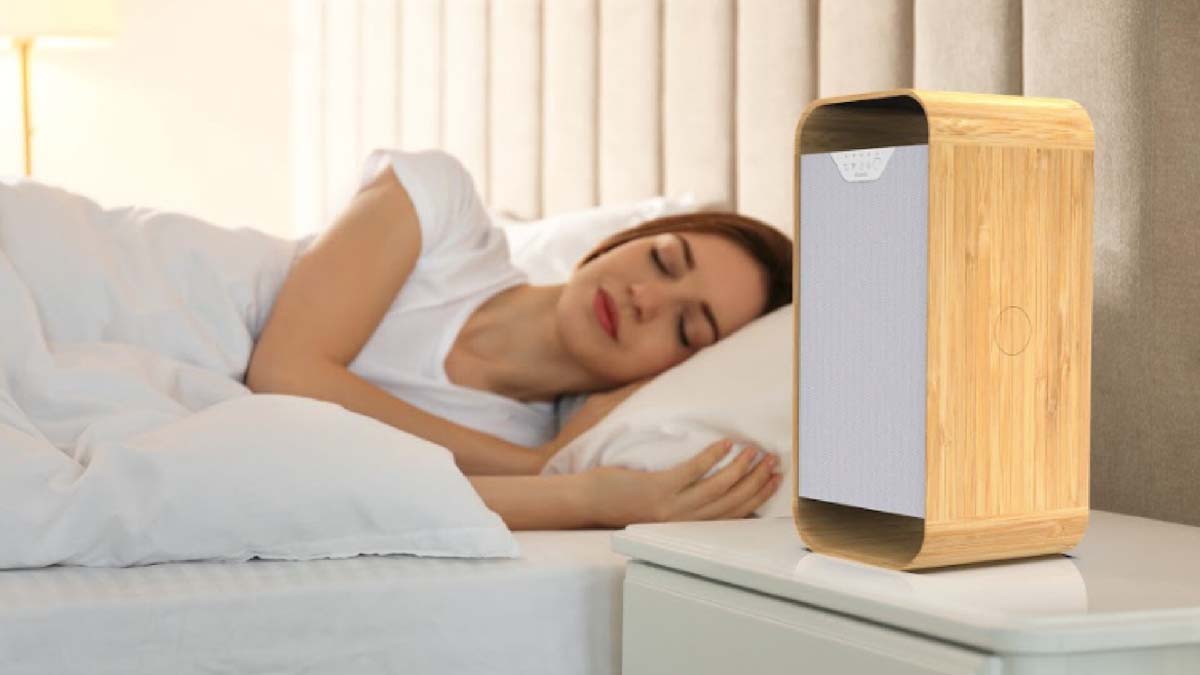 Specs
Size: 7.5 x 7.7 x 16.3 in.
Weight: 4 kg
Energy consumption: 6 W
Power source: 110/120 V
Ideal Room Size: 270 sqft
Clean Air Delivery Rate (CADR): 65 cfm
Noise level: 25 to 45 dB
Speed setting: Sleep, Automatic, Boost
The frame of the OneLife X is made out of a sustainable bamboo frame. The textile cover, on the other hand, is made from recycled PET plastic bottles. Its design can blend naturally in any room you put it. It can also operate standing up or even lying flat.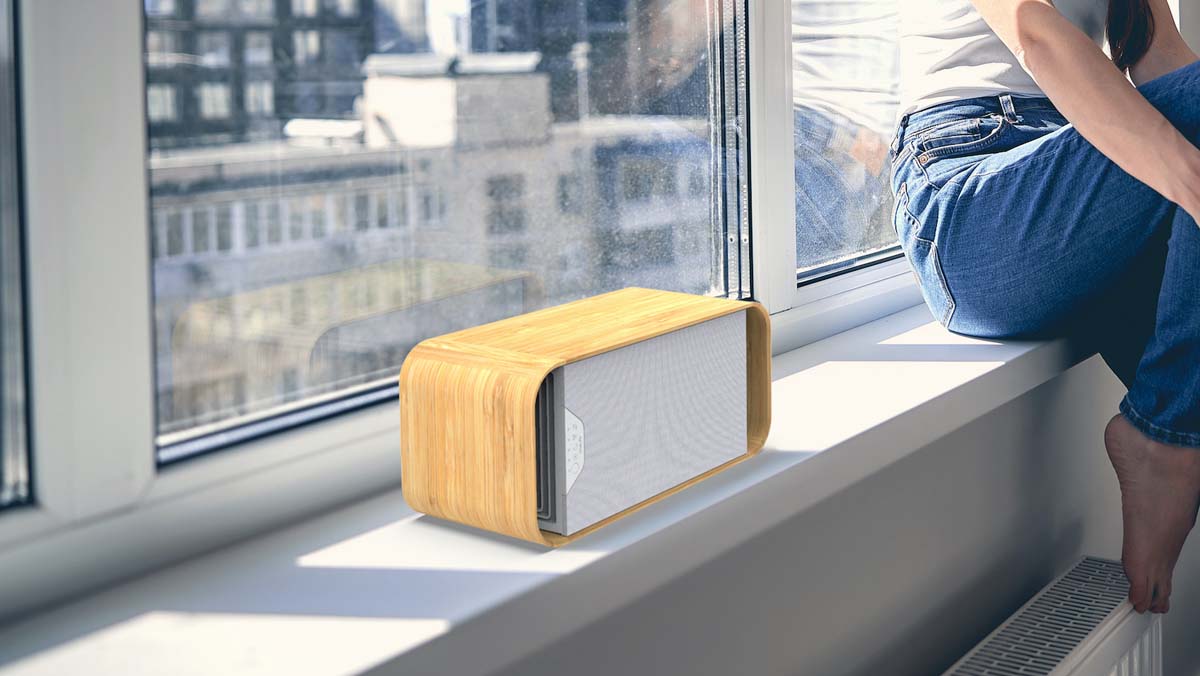 Final Thoughts
The OneLife X is deemed to be a bit pricy compared to other air purifiers in the market. However, in the long run, you will find yourself saving more money by not having to buy filter replacements every now and then. Also, its power consumption is lesser compared to its competitors. With its price tag, you are getting a more efficient, effective, and precise, not to mention a less noisy, air purifier.