We've seen startups incorporate retro design with modern gaming machines. This time, the Polycade Arcade Gaming Software (AGS) could be the gamers' gateway into diving into exploring retro.
Nowadays, gaming has turned into more of an online multiplayer experience and offline games tend to be more single-player centric. Most people now create gaming content or stream gameplay via Twitch or YouTube.
However, Polycade has created a product that caters to the old school gamers. So if you embrace arcade gaming with social interaction, this on-demand machine using the button below:
[wd_hustle id="60″ type="embedded"/]
Editor's Note: We have just completed a much more detailed overview of Polycade.
Polycade Supports Other Game Platforms Such As Steam and GOG
The Arcade Gaming Software allows you to get the classic games as well as the modern arcade games. However, Polycade has also found a way to integrate existing platforms such as Steam, GOG and itch.io on board.
Additionally, Polycade also supports emulators and playing your classic games has become more easier with these retro game consoles to choose from:
Arcades

Atari 2600

NES

SNES

N64

Genesis

Master System

TurboGrafx-16
[wd_hustle id="60″ type="embedded"/]
For Casuals and Enthusiasts — The Choice Is Yours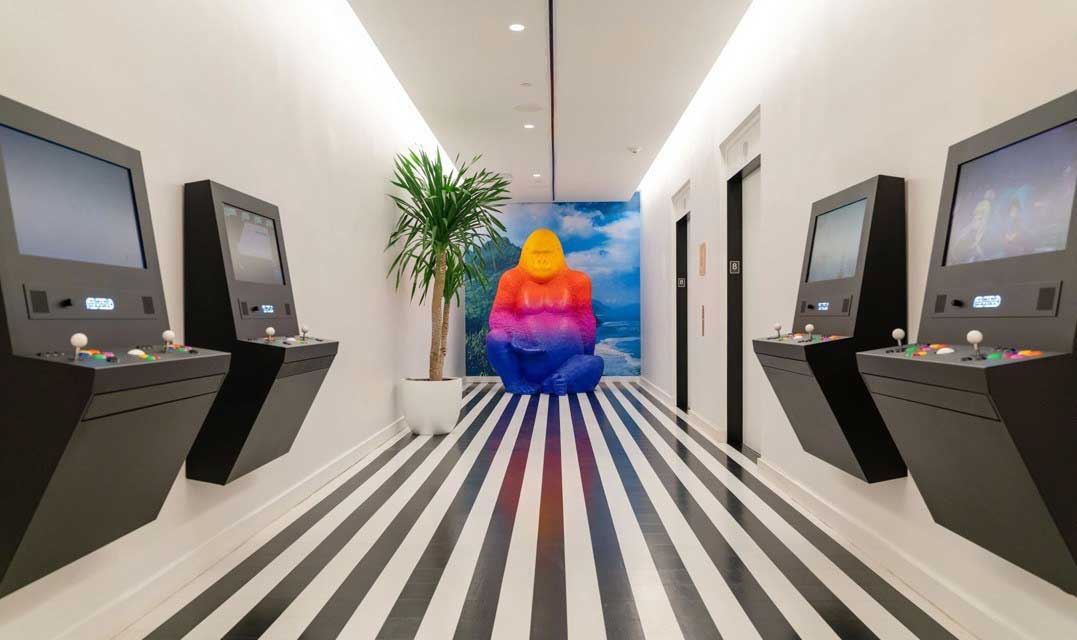 The Polycade gives you flexible choices that will suit your retro gaming needs. The eZpz controller is available at a pre-sale price of $25 with Arcade Gaming Software free early access.
The Polycade 2600 retro console, which they dubbed as a homage to Atari, houses an AMD Ryzen 3 3200G processor which is enough to play the classic games you love. Additionally, it also has 8GB RAM and a 240GB SSD.
As for their arcade series, you have choices between the Polycade Wallcade Lite or Lux for 2-players or the Squadcade which is good for 4-players. 
The Wallcade Lite has similar specs with the Polycade 2600, the difference is that it has built-in Radeon Vega 8 Graphics.
The Wallcade Lux and Squadcade are equipped with an AMD Ryzen 5 3400G with 8GB RAM, 1TB SSD powered by Radeon RX Vega 11 Graphics which is actually enough to play games like Mortal Kombat 11 at 60fps.
[wd_hustle id="60″ type="embedded"/]