Razer created a lot of buzz at CES 2021 this Jan, showcasing its newest concept known as Project Brooklyn. Project Brooklyn turns what looks like a regular gaming chair into a futuristic gaming rig intent on creating the ultimate gaming experience for its users:
One of its key features is the massive 60-inch OLED panel that deploys and retracts at the touch of a button. The display and stand are tucked away when they are not in use; once a button is pressed, the stand slides up from the chair's spine, and over the top of the seat as the display unfolds.
The end result is a visually stunning 180-degree panel that offers total gaming immersion.
When the button is pressed again, the OLED panel rolls into a scroll and the stand recedes into the chair's backbone.
The chair will use Razer's Hypersense Technology to enhance immersion. Its framework is fitted with high-fidelity haptic modules that vibrate whenever the character falls, takes a hit, or jumps into the water. Gamers will experience these motions with near-zero latency.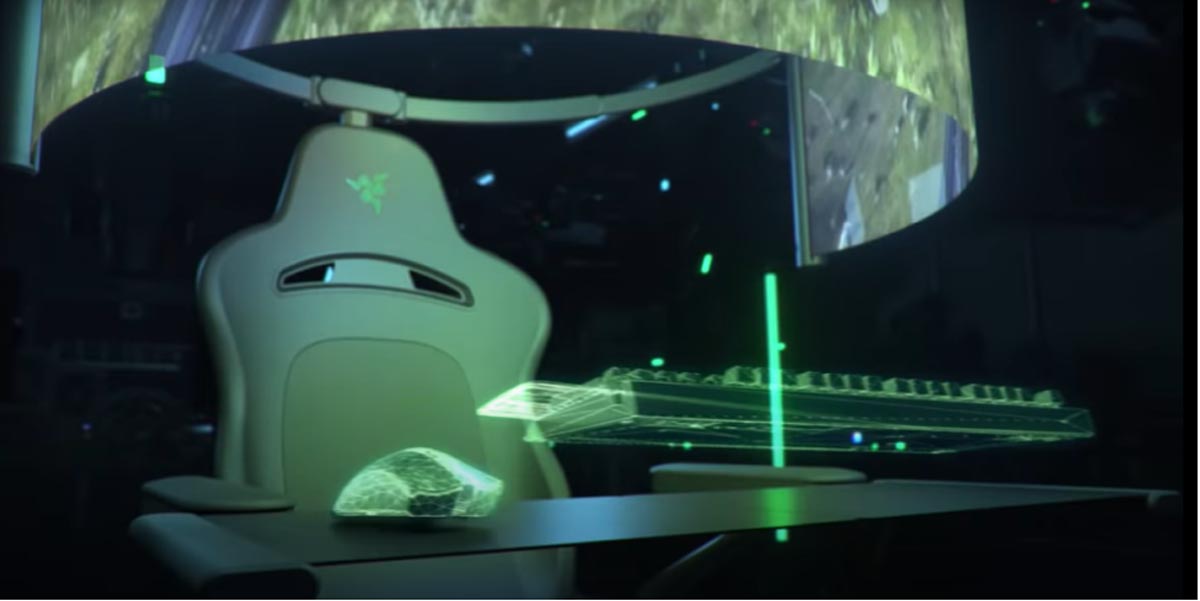 Another feature of this chair is the collapsible table to hold any gaming peripherals. It's large enough to replace a basic desk, and can be dismissed when not in use.
The chair itself is based on the Razer Iskur, the company's first high performance gaming chair that is also ergonomic. Specifically, it has 4D armrests, adjustable lumbar support, an "s" shaped backrest, and high density cushions, among other important features.
Users can personalize the Brooklyn with RGB lighting on the bucket seat and the chair's stand. They will also enjoy the dynamic lighting effects that trigger as they game on any of the 150 integrated gaming titles.
The Brooklyn chair is still in the development stages. Razer hasn't specified the date of the launch or its price, though judging by the cost of the involved components, we expect it will be top dollar.