Here at Mr Gadget, we encourage you to recycle old electronics and gizmos in Australia where possible. Oftentimes, your old tech is still worth good money or can be put to good use by someone else. More importantly, the growing effects of toxic e-waste are presenting a threat to our global environment. More and more devices are thrown into landfill every year and this is just not okay!
However, there are situations where your old electronic devices won't be worth trying to sell. For tech that isn't worth your time, we recommend recycling whenever possible. This is a far better option than creating dangerous e-waste. Not to mention the hours you'll spend finding a buyer for your outdated technology.
Believe it or not, if you want to recycle old electronics in Australia, it's faster and easier than you might think. In this guide, we will be covering how Australia approaches electronics recycling. From where you can donate your obsolete devices, to important steps to take before saying goodbye to your tech for good.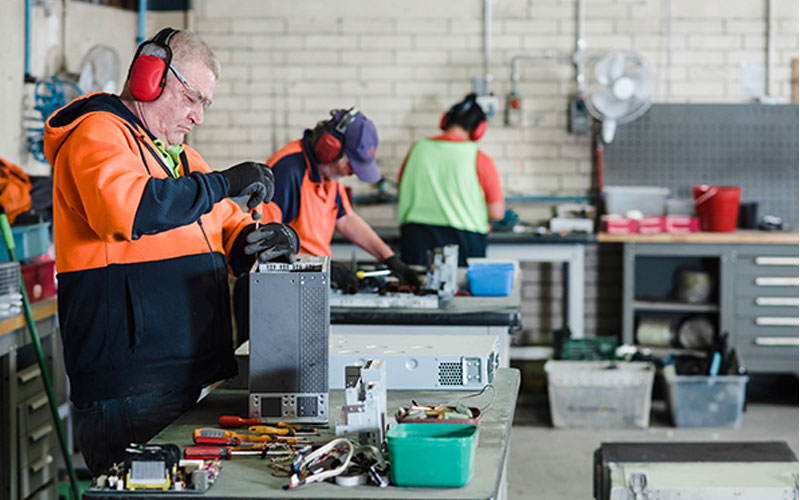 Australia's National Television & Computer Recycling Scheme
Numerous countries around the world are working to combat the growing tide of electronic waste. The Australian government is no different and is a leading contributor in the fight against e-waste. But there is always more that can be done!
To this end, e-waste recycling services are now being provided across metropolitan, regional, and remote Australia. This is a part of the government's National Television and Computer Recycling Scheme. This effort is being funded by private industry and seeks to make it easier for individuals to recycle their old televisions, computers, printers, computer parts, and accessories for free.
–
Where Can I Recycle Old Electronics In Australia?
The government's recycling efforts provide the majority of Australians with easy access to collection services for televisions, computers, and other outdated technology. Generally speaking, the location and times for recycling services will depend on your location, as there is a lot of flexibility built into the program.
We could go through a list of all of the e-waste recycling locations in Australia, but that would be a tedious effort. Instead, we suggest checking out Planet Ark, which maintains a database of television and computer drop-off locations throughout Australia. They'll even recycle ink cartridges and have become affiliated with numerous cartridge supply stores across Australia.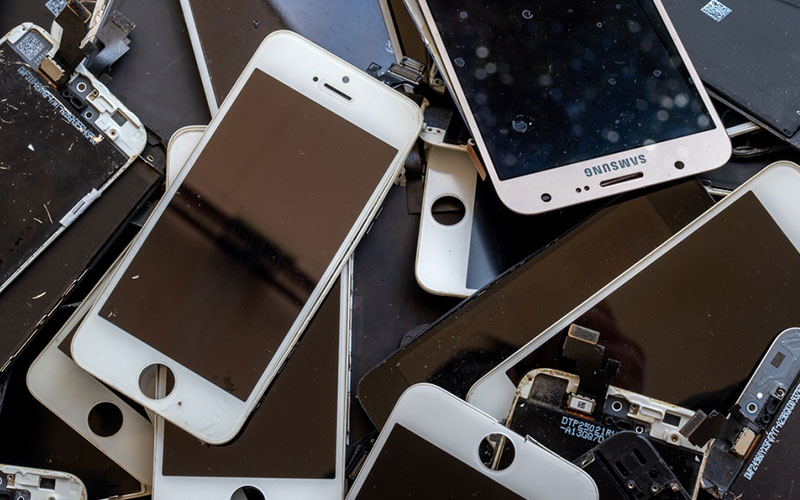 How Much Will Recycling Electronics Cost Me?
This is a question that often comes up when discussing electronics recycling. Under the current scheme, there is absolutely no cost to households or small businesses for electronics recycling services.
Charges may apply for larger businesses, but even these fees are rare. As a rule of thumb, if you attempt to recycle your tech and are asked to pay, request your devices back and go elsewhere. Recycling your old electronics is the right thing to do, but you shouldn't have to part with your hard-earned money in the process.
–
What Old Electronic Devices Are Recyclable?
Once again, this is a long list, so we won't cover everything here. Almost every electronic device you can think of, ranging from personal computers to static converters, is covered under the recycling scheme.
That said, it is important to know that different recycling locations accept different devices, so best to double-check with your local drop-off provider before heading out. Many drop-off points may also collect products such as mobile phones and large batteries.
If you're looking to recycle mobile phones, we suggest checking out MobileMuster. They've created a database of their collection services and drop-off points which should prove helpful to those interested.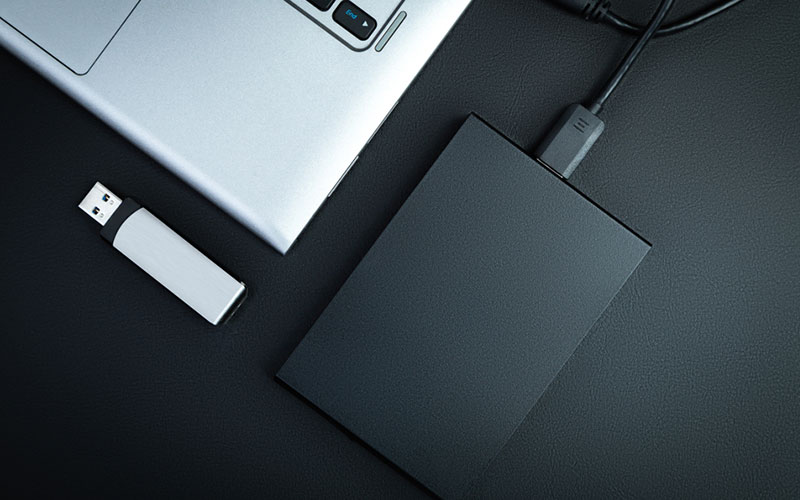 Prepare My Devices Before Donating Them?
100% clear your devices.
It is always a good idea to take some basic steps before donating your old devices. Oftentimes, our old electronics still hold valuable information about our social lives, finances, careers, and much, much more. The last thing you want is somebody getting hold of that data.
A good rule of thumb before you recycle old electronics is to always wipe your hardware of any personal data. If it's an old phone, perform a factory reset (which should be an option listed in the settings menu). If it's an old computer, either wipe or destroy its hard drive. Yes, the videos of people destroying hard drives may seem excessive. But you don't want to leave anything to chance once an old device leaves your possession.
If an old hard drive or storage device doesn't work anymore, you're almost always better off destroying it rather than donating it or recycling it. This ensures that potential identity thieves won't be able to get your old tax documents, emails, or other forms of private data.
In short, before donating your devices, remove and destroy any and all storage devices. It may feel like an unnecessary step, but it today's world, better safe than sorry.
–
Make Things Easier With One Donation Trip (If Possible)
Recycling old electronics doesn't have to be complicated, especially with the support of the Australian government's recycling scheme. When planning your recycling trip, try to find a drop-off location that is able to service all of your old devices. This will save you time and make doing the right thing feel like less of a hassle.