Perhaps the biggest disadvantage of wireless peripherals is having to charge them every couple of days, which can be a hassle when you're itching to play but your headset's out of juice. Astro's A50 Wireless showed us what including a cool charging station can do, allowing users to charge wirelessly as they're gaming away.
CHECK TODAY'S PRICE HERE: See at Amazon
30 Second Review: Sennheiser GSP 370
Design & Build -

7.6/10

Features -

7.8/10

Sound Quality -

8/10

Mic Quality -

8/10

Battery Life -

9.1/10

Comfort -

7.9/10

Total Value -

7.7/10
Summary
There's a lot of things that hold back the Sennheiser GSP 370 from greatness. Its all-plastic build, hideous-looking mic, finicky earcup fit, and potentially bricking software are all bound to make more than a few gamers sceptical.
But if you just give it chance, the headset makes up for its shortcomings and then some, with superb sound quality, decent sound isolation, and the best damn battery life among its competitors by a mile.
Pros
Excellent sound quality
Longest battery life around bar none.
Lightweight
Capable mic
Features 7.1 Surround Sound
Decent noise isolation
Cons
Cheap, plasticky build
Boxy design isn't for everyone
Barebones software that has a chance of bricking your headset
The Sennheiser GSP 370 comes with no such gimmicks but instead opts to minimize the frequency of charges by throwing in the most ridiculous battery capacity we've ever seen. Question is, how much more is there to the headset beyond its superior battery? That's what we're itching to find out in this Sennheiser GSP 370 review.
Pressed for time and can't get through the entire GSP 370 review? Just click any of the links below to skip right to that section.
What is the Sennheiser GSP 370?
While they're primarily known for their premium headsets and stellar sound design, Sennheiser has found plenty of success in recent years with their GSP line of gaming headsets. The GSP 370 is part of their wireless roster whose selling point is its bonkers battery life. Sennheiser promises days worth of continuous use along with the fantastic sound quality the brand has become associated with.
It's a fairly pricey headset that betrays its $180 price tag with an all-plastic build that feels cheap compared to the similarly priced SteelSeries Arctis 7 that's both sturdy and gorgeous to boot. The GSP 370 isn't ugly per se, but it's incorporated some questionable design choices that make a few of its parts stand out in a bad way. Think aviation headset but boxier.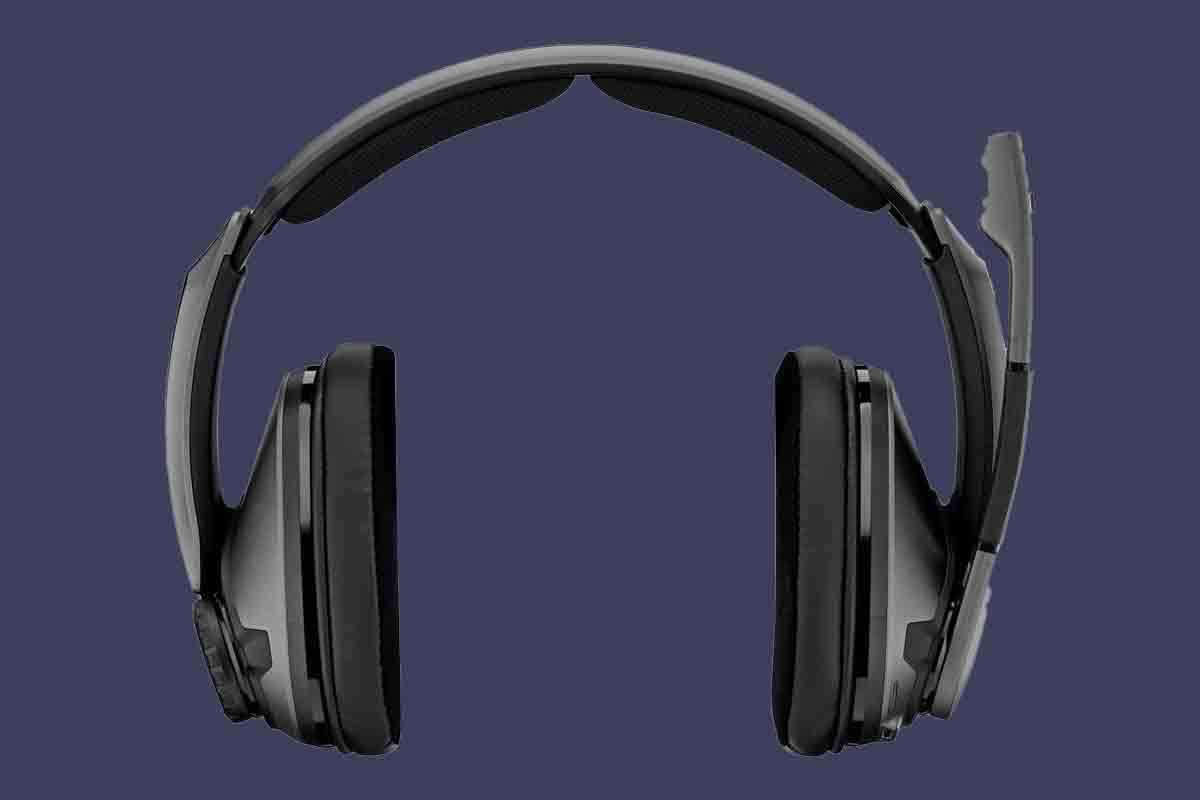 Features
Connectivity
The GSP 370 is a wireless headset that connects to your PC via its included USB wireless dongle. The nature of its connectivity makes it also compatible with the PS4. PS5, smartphones, and a docked switch.
Battery Life
Its most attractive feature is easily its insane 100-hour battery life which effortlessly beats out the already impressive almost 24-hour longevity of the Razer BlackShark Pro V2 and SteelSeries Arctis 7. That's the longest-lasting headset battery we've ever come across by far.
Accessories
As with most Sennheiser gaming headsets, you shouldn't expect much in the way of freebies since all you're getting out of the box is the dongle and a charging cable.
Active/Passive Noise Cancellation
The headset doesn't come with Active Noise Cancellation but the good seal provided by its earcups allow for some decent sound isolation that's able to block out moderate ambient chatter and noises in the room. Assuming, of course, that they fit your ears well.
Software
The GSP 370 utilizes the Sennheiser/EPOS gaming suite which feels lacking when compared to the excellent Razer Synapse and SteelSeries Engine. It offers some cool features like Surround Sound reverb control but it doesn't allow you to create custom profiles for various games which is a letdown.
Users have also reported instances where unsuccessful firmware updates to brick which is a definite cause for concern.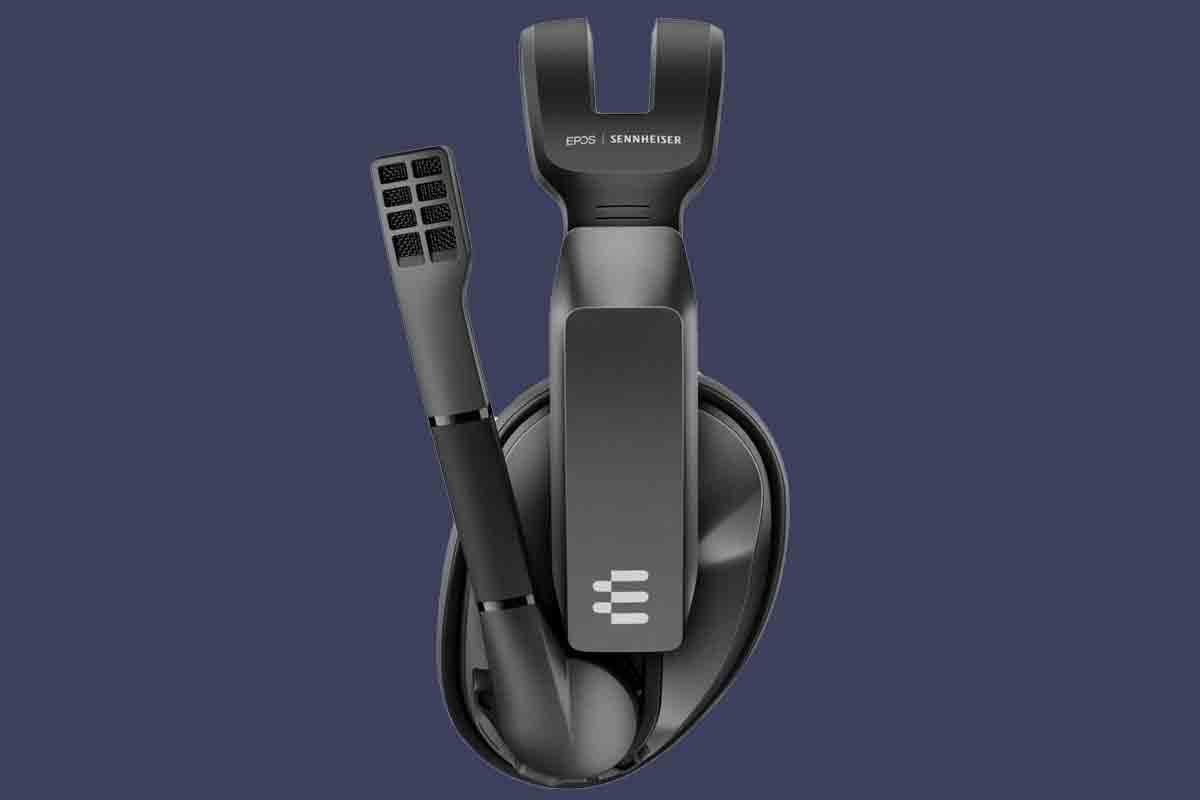 Sound Quality
As expected from a Sennheiser headset, the GSP 370 sounds terrific no matter what you listen to. The bass profile is accurate yet deep and punchy, though it could use a little bit of a bump for more satisfying explosions and gunshots in video games and movies. This can be easily fixed by turning up the lower frequencies a few notches via the software EQ.
Mids are even better, allowing vocals and instruments to sound nice and crisp, while the highs round off the sound design perfectly by allowing the sound effects, dialogue, and the soundtrack to feel full and distinct, with a notable lack of muddy sounds overall. While the headset is primarily tuned for gaming, music sounds plenty pleasant for everyday use, though audiophiles will likely be left wanting.
The GSP 370 offers 7.1 Surround Sound which can be toggled through the game's software suite. It introduces a wider sound stage and an echoey quality to give the illusion that you're part of the open space.
It isn't nearly as sophisticated as the Razer Kraken Tournament Edition, but it gets the job done by providing a vague sense of positioning as to where sounds are emanating from. It's not particularly distinct but it did help give me a better idea of my opponents whereabouts through the noise of their gunfire during a round PUBG.
It comes with a  capable unidirectional microphone that offers great recording quality, making your voice sound full and natural. Its isolation abilities are above-average, blocking out moderate ambient noises in the room, though it struggles to separate louder sounds like planes flying overhead.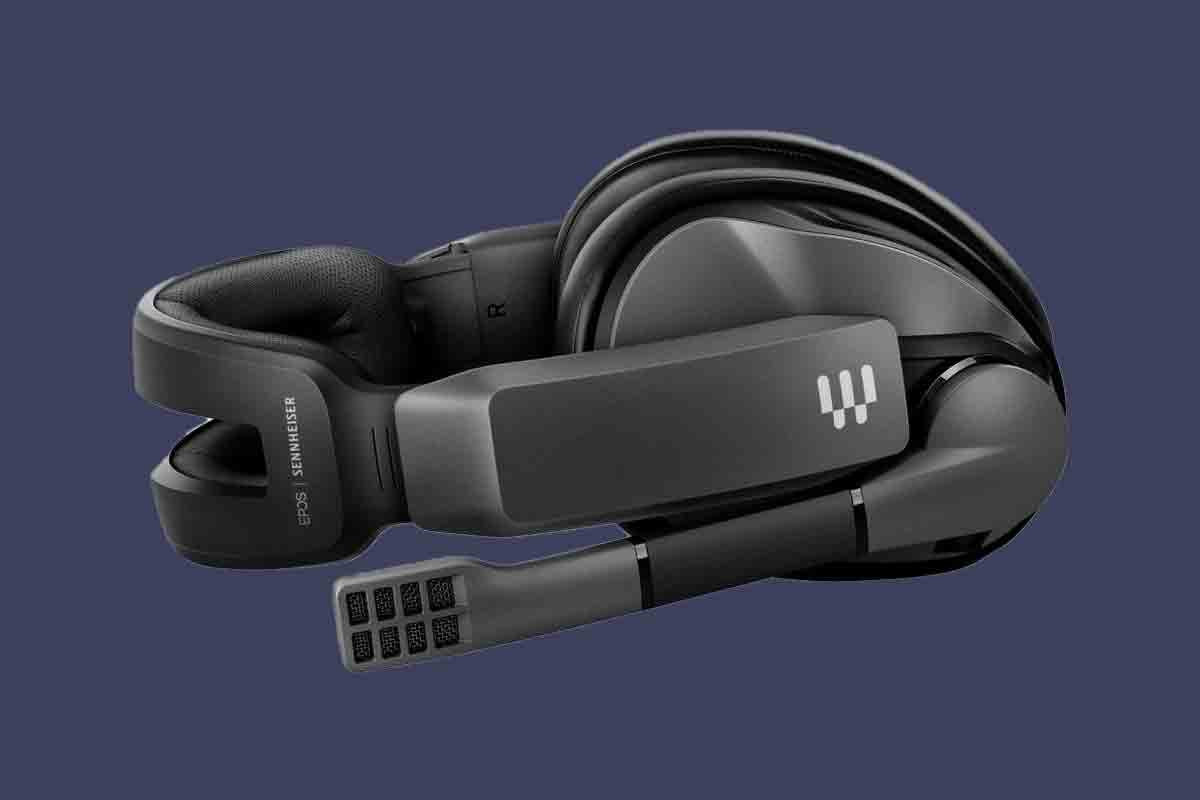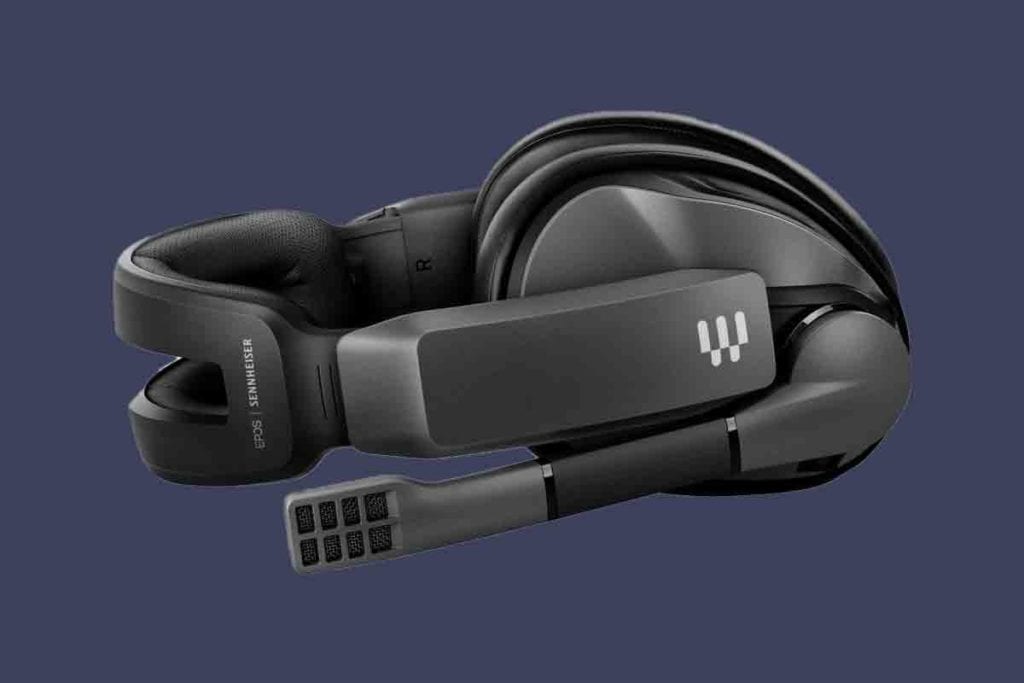 What's it like to use?
Setting up the GSP 370 is easy enough. You just need to stick the dongle in your compatible hardware of choice and you're good to go. The power button located on the left earcup serves a dual function, one is to turn the device on while pressing it a second time lights up a colour indicator to let you know how much juice it has left.
It starts off as dark green for full battery and steadily changes to warmer colours the less battery is left, ending in red when you're at critical levels. It's a nifty way of displaying battery status without having to jump into software like with other headsets. The right earcup sports a volume dial that rotates as smooth as you can hope.
If you were hoping for a bunch of controls you're going to be disappointed since that's all the buttons the GSP 370 has to offer. It's a simplicity that's welcome to some but a letdown to others, especially considering its price tag.
The GSP 370's comfort level is decent, though its oversized earcups can prove a difficult fit for smaller ears despite the generous padding. It ends up feeling unstable and loose when it comes to the seals. Bigger ears are likely to feel a lot better though. On the plus side, the adjustable notches do allow you to get a good fit around the top part of your head and the well-padded headband is quite comfy.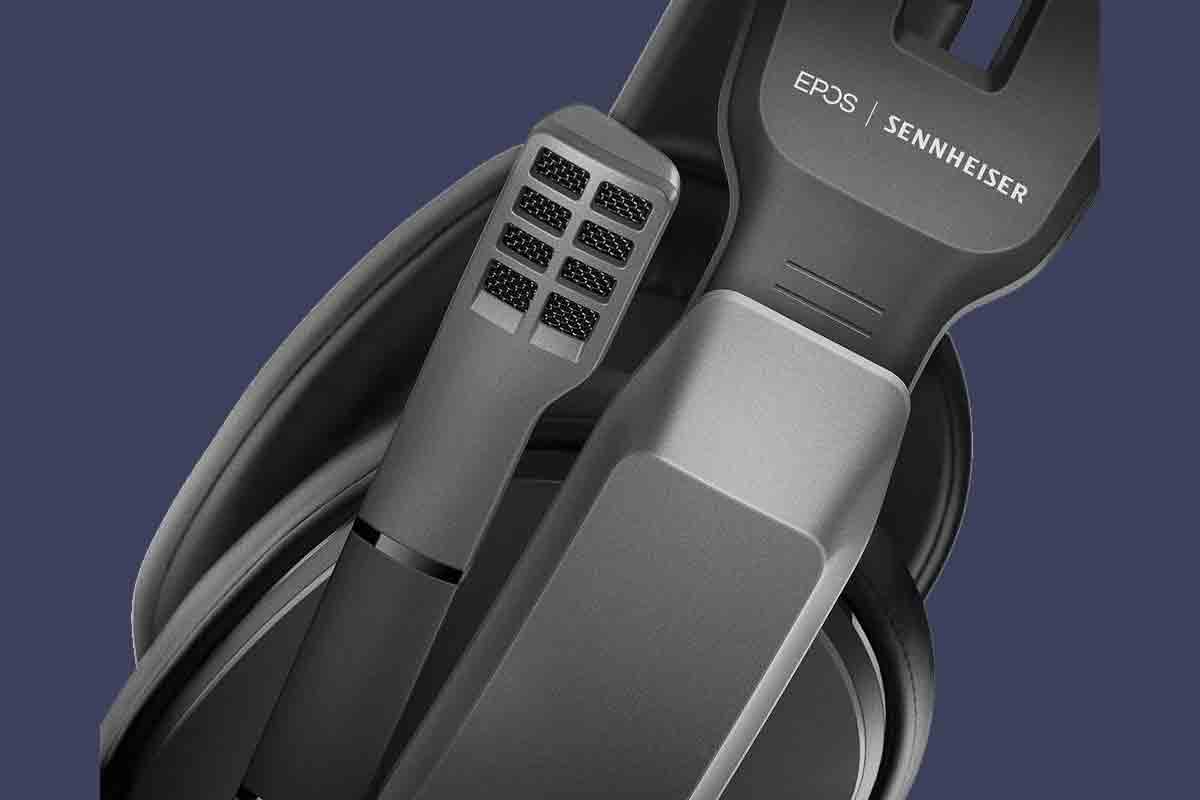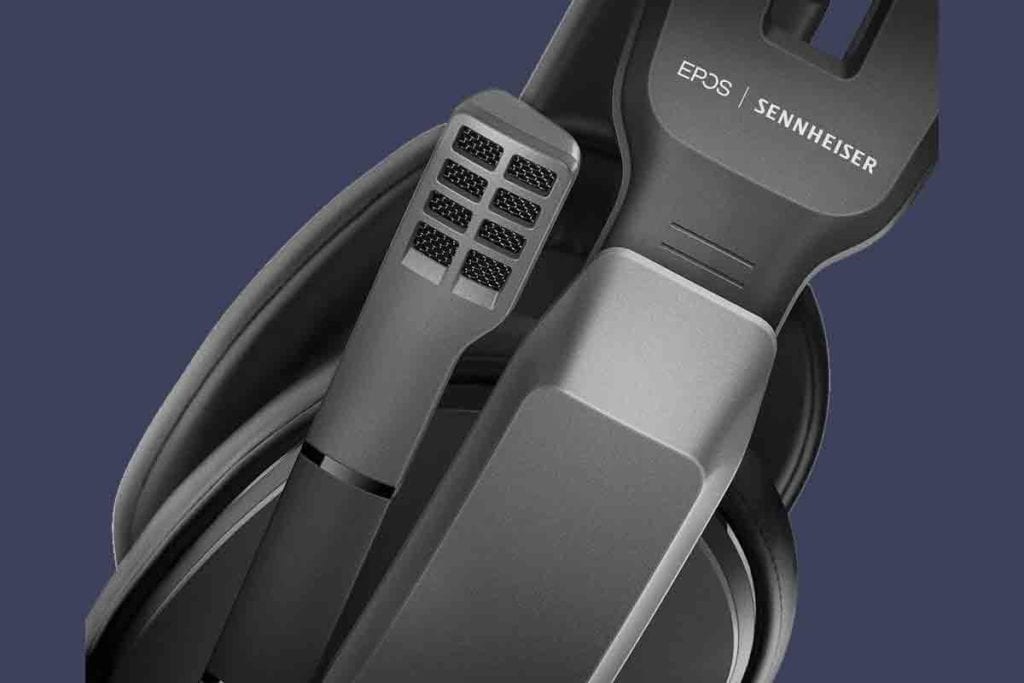 Aesthetics
The GSP 370 looks a lot like the GSP 670, sharing its boxy look and large oval earcups but lacking a few of the latter's accents. It's a lighter shade of black all around, with a few Sennheiser decals here and there including one with the model name.
The headband is wider than the headset's rectangular arms and has a long gap at its centre presumably to make it more breathable and comfortable. Perhaps my least favourite aspect about this peripheral is its large, non-removable microphone that's not only non-retractable but just plain unattractive.
It's obviously a gaming headset and the design seems to want to make that obvious. It's loud and edgy which may suit the tastes of gamers who like their gaming hardware to be a little more on-the-nose. Minimalists, however, will probably cringe at the sight of it.
For a near $200 headset, you'd expect something weighty and solid. The GSP 370 is neither of those things as the headset is surprisingly light and its plastic build makes it feel kind of hollow, though it is high-grade plastic and can take its fair share of beatings.
Final Thoughts
At its price point, our expectations of the Sennheiser GSP 370 were fairly high, especially considering how much we loved the GSP 670. The plastic build was our initial letdown, followed by the lacklustre software that's ill-fitting of a headset of this price and pedigree. And hearing about several cases of users bricking their peripherals just by trying to update their firmware was simply absurd.
But then we gave the headset a try and Sennheiser's masterful sound quality kicked in, instantly making us feel better about it. Aside from its audio, it does a lot of things right, like its above-average noise isolation, great microphone, and lightweight frame, not to mention its astonishingly lengthy battery life.
Price reduction
Sennheiser GSP 370
LOW-LATENCY - Proprietary low-latency connection transmits with near-zero...
FLIP-TO-MUTE MIC A broadcast-quality, noise-cancelling microphone cuts out...
LONG-LASTING POWER With battery life up to 100 hours via low-latency...
CUSTOMISE YOUR SOUND - Sennheiser Gaming suite for customization and...
Last update on 2022-05-20 / Affiliate links / Images from Amazon Product Advertising API