With the help of smart plugs, our homes have transitioned into smart homes. Our homes are now filled with smart devices that are interconnected and can help automate our homes and improve our quality of life. By now, we're all used to things like Alexa and Google Assistant but what is a smart plug and what can they do?
What Is A Smart Plug?
A smart plug is a device that plugs into a standard power outlet and allows any device plugged into the smart plug to be controlled and measured via an app. The smart plug creates an intermediary between the traditional outlet and the device that you would like to be able to remote control. Not all smart devices need a bunch of features or artificial intelligence to become incredibly useful. The smart plug is the boring 3rd cousin of the smart home family but incredibly useful and reliable.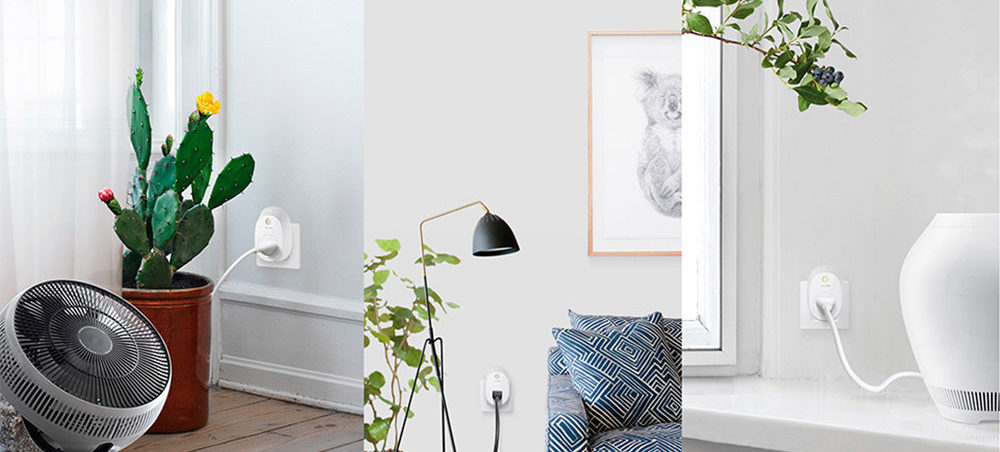 What Can You Do With Smart Plugs?
Smart plugs themselves can't do a whole lot other than turn things on and off remotely and check things are still on or off. However, this ability makes them an important building block of the modern smart home. Below are examples of things smart plugs can do:
Energy Saving
Smart plugs can help identify which of your appliances are responsible for excessive energy consumption. In combination with an app, smart plugs will track how much energy a device is using and let you track this in a number of ways. On the flip side, you can plug in your upgraded energy-efficient fridge to see the difference. If you're not Bill Gates, don't worry – just buy one, or two, smart plugs instead of one for each of your devices and swap them over when testing.
Another way smart plugs can help save energy is by reducing 'vampire power'. Not as exciting as it sounds (unless you pay the bills), but vampire power or standby power can be as much as 10% of your electricity usage. A single device is not much of an issue, but over a dozen and things add up quite quickly. Well, imagine a world where when you leave the house, all of these devices automatically turn off! Again, a cost-benefit analysis may show this as a poor investment, but it's worth checking out. Below are some of the most common offenders of vampire power:
Computer, Laptops, Tablets
Kitchen Appliances (Microwaves, Coffee Machines, Blenders)
TVs, Game Consoles, Stereo Systems
Heaters, Coolers, AC Units, Air Cleansers
Climate Control Perfection
Air conditioners and heaters do a great job of controlling the temperature in our homes. However, they take a while to do their thing, which can make things more uncomfortable than needed. Smart plugs provide complete control over the timings of your AC, heaters and diffusers. With a smart plug, it will never be too cold in the mornings or too warm when you arrive from the beach.
Not only can you automate when things will turn on and off, but you can also do this manually, from anywhere with an internet connection. If it's an abnormally cold day, turn the heater on to keep the dog comfy. If family turns up unexpected then you can make sure they are also comfortable without them having to fiddle with things themselves.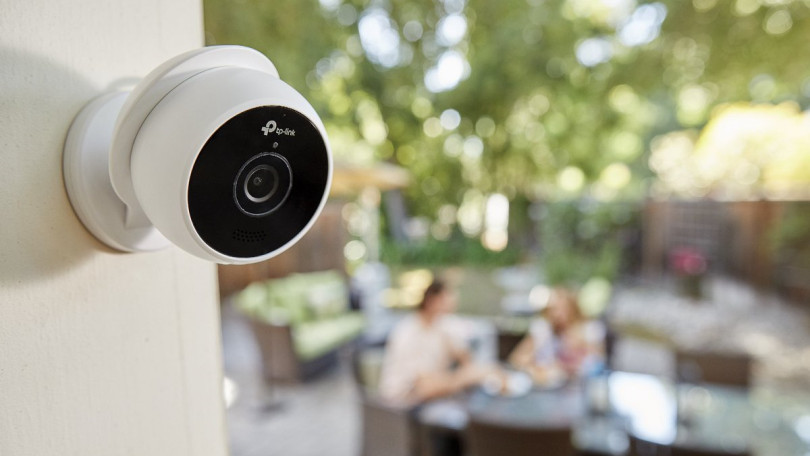 Home Security
Imagine the things Macaulay Culkin could have achieved with a smart plug. Well, he didn't need them but maybe you will. Smart plugs can help create the illusion that you're home when you're not, or even that there's more than one person in, even if you're home alone. 
A simple way of achieving this is by plugging in a couple of your lamps into smart plugs and putting them on timers to turn on and off periodically. It will increase your home's energy consumption but that will be a drop in the ocean compared to a break-in. 
Reduce Screen Time
By plugging in your kid's games consoles into a smart plug, you can help reduce their screen time with much more confidence. You'll even be able to keep track of when the console is turned on, in stand-by and completely off. This way you will be able to categorically see how much time is being spent gaming
Other Smart Plug Uses
Slow Cookers: Use a smart plug the turn on the slow cooker at the perfect time so when you arrive home, dinner is served.
Coffee Makers: Wake-up with a fresh morning coffee by plugging your coffee maker into a smart plug and setting a timer.
Lights: Aside from the security aspect, using smart plugs to control lights can add a lot of quality of life improvements. With the addition of motion sensors, you may never touch a lamp again.
Lawn Sprinklers: Keep your lawn lush by plugging in your sprinkler system to a smart plug and setting up the optimum schedule. 



Do Smart Plugs Work With Power Strips?
Smart plugs are safe to use with power strips as long as the device plugged into the smart plug does not draw more power than the power strip can safely manage. Check the manufacturers' websites for relevant information. 
Do Smart Plugs Work With Surge Protectors?
Surge protectors do a great job of protecting our devices from power cuts or surges, but do they work with Smart Plugs. Yes, surge protectors and smart plugs will work with one another to protect your electronics. Just make sure that the smart plug can handle the electricity requirements of all the devices.
Can You Use Smart Plugs Outside?
There are some options on the market, but they are much more limited and generally more expensive. We strongly suggest buying a fit for usage smart plug to prevent any mishaps during bad weather.
Smart Plug Buying Advice
Consider the smart plug capacity: If you have a specific device in mind when buying a smart plug then make sure that the smart plug can handle it. A common mistake is trying to pair a low capacity smart plug with an air condition, which just won't work.
Consider Your Routines: The most practical uses for smart plugs is to embed them into your pre-existing routine. If you have a coffee each and every morning then get one for your coffee machine. If you turn of all of your home's lamps at a certain time each night, then buy a few smart plugs.
Consider the shape: Depending on the specifics of your house, you may be better off buying certain shaped smart plugs. Some can be quite bulky and won't fit nicely next to other outlets or behind your sofa.
Consider Your Existing Set-up: Some smart plugs can only work with a limited range of home automation hubs. Make sure that the plugs you buy are compatible with your existing system, or with one that you're planning on buying.