Aside from the usual cycling gear, we are thrilled for The SMART Tire Company as it develops its first-ever consumer application of NASA's airless shape memory alloy (SMA) tire technology — an eco-friendly bicycle tire called METL.
Future bikes will use an advanced lightweight material called NiTinol+ which is an elastic-like rubber yet strong like titanium, exhibiting perfect shape retention without ever going flat.
Tried and tested in Mars Rover Missions
NiTinol has been around since 1959 when it was discovered by engineers at the Naval Ordinance Laboratory. Up to this day,  these corrosion-resistant materials have been present in other technologies such as braces and medical artery stents.
METL is backed with over 12 years of research and its technology has been originally designed for Mars rover missions. NASA's patent has also been granted last 2019 to develop this superelastic tire.
SMART has also teamed up with Spin Mobility, part of the Ford Motor Company, to produce SMA tires for e-scooters, and is working with Felt Bicycles on research and development.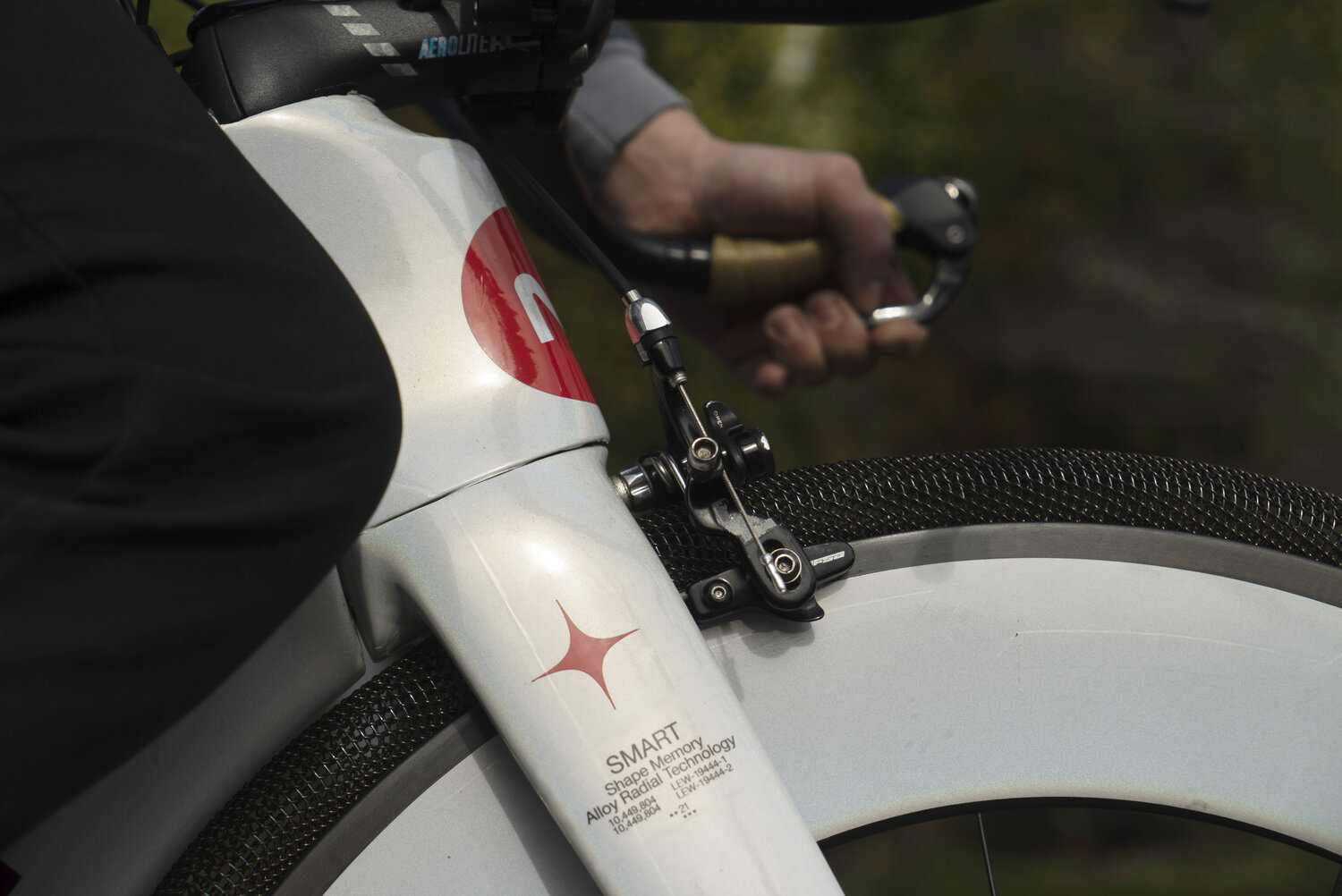 Reimagining The Wheel
Penetrating these eco-friendly tires in the $250 billion global tire market is going to be a challenge for this aspiring startup.
Founded in 2020, the SMART team has consulted with NASA Glenn Research Center inventors to bring the power of shape memory alloy tire technology to the general public.
The team is excited to bring METL to the consumers as Earl Cole, former Survivor champion and CEO of The SMART Tire Company said in a press release:
"Cyclists will not be able to wait to get their hands on these cool-looking, space-age METL tires that don't go flat. […] The unique combination of these advanced materials, coupled with a next-generation, eco-friendly design make for a revolutionary product."
As of this writing, their WeFunder page has reached $875,000 out of their $5 million funding goal. Their future valuation is projected to be at around $50 million once their projects continue to soar.
If you want to support The SMART Tire Company, visit their website and join the 2021 METL waitlist. These future-proof tires will be available to the cycling community in early 2022 and soon they will also be used in future automobiles.