Sonos, one of the pioneers of wireless audio, has recently teamed up with IKEA once again to deliver another SYMFONISK product.
We've seen them release a couple of wireless speakers blending in the furniture aesthetic and this time they're releasing a picture frame WiFi speaker as announced in the first minutes of their latest live stream.
Here's a quick recap of their last two wireless speaker releases and what we know so far about the latest picture frame speaker that's set to spice up any person's living space.
The Bookshelf and The Lamp
Last 2019, IKEA and Sonos banded together to create a home entertainment gadget that blends both furniture and modern tech. So they came up with the idea of creating a bookshelf speaker to go with your living room plus a lamp speaker that goes well with any part of your house giving it an atmospheric vibe.
See Also: Mighty Vibe Review: Mini Spotify Offline Music Player
It's also good that Sonos and IKEA want to democratize music and sound in the home to bring better audio and visual experience through their SYMFONISK lineup.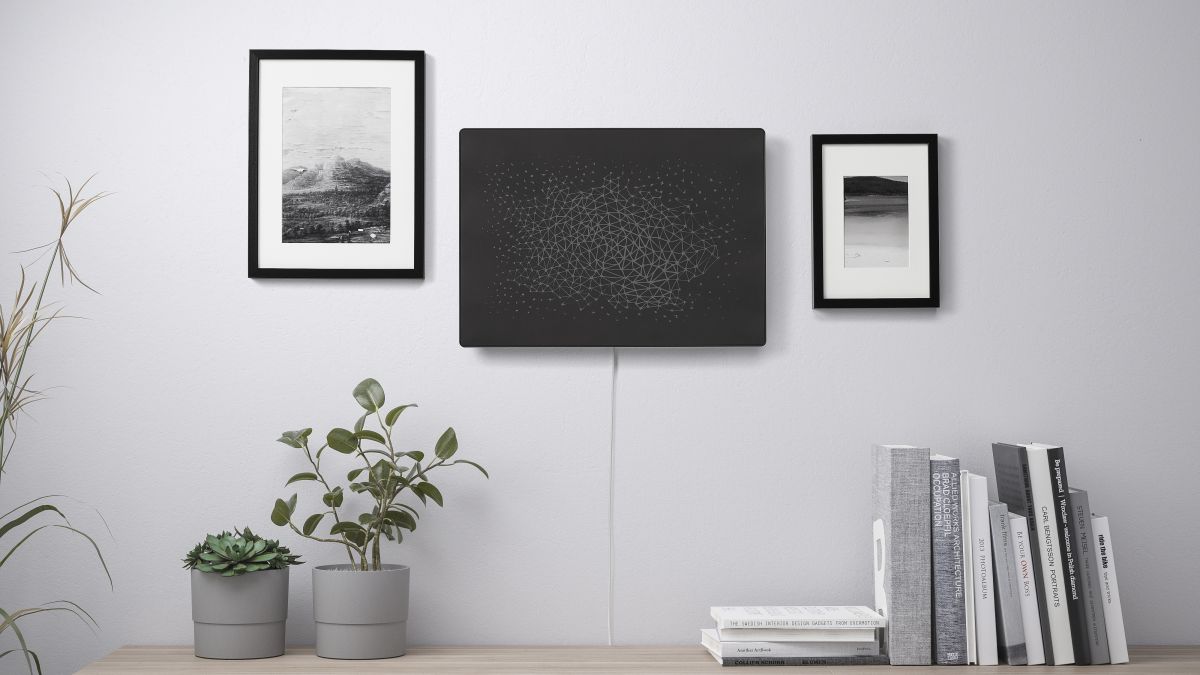 SYNMFONISK Continues Innovate Around Sound Art Pieces
Both of these great companies have continued to deliver high-quality tech furniture gadgets at a reasonable price as compared to the Soundwall Nova Series who has developed art speakers that would cost over $1,000.
As per IKEA's latest press release, this piece of speaker art to come out this July 15 on both the IKEA stores and on their website in Europe and North America with other regions to follow.
No price announcement has been mentioned for the picture frame speaker but we might expect it to be at around $99 to $199 which is the price range of both their bookshelf and lamp speaker lineup.