Including a mono earbud with the PlayStation 4 was a classy move by Sony that gave fans a tantalizing taste of what it's like to chat with friends while engaging in multiplayer fun. It's a great way to kick things off, but as players become more seasoned they'll undoubtedly want to step up their audio game.
CHECK TODAY'S PRICE HERE: See at Amazon
30 Second Review: Sony PlayStation 4 Platinum Wireless Headset
Design & Build -

7.5/10

Features -

8.1/10

Sound Quality -

8/10

Mic Quality -

8/10

Battery Life -

7.1/10

Comfort -

8/10

Total Value -

7.8/10
Summary
When the thing that bothers you most about a headset is that it won't let you use it wirelessly on your other gaming platforms,  you know it you've got something great on your hands.
The Sony PlayStation 4 Platinum Wireless Headset's combination of awesome sound quality, innovative 3D audio, and high level of comfort make it easily one of our favourite PS4 headsets on the market.  
Pros
Marvellous sound quality especially for video games
Delightfully comfortable
3D Audio welcome feature and the VSS works well
Sturdy build
Companion app offers a decent amount of features considering it's on console
Cons
Pinhole mics aren't as good as the boom mics found in other gaming headsets
Bass is a little underwhelming outside of gaming
Wireless connectivity is exclusive for PS4
Aesthetic may be a bit much for some people
With the Sony PlayStation 4 Platinum Wireless Headset, the Japanese tech juggernaut aims to level up your PS4 multiplayer experience with excellent sound quality, next-level Surround Sound, and a comfortable pair of earcups. But with so many fantastic third-party peripherals offering full PS4 support, is Sony's first-party offering the best way to go? Stick around and find out in this Sony PlayStation 4 Platinum Wireless Headset review.
Can't spare the time to go through the full review? Click any of the links below and it'll take you straight to that section:
What is the Sony PlayStation 4 Platinum Wireless Headset?
As its name suggests, the  PlayStation Platinum Wireless Headset for Sony PlayStation 4 [International version] was built specifically for their PS4 console and serves as a sequel to the well-received Gold Wireless Headset. Sony remained quite faithful to the original, with the only meaningful improvements being a minor facelift and a significant bump in Surround Sound technology.
It sports a slightly edgy yet sleek-looking form-factor that's indicative of its purpose for gaming but isn't so overdone that'd you'd want to hide it from guests when they come over. Its $160 SRP (Amazon currently has it for as low as $134) puts it in the lower end of the premium spectrum, making it slightly more affordable than then excellent Razer BlackShark Pro V2 and SteelSeries Arctis 7 – both of which we've had the pleasure of reviewing.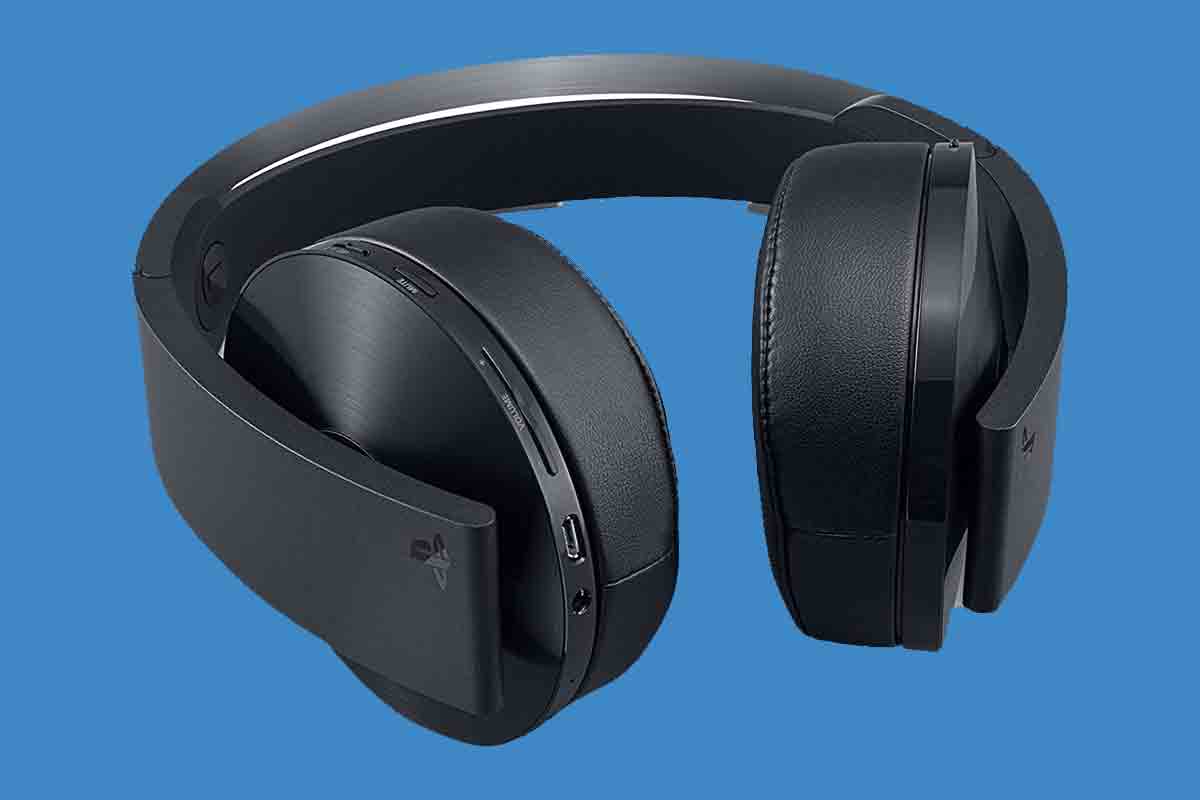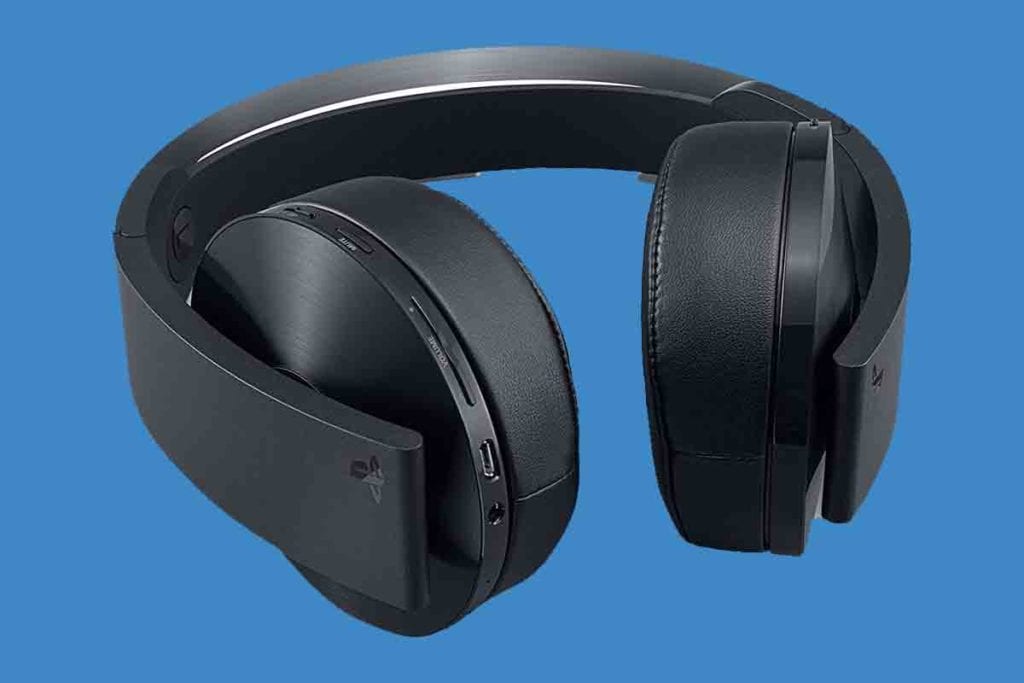 Features
Connectivity
The PS4 Platinum Headset primarily uses a wireless USB adaptor that connects solely to the console. If you prefer going wired, it also includes a 3.5mm audio cable that connects to any device with a similar jack, including smartphones, PlayStation VRs, Windows PCs, and Macs.
Battery Life
Sony hasn't provided an exact number when it comes to battery life, but during our tests, we found that it can easily handle around 11 hours of continuous use while on moderate volume.
Surround Sound
The headset offers 3D Audio that's a notch higher than standard 7.1 Surround Sound, though the game has to support it for it to be fully utilized.
Noise Cancellation
It doesn't come with active noise cancellation technology but it does have a decent level of noise isolation that blocks out minor chatter and other noises in the room. Don't expect to mitigate louder sounds, however, like nearby traffic and passing planes.
Accessories
Aside from the peripheral itself, Sony included its wireless USB dongle, microUSB charging cable, 3.5mm audio cable, and a soft carrying pouch that comes in black with blue strings.
Software
There's a headset companion app that you can download onto your PS4 that features some cool custom audio modes designed for particular games and genres. It also includes a personalized audio equalizer.
Sound Quality
While official console merchandise can often be disappointing, the PS4 Platinum Headset is anything but. Its overall sound profile is excellent all around and tuned perfectly to suit video game audio. The bass is deep and forceful but never overstated, while the stellar mids allow voice-overs and instruments to come across accurate and energetic.
The trebles are equally as impressive lending a welcome level of distinctness to the audio and higher frequency sounds are rendered nice and clear without introducing any shrillness. Audio is top-notch when you're using the headset for gaming or watching shows, though the bass can be a little underpowered when listening to music even if after some tweaks with the EQ. It's particularly noticeable during bass-heavy tracks.
Unlike the Razer Kraken Tournament Edition which features a superb retractable boom mic, the PS4 Platinum Headset has two built-in pinhole microphones that sound great albeit slightly muffled. It also offers a solid level of noise isolation that blocks out most ambient sounds in the medium range. It might feel a little awkward speaking to the air as opposed to a visible mic, but you'll get used to it soon enough.
The headset's 3D audio is meant to be far more precise compared to virtual Surround Sound and adds height positioning to the mix. Sounds not only appear to come from your left and right but also above and below you. This doesn't work on all games, however, but the list is growing nicely and fortunately includes one of my favourite games on the PS4 – God of War.
Editor's note: Kratos has recently been added as a skin in Fortnite.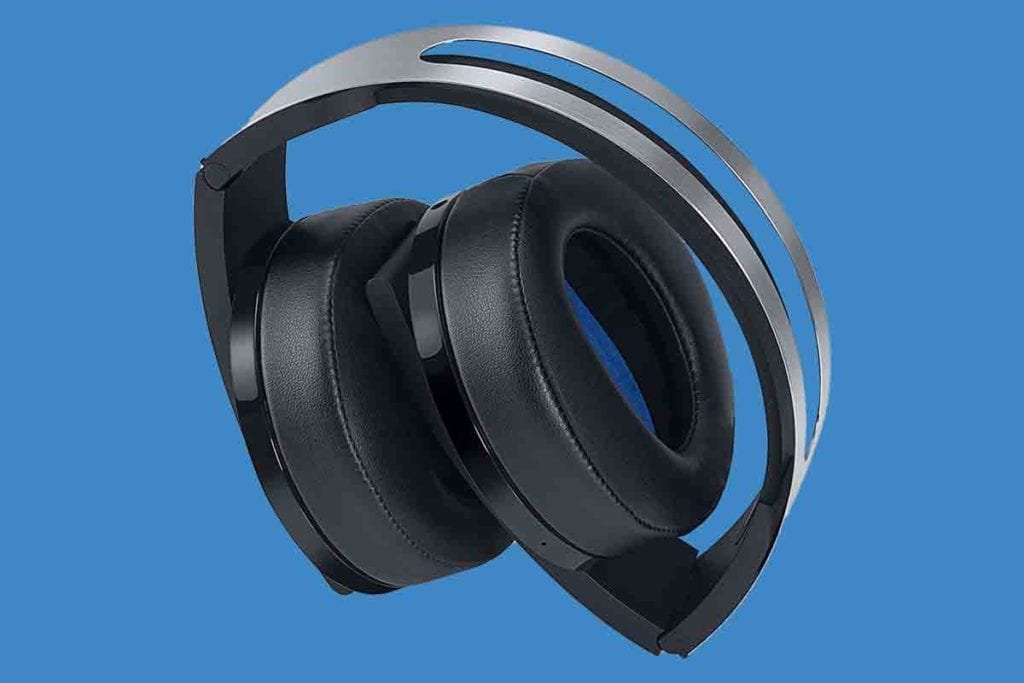 During our test run, the positional audio lacked the precision that's found in premium eSports headsets but managed to provide a general sense of direction as to where sounds were emanating from. I could hear the grunts of offscreen enemies sneaking up behind Kratos, for example, but whenever there were two or more I couldn't differentiate their positions from one another. All-in-all, it does add a pleasant cinematic feel to gaming that's a welcome feature whenever games allow it.
What's it like to use?
Setting up the headset is simple, you just have to pop the wireless USB adapter into your PS4 and hit the power button on the peripheral then you're all set. The power button doubles as an audio mode button and will cycle through "Standard" and "Bass Boost" by default, though you can customize both modes using the companion app which actually has some surprisingly cool features despite being on console.
There are also volume up and down buttons, a sound chat button that controls the volume of chat in relation to game audio, and a mute/sidetone button. This mutes and unmutes your mic if you give it a short press and giving it a long press adjusts the volume of your own voice in the headset or eliminates it completely.
Finally, there's the Virtual Surround Sound/3D Audio switch that automatically chooses 3D audio if the game allows it, else it defaults to VSS. The buttons are positioned nicely and are well-spaced, making it them easy to access.
Sony's headset excels in comfort thanks to the plush, large-sized earcups that apply just the right amount of pressure to keep the peripheral stable without making you feel uncomfortable. They're slightly angled too which is a nice touch. The adjustable headband allows you to easily get the right fit and the pleather material lining the earcups feel nice, though they can run hot during longer sessions.
Aesthetics
A lot of people find the Platinum PS4 Headset's design to be overdone but I found myself quite fond of it. The earcups are large and cylindrical, offering generous amounts of padding on the inner side while the outer side is completely flat. They're attached to curved, rectangular plastic arms that are, in turn, connected to a thinner rubber headband towards the top. Above the headband lies a shiny metal strip with a long gap running across its centre.
Overall, it's a fine mix of plastic, rubber, and metal that's weighty enough to give it a sense of sturdiness and feels as premium as its price suggests. It's not the prettiest headset in the world but it fits the PS4's aesthetic nicely and isn't so edgy-looking that you'd be embarrassed to wear them around your non-gamer friends.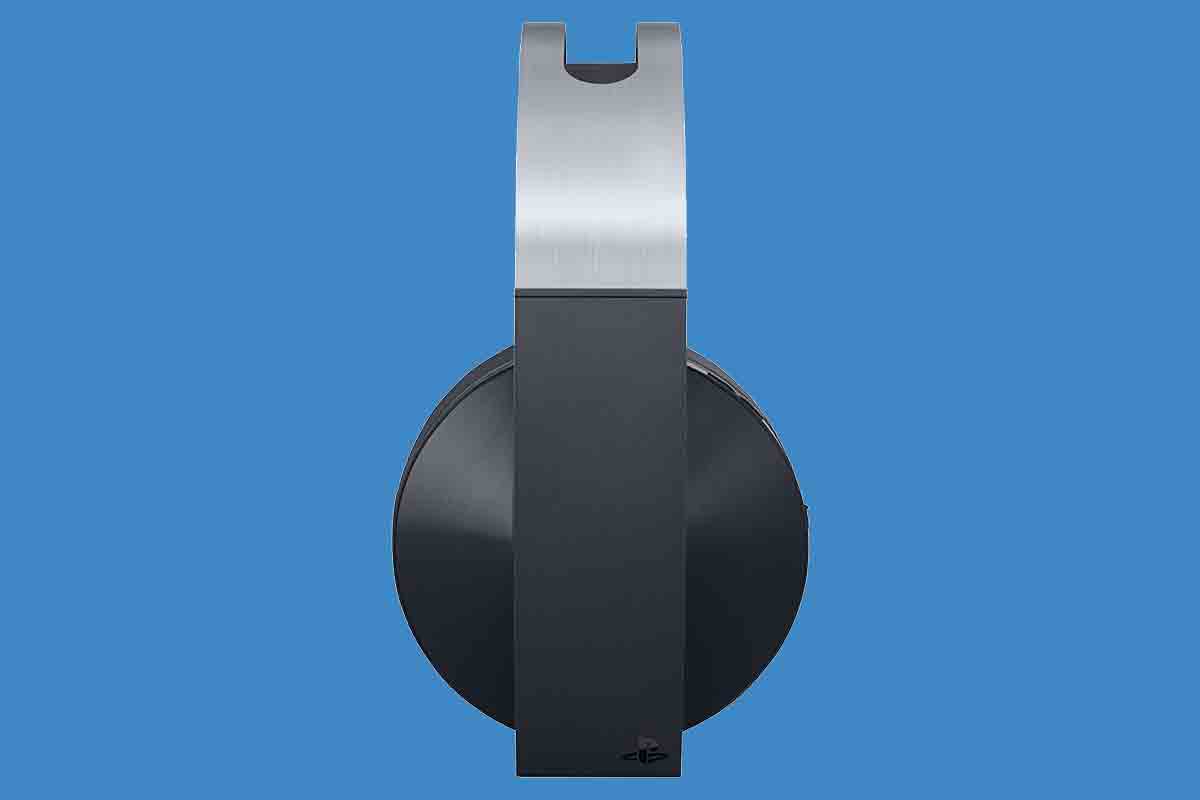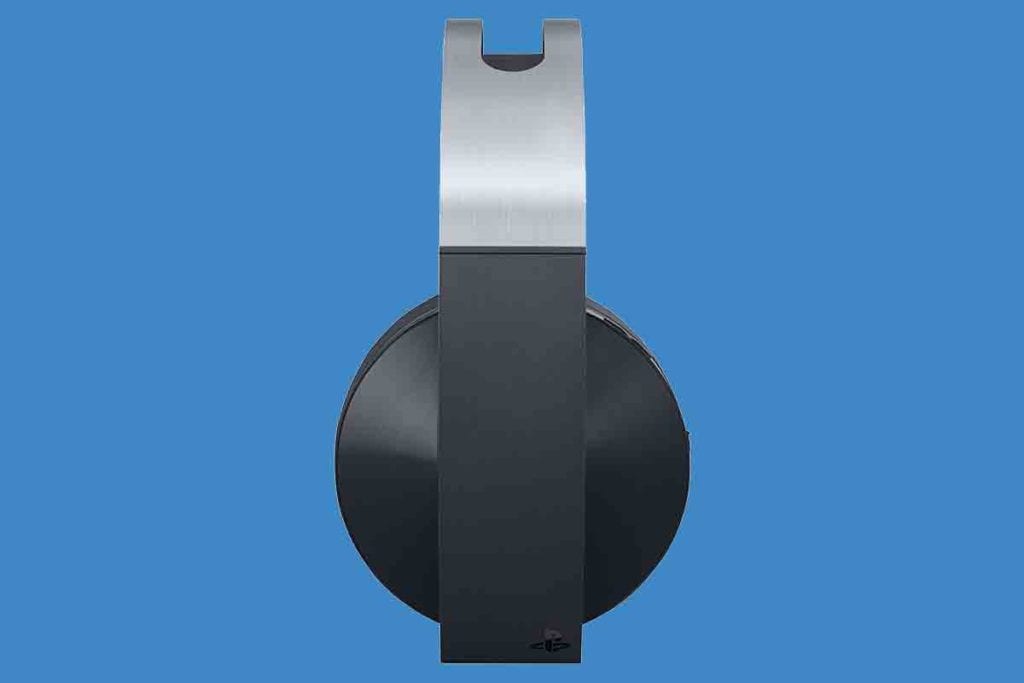 Final Thoughts
Official products have garnered a bad reputation for being underwhelming, but the PS4 Platinum Headset luckily doesn't land in that category on account of its exceptional gaming-tuned sound design, premium comfort, and immersive 3D Audio feature. It even supports a cool companion app that you can download on the PS4, offering a deceptively complete set of features for something that's on console.
Aside from its slightly exaggerated look and pinhole mic design, there's little reason not to recommend the Sony PlayStation 4 Platinum Wireless Headset, especially since it's fully compatible with the PS5 – 3D Audio and all. We just wish we could use it wirelessly on PC as well.
Last update on 2022-05-15 / Affiliate links / Images from Amazon Product Advertising API