If you're tired of having to blast your music during your commute just to drown out the background noise, chances are you're on the lookout for a solid pair of noise-cancelling headphones. Wireless headphones like the Sony WH-1000XM4 have become all the rage the last few years and tech companies have been coming up with increasingly innovative features to make their products more accessible and easier to use.
CHECK TODAY'S PRICE HERE: See at Amazon
Sony WH-1000XM4 Review
Design & Build

Features

Total Value
Summary
The Sony WH-1000XM4 noise-cancelling wireless headphones face some stiff competition but manage to hold its own through excellent sound quality, a host of innovative features, and top-of-the-line ANC technology.
It also happens to be quite the looker and feels great to have on. While it may not appeal to everyone on account of its heft price tag and lack of gaming functionality, the WH-1000XM4 is undoubtedly the best Sony wireless headphones on the market today.
Pros
✓ Top-notch sound quality
✓ Awesome quality of life features
✓ Bluetooth Multipoint is a fantastic feature
✓ Sturdy design that's pleasing to look at
✓ Exceptional noise-cancelling technology
Cons
✗ A tad on the pricey side
✗ High latency on PC and doesn't connect to consoles at all
✗ Double-tap to pause is a bit iffy for some
A lot of the more modern higher-tier headphones feature superb noise-cancelling, touch controls, and customizable equalizers just to name a few. They're great for listening to music or podcasts in noisy environments, like public transportation or a rowdy office, and minimize the need to interact with your smartphone or whatever device you're using for playback.
In this Sony WH-1000XM4 Review, we're going to take a look at the ins and outs of Sony's latest noise-cancelling wireless headphones to find out if it lives up to the high bar set by its predecessor.
Can't stick around for the whole 1000XM4 review? Simply give any of the links below a click to skip right ahead to that section:
Sony WH-1000XM4 Review
The Sony WH-1000XM4 is Sony's top-shelf wireless headphones variant that's geared towards users looking for a first-class audio experience coupled with unbridled noise-cancelling technology, perfect for people who commute to work or travel often. It's the fourth entry in the Japanese tech giant's WH-1000XM line of wireless headphones, with its predecessor leaving some mighty big shoes to fill.
Most people agree that, during its time, the WH-1000XM3 held the crown for its class and even now remains one of the best wireless headphones money can buy. Saying that the expectations for its younger sibling are high would be a gross understatement.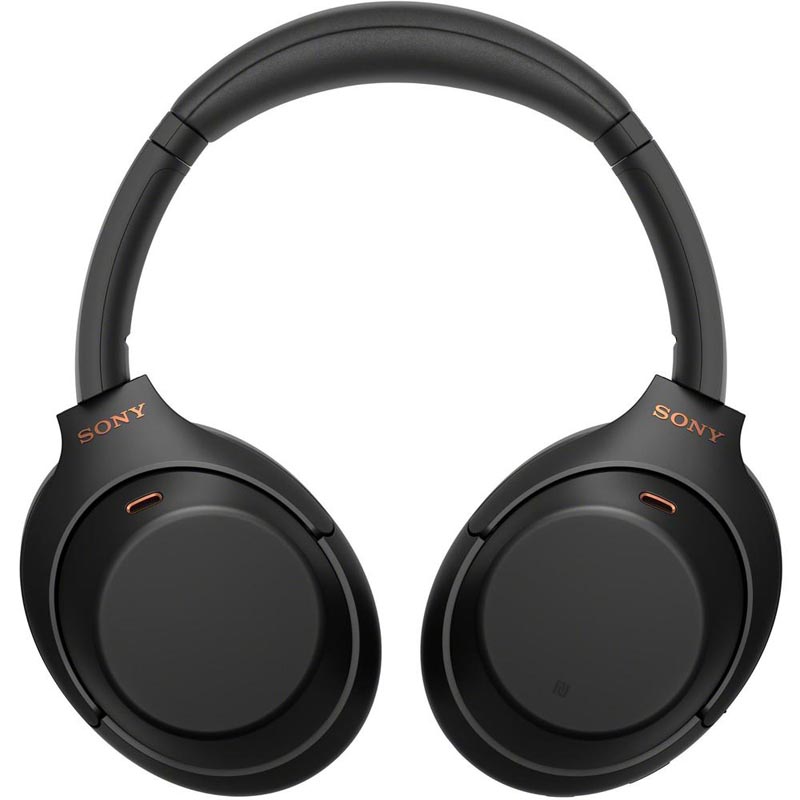 Fortunately for Sony fans, the WH-1000XM4 doesn't disappoint. While not much has changed in the looks department, they've somehow managed to improve upon the previous generation's already impressive Active Noise Cancelling (ANC) technology while bolstering the user's overall listening experience even further. It doesn't stop there. Their pedigree with ANC is excellent and even did a fantastic job with their wireless earbuds.
Sony also added a bunch of quality-of-life features that are both innovative and practical. For the most part, at least. Bear in mind, however, that the WH-1000XM4 is a high-end piece of equipment that will set you back a pretty penny. So if you're looking for a more budget-friendly pair of noise-cancelling wireless headphones, you'll probably want to look elsewhere.
WH-1000XM4 Features
The main way the WH-1000XM4 manages to one-up its predecessor is through convenience. Sony's added quite a few forward-thinking features that users are sure to love, like the Bluetooth multipoint for starters. This allows you to connect to 2 different devices simultaneously while giving you the ability to seamlessly switch between them.
Bluetooth Multipoint
You could be listening to music on your smartphone then effortlessly hop onto your laptop for a Zoom meeting without having to go through your Bluetooth settings.
Speak to Chat
Another cool feature is speak-to-chat, which automatically pauses whatever you're listening to whenever the headphones detect that you're talking. Let's say you're listening to music at work and want to call out to a coworker to ask for a favour.
The moment the WH-1000XM4 detects your voice it'll put a stop to your tunes so you can hear yourself speak. It's a nifty new function that's only made available by downloading the Sony Headphones Connect app.
Auto-pause
Auto-pause is a function a lot of people will definitely get a kick out of. It's in the same vein as speak-to-chat but this feature automatically pauses your playback whenever you take off your headphones. A useful addition that just makes the overall user experience that much better.
Noise Cancellation
As far as noise-cancelling is concerned, the WH-1000XM4 is simply top-notch. It takes the previous generation's stellar ANC technology and pushes it even further by improving the way it diminishes sounds that are lower in frequency.
Sony has included a noise-cancellation optimiser. With this, you're able to optimize the noise-cancelling to suit your surroundings and you can dictate the amount of background noise you allow to get through. The app also gives you access to the equalizer which comes in extremely handy if you're particular about the way you like your music.
Overall, it's just plain better at drowning out the noise. The earcups are also thicker than its previous iteration and you can tell that the sound isolation is better even when noise-cancelling isn't switched on.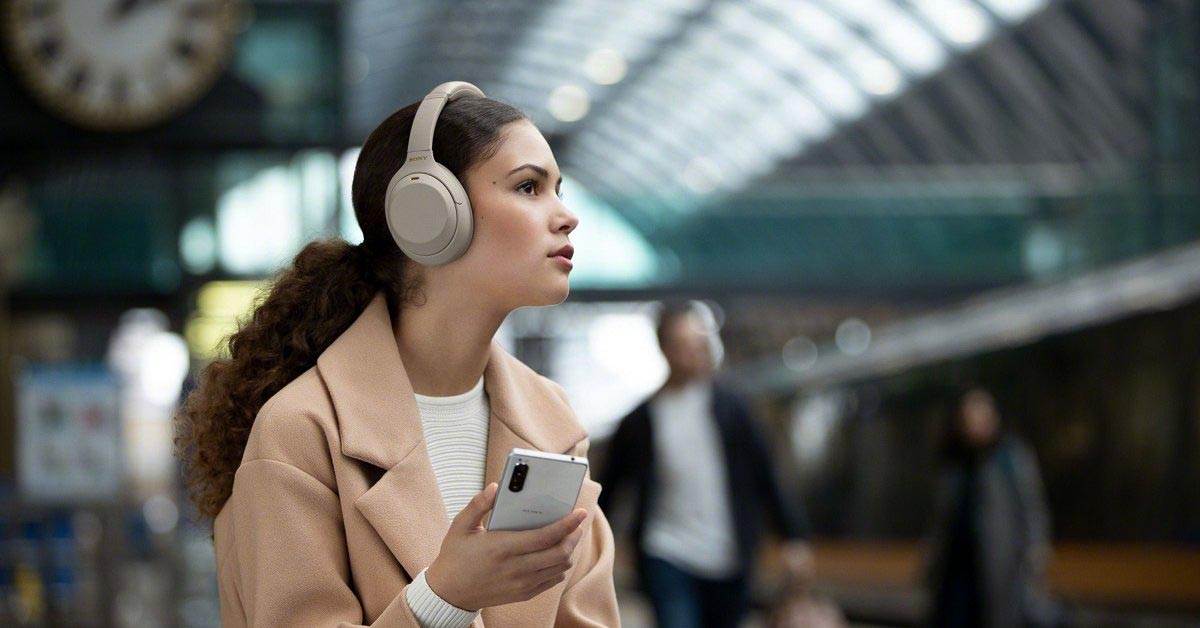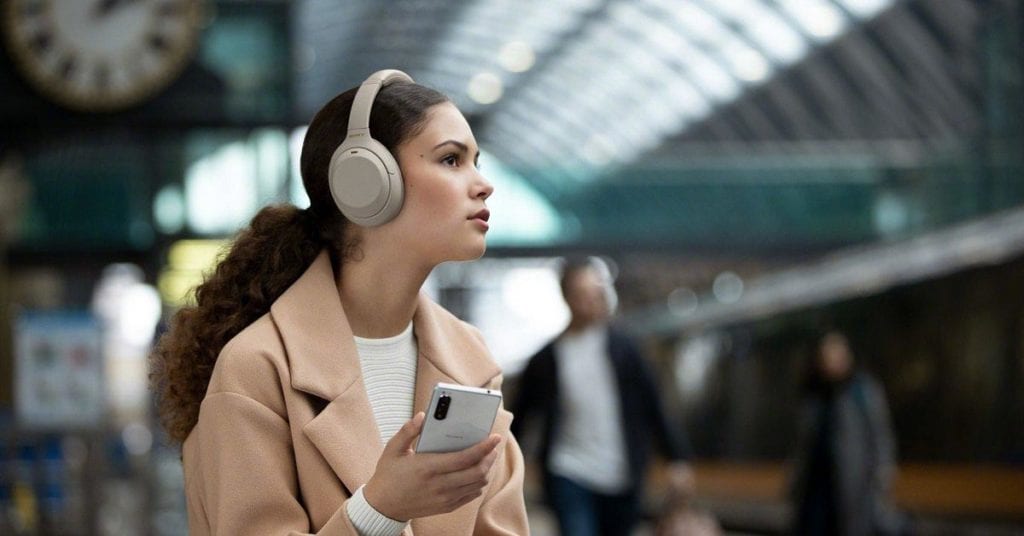 Sound Quality
Sound-wise, the WH-1000X4 outperforms its senior yet again, albeit not by a wide margin. Which is fine considering the fact that the WH-1000X3 sounded fantastic. The sound quality is a little bit on the bassy side which is perfect for punchier genres of music like R&B and Hip-Hop. Good thing is, if you're not a fan of the default bass settings, you can just pull up the equalizer on the app and change it to your liking. You won't be running out of juice frequently either, since the WH-1000XM4 sports a lengthy 30-hour battery life with continuous playback.
Sony's Headphone App
There are a handful of other features that you can only access through Sony's proprietary app. For one thing, the app lets you program the headphones' second button to do one of two things, either toggle noise-cancelling or activate your phone assistant. The bad news is you can only map one of the two functions, which is a bit of a bummer.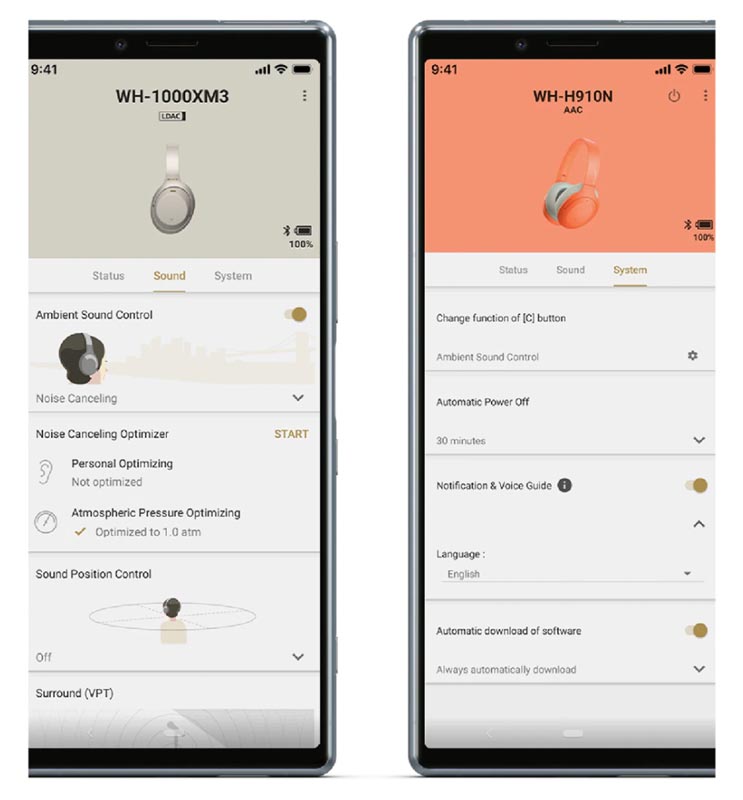 WH-1000XM4 Specs
Box Dimensions

22.35×18.29×7.87 cm

Weight

254 g

Active Noise Cancellation

Yes

Bluetooth Type

5.0

Supported Codecs

AAC, LDAC, SBC

Wireless Range

9.1 m

Battery Life

30 Hours (Bluetooth + ANC)

38 Hours (Bluetooth)

Recharge Time

3 Hours
WH-1000XM4 Design
The WH-1000XM4 looks pretty much identical to the previous one, which definitely isn't a bad thing. It's rocking a sleek, well-padded design with a matte-like finish on the over-ears that come together in a smooth blend of comfort and style. Personally, I think it's better looking than the more expensive Bose Noise Cancelling Headphones 700.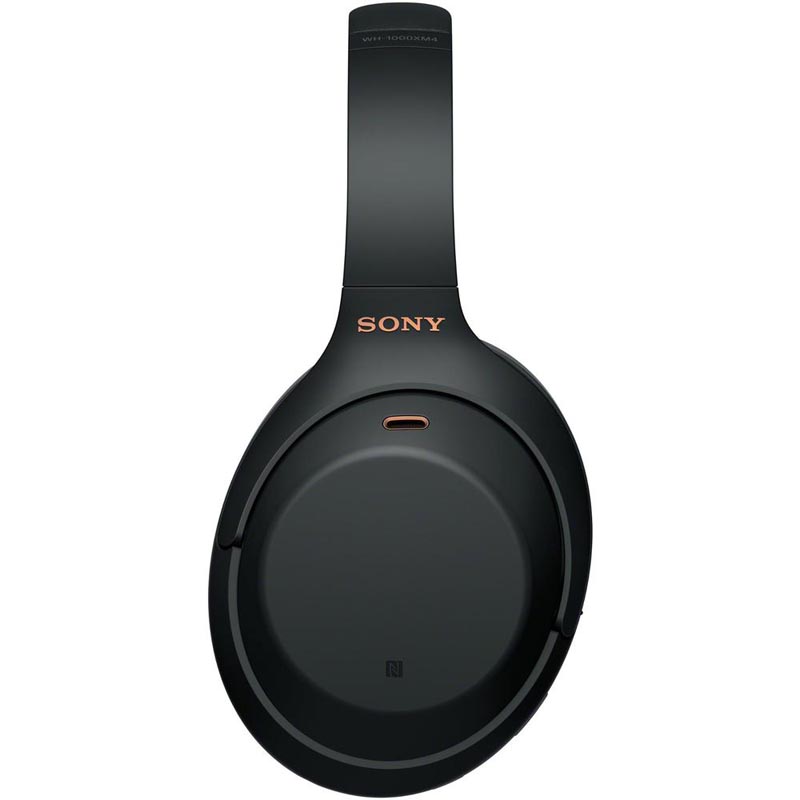 It's quite bulky, but that's usually the case for most noise-cancelling wireless headphones. It does make up for it a little bit by being foldable and it also comes with a rugged yet handsome carrying case. The case isn't the only thing that's sturdy, as the WH-1000XM4 itself feels well-built and its headband seems to handle strain effectively.
What's WH-1000XM4 like to use?
The Sony WH-1000XM4 wireless headphones are remarkably comfortable due to its abundance of well-placed paddings and a design that puts minimal pressure on your head. The oversized earcups cover your ears just right (even big ones like mine) and aren't painful even after extended listening sessions.
---
If headphones aren't your thing, check out our list of best wireless earbuds. They don't clamp your head and some people prefer this form factor.
---
For the most part, using the headphones is pretty intuitive, although there are a few outliers. Getting it up and running is as simple as tapping your smartphone on the NFC logo located on the left earcup, assuming you have a smartphone that supports NFC, of course. Otherwise, you can pair them manually by holding down the power button on the headphones till it turns on, then check your smartphone Bluetooth settings for the device to pop up.
The WH-1000XM4 enters pairing mode automatically as soon as it's activated. Pairing a second device is just as easy. All you have to do is turn the headphones off, then hold the power button until the device emits a chime. After that, simply check the Bluetooth settings of your second device and connect.
The WH-1000XM4's controls haven't changed much since its previous version. You control your playback via taps and swipes on the touch-sensitive earcups. Swiping to control volume and song skipping feels great, though there have been reports of the double-tap to pause feature being a bit iffy for some people.
Ambient mode is a great function that lowers the volume of whatever you're listening to and streams sound picked up by the built-in mic so you can hear what's going on in your surroundings. All you have to do is cover the left earcup with your hand to activate it.
If you were hoping to use the WH-1000XM4 for gaming, I've got some bad news for you. While the headphones are perfectly capable of pairing with Bluetooth-ready PCs, they suffer from high latency which makes them unsuitable for proper gaming.
---
If you need a gaming headset, check out the Plantronics Rig 800XL or Plantronics Rig 500HD. Both of these do a stellar job and are well worth your consideration.
---
The situation is even worse for console gamers, as the WH-1000XM4 headphones are unable to connect wirelessly to either a PlayStation 4 or an Xbox One. You can connect it to a PC or console via audio cable but you'll be giving up the use the microphone. Trust me, fellow gamers. I'm as bummed out as you are.
WH-1000XM4 Review – Final Thoughts
The Sony WH-1000XM4 stands high among the elite with its exceptional sound quality and generous amounts of quality of life features. Its simple yet striking design makes it pleasing to the eyes and its high level of comfort and ease-of-use make the whole experience an absolute joy. When it comes to noise-cancelling technology, the WH-1000XM4 is as good as they come.
But through the use of Sony's app, the noise-cancelling optimizer pushes it ahead of its peers. It's a bit on the expensive side, though it's still within the same range or slightly cheaper than most of its competition. Its most significant drawbacks lie in its lack of gaming functionality and the inability to map custom buttons for both noise-cancelling and phone assistant. In spite of those hiccups, the WH-1000XM4 is still one of the best noise-cancelling wireless headphones money can buy.
Last update on 2022-05-15 / Affiliate links / Images from Amazon Product Advertising API