Just when you thought that these game updates were enough to get gamers hyped, Stardew Valley will finally exist in a physical version according to game creator Eric Barone over Twitter.
I'm happy to announce today's launch of Stardew Valley: The Board Game. It's been in the works for over 2 years. Read more about it here: https://t.co/3OleaEkM0j or visit the shop to purchase: https://t.co/nvjkAL5RQz pic.twitter.com/dDLAVWt378

— ConcernedApe (@ConcernedApe) February 23, 2021
Although the first release of this $55 board game is currently available to only US residents, we may see this going international soon.
https://twitter.com/i/web/status/1364356143661731844
It's also good to note that this project took two years to finish as Eric Barone worked with board game designer Cole Medeiros so here's what we know so far about the board game.
Board Game Design and Quick Gameplay Look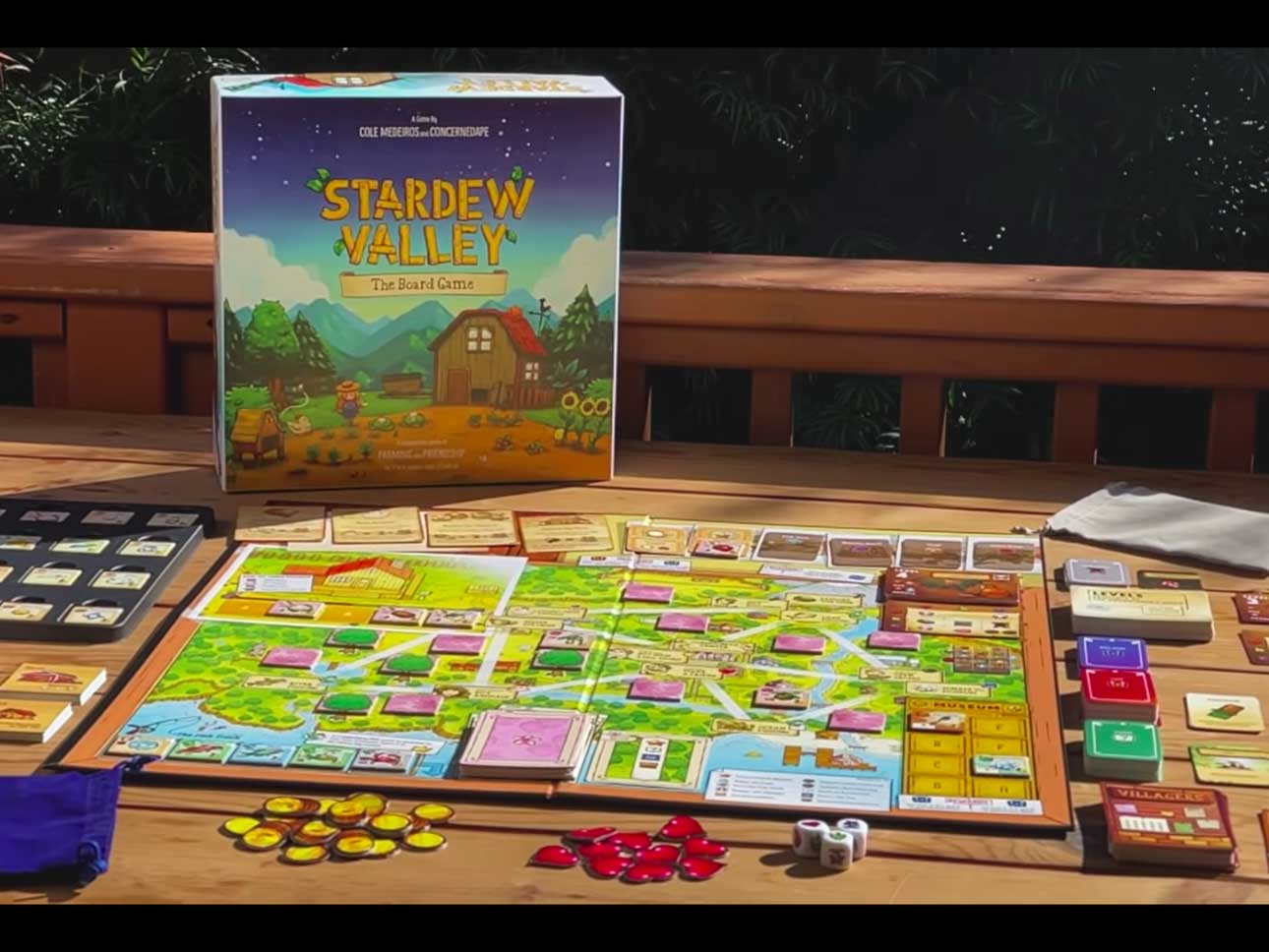 Looking over the board game, it does look colorful but at the same time complex as Barone mentions because of the numerous card decks, dice and other tokens that you're presented with.
Just by looking at the rule book, you already get to appreciate the game's presentation which is really close to the video game when it comes to its aesthetics. The designer pictured out the characters from the popular video game.
Quick Gameplay Look
As for the mechanics, each player will undergo three phases as mentioned in the rules:
Season Phase – A player will carry out instructions based on the drawn Season Card
Planning Phase – Players can spawn in any location and discuss what they will do once they take an action
Action Phase – Each player can do a maximum of two actions per location (action + action) or one action if he or she decides to move to two locations (action + move + action).
Once your turn has ended, you can draw from the End of Turn event. A game can last 40 minutes or more depending on the conditions that you'll pick. The main goal of the game is to finish "Grandpa's Goals" and the community center bundles.
If you're that gamer who's still into tabletops, you might want to include this game in your collection especially if you also want time away from your computer or console.
The Stardew Valley board game can also be played solo or with friends so this is a great way to spend some quality time with your loved ones.