We recently took a closer look at the Arctis 7 and it turned out to be one of our favourite mid-range wireless gaming headsets to-date. With the SteelSeries Arctis 7X, the Danish tech developer aims to create a more console-friendly iteration of its predecessor while keeping everything we loved about the original intact.
CHECK TODAY'S PRICE HERE: See at Amazon
SteelSeries Arctis 7X Review
Design & Build -

8.1/10

Features -

8/10

Sound Quality -

8/10

Mic Quality -

7.9/10

Battery Life -

8.2/10

Comfort -

7.5/10

Total Value -

8.4/10
Summary
Adding a whole new level connectivity to an already outstanding headset make the SteelSeries Arctis 7X and 7P some of the best all-around headsets money can buy.
Whether you're gaming on a smartphone, PS5, or anything in between, they've got you covered. It may be a little bit pricier than the Turtle Beach Stealth 600 Gen 2 or the Logitech G533 but it's easily worth every penny.
Pros
Exceptional sound design tuned for gaming
Supports a wide variety of devices
New colourways elevate an already awesome-looking design
Comfortable and sturdy build
Above-average battery life
Cons
Bass is slightly underwhelming
Not as stable as you'd want a wireless headset to be
7P lacks the Xbox connectivity of the 7X despite being the same price
Not great when it comes to listening to music
It will, however, have to compete with some solid offerings from rival brands like the Sony PlayStation 4 Platinum Wireless Headset and the Turtle Gaming Stealth 600 Gen 2  – both excellent peripherals at cheaper price points. In this SteelSeries Arctis 7X review, we're going to find out if it's worth shelling out the extra cash or if you're better off sticking to one of its rivals.
Can't spare the time to get through the whole 7X review? Just click any of the links below and we'll take you right to that section:
What is the SteelSeries Arctis 7X?
The SteelSeries Arctis 7X and its twin brother, the 7P, are essentially identical to its predecessor – the Arctis 7 – but with added connectivity options to make it accessible to almost any kind of modern device whether it's a console, PC, or smartphone. It still has the fantastic audio quality that's tuned perfectly for gaming, as well as the comfort that the Arctis series is known for.
Design-wise, nothing has changed either. The headset still sports its stylish yet sophisticated look, though the Arctis 7X and 7P don colourways that match the Xbox Series X and PlayStation 5 paint jobs respectively.  It retails for a reasonable $150 which makes it cheaper than the Sennheiser GSP 370 but a fair bit pricier than what the Logitech G533 is going for nowadays.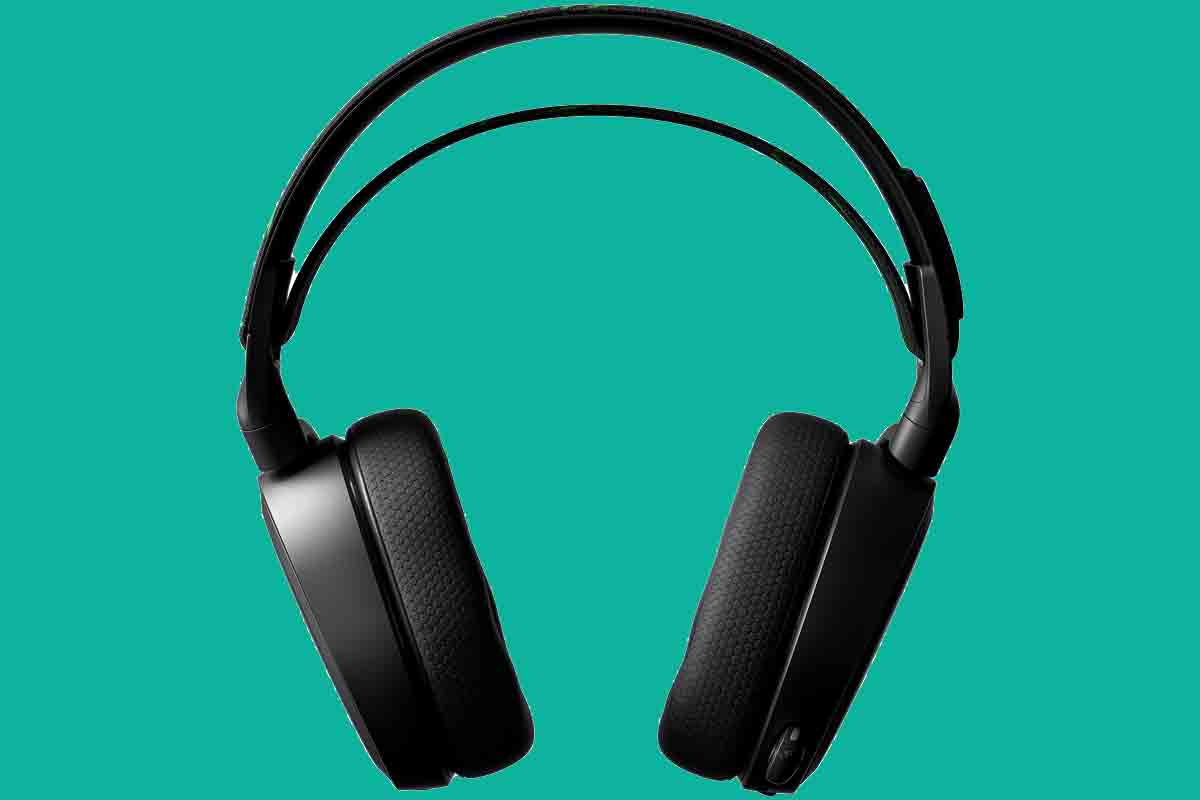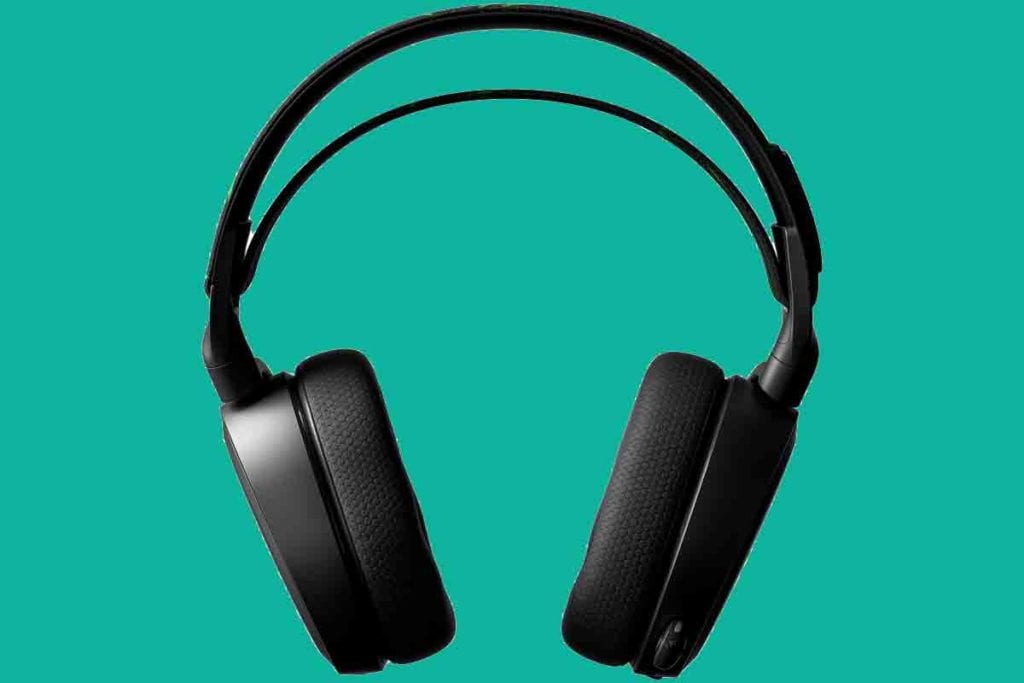 Features
Connectivity
The Arctis 7X  comes with a wireless adapter that utilizes a USB Type-C port – a welcome departure from the usual USB Type-A. This allows it to connect not only to PCs and consoles but even to modern smartphones and an undocked Nintendo Switch. It also comes with a 3.5mm audio port in case you'd like to go wired. in case the device doesn't have a Type-C port, the headset comes with a Type-C to Type-A adapter cable.
Battery Life
Similar to its predecessor, the Arctis 7X boasts some of the best battery life around, offering up to 24 hours of continuous use. Of course, if you enjoy cranking up the volume and switching on the Surround Sound, this will probably dwindle down to the 20-hour range.
Surround Sound
The headset features 7.1 Surround Sound technology for a more immersive gaming experience.
Noise Cancellation
The Arctis 7X doesn't feature active noise cancellation, though it can isolate moderate ambient sounds while you're gaming, like side chatter or music from down the hall. It may have a tough time blocking out louder sounds like nearby traffic or loud air conditioners though.
Accessories
Aside from the headset itself, SteelSeries threw in a USB-C wireless transmitter, a mobile audio cable, a charging cable, and a USB-C to USB-A adapter.
Software
The Arctis 7X makes use of the excellent SteelSeries Engine 3 software that's both easy to use and offers tons of additional features for your headset, including custom profiles and options for the auto-off feature.
Sound Quality
Logitech's Arctis 7X offers terrific sound quality though it comes with the same flaws as the original. The bass profile, for example, sounds deep and punchy but lacks that exaggerated quality that you come to expect from a gaming headset. As a result, gunfire and car engines in games sound rumbly and accurate but lack that ounce of oomph that brings it all to life.
The mids are generally fantastic all around, though lower-ranged frequencies may come across a bit muddy due the underwhelming bass profile. Trebles sound great overall, making the audio sound distinct and bright. However, there are a few dips in low and mid-treble that could cause some sounds to seem muffled and high-pitched sounds to come off piercing.
Switching on the Surround Sound feature adds a great deal of depth to the headset's virtual stage and its positional accuracy is especially noticeable in-game. We tested the headset out with a playthrough of Battlefield V and all the elements of war came alive. The explosions and warcries of soldiers truly felt like they were coming from all directions and the sound of gunshots quickly gave away the enemies' positions.
Most of the shortcomings in the headset's sound design only surface during music listening sessions, as the peripheral's tuning really is geared for video games. While gaming, Battlefield V's musical score and its plethora of sound effects were near-perfectly rendered and a joy to experience.
The microphone is Discord-certified and has your voice sounding clear and accurate. It also features exceptional isolation and mitigates most ambient sounds even in noisy environments.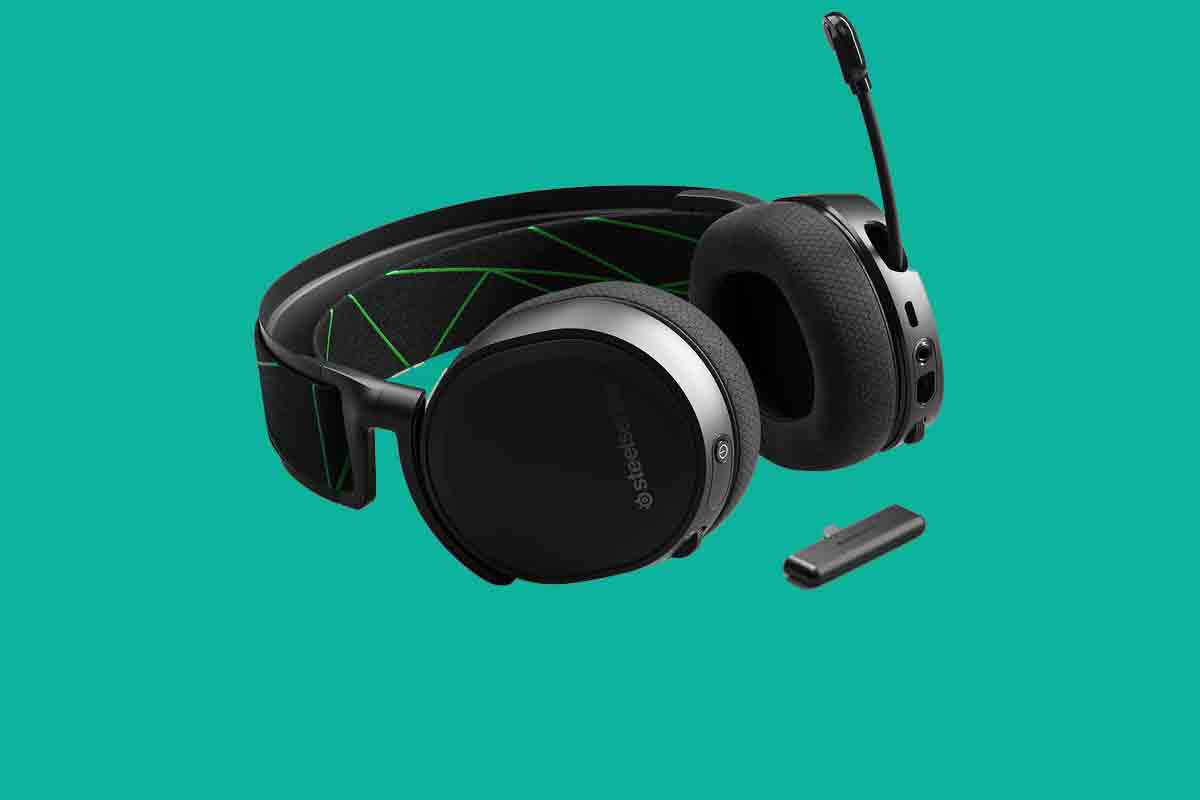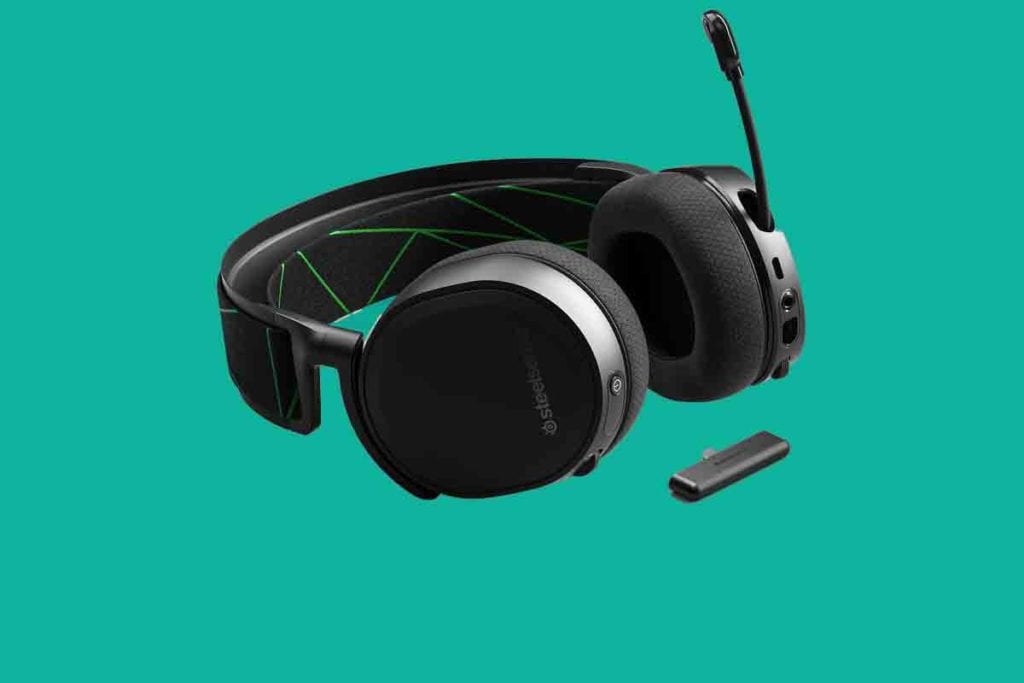 What's it like to use?
Setting up the Arctis 7X is nice and easy, just stick the USB wireless adapter in your device of choice and power up the headset and you're good to go. There's a slight difference between the 7X and 7P when it comes to the adapter and it's that the one for the 7X is a bit chunkier and has a switch that let's you choose between "Xbox" and "USB". This is due to the particular connection the Xbox uses to connect to peripherals.
In comparison, the 7P's adapter is a bit smaller and is unable to connect to Xbox consoles which is weird considering it's identical in price and offers no additional functionality. The SteelSeries Engine app looks great and is very functional, allowing you to access a host of extra features like Surround Sound and the ever-important equalizer.
On the left ear cup, you've got the volume dial, mic button, the retractable mic itself, and all the ports. While on the right there's the power button and a dial that lets you switch between audio channels.
As with the previous Arctis iterations that use the ski-goggle headband design, it allows you to get the fit just the way you want it and the well-padded ear cups are exceedingly comfortable. However, it's not that stable so you'll want to limit your movements a bit.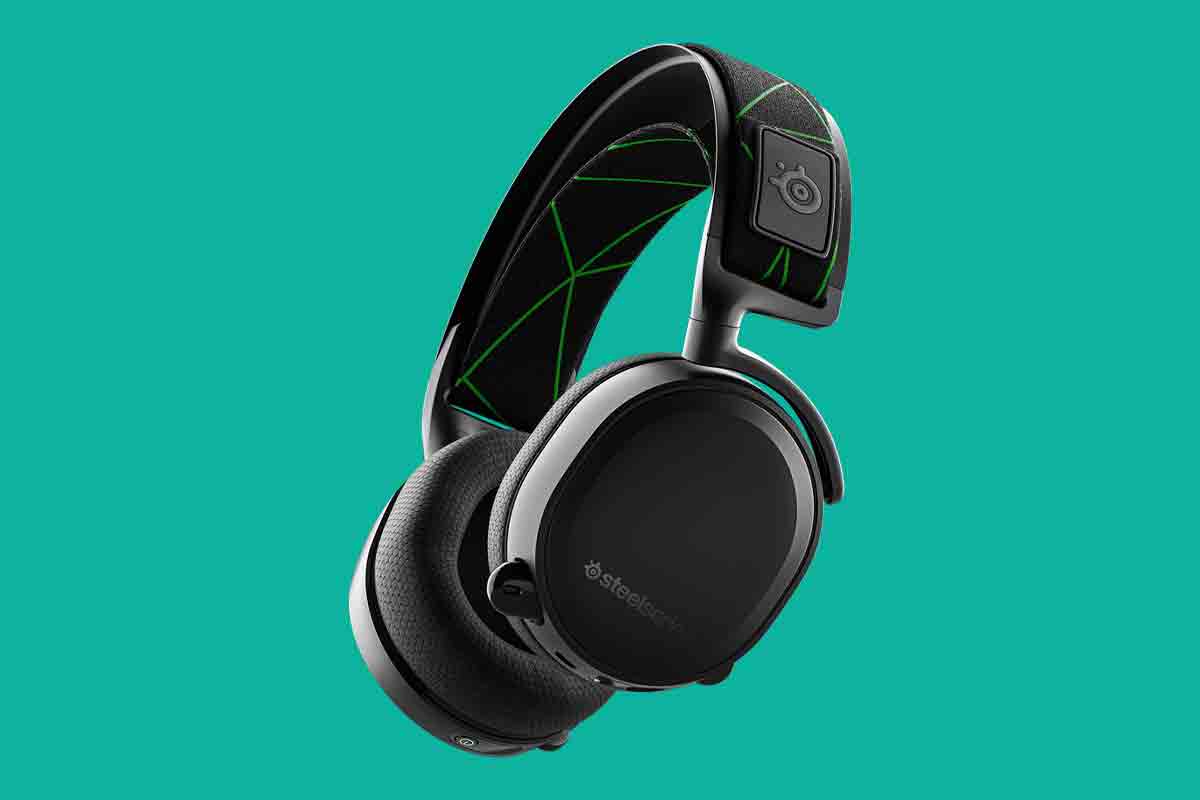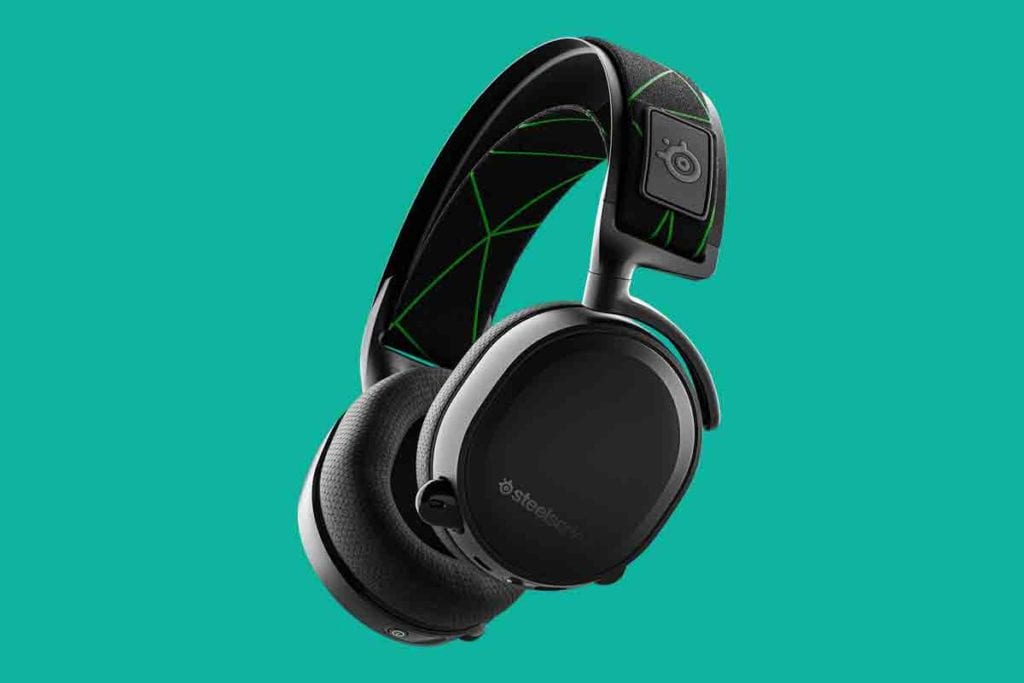 Aesthetics
One of my favourite things about the Arctis 7 was its design and it's nice to see that it hasn't changed a bit with the 7X and 7P. Sure you don't get the blinding RGB lighting or futuristic angular form factor that some of the louder-looking headsets have, but the sporty suspension headband and sleek oval ear cups seem timeless to me.
Plus, the next-gen console colourways are pretty badass, with the 7X sporting a jet-black paint job and neon-green headband highlights, while the 7P looks particularly awesome in a mixture of white and black with blue accents. The best part is that the headset is as sturdy as it is cool-looking and offers a high degree of flexibility on account of the adjustable headband.
Final Thoughts
The Arctis 7 was already one of favourite wireless gaming headsets to begin with and we would've been hard-pressed to find a way to improve it without upping the price tag. SteelSeries managed to do just that by adding unbridled connectivity, allowing you to use the fantastic headset with any gaming platform of your choosing.
SteelSeries Arctis 7X
Designed for gaming, the 2.4 grams connection delivers rock solid, lossless...
Widely recognized as the best mic in gaming, the discord certified clear...
Sound is your competitive advantage with the s1 speaker drivers, engineered...
Immerse yourself in 360 degrees of precision audio with next generation DTS...
They may not have ironed out the kinks of the original, like the underwhelming bass or the unsteadiness, but those were just minor hitches to begin with. In the end, the SteelSeries Arctis 7X and 7P are worthy upgrades to their predecessor and currently sit as our favourite wireless headsets if you game on both console and PC.
Last update on 2022-05-20 / Affiliate links / Images from Amazon Product Advertising API